2017 Holiday Mini Sessions – San Diego
It's this time of the year again! We have been putting together Holiday Family sessions for the last 4 years in Chicago and this will be the first time we organize this event in San Diego. With time passing quickly and our children growing up so fast, our Fall Mini Sessions are the perfect way for you and your family to freeze this moment in time and have wonderful holiday portraits!
These sessions are more than just capturing a few images for your holiday cards. They're also an opportunity to celebrate and document your family history and to create beautiful prints to display at your, your parents, and your grandparents homes.
SPECIAL: book your session by 10/31 and we will include a FREE Custom Holiday Metal Ornament with a selected photo from your session!

When: Sunday, November 12, 2017
What's Included:
25 Minutes photography session
5 final images delivered in high resolution
winter props
CLICK HERE TO BOOK & SCHEDULE YOUR SESSION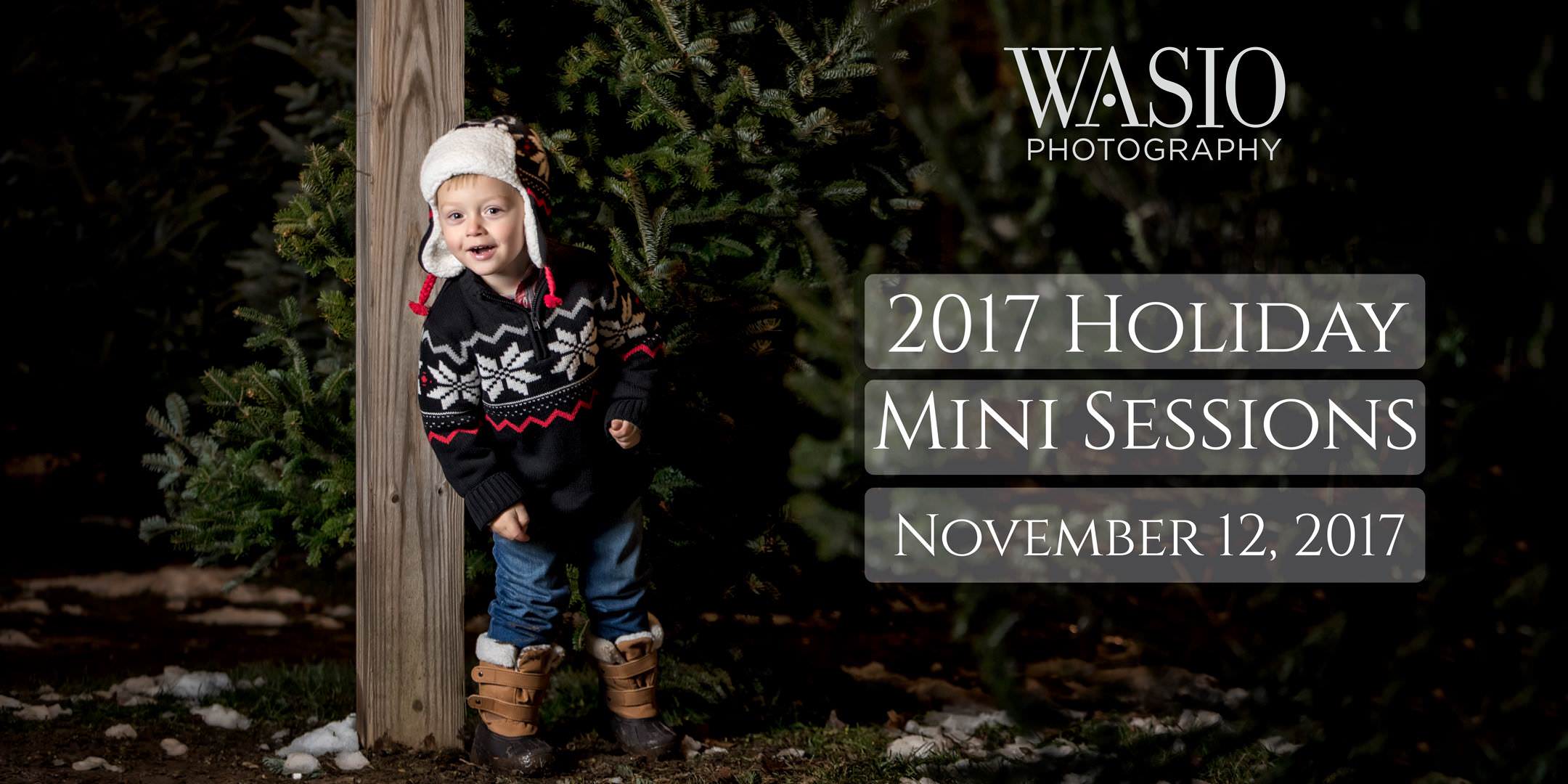 FAQ

Q: When should we arrive?
A: Please arrive 10 minutes early and make sure everyone's outfits and hair are perfect!
Q: How many outfits should we bring?
A: Because these are only 25 minute Mini Sessions, there is only time for one outfit. If you'd like to book a multi-outfit and/or multi-location session, please contact us.
Q: Can we reschedule or receive a refund?
A: Unfortunately the sessions cannot be rescheduled and refunded.
Q: What should we wear?
A: Solid colors are easiest to coordinate and best to photograph, but primary or complementary colors also look great and bring energy to the photograph. Dark pants or jeans with dark shoes give texture and visually anchor a portrait. When choosing color schemes, consider not only what looks best on you, but also what colors will look best on wall portraits and complement your home's décor.
Footwear: Avoid running shoes, white socks, and heavy footwear. Also, consider fashionable boots, sandals or bare feet for casual photos.
Q: How many people can I bring?
A: We recommend only your immediate family. The fewer people in the photograph, the more time we can spend perfecting each person's expression and capturing the interaction and relationships within the family.
Q: Should I get my hair & makeup done?
A: Yes. You should be the best version of yourself. Even if you prefer a natural look, professional makeup will help minimize blemishes and accentuate your positive features.
Q: Do you touch up all the images in our download gallery?
A: Yes, we do. Every image delivered will be developed with our WASIO standard editing style. This includes color correction, exposure adjustment, clarity & sharpening adjustments, and other corrections.
Q: What is the difference between standard and WASIO Signature editing; and why are there additional costs for advanced editing?
A: WASIO Signature editing includes touch-ups such as removal of blemishes, removal of bags under eyes, removal of fly-away hairs, etc. There is flat fee of $50/photo for advanced edtring. On the other hand, custom retouching is anything that requires extensive, custom work in Photoshop such as removing entire objects from the scene, changing the size and shape of body parts or other objects in the scene, adding objects to a scene and other custom work. We charge hourly for the custom post-production as the time required ranges depending on the complexity of the project.
Q: Are the images high resolution?
A: Yes. All the photo files will be delivered in high resolution JPGs format. We also offer custom art prints (i.e. canvases, acrylics, matted fine art). We will send you all our printing specials when we deliver the final photographs to you.
Q: What if it rains?
A: The chances of rain are very slim but in the rare case that it rains, we will relocate the sessions to our studio in San Diego Gaslamp studio.
Q: Can I order Holiday Cards from you?
A: Yes, absolutely! We will offer 50 Single Sided Holiday Cards with envelopes for $150 as a package add-on. Let us know if you would like to order them from us.