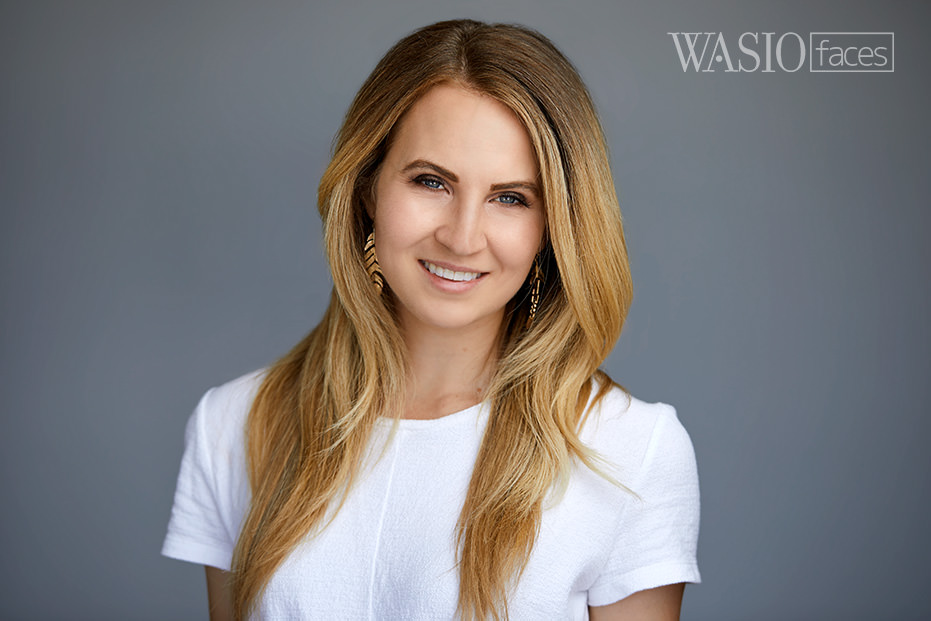 Photo Credit: WASIO faces
The first time we came across meeting Katelyn was at the Del Mar Bridal Bazaar. She was standing confidentely at her booth and she drew us right in. We had never heard of the concept of offering a beauty concierge service and we truly believe it's a genius move. E.C. StyleBar brings the personal experience to each and every client while partnering them with the best licenesed beauty professional that matches the clients needs. We had the opportunity to have Katelyn at our studio to photograph her headshot and learn more about what this Girl Boss does.
Introducing Best Wedding Hair and Makeup by E.C. Style Bar

EC StyleBar offers the best wedding hair and makeup services in Southern California. Think of them as your go to beauty concierge service. Katelyn started the business almost two years ago together with her mom. Offering the best beauty concierge services was a long time coming because growing up, she would go to different parties and events and didn't know who to go to for services. After graduating college, Katelyn went for her idea to offer the best beauty concierge services and offer the best artists desired for the service.
E.C. StyleBar Motto:
"Bring that personal experience and make it unique and personable for the client."
E.C. StyleBar offers a wide range of services such as hair, makeup, nails, spray tanning, massages, lash extensions, waxing, facials and the mobile beauty lounge. All of these services or done on location. How cool is it that the artists can come to your home or getting ready area? Whether you are in San Diego, Palm Dessert, New Port or LA, E.C. Style Bar is available all across Southern California.
Wedding Beauty, Special Occasion Beauty Services, and Beauty Concierge Service

Another very unique service as an experience option is the famous Mobile Beauty Lounge. Katelyn and her mom converted an air stream into a beauty lounge. That's right! It has all power and water onboard, 3 styling stations with wash sinks and rubber chairs, a lounge area in front, music, phone chargers and AC. The best part is that the mobile beauty lounge requires nothing from the location or person as it's 100% self-sufficient.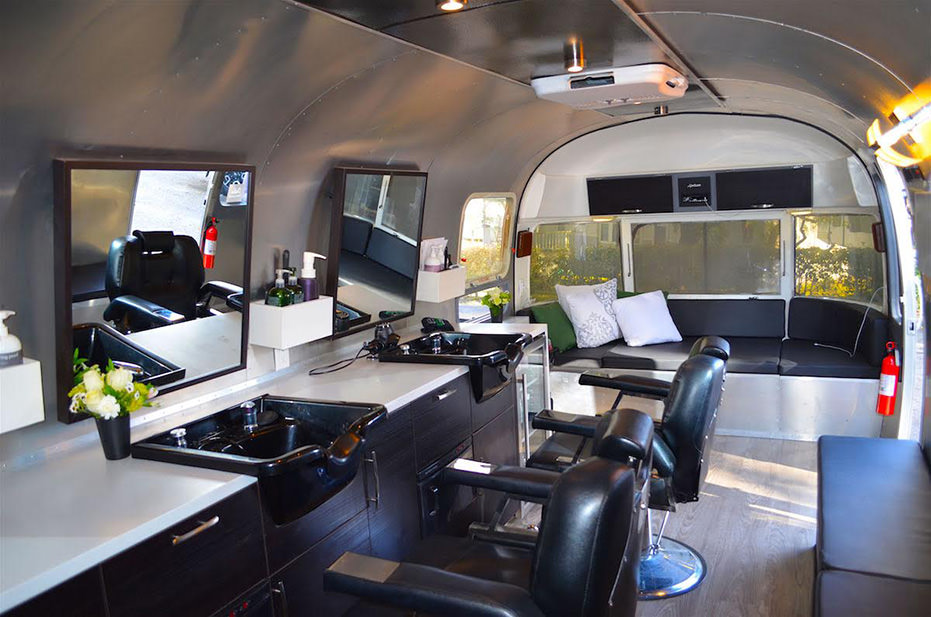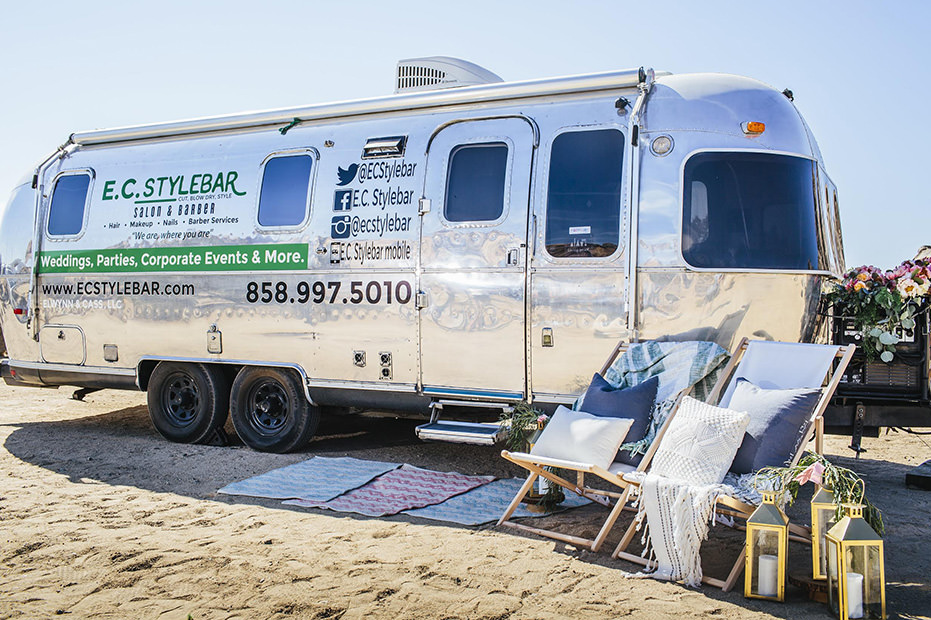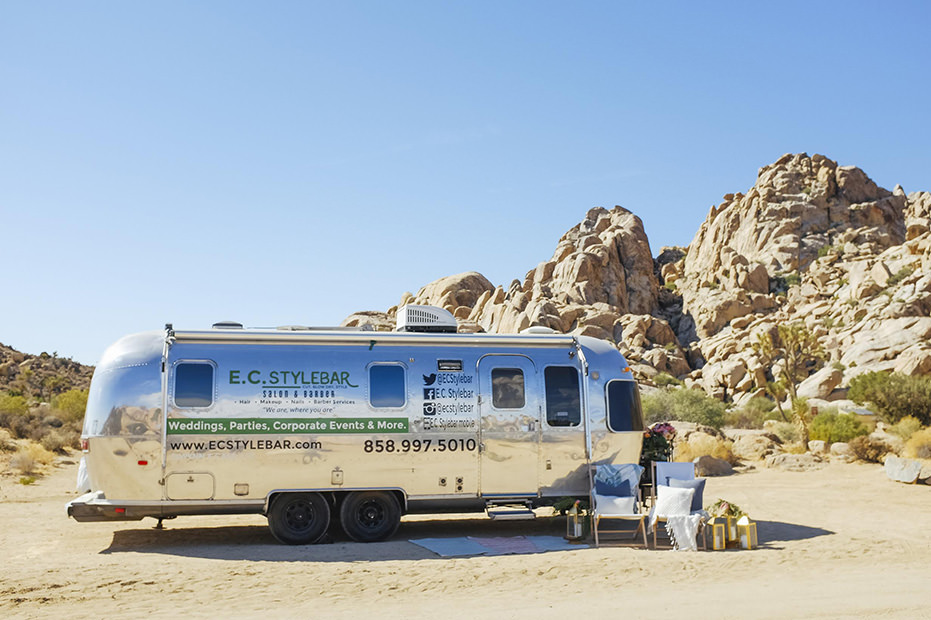 Are you ready for your ultimate beauty experience? Contact E.C. StyleBar now and expect to talk with Katelyn or her mom when you reach out. Also be sure to check out our friend Carrie McGuire and her guest blog post on E.C. Stylebar!