Chicago Beach & London House Engagement
A little over a year ago this beautiful couple caught our eye. It was during a destination wedding in Dominican Republic. They were not yet engaged but the chemistry they shared just drew you right in. Forward to this past December, Sharbel arranged one of the most romantic surprise proposals. He invited all of their closest friends and family to the 3 Arts Club Cafe. As Donna and Sharbel were walking in, there was a musician playing just for them. Sharbel got down on one knee and it turned into the sweetest proposal.
Donna and Sharbel are a power couple. Not only did they both win jackpot with the genetic lottery, they have the biggest and warmest hearts. They are always on the run making the world a better place one charity at a time. They are the epitome of what couple goals should be.
Major credit to Donna and Sharbel for looking this gorgeous for their crack of dawn sunrise engagement session. Not only did they come on time for their session, they were 100% prepared and dressed to the nines. The first part of their engagement was at North Avenue Beach. We were one of the first ones there and having North Avenue Beach to yourself is a magical feeling. It's even more magical when the universe decides to give us a perfect sunrise with cotton candy skies. We wanted the first part tofeel lighter, airy and romantic.
The second part of their engagement session was a once in a lifetime experience for us. We got to go up to the rooftop of London House and have the place to ourselves. For this part of the session, Donna wore a jaw-dropping gown with a custom long dress train. Sharbel matched her well with his custom tuxedo. Being on the rooftop at London House, the Chicago architecture is stunning. The goal was to incorporate Donna and Sharbel with the surrounding architecture going for the more dramatic photographs.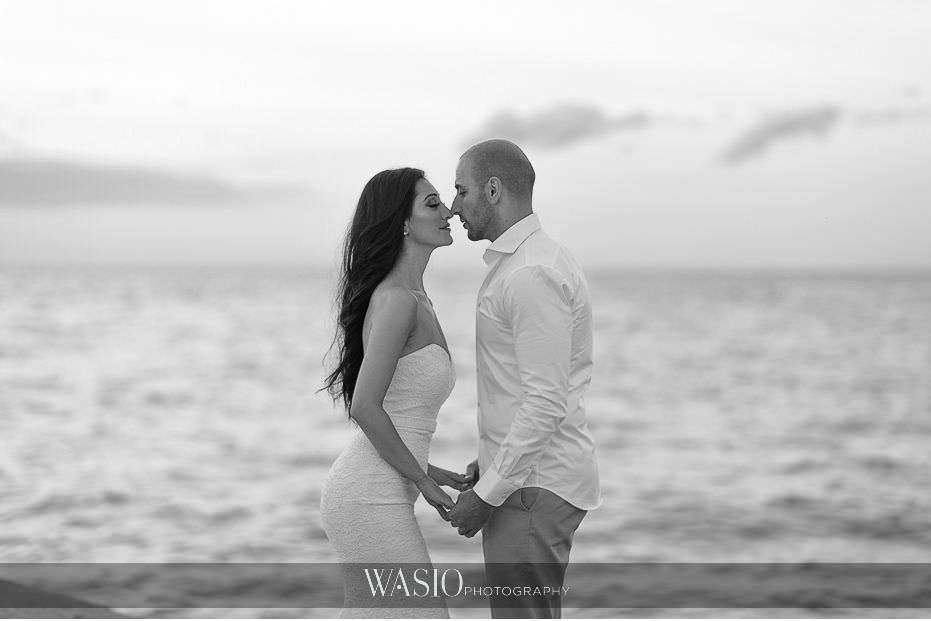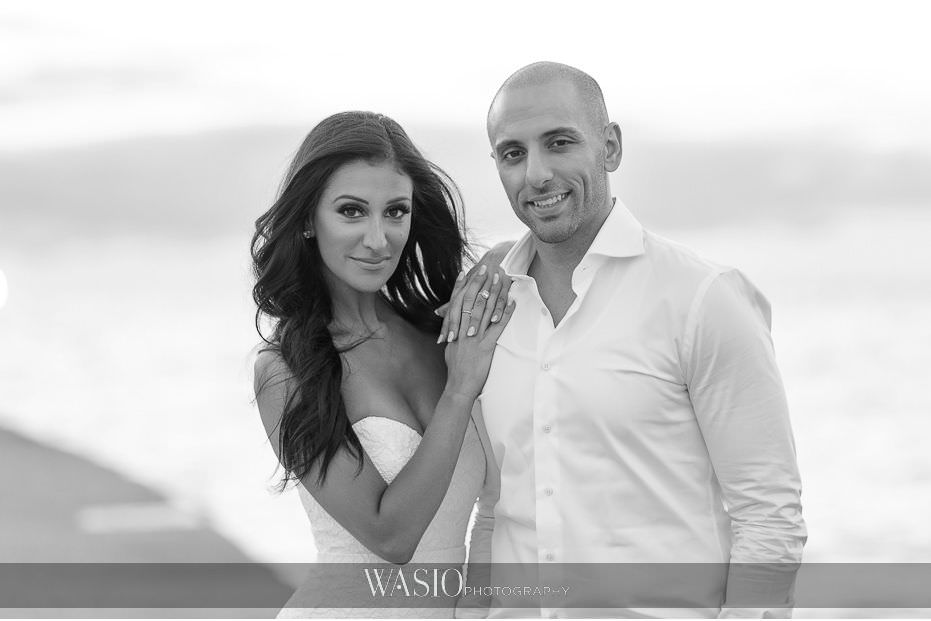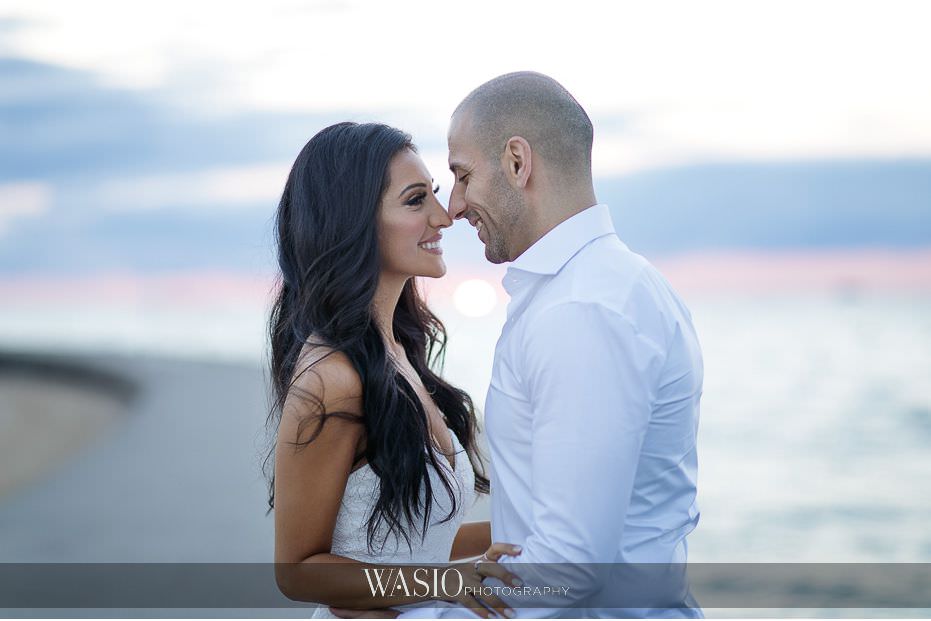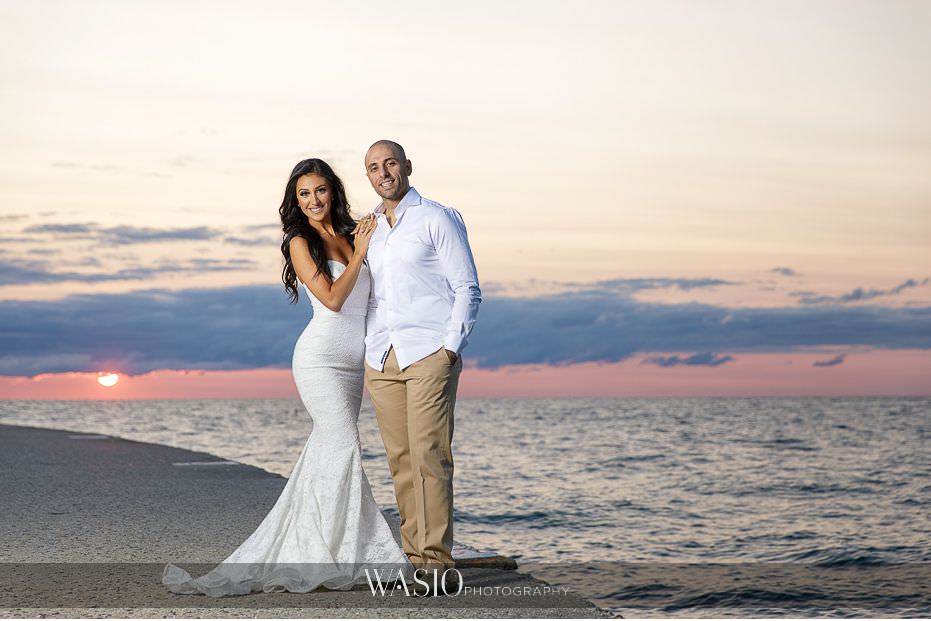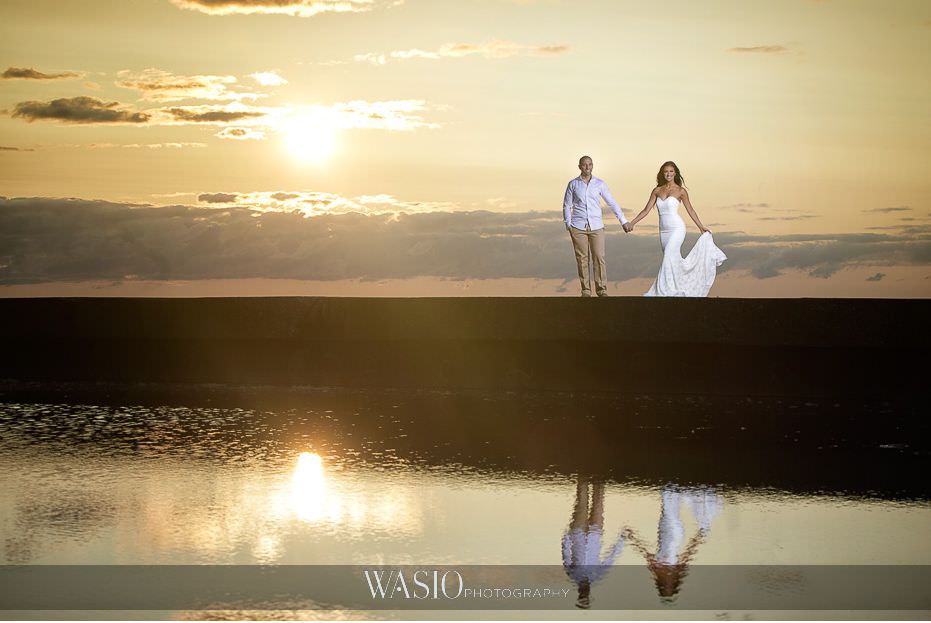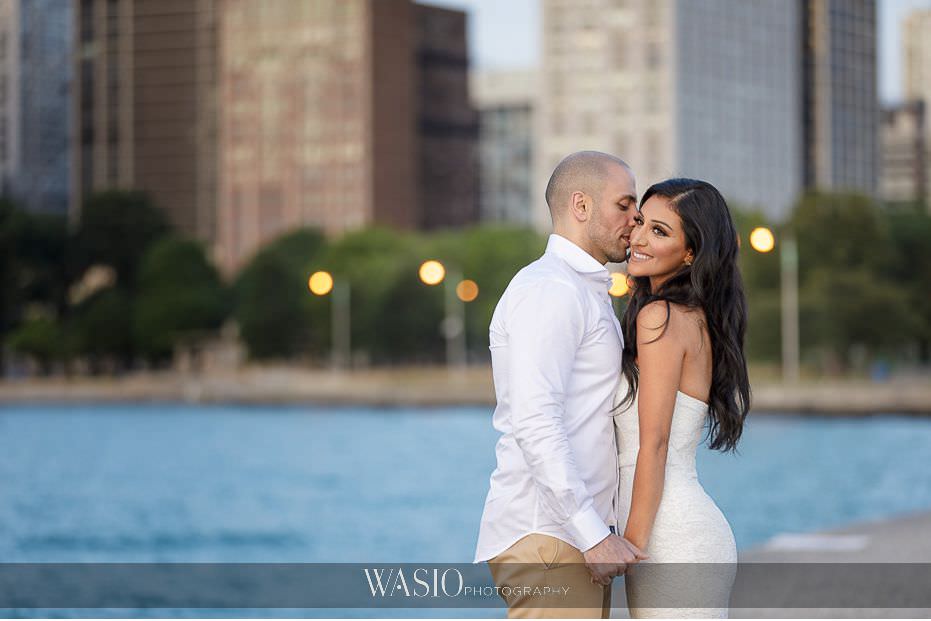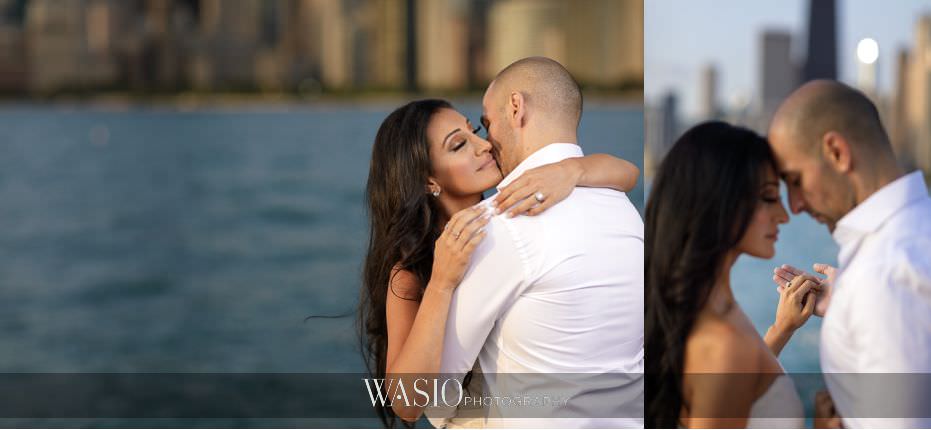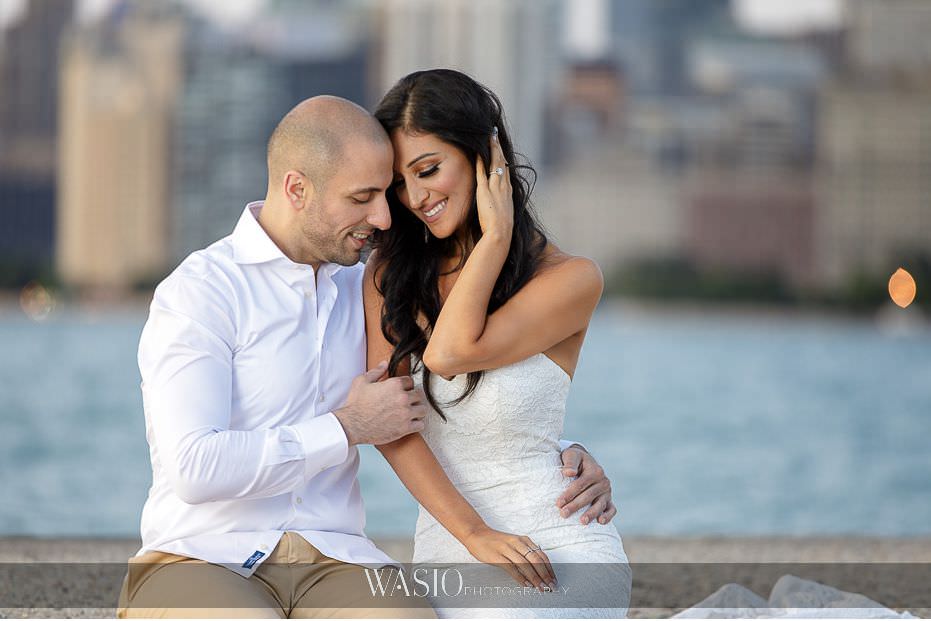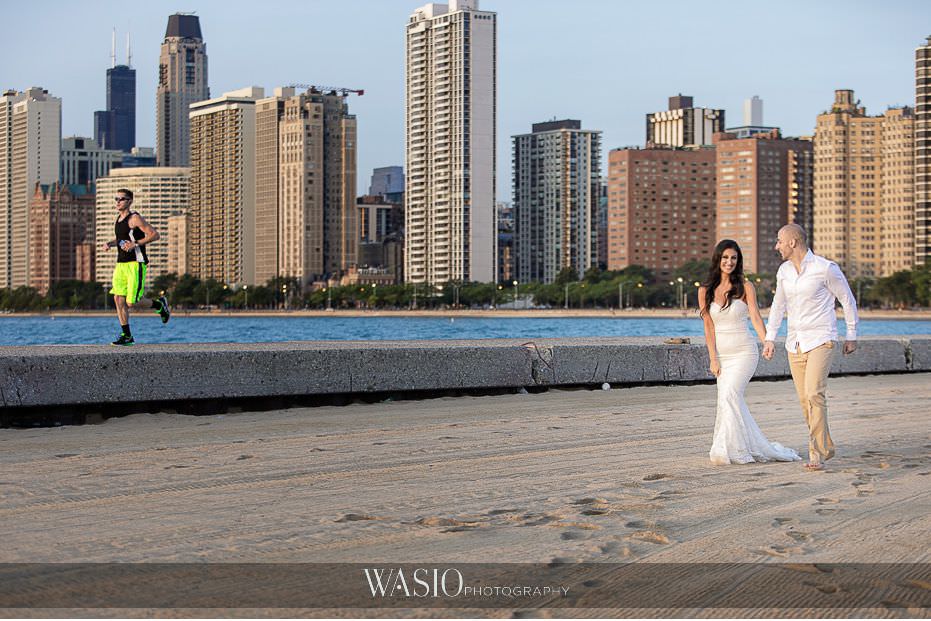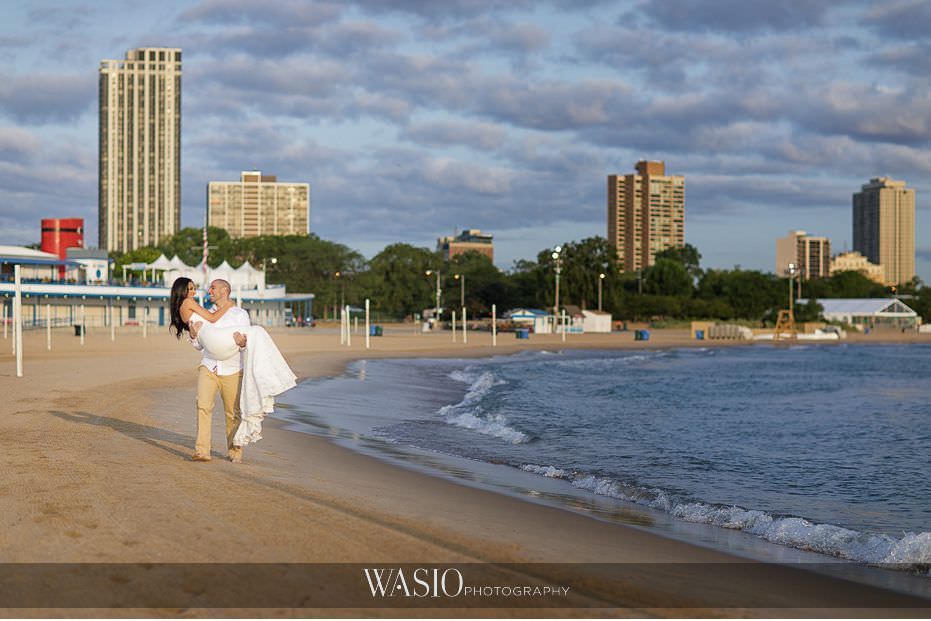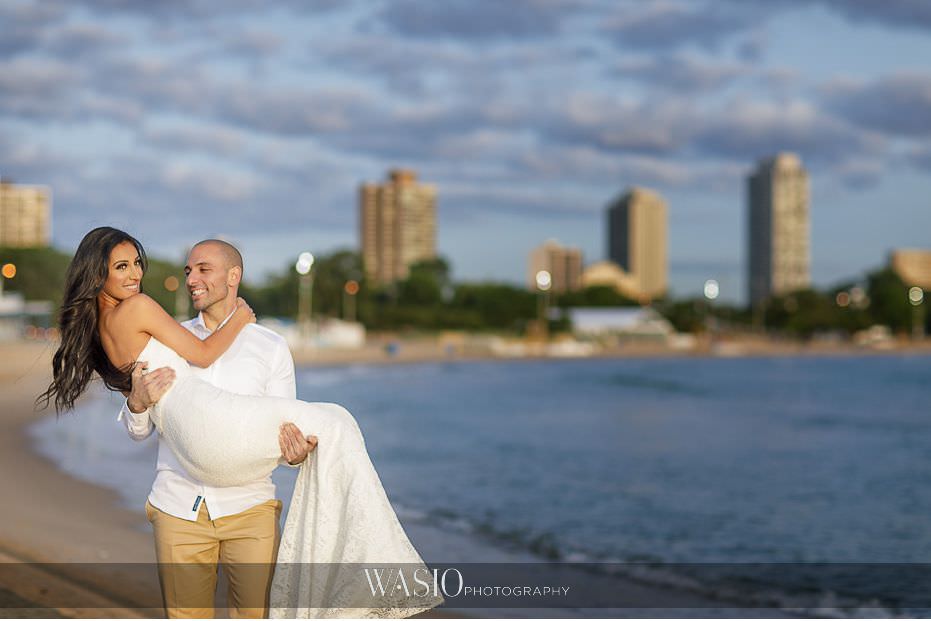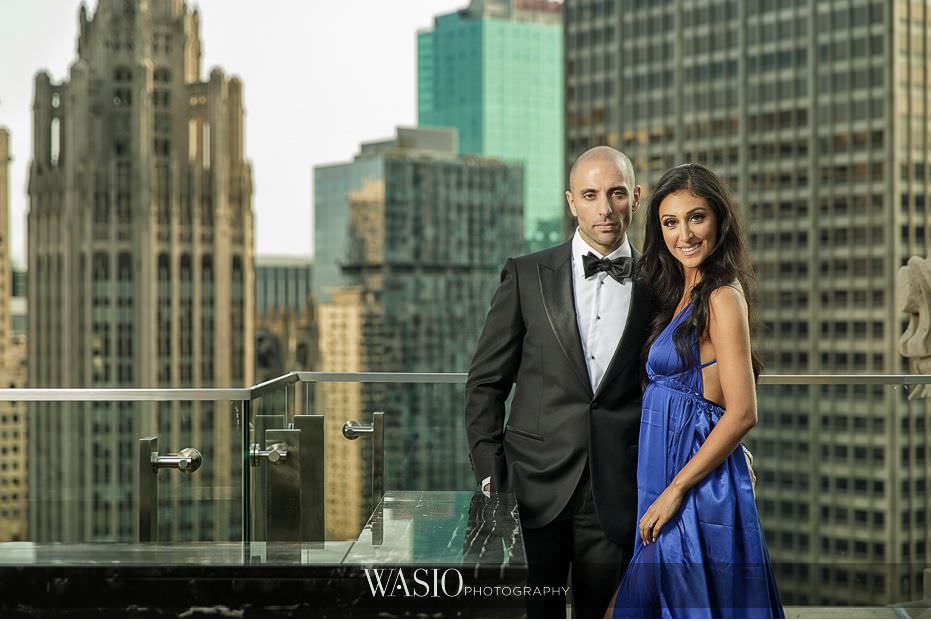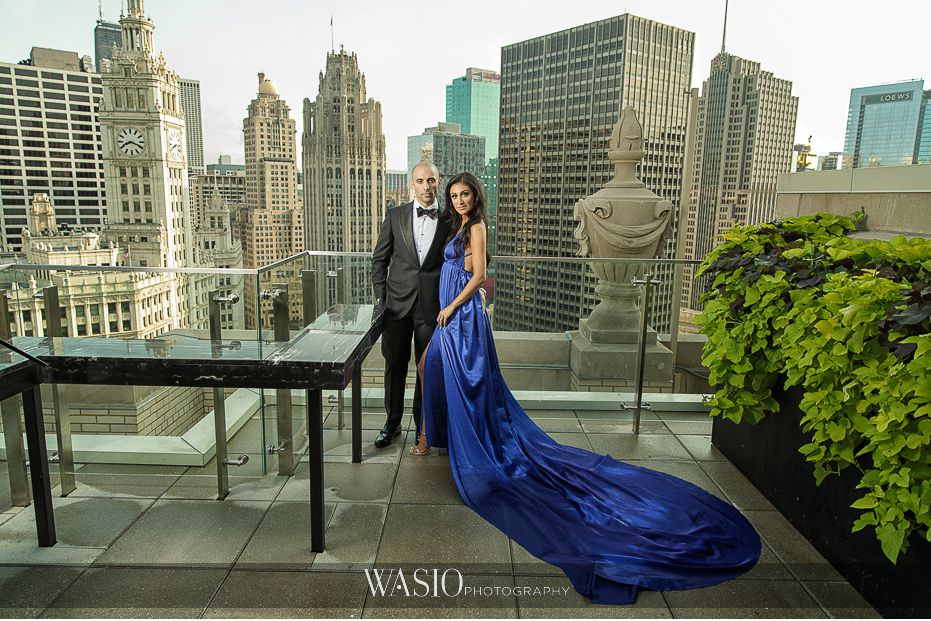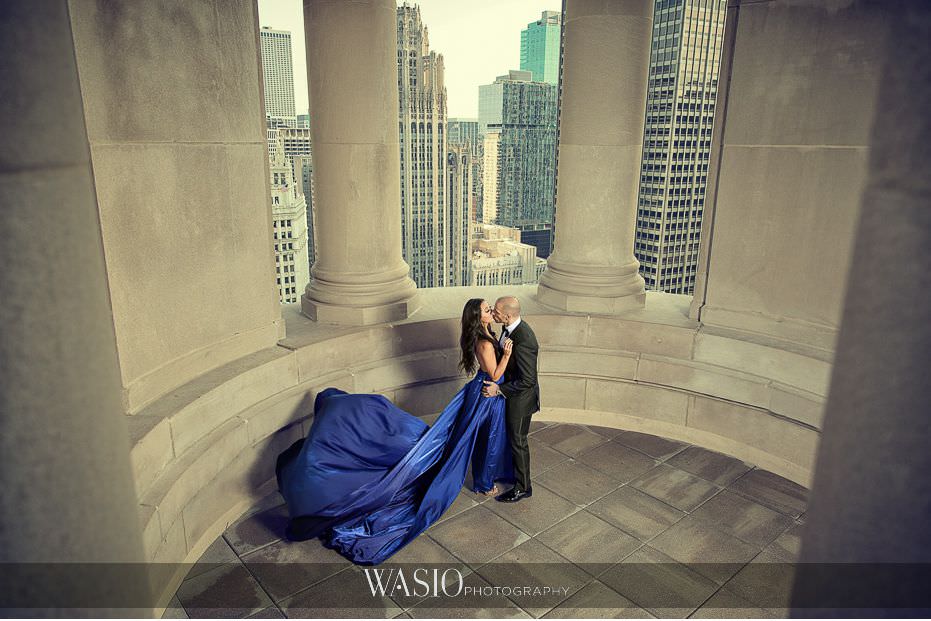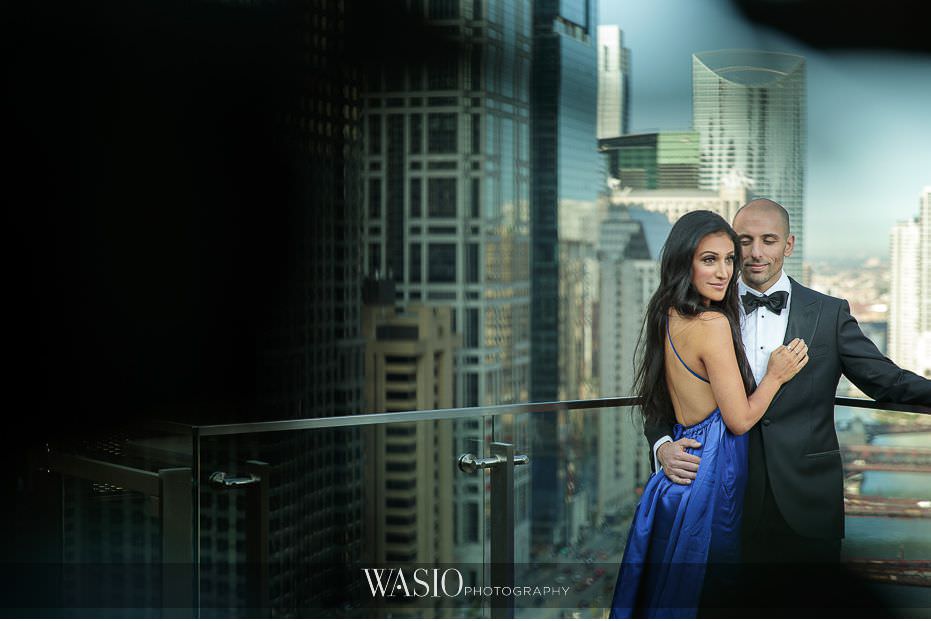 Are you a bride or groom to be? Let's chat for more information on engagement and wedding collections.