Claudia and Javier traveled all the way from Texas to have their Chicago engagement photos taken by WASIO photography. Initially, Claudia and Javier did meet in Chicago but ended up moving to Texas. This fall they will be having a destination wedding in Cancun. Claudia and Javier wanted to incorporate the Chicago architecture and get some dramatic photos. We started out by the Trump Tower and moved to the Wrigley building, then the river walk and finished up with an epic dip in front of the Rock N Roll McDonald's. Javier is an industrial engineer for McDonald's and is designing new restaurants in Central and South America's. So it only made sense to jump into the crazy Chicago traffic and capture a unique moment with Claudia and Javier.
The photograph on the right is interesting because we used natural light bouncing from a building facing them and lighting them up. To enhance the light, we used the profoto B1.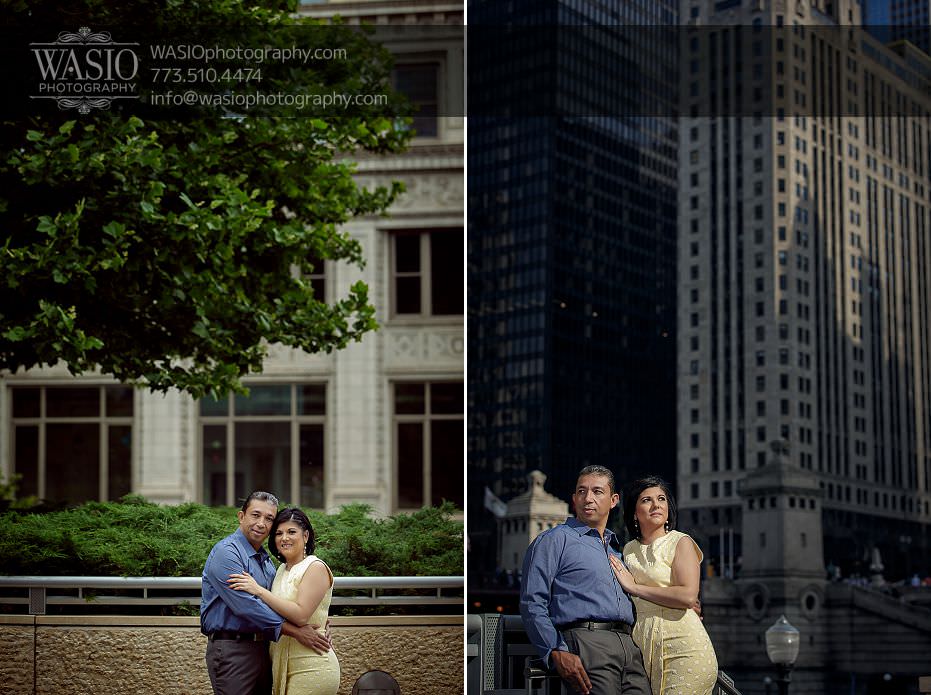 Claudia got her hair and makeup done before coming to get their Chicago engagement photos. Getting hair and makeup professionally done is always a great idea for any photo session.
We were waiting for red lights to get in and master a perfect dip with no people and no traffic. To attempt this on a beautiful Chicago summer day on a Saturday is almost not realistic, so we are super proud of this one!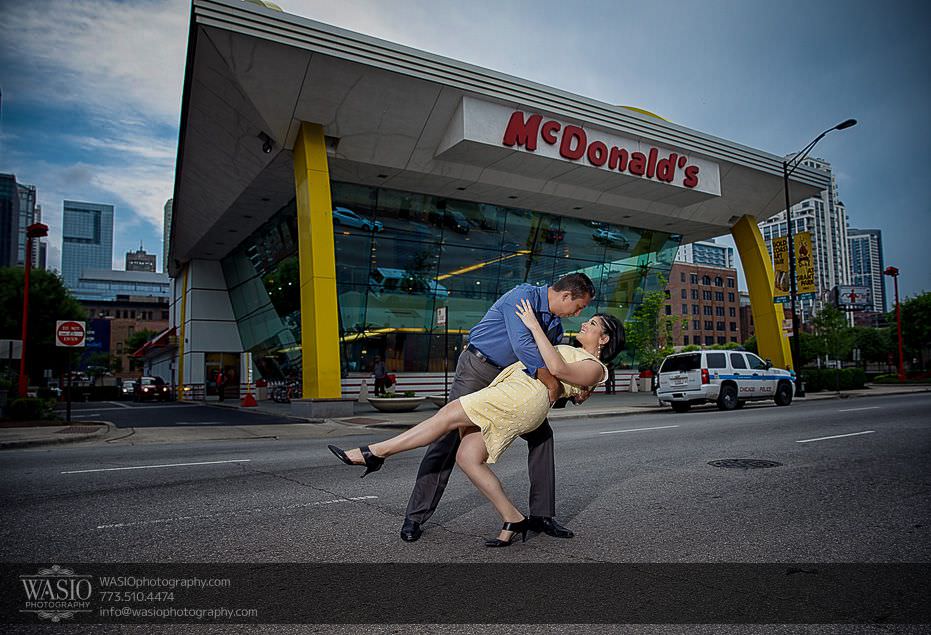 We hope you enjoyed Claudia's and Javier's Chicago engagement photos. If you or someone you know is looking for a Chicago wedding photographer to photograph the memorable wedding moments, we would love to hear from you. Contact us to check our availability and which wedding photography collection will be the best for you. Please drop us a line using our wedding photography contact form. These engagement photos were captured by Yaneck and Sasha.