This Chicago newborn session with baby Antek was such a delight. Firstly, Antek was under one week old for this session and it made posing and photographing him a much easier process. Also, it has been such a pleasure to capture this family grow. A few years ago Marcin and Magda photographed Anteks parents wedding. Then, last year I photographed both a newborn and 1 year session with Anteks sweet sister Natalia. So it was a great privilege to photograph Anteks newborn session. Building relationships with couples and capturing the special memories is of big value to me. This session had two themes: the first being more neutral in the brown crème pallet for the more safe and classic photos and the second look had different shades of blues and since he was nicely in a deep sleep we were able to go for the more fun poses. One of the greatest tools to helping a newborn baby stay asleep during a newborn session is having a space heater and a white noise machine. When a baby is warm and snuggly with white noise it is a completely different session. Please check out the photos and leave some comment love below!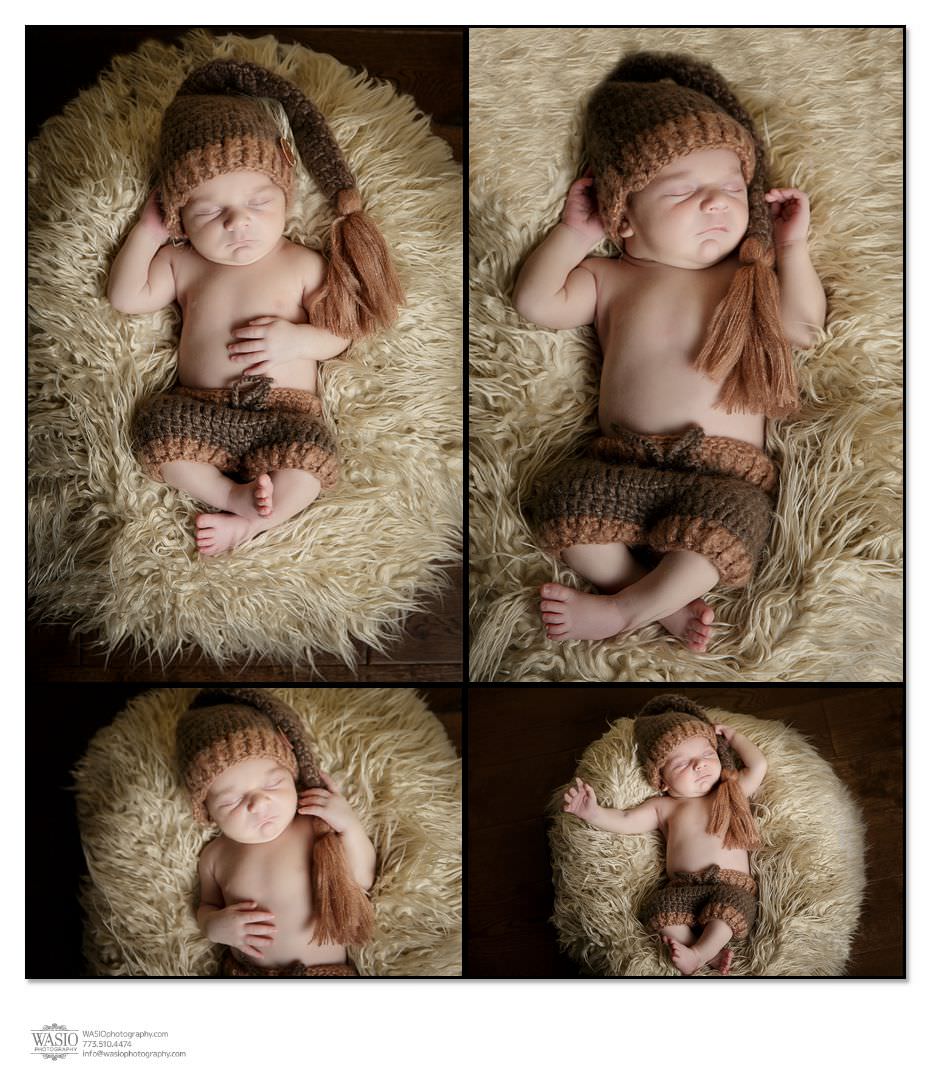 The outfits for this session were purchased from: Custom photo props and The Blueberry Hill.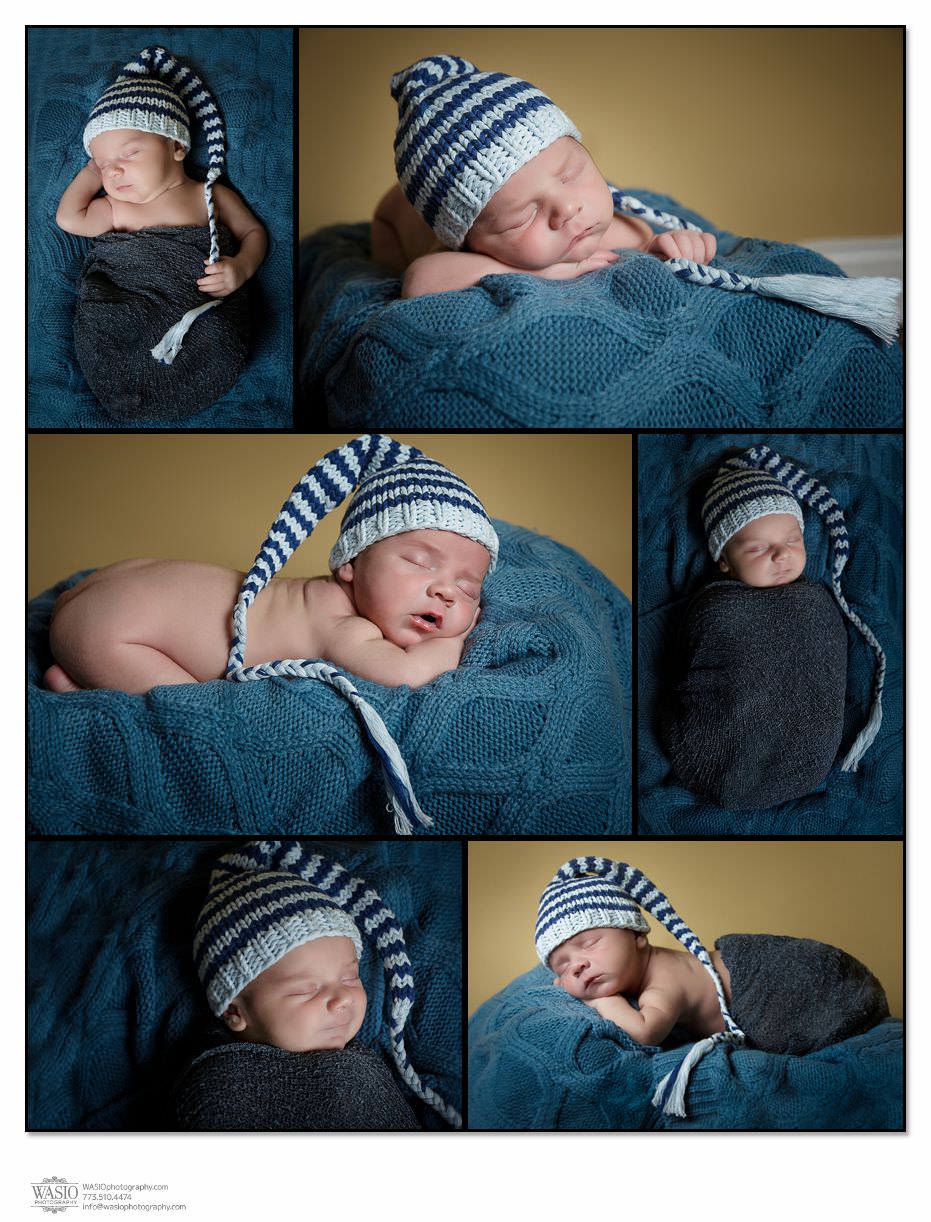 This Chicago newborn photography session was photographed by Sasha Wasiek. If you or anyone you may know is interested in a Chicago newborn photography or family session please click here to contact us. WASIO photography is on various social media: Facebook, Instagram, Twitter, Pinterest and Google+, if you like our work check it out and be sure to follow WASIO photography on social media. Also, please remember to leave a comment below as we greatly appreciate it. We hope you enjoyed this newborn session.