With Chicago newborn photography, it doesn't always work out that photographing in the studio is an option. Traveling with a newborn baby under 10 days old isn't something parents are always able to do. In the case of photographing in a new environment, it's important to come prepared with your own lighting gear and creating a set environment that will be easy to work in. By 'easy to work in' I mean having consistent lighting throughout the session. Bring your own studio lights. Depending on lighting in the environment isn't always an option. What if you have to photograph in an under-lit basement with a dark ceiling? That will be a disaster. Be in control of the environment you want to create, always have the option of accessing your own lighting gear.
In the scenario below, I didn't have too much space to work with but I made it work. The Profoto B2's are a major life saver and an awesome portable off camera flash.The modifiers used were the Profoto medium umbrella and diffuser and OCF Softbox from Profoto . I placed the lights to my camera left and right. It's important to line the light up with the edges to create the perfect feathered lighting. Also, I used faux fur from JD Vintage Props as the backdrop to create a different neutral environment. Grey is a good color because it's neutral and the camera renders it nicely to create an even color balance.
For Kayden's newborn session I wanted to get a minimum of two looks that had variety in posing. With the white noise baby app and a warm room, Kayden was asleep in minutes and he slept through the whole session allowing for more than two looks. Check out the environment I was working in and what I was able to create. I love questions so please feel free to ask any questions in the comments below.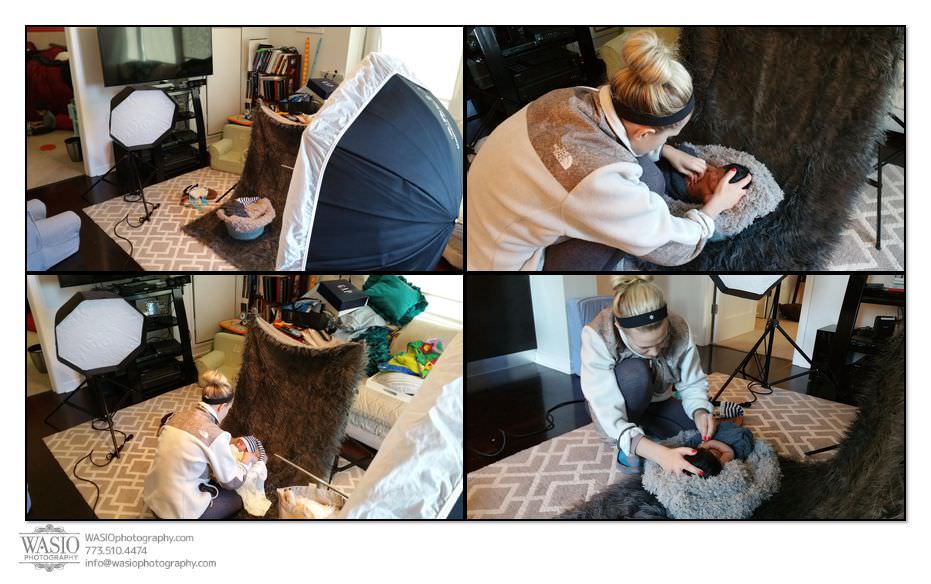 Blue basket & basket stuffer: JD vintage photo props. Blue wrap: Custom photo props Blue Hat: The Blueberry Hill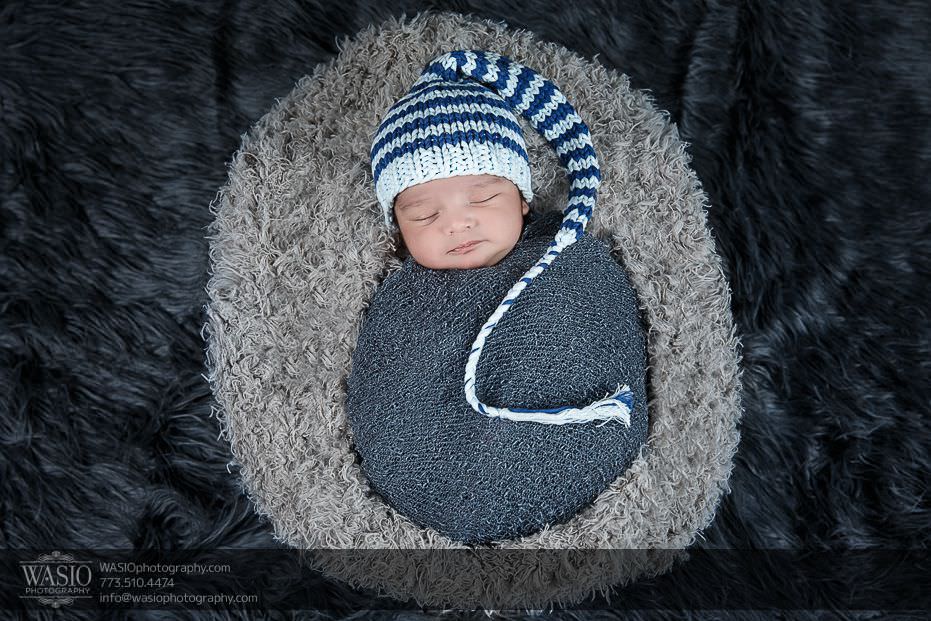 Brown hat & shorts set: Custom Photo Props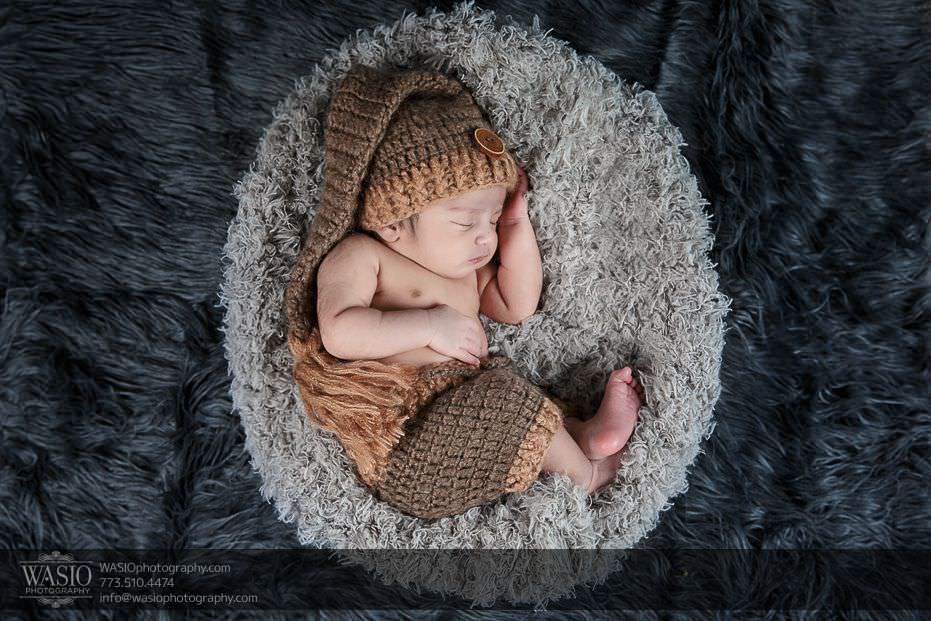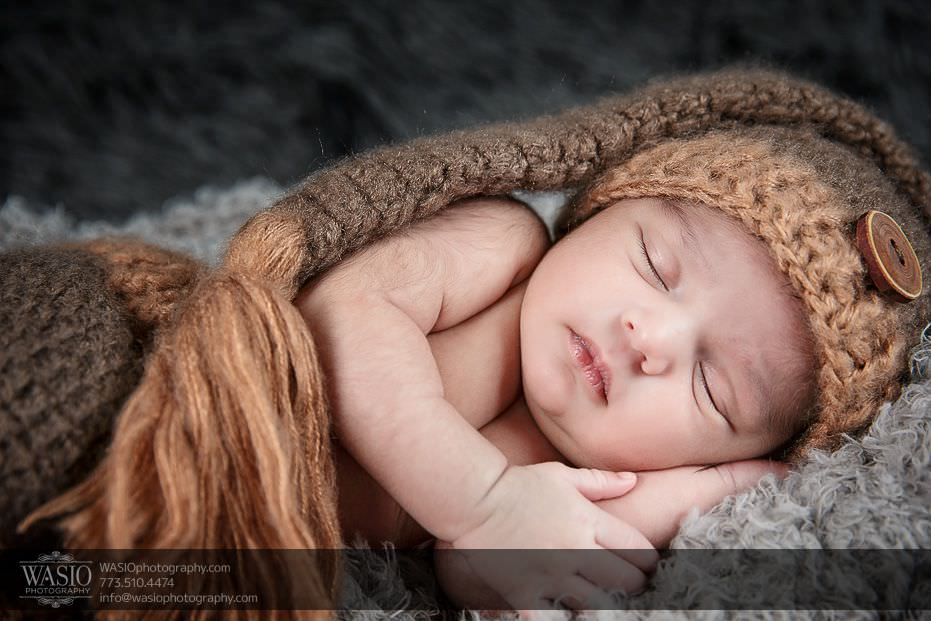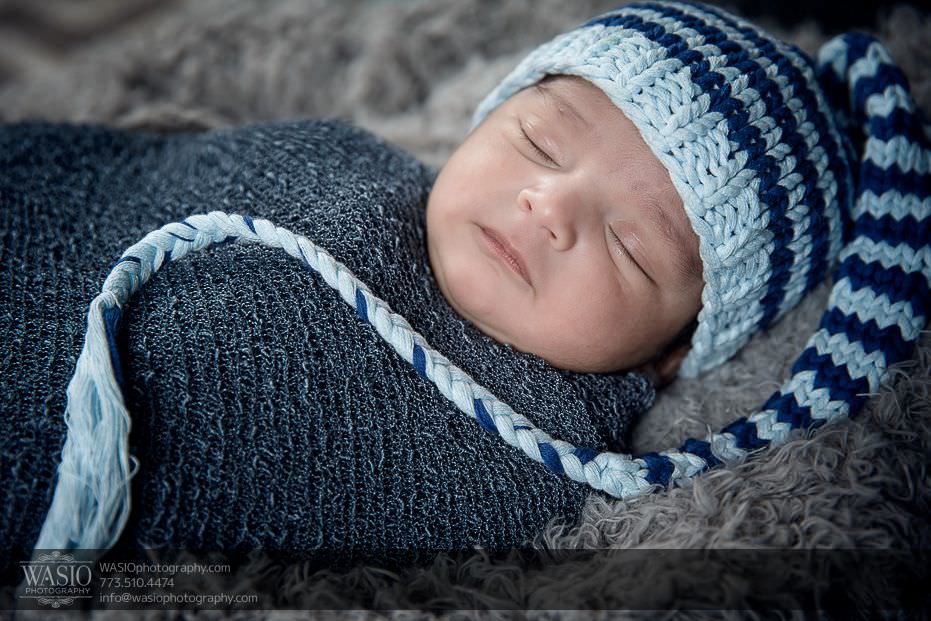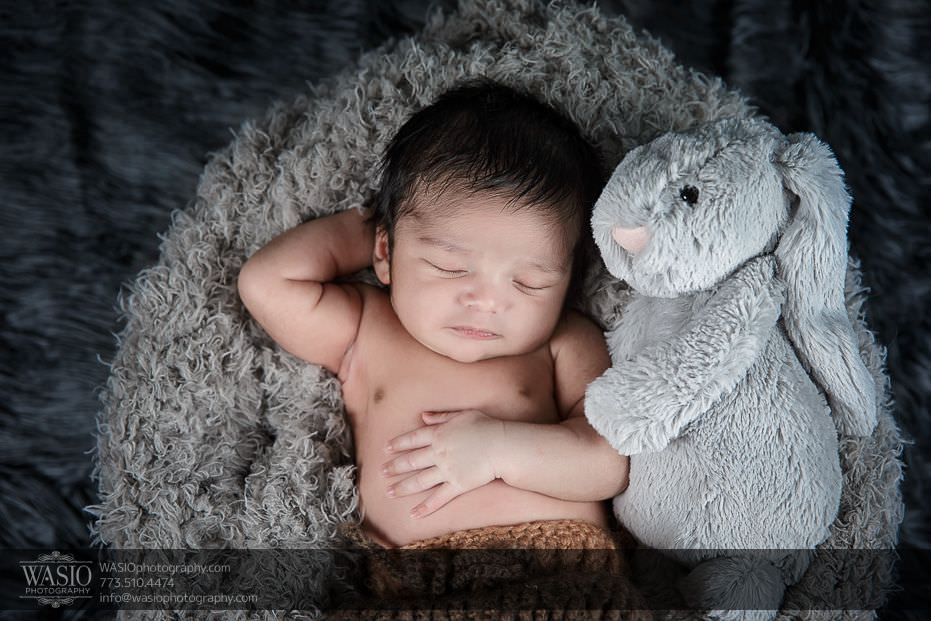 Cream fur: Custom photo props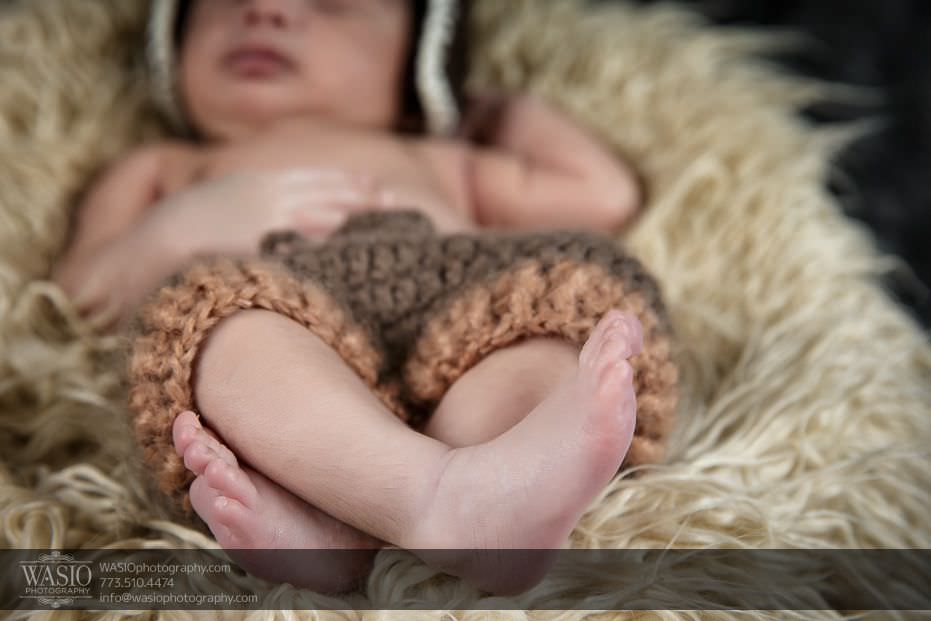 Aviator hat: Etsy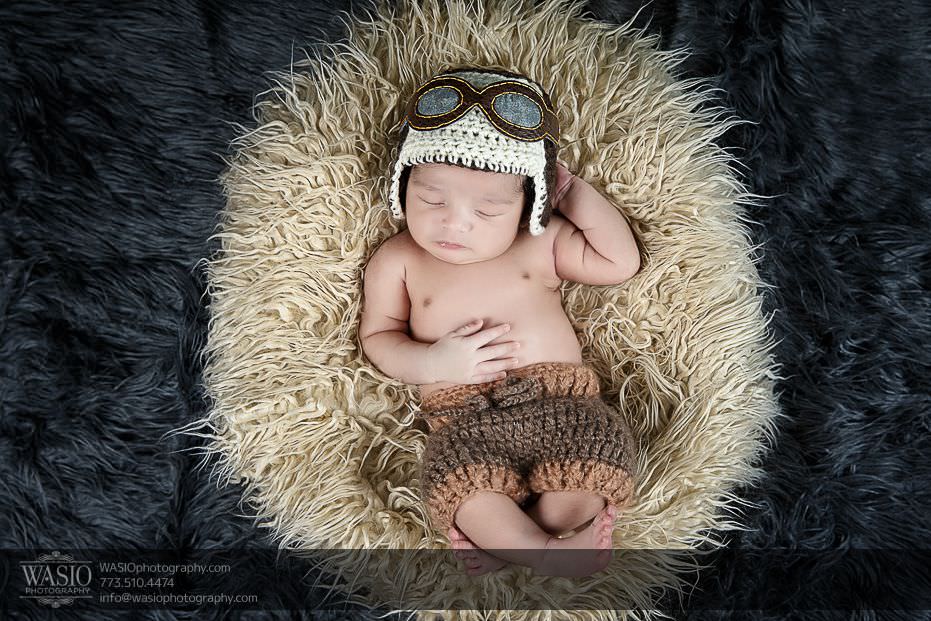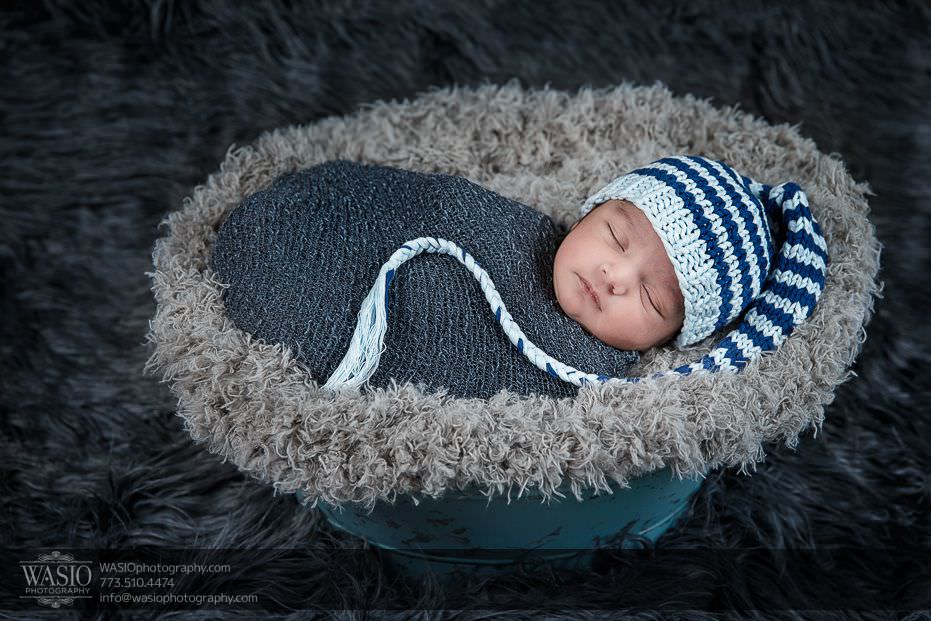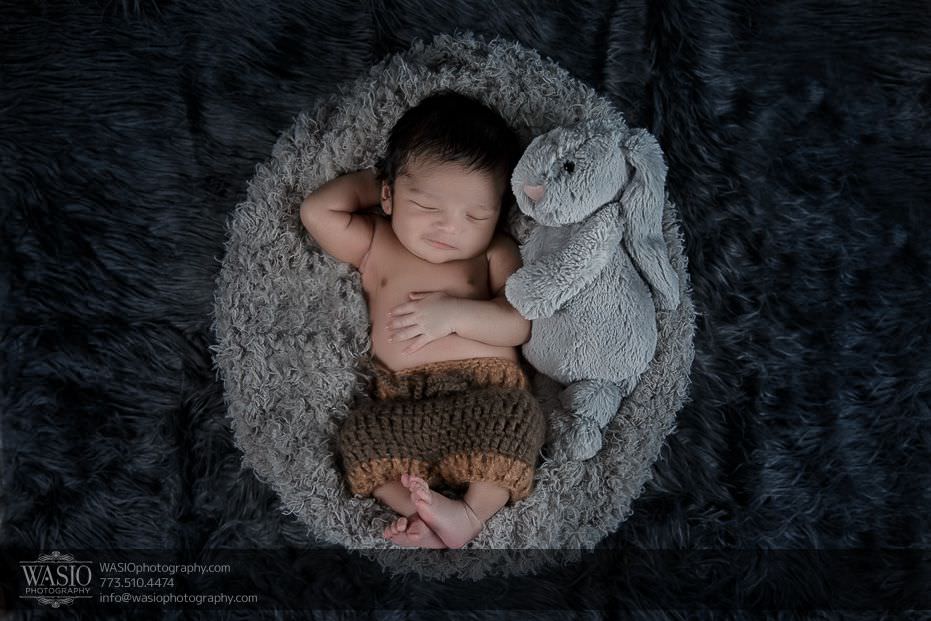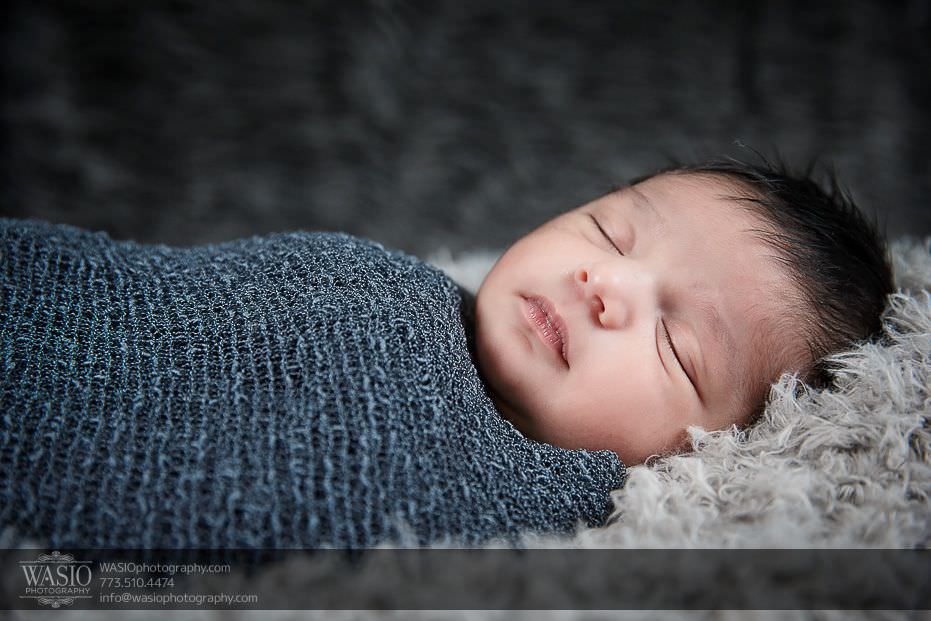 If you or anyone you know is interested in having a Chicago newborn photography session, please contact us here to get additional detail. This newborn session was photographed by Sasha. Comment love is always appreciated :)