I have been dying to share the latest Chicago newborn photography with baby Logan who in these pictures was only 4 days old. I have to admit that a 4 day old baby is ideal for a newborn session. Baby Logan was easy to work with because he was able to sleep through most of the session which allowed for more unique poses and photography. Andrea and Darek are very close friends of ours and it feels like we have been capturing their story from the beginning. It started with us capturing their engagement and wedding session. We were there to photograph their first baby, Kai, who is my handsome god son. Please check out the photos and leave some comment love below.
After baby Logan was fed, it was easy to swaddle him and place him in the basket. As you can tell he is already a natural model smiling at the camera!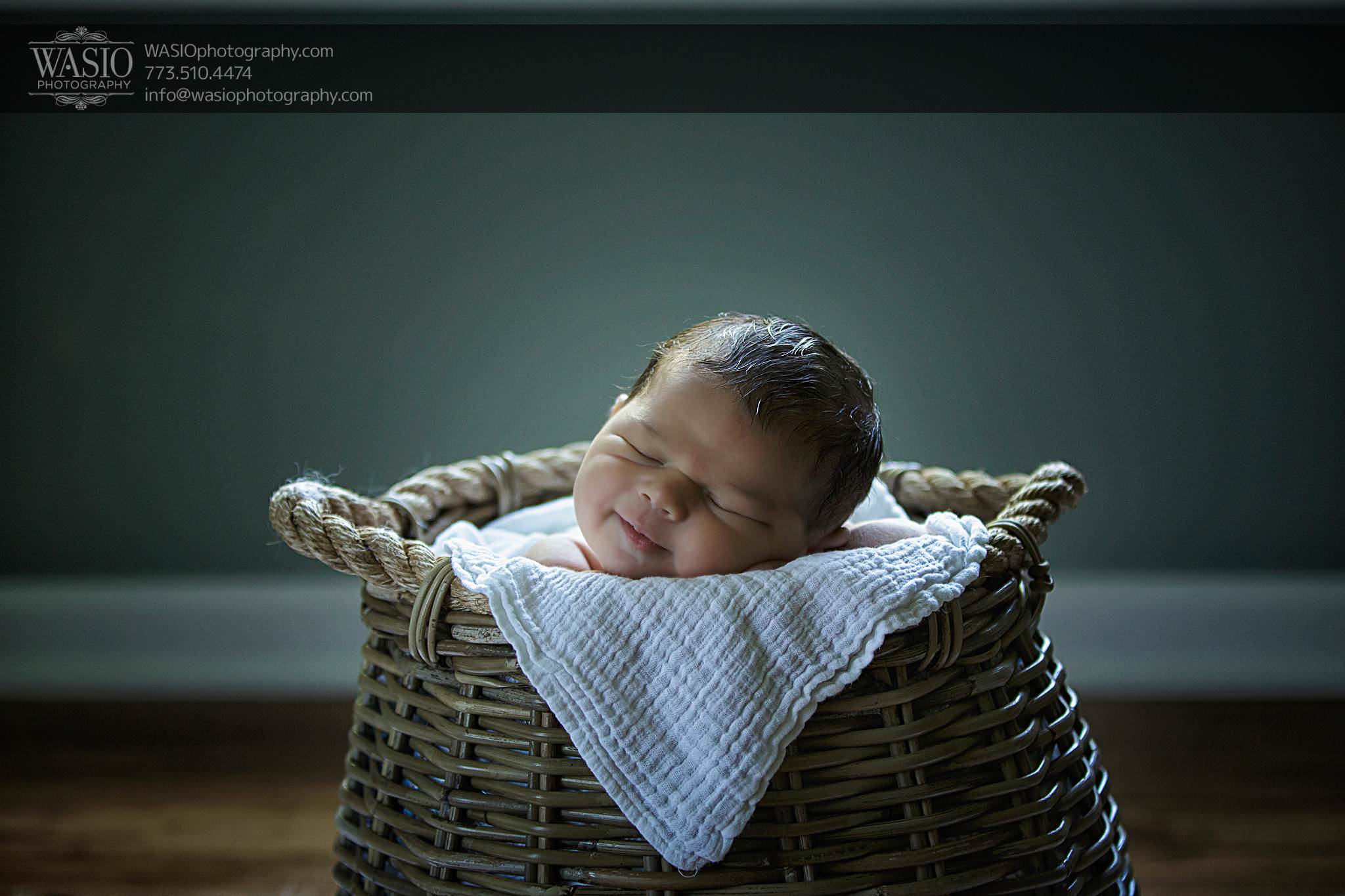 The blue hat is from The Blueberry Hill – which is an awesome website for the cutest hat props for babies.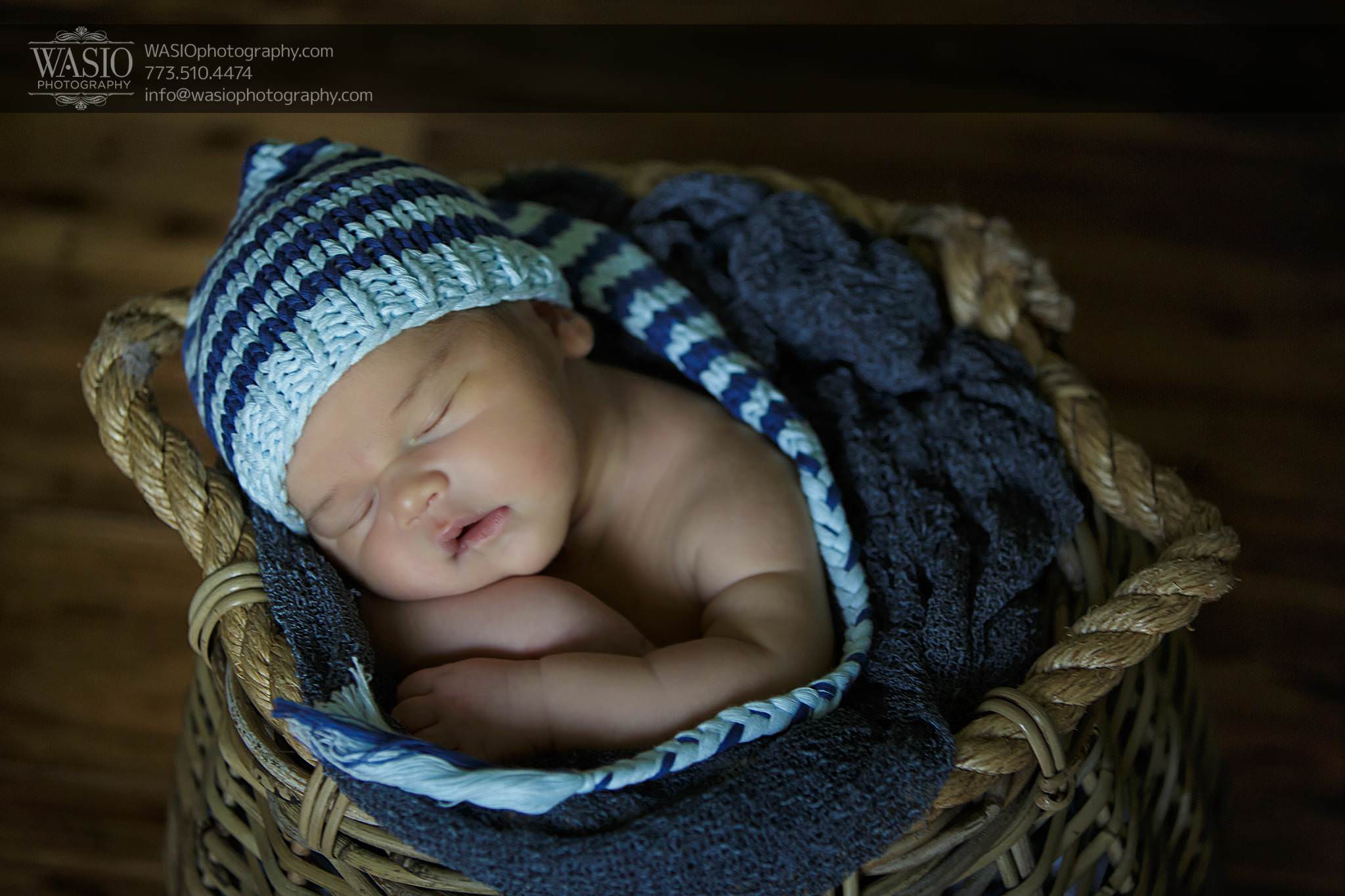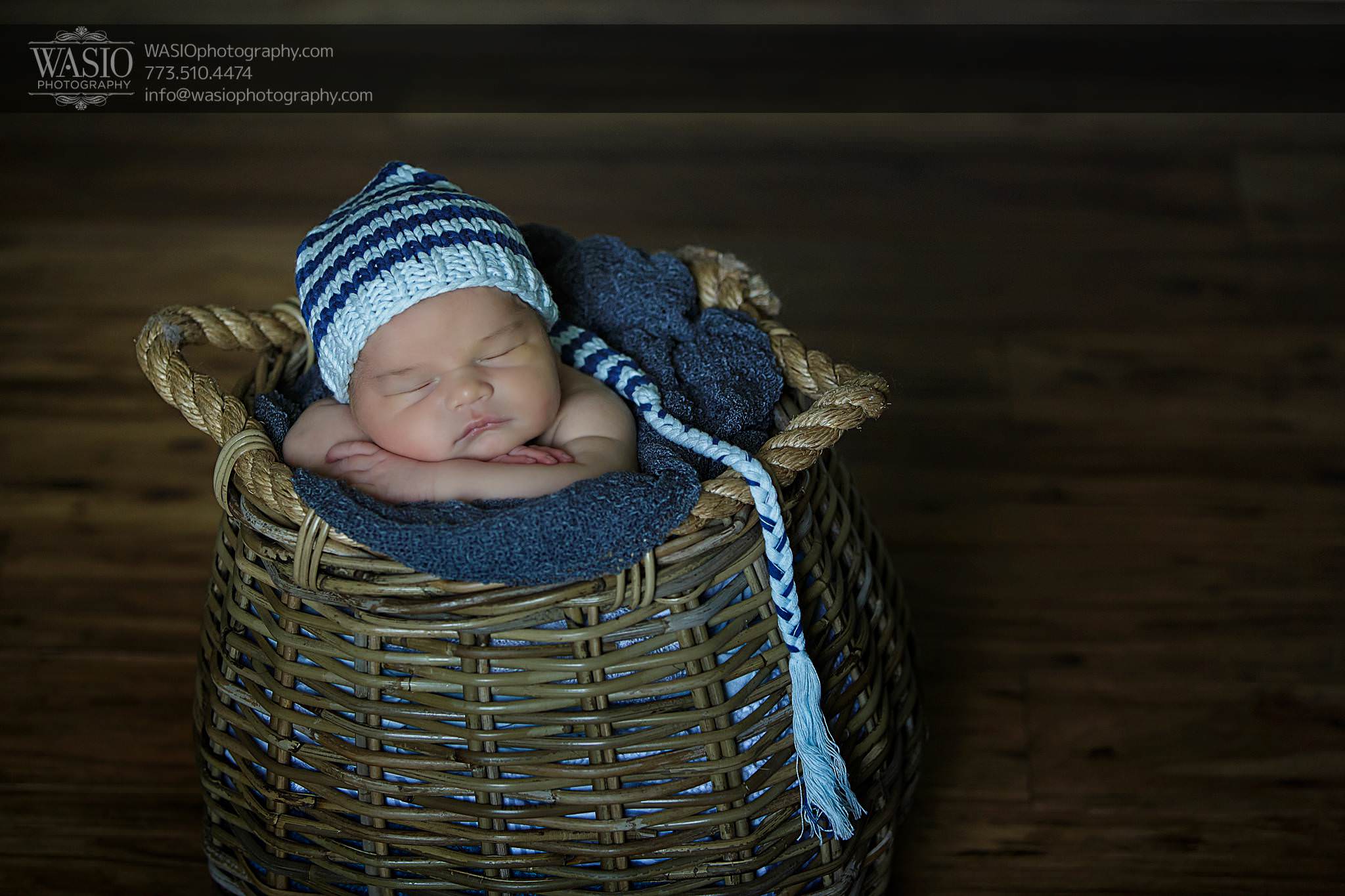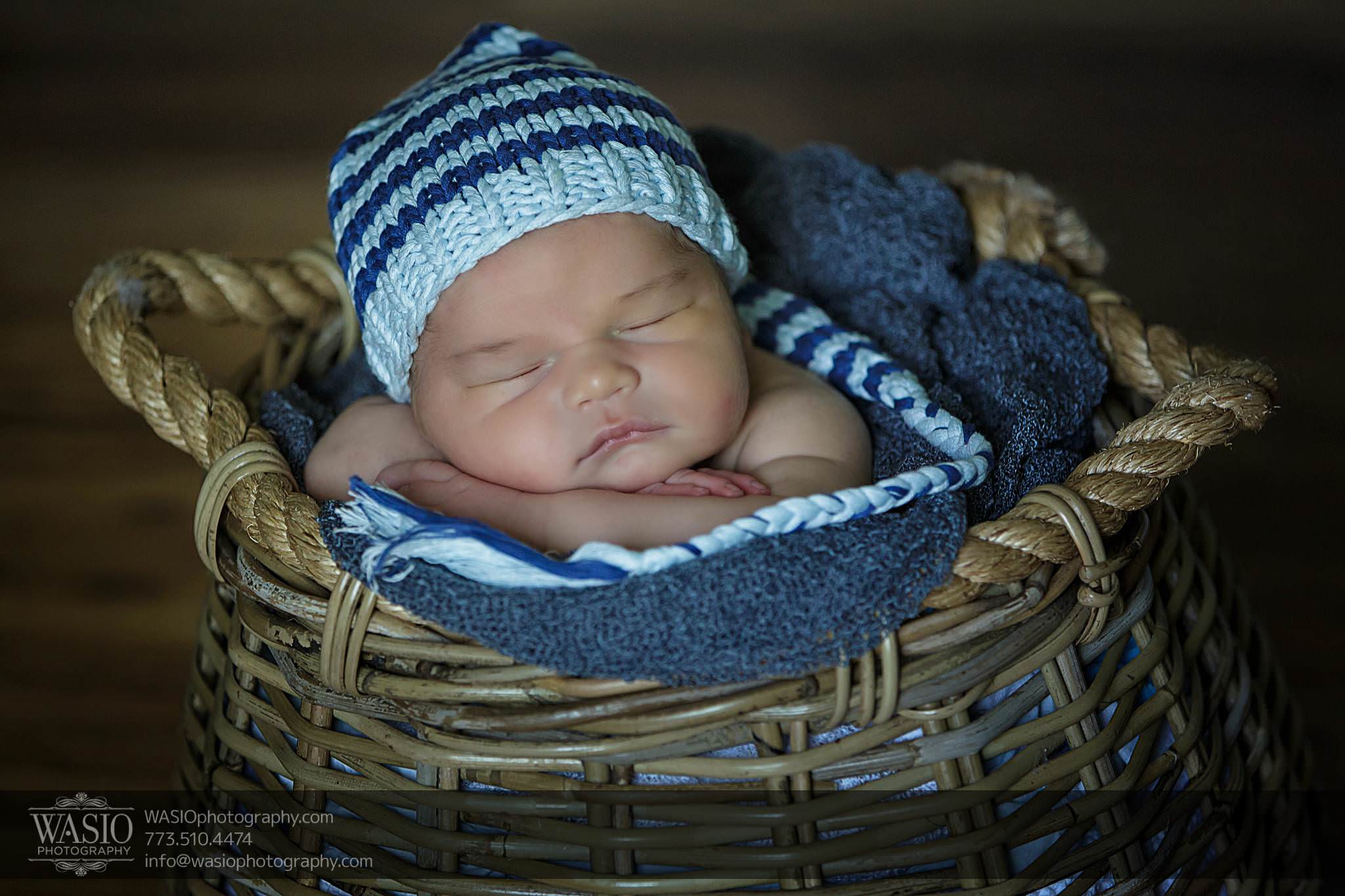 Logan has some Native American roots so this hat that Andrea got was perfect for this photo session. I love the colors of the hat and it's such a perfect look for him.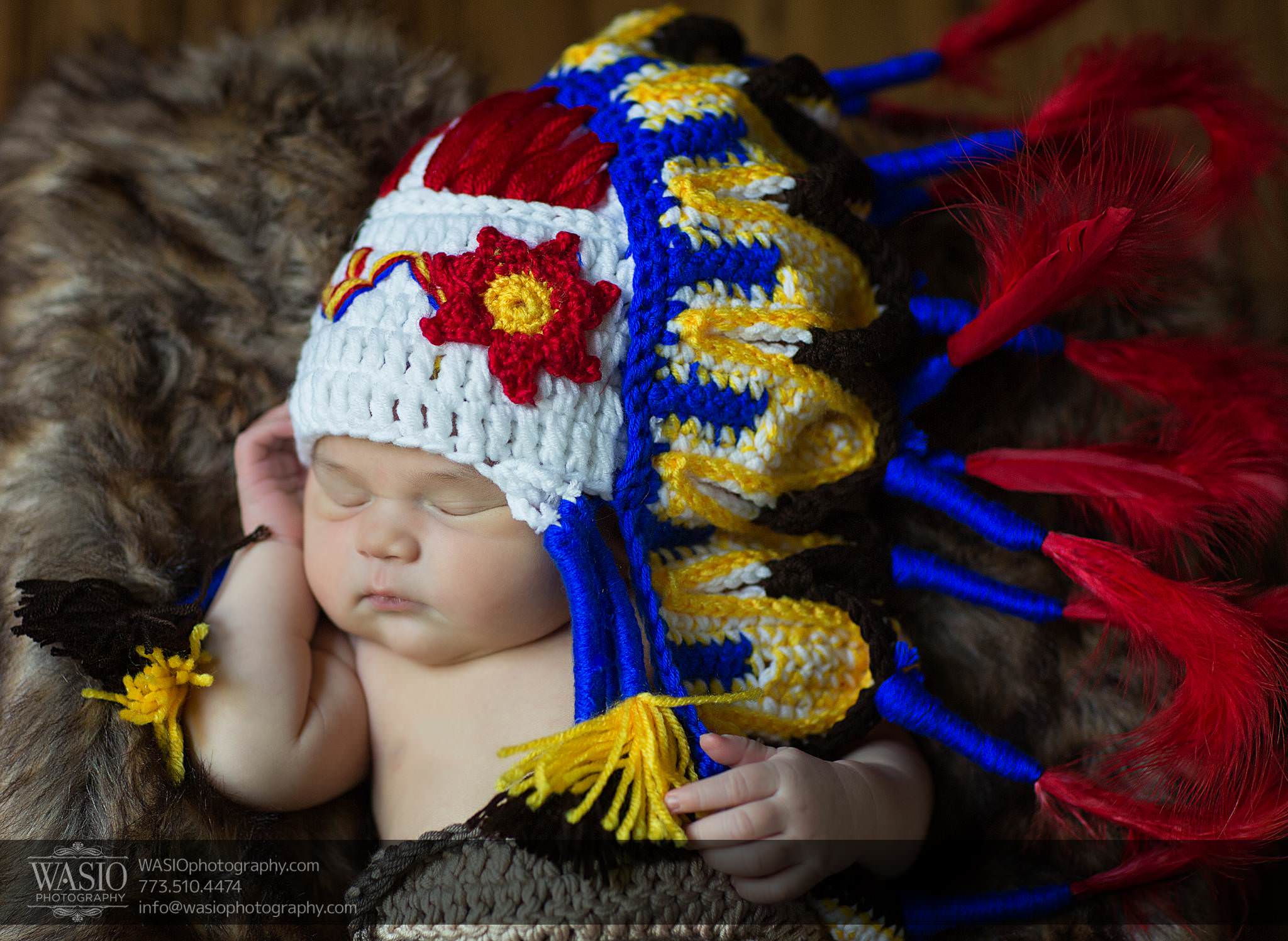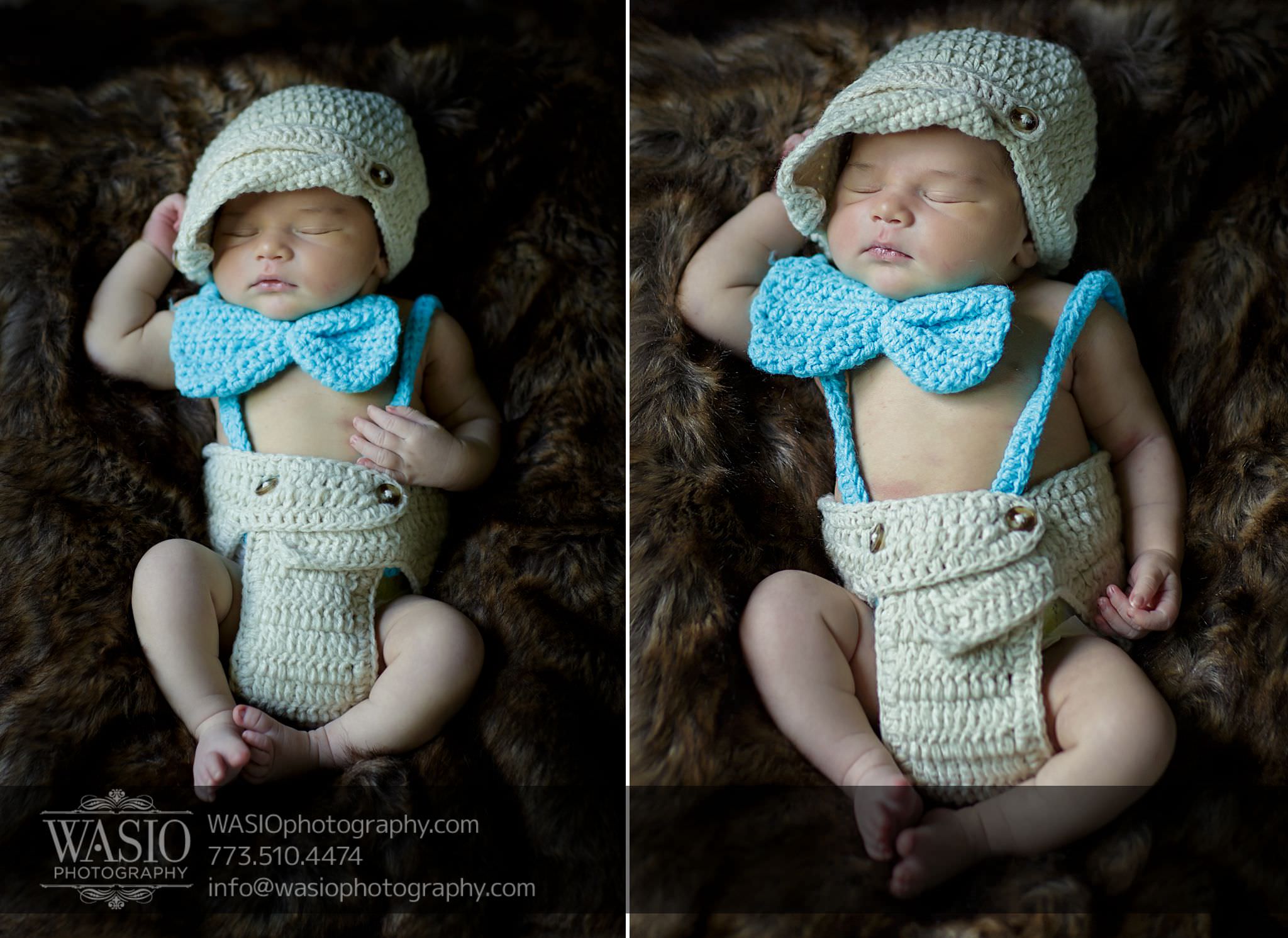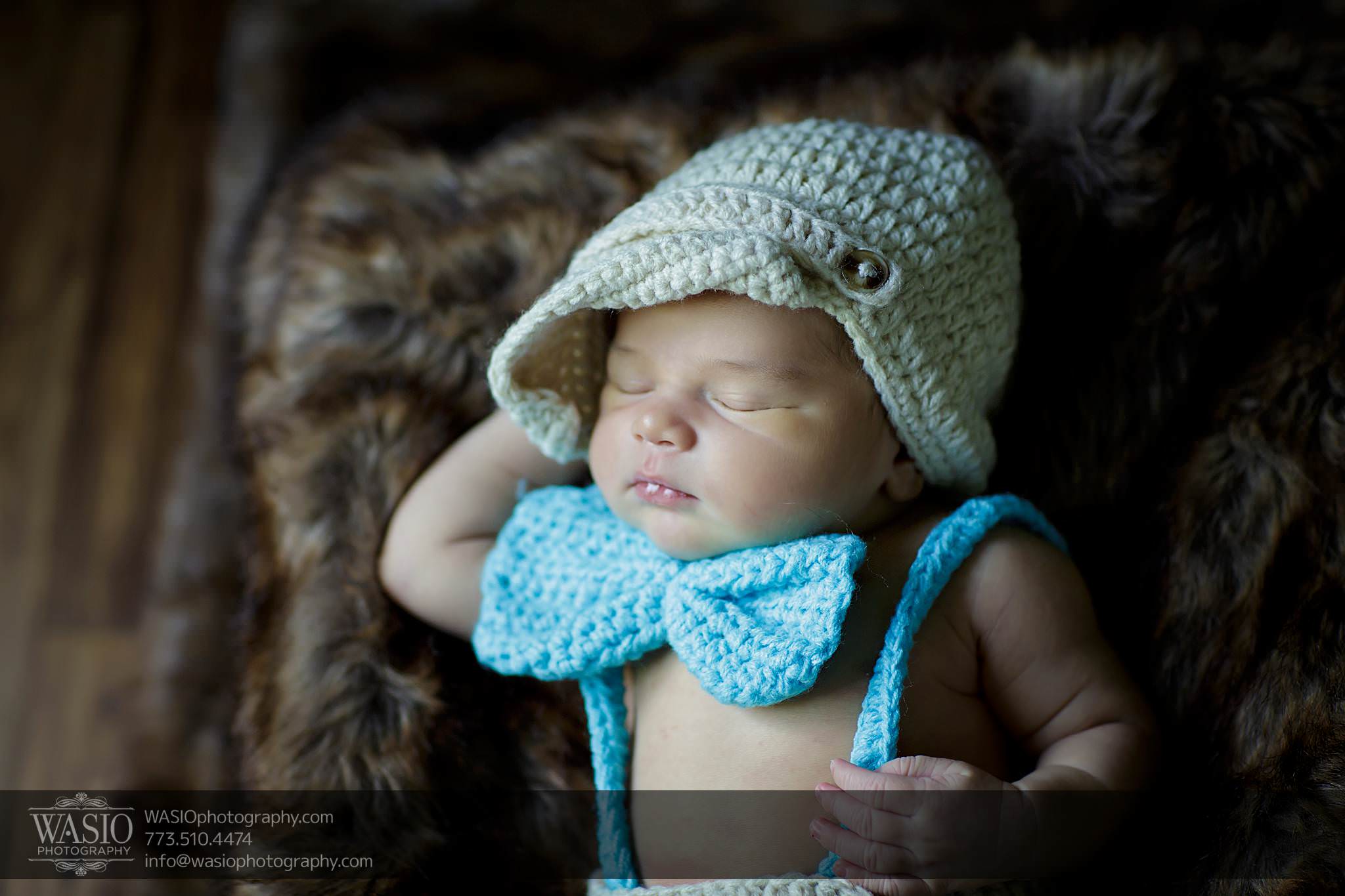 For the last photo we were able to go outside and take advantage of the perfect little lake in Andrea's and Darek's backyard. I wish Chicago had more warm days for opportunities like this to photograph newborn babies outdoors.
We hope you enjoyed this Chicago newborn photography session with baby Logan. If you or anyone you know is looking for a maternity, newborn or family session, please have them contact us through our website here. Also, please keep in mind that for a newborn session it's recommended to schedule your session before the baby is 10 days old. This Chicago newborn photography session was photographed by Sasha.