We were super excited for Julie's and Caleb's Shedd Aquarium wedding! We met them two years ago and from the start had an incredible connection. Since their wedding was going to have a Chicago theme, we had a fun engagement session going to all of the places Chicago is known for from Caleb dipping Julie in front of The Board of Trade to them holding hands and running through the Crown Fountain at Millennuim Park. Ever since their engagement session two years ago, it's been incredible to see how our friendship has grown!
Julie got a surprise wedding gift from Caleb with a personal hand written card. It was a travel Kate Spade bag…perfect for their honeymoon in Bora Bora they were leaving for the next day! Caleb got a surprise wedding gift from Julie as well! They made a deal back in college that once Caleb was able to get a motorcycle, Julie would get her engagement ring. Fast forwarding couple of years Julie surprised Caleb with a cake in the form of a Ducati and handed him a Ducati key chain at at the Shedd Aquarium wedding reception (He got the Ducati a few days after they got back from their honeymoon)!
Julie had a beautiful white strapless dress from Piera's Bridal. Their wedding had a hot pink theme and to go along with Julies dress was a hot pink pair of Manolo Blahnik shoes. Her super cute flower girls were wearing hot pink tutu dresses that were hand made by a family member; and they held hands walking down the aisle…not camera shy at all!
The ceremony was held at the Tiffany Gardens in Grant Park. One of their very close friends was the officiant! They had a beautiful backdrop of the Buckingham Fountain. When Julie and Caleb were exchanging their own written vows filled with so much passion, there was not one dry eye between the family and friends. How they were gazing into each other's eyes and speaking their passionate feelings was an indescribable feeling – it simply gave you goosebumps. After their heart-filled 'I-Do's' a beautiful white carriage with a white horse was awaiting them to take them around Grant Park.
At their reception, each table was named after a popular Chicago landmark with different photos from the engagement session. The tables were set around the main aquarium at the Shedd Aquarium. As their party favor they really put their hearts into it-it was their own made lemoncello…yum! Yes, their first dance included Caleb dipping Julie. Firstly they danced like pros and secondly you can tell they really enjoyed it because of their big smiles on their faces on almost every photo! They did not have the typical cake. Instead they had Sweet Mandy B's cupcakes that were lit up by LED lights. Waking past those cupcakes was dangerous…they smelled amazing. Caleb's dad actually built the cupcake stand to show off all of Julie and Caleb's favorite flavors! After dinner, the dancing took place in the foyer of the Shedd Aquarium. They had such an incredibly energized fun party with everybody dancing till the end! We set up an awesome photobooth at the side of the dance floor with fun props like coconut bras, funky glasses, cowboy hats, and many more. All of the guests and of course Julie and Caleb had a blast with the photobooth. If you don't believe us, check out the last photo in this post!
What made this even more special were the Navy Pier fireworks that everybody enjoyed during a quick break from dancing. This was fun combination of romance and guilty pleasures. Seeing Julie and Caleb holding each other while enjoying the fireworks was so special! While, all other guests were enjoying mini-burgers and cookies and milk (the GUILTY PLEASURES;) served on the Shedd Aquarium terrace. We felt so honored to be part of that special day! What else can we say… Julie and Caleb are truly meant for each other and as their first-dance song said, they are 'Better Together (according to Jack Johnson)!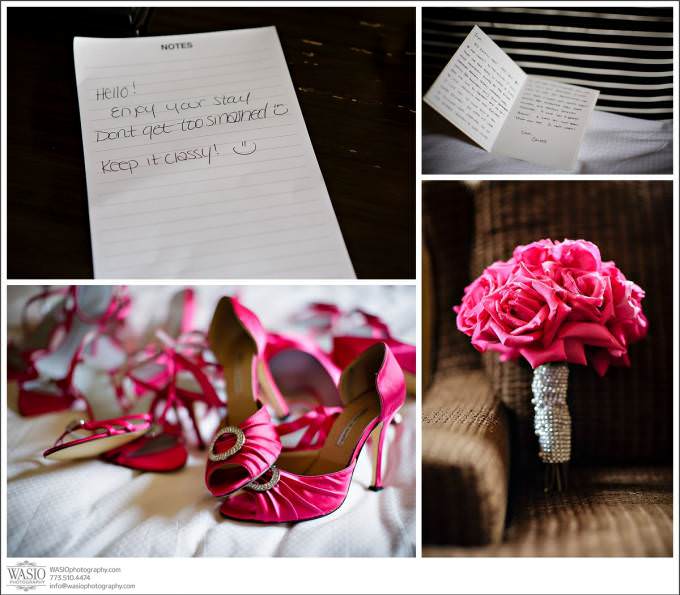 This wedding would not have been so special without all the vendors that Julie & Caleb selected very carefully. We would like to thank everybody!