Lindsey and Edward are getting married this fall and they took advantage of the beautiful weather we have been having by getting their Chicago summer engagement session photographed by Yaneck. The location sticks out in this engagement session because we feel that we really used one location and the near surroundings without spending too much time on transporting from one location to another. Keeping an engagement session to one location and/or going walking distance to another location give for the opportunity of more photographs and from more perspectives. Two more items we are dying to point out from this engagement session: 1) Lindsey and Edward included their beautiful puppy children which makes the photos that much more meaningful 2. Did you notice Lindsey's beautiful Valentino flats and her to die for jewelry accessories?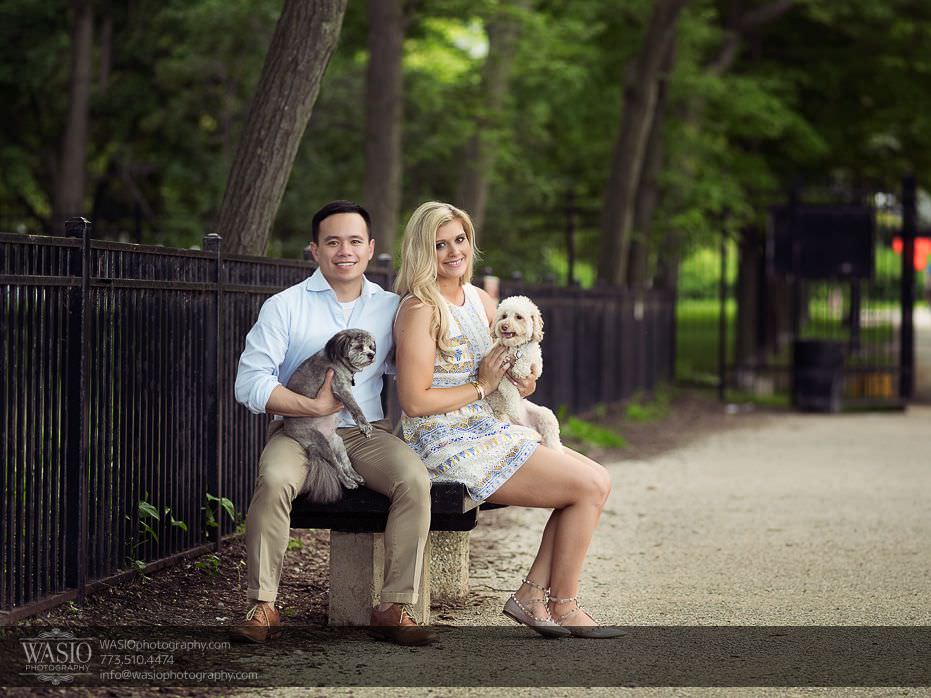 "We met back in 2010 through mutual friends playing beach volleyball at Montrose! Edward didn't ask me out though until 2011 for my birthday. I told him I always have dinner with my girlfriends so we went the night after my actual birthday to Geja's."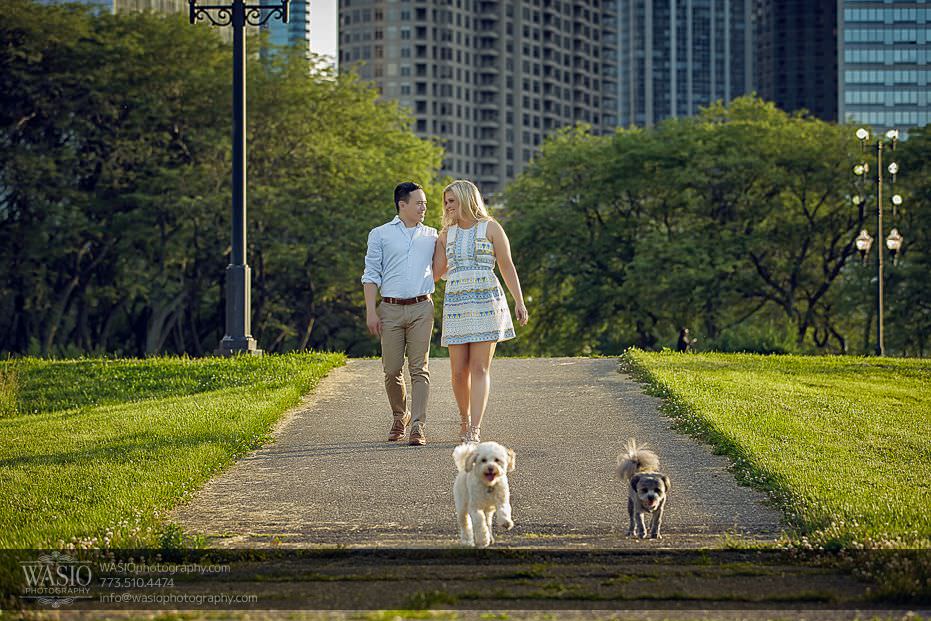 "Our dogs are like children to us and we wanted to include them in some of our photos."
"The proposal took place on December 27th, 2015 in London, England. We went pretty last minute, as we fly standby, for the weekend really. We planned to take the red eye to London, stay the whole day, and then fly to Scotland to stay with my good friend for a couple of nights in Edinburgh. We had walked around London all day, saw some sights, had amazing Indian food and then we went to Buckingham Palace. We then walked through Green Park near the Palace and that's when Ed got down on one knee and asked me to marry him. It was a very special moment!"
"We're super excited for our wedding in October. October is a special month for us, it was our first date, and both our birthdays are in October, so we really wanted an October wedding. We love Chicago and plan on staying in the city for a while."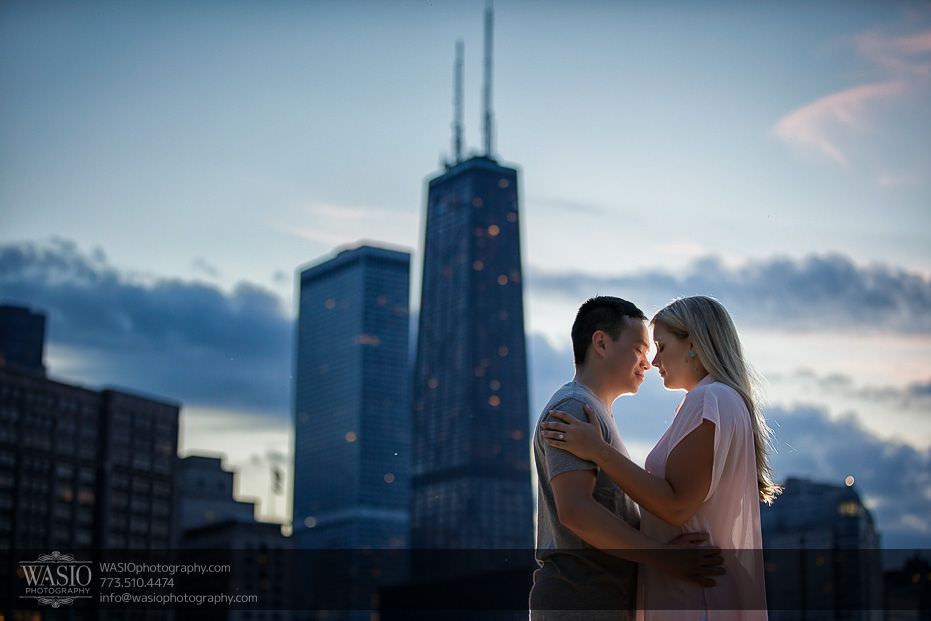 We hope you enjoyed Lindsey's and Ed's Chicago summer engagement photos. If you or someone you know is looking for a Chicago wedding photographer to photograph the memorable wedding moments, we would love to hear from you. Contact us to check our availability and which wedding photography collection will be the best for you. Please drop us a line using our wedding photography contact form. These engagement photos were captured by Yaneck and Sasha.