Earlier this week we had such a fun Chicago sunset family photography session with a family that was visiting Chicago from Arkansas. They love to travel all together as a family and create new and fun memories. They love architecture and wanted to incorporate the big Chicago architecture into their photographs. We ended up photographing at North Avenue Beach because it's a very nice view of the Chicago skyline and there's a beach area which children always enjoy. Despite the beach being a little crowded, we made it work and eliminated out the people around so it looks like just they were on the beach enjoying the evening there. It was such a pleasure to photograph this family. Craig and Lyne are amazing parents. Within in the first couple of minutes after meeting them, we were amazed with how patient and loving they are. Their three daughters, Kaitlyn, Ella, and Alyssa were the sweetest. We got a really good laugh from their cute stories. I think at one point Ella admitted to us that Kaitlyn was a "party-pooper" (and we thought her complaint was the funniest sibling-complaint we've ever heard). All silliness aside, the three girls are so close with one another and are very understanding and helpful. It was such a joy to photograph them and create this timeless Chicago memory. We hope you enjoy the photo's below!
I had to display the silly photo first because the girls loved being silly in front of the camera. We had a deal with every photo to smile for a few and when we got what we needed they could show their best silly faces.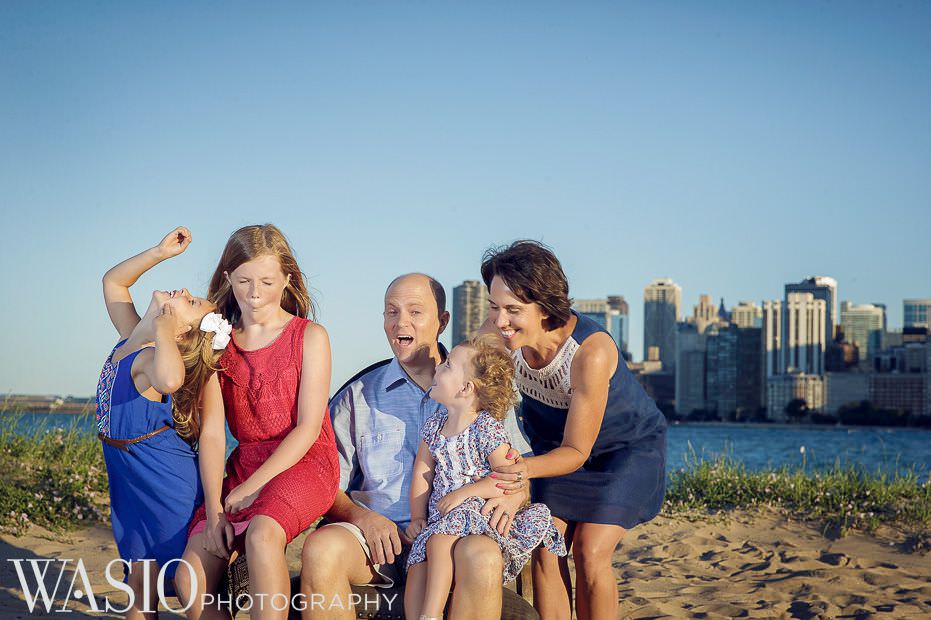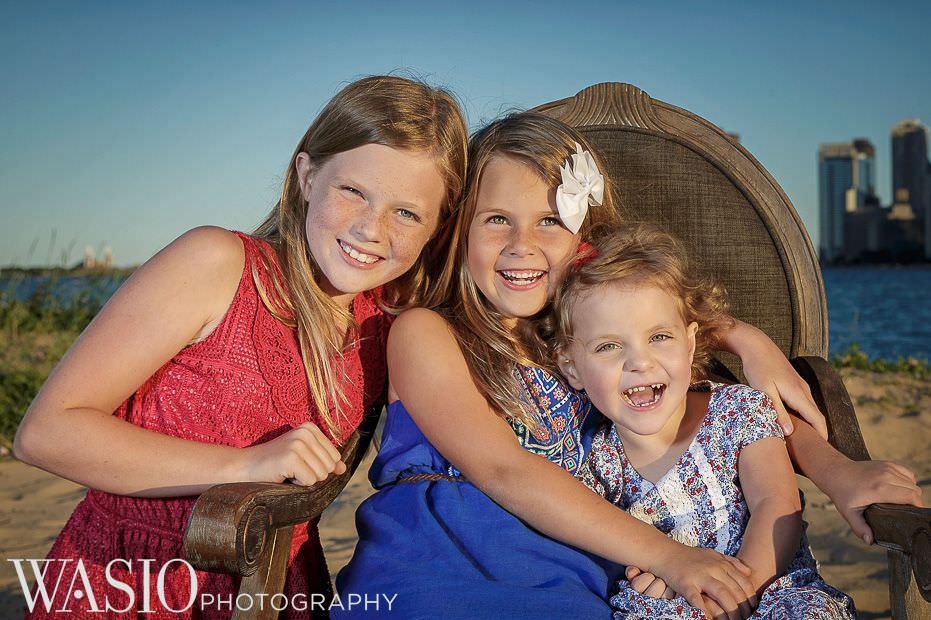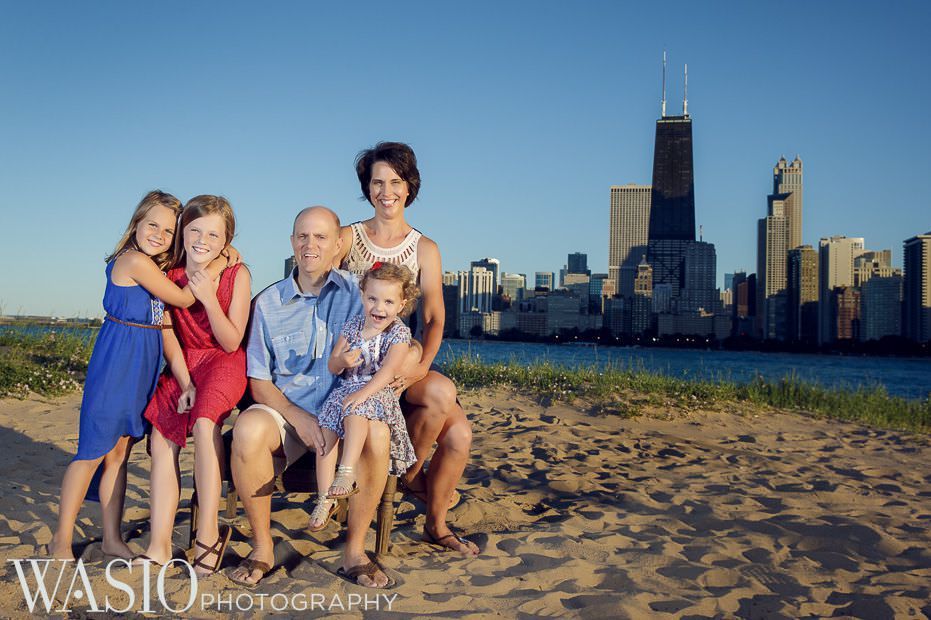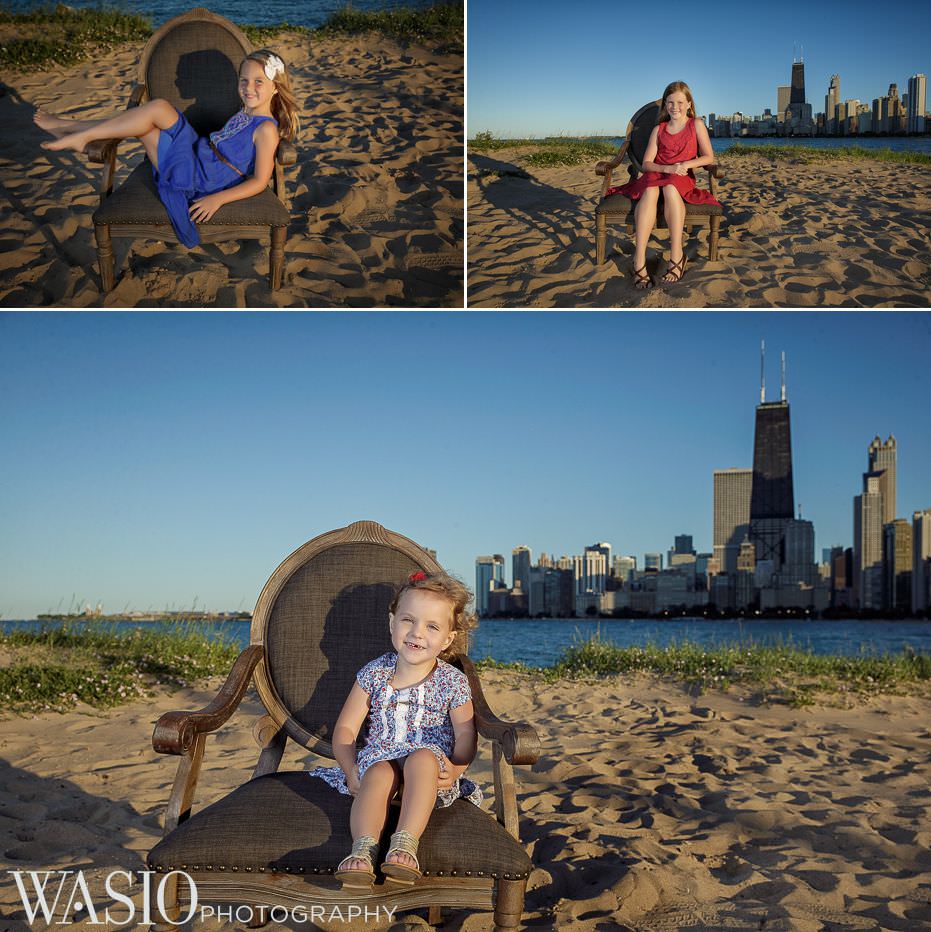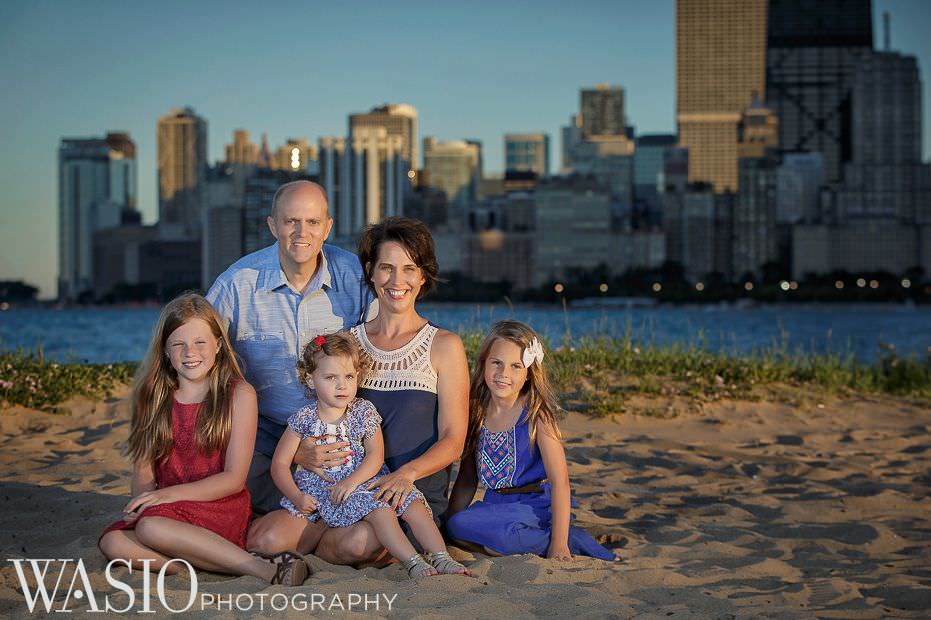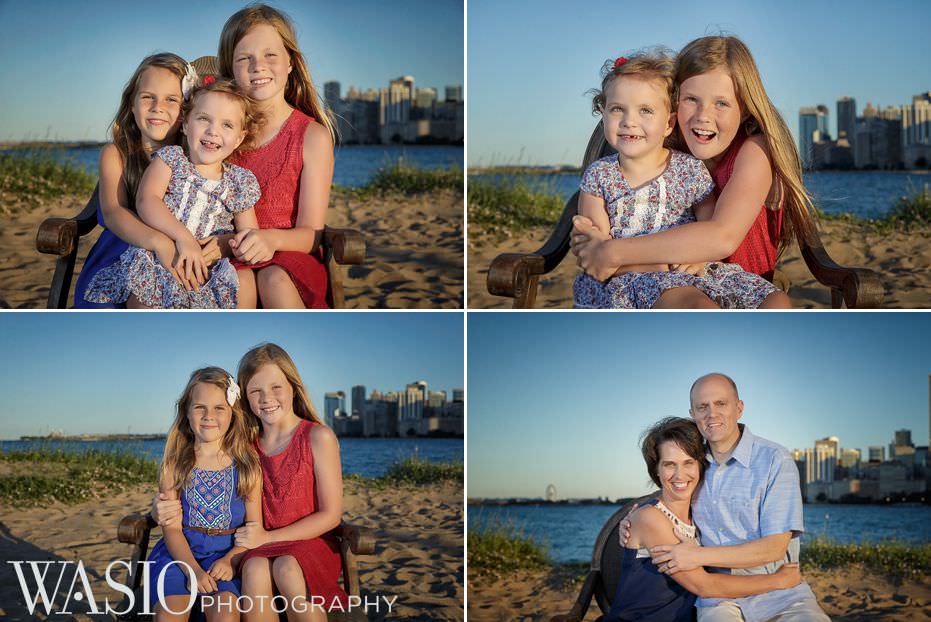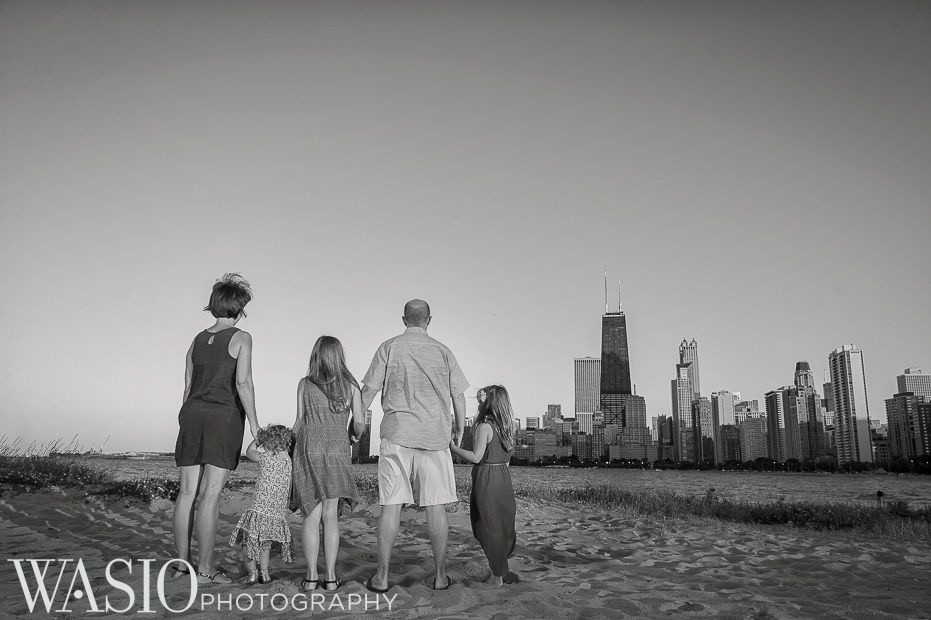 This Chicago sunset family photography session was photographed by Chicago family photographer Sasha Wasiek. If you or anyone you know is looking for a family photographer, please contact Sasha here. Please leave some comment love and feedback below in the comments section. Did you like this beach photography session? Check out a similar session here.