On a chilly Chicago morning, two brave souls stepped outdoors to explore the city and have the perfect Chicago winter engagement session. Erika and Justin are getting married in May at Conway Farms Golf Club in Lake Forest.
They met in math class their freshman year of high school. Erika almost ended up switching her math classes but she changed her mind last minute. Erika and Justin attended Stevenson High School (a very big school) and the fact that they met on their first day of school is serendipitous. The connection was there and they instantly clicked. Erika and Justin have been best friends for over nine years.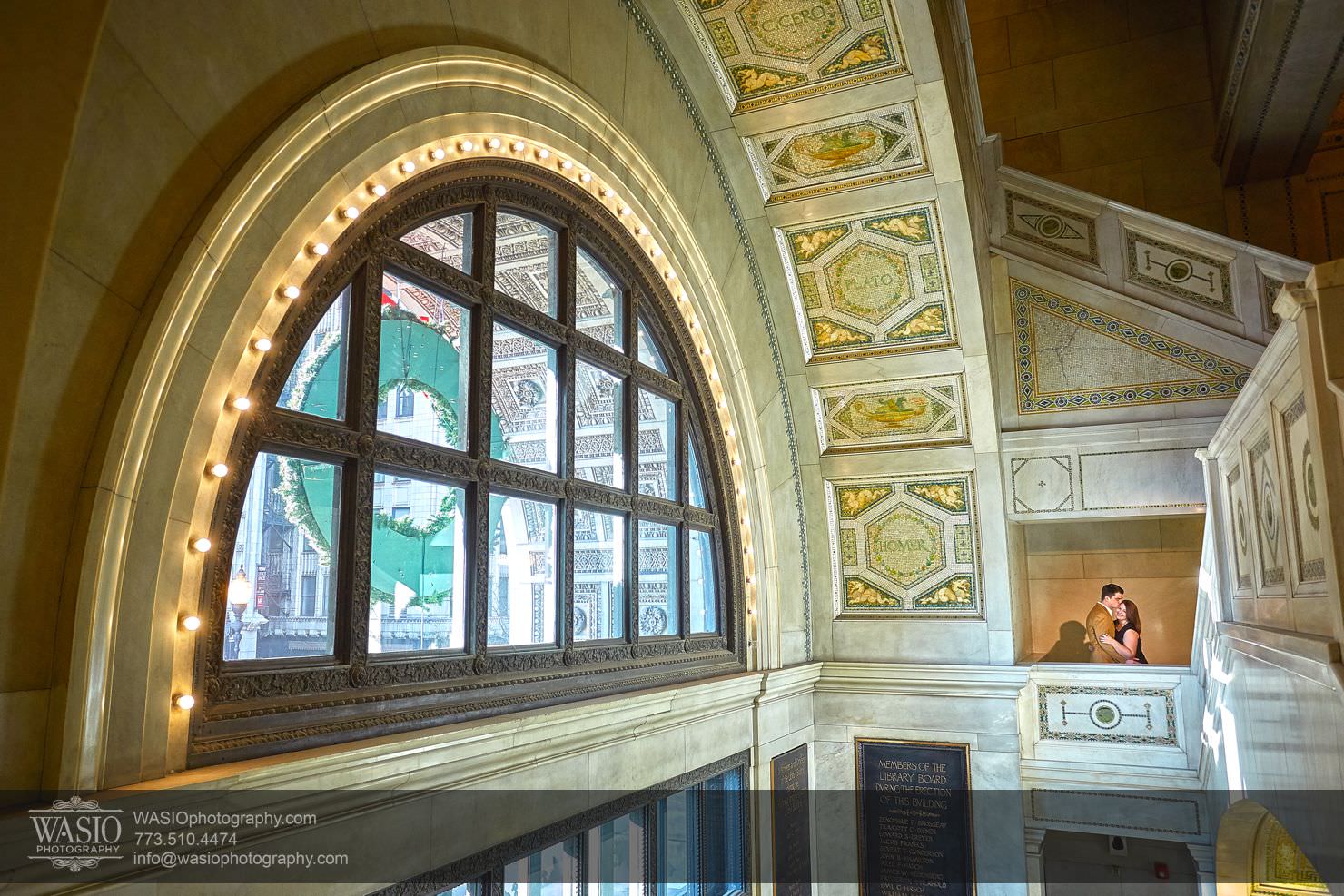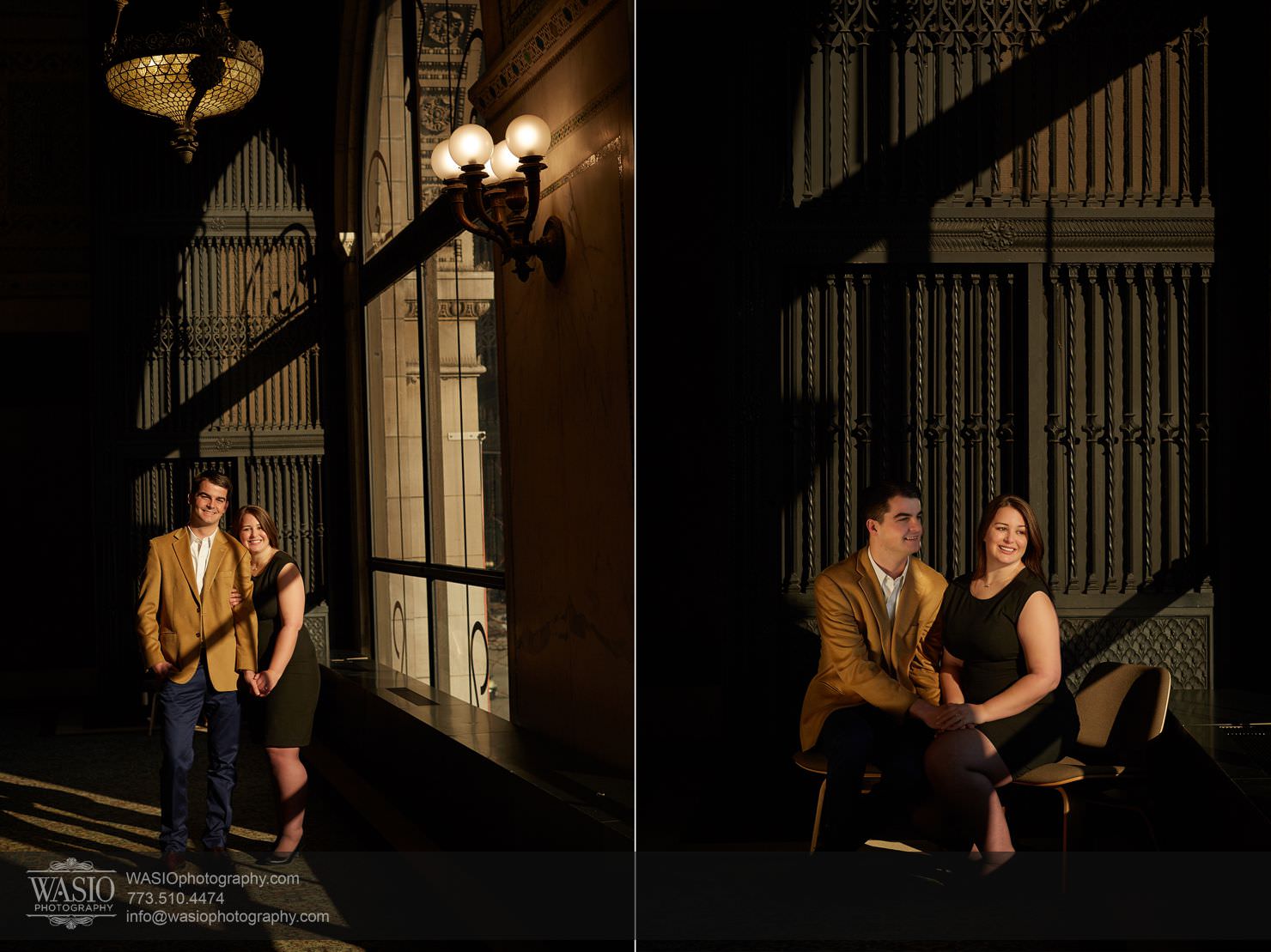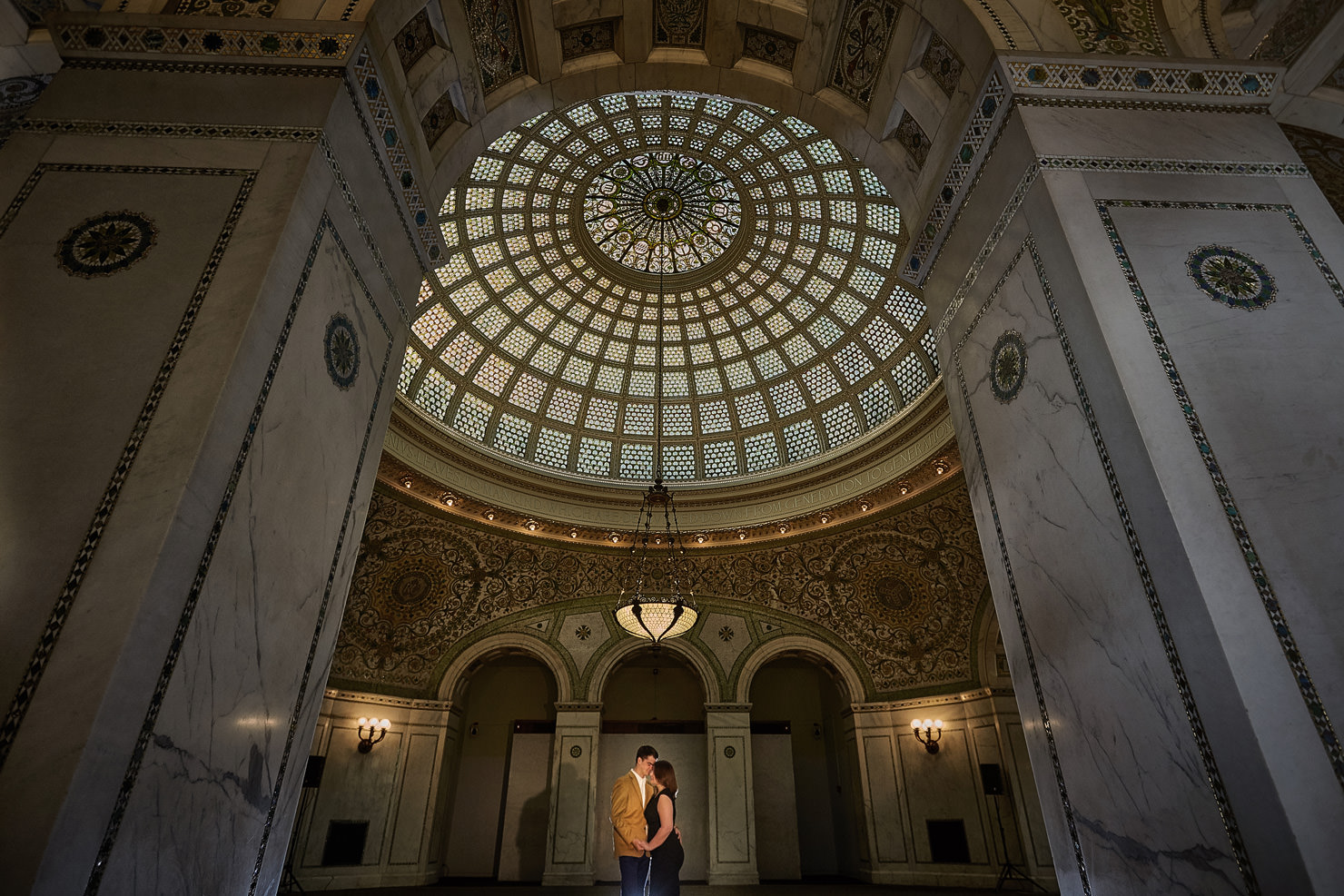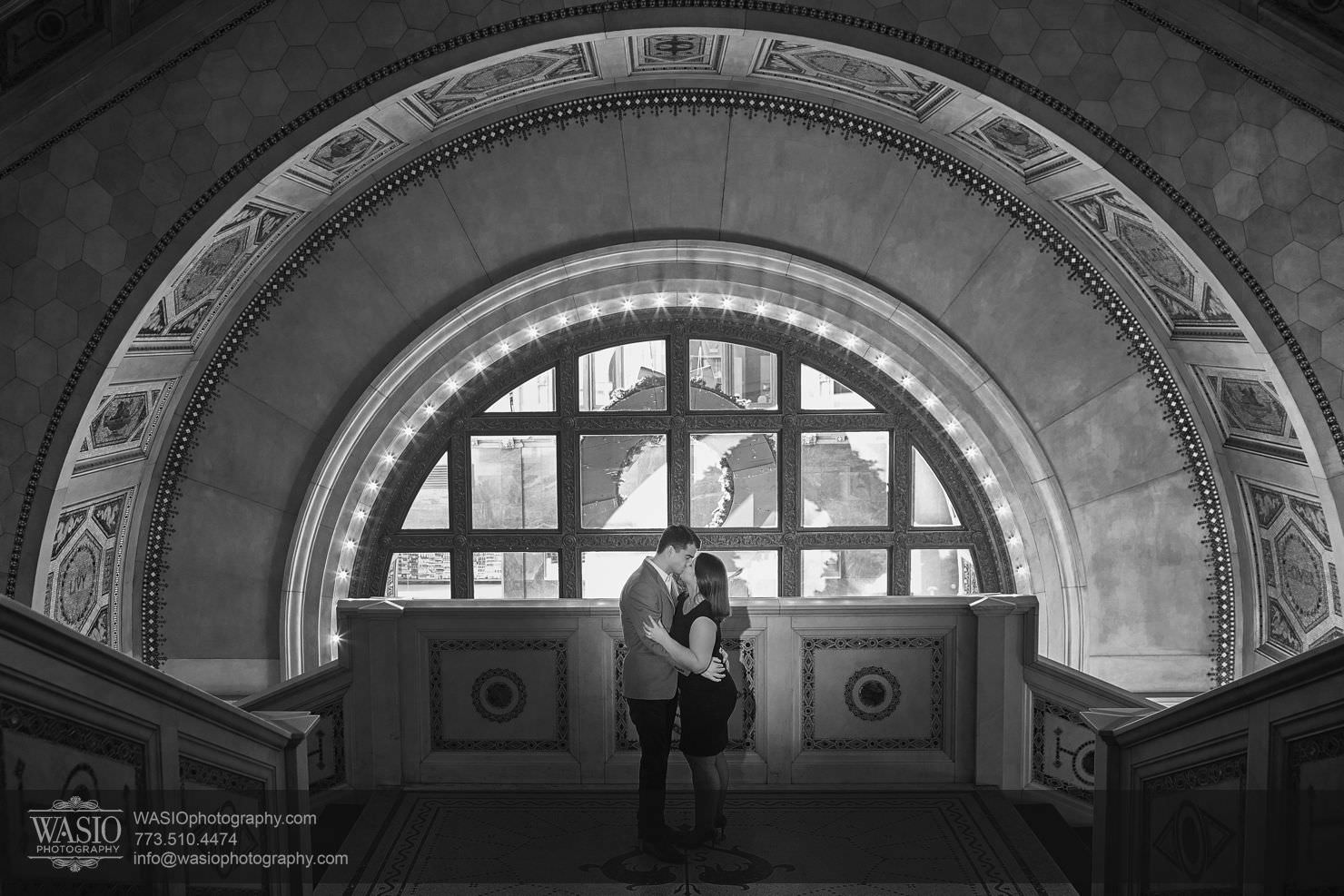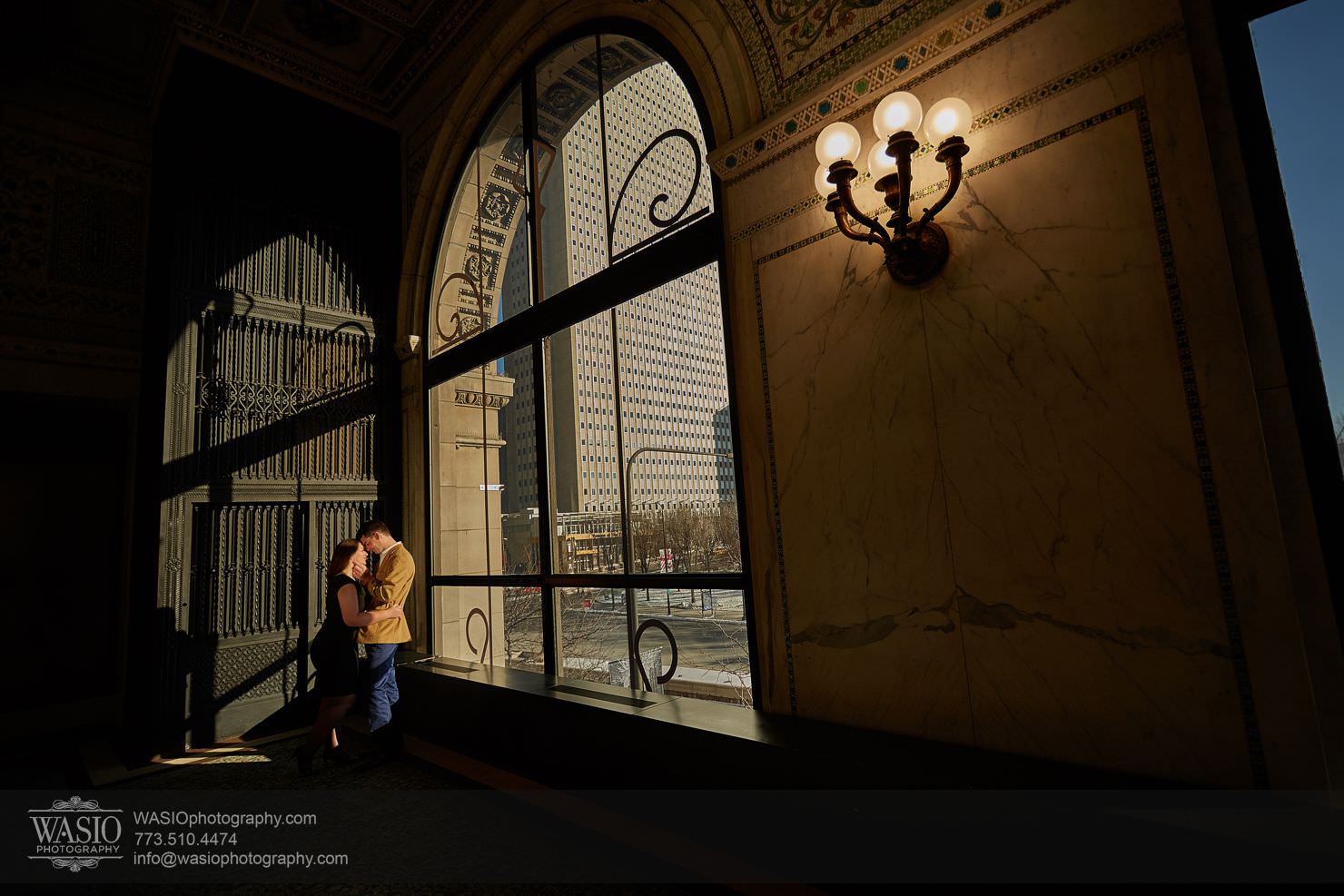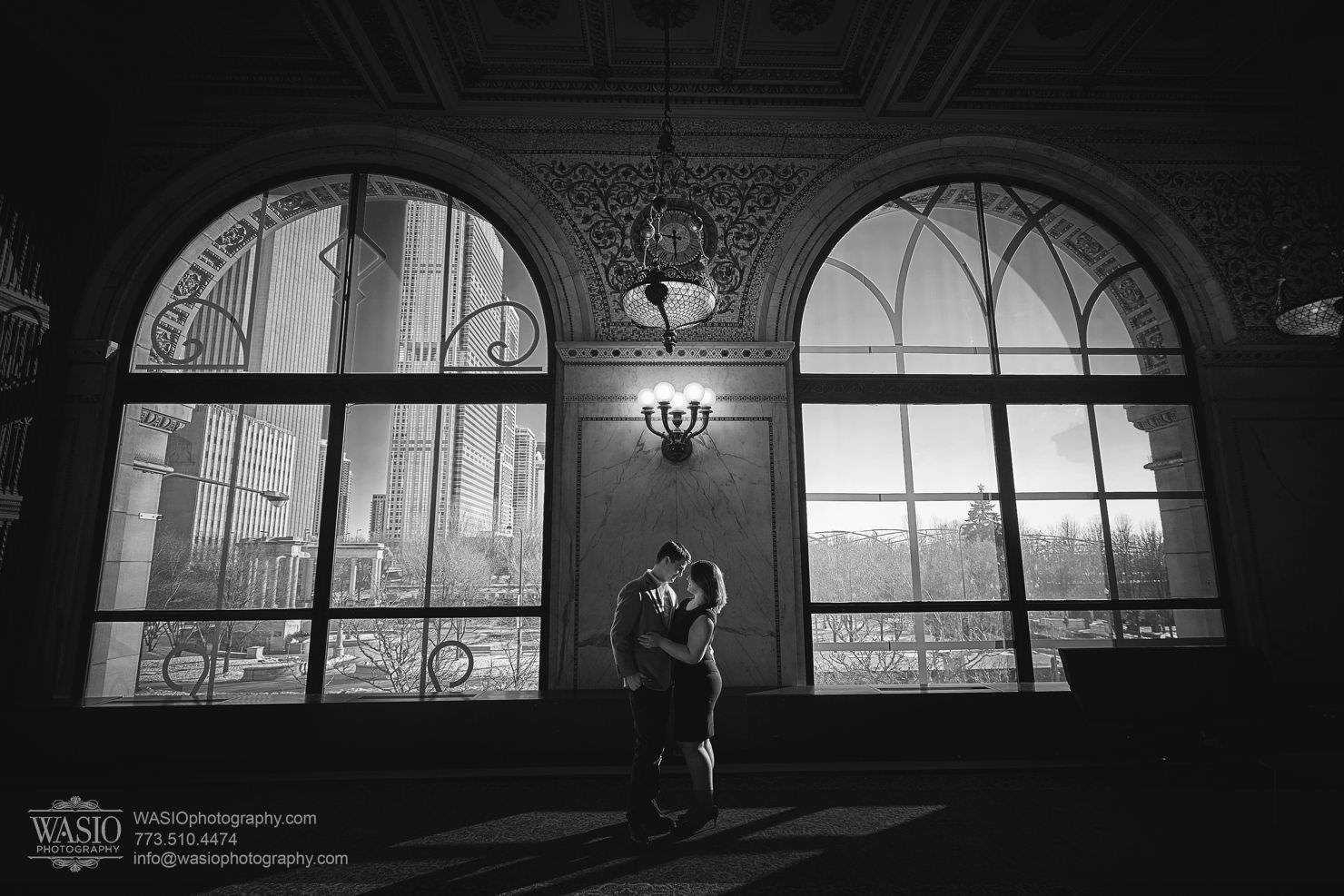 After graduating high school their relationship turned into a long distance one as they went away to different colleges. Despite the distance, they created a tradition that whenever they visited each other they would always go to the zoo. Brookfield Zoo was one of their favorite places to go in high school and they kept the tradition alive.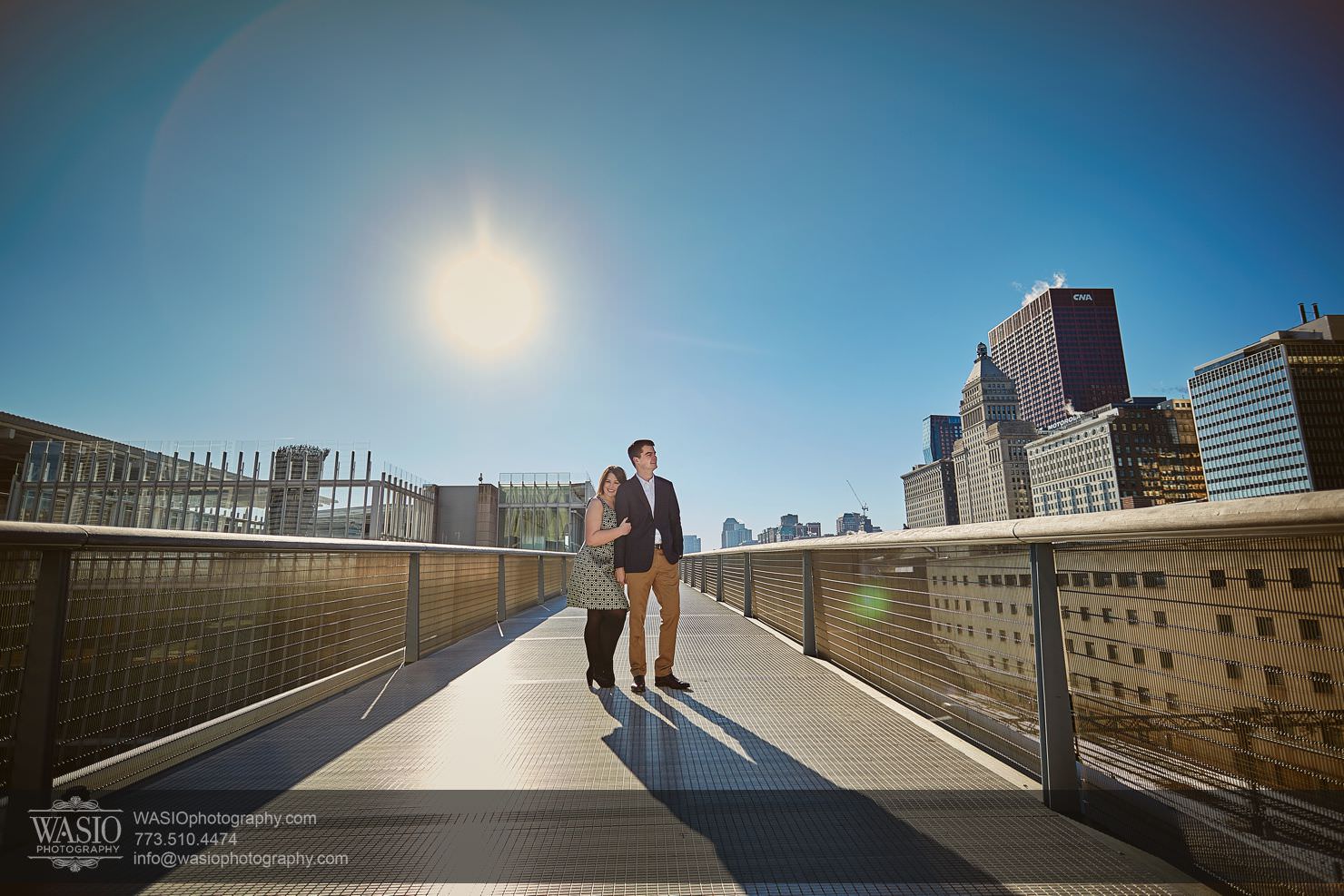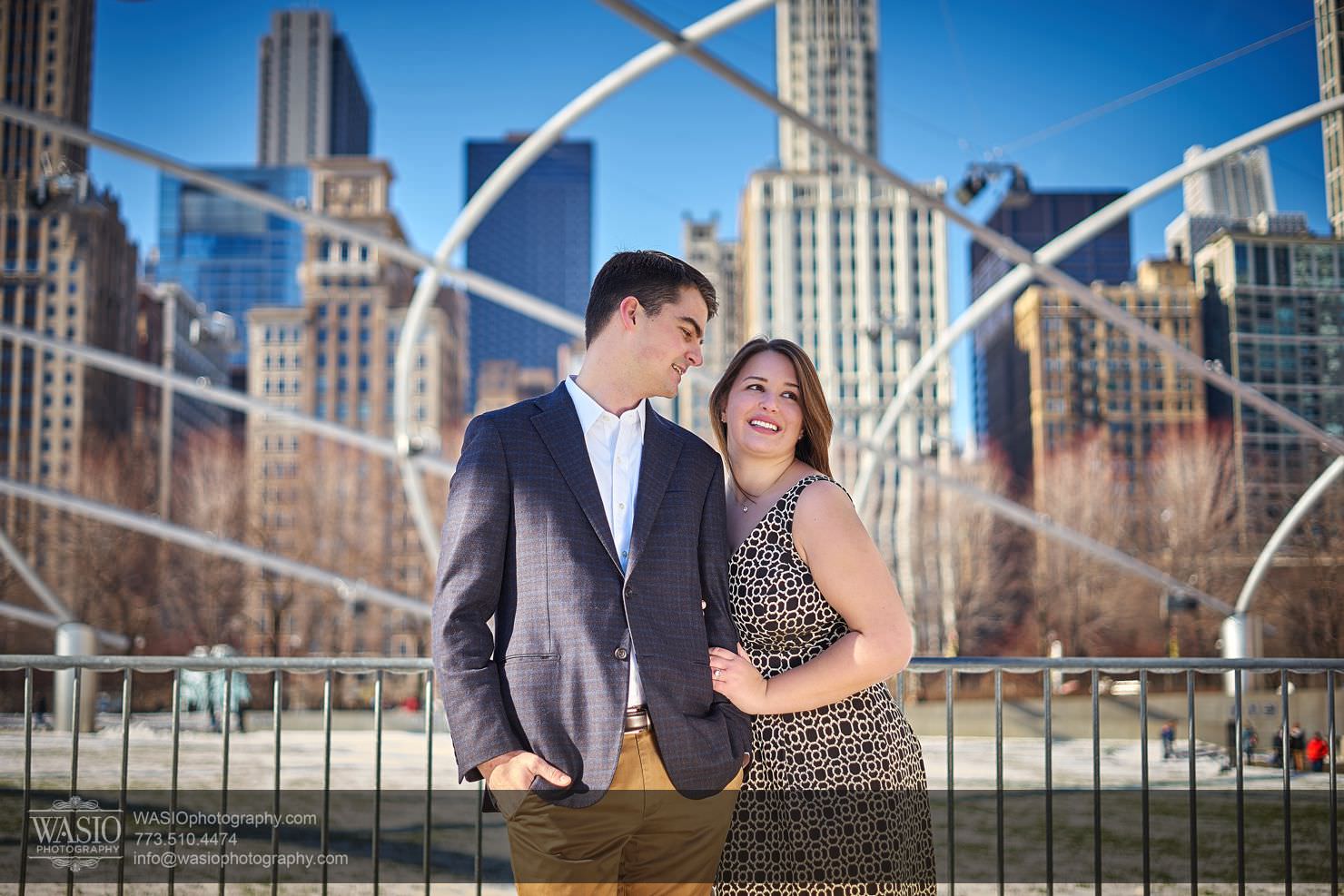 This past year, on a cool summer day, in the presence of the red river hogs and their babies (which looked like little watermelons), Justin proposed to Erika at Brookfield Zoo.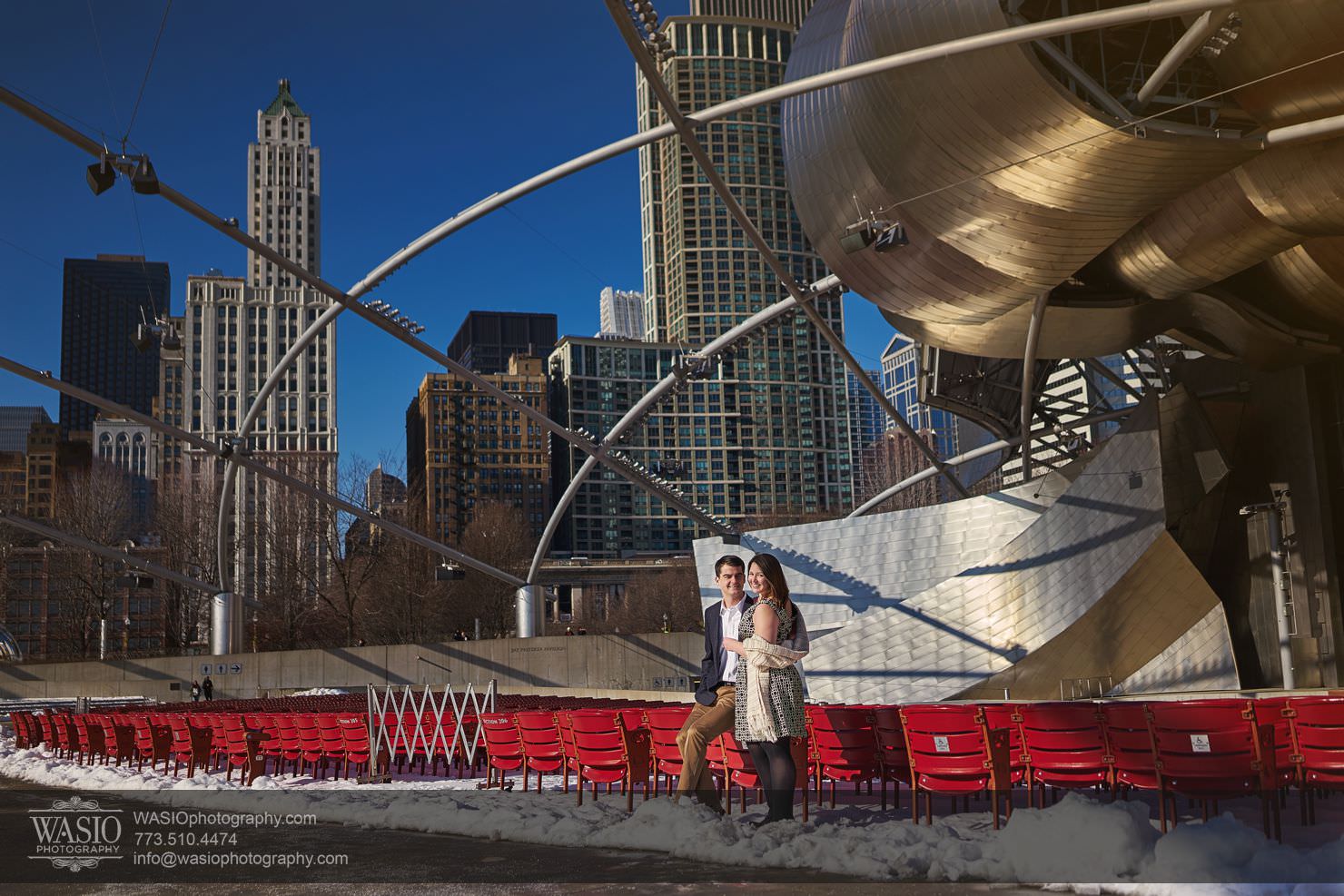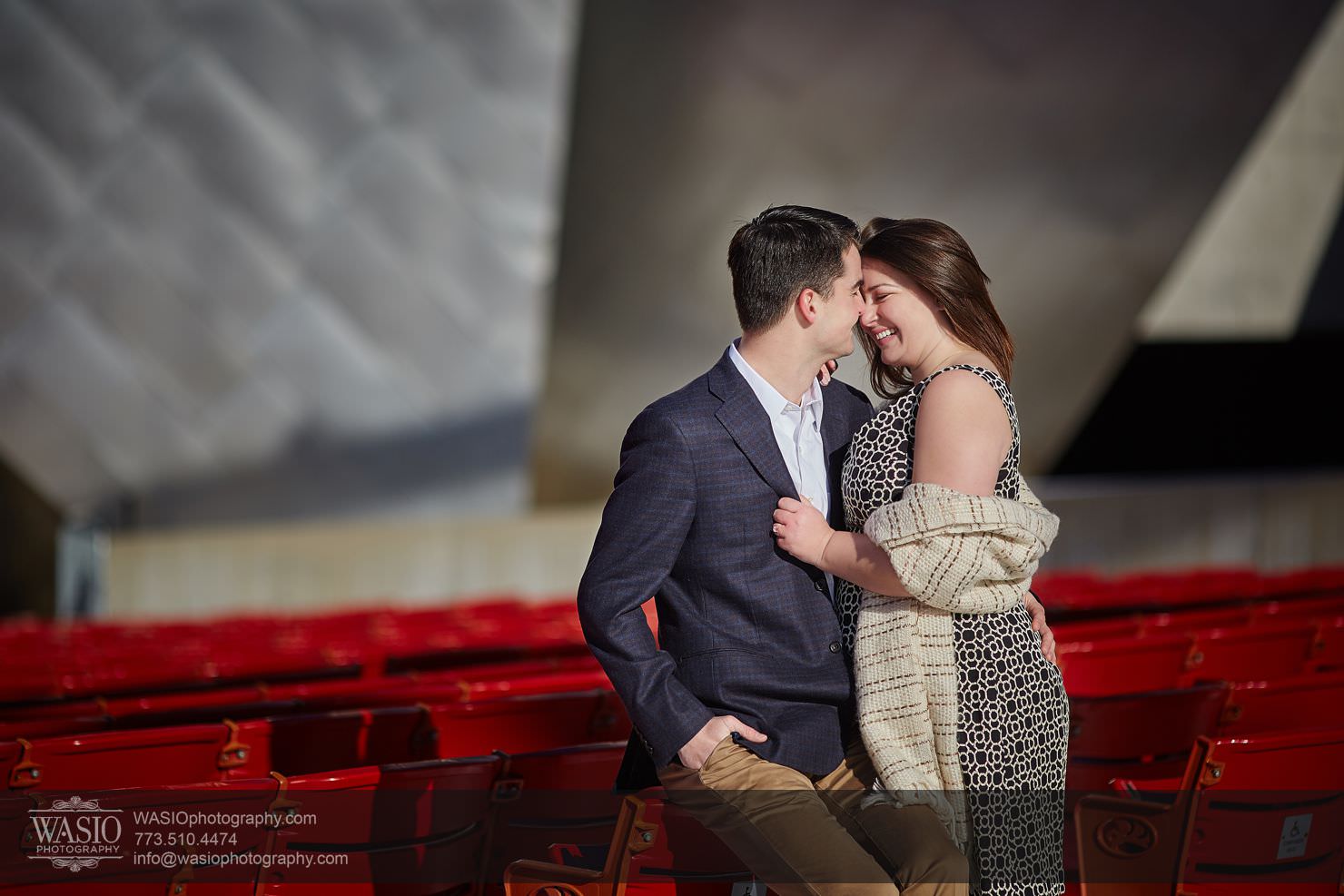 Currently both Erika and Justin are in graduate school up in Madison. They still love exploring different zoos. They hope to one day discover real baby watermelons! Huge kudos to Erika and Justin for currently attending school in Madison and simultaneously planning a wedding.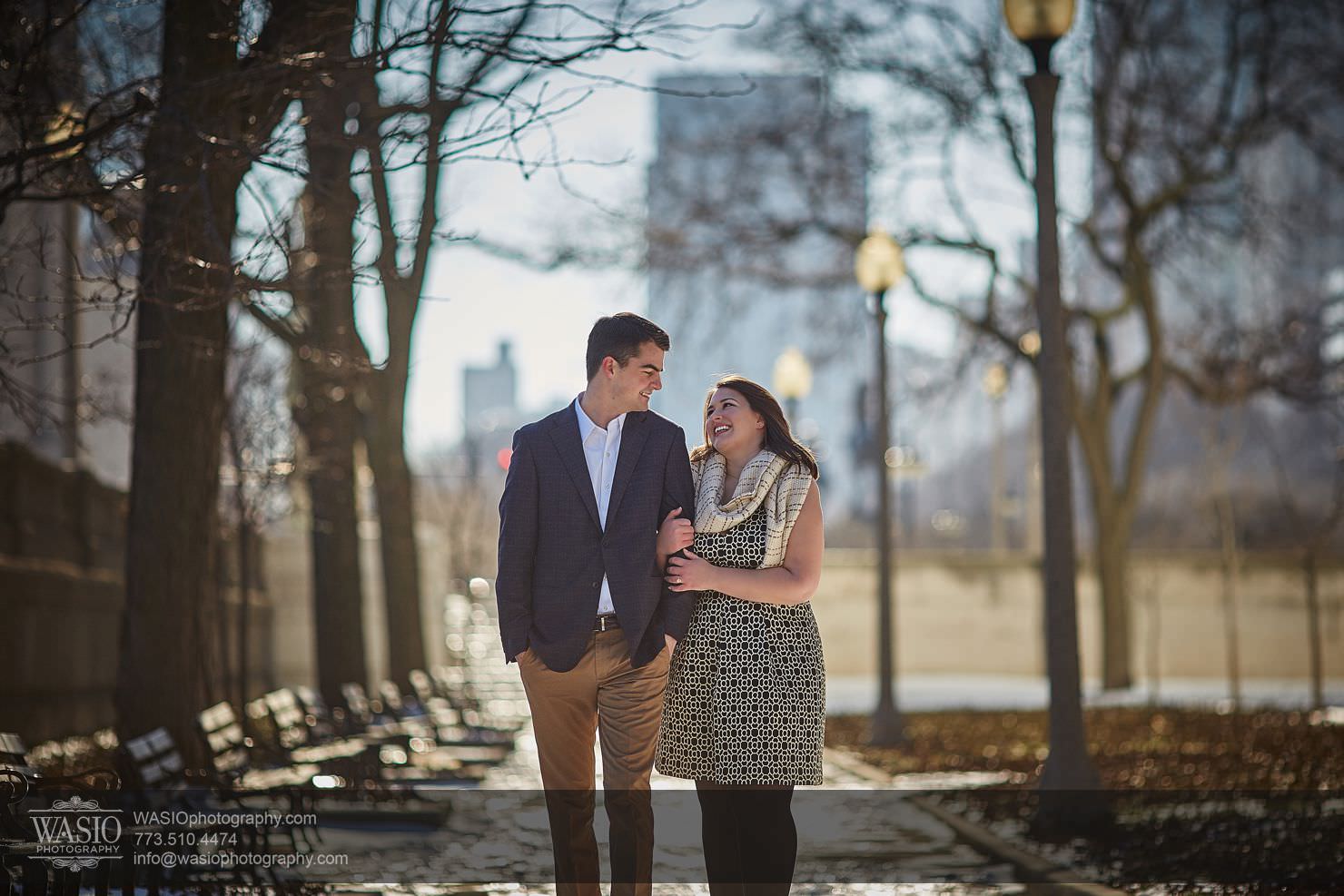 If you enjoyed Erika's and Justin's Chicago winter engagement session, please leave some comment love below. Also, if you or someone you know is looking for a Chicago engagement photographer to photograph the memorable engagement moments, we would love to hear from you. Contact us to check our availability and which engagement photography collection will be the best for you. Please drop us a line using our engagement photography contact form. This Chicago winter engagement session was photographed by Marcin and Magda.