Chicago Classic Engagement:
Kelly's and Steve's paths crossed by chance at a restaurant in Schaumburg called The Village Tavern. One of Kelly's girlfriends saw Steve and couldn't resist to introduce him to Kelly. Ever since the first night of their meeting, they have been pretty much inseparable. This just goes to prove how important it is to take chances in life. Steve proposed to Kelly at one of their favorite Mexican Restaurants. Because they are lovers of warm weather, laying on the beach, and soaking up the sun, they've decided to have the perfect destination wedding next year in Mexico Riviera Maya.
During the session we were in awe at how perfect they were in real life and in front of the camera. We had so much fun with them and gave them minimal guidance in posing because it was such a pleasure to just see them having fun and capturing the special interactions between them. For their engagement session we targeted to stay around the Riverwalk area to get some nice dramatic views of city skyline. Check out their classic Chicago engagement photographs below and leave a comment to congratulate Kelly and Steve on their engagement.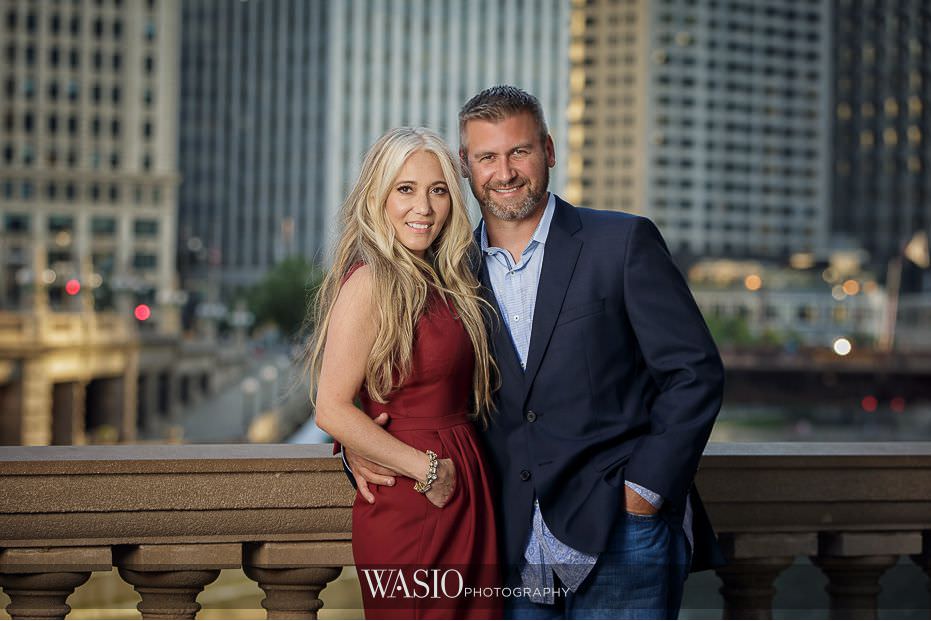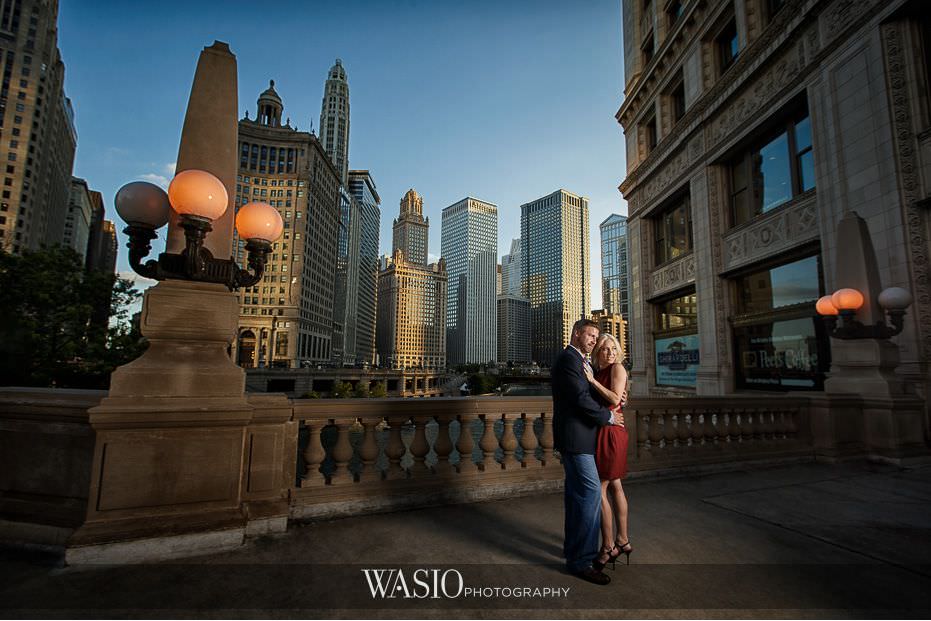 The spinning photograph on the right side just happened on its own. We were setting up for the next location and saw them being cute together. They claim they aren't dancers but they mastered the perfect twirl.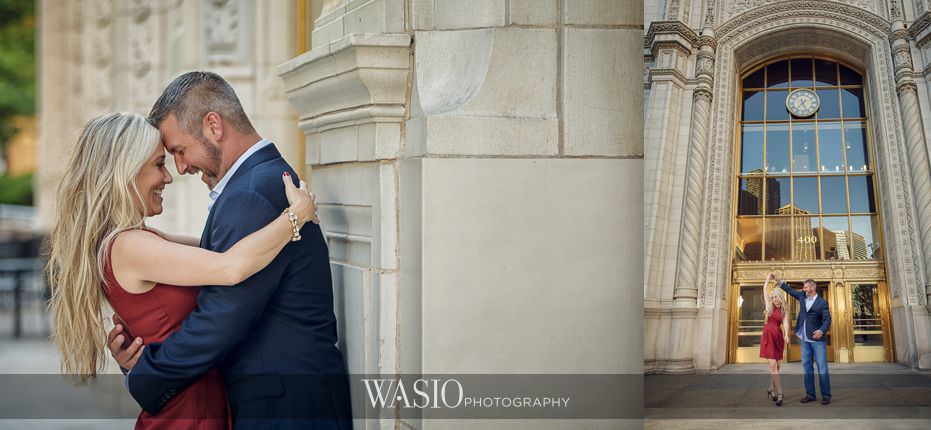 Having an engagement session during the week on a summer evening minimizes the amount of foot traffic you'll encounter. Like the photo below by the Wrigley building.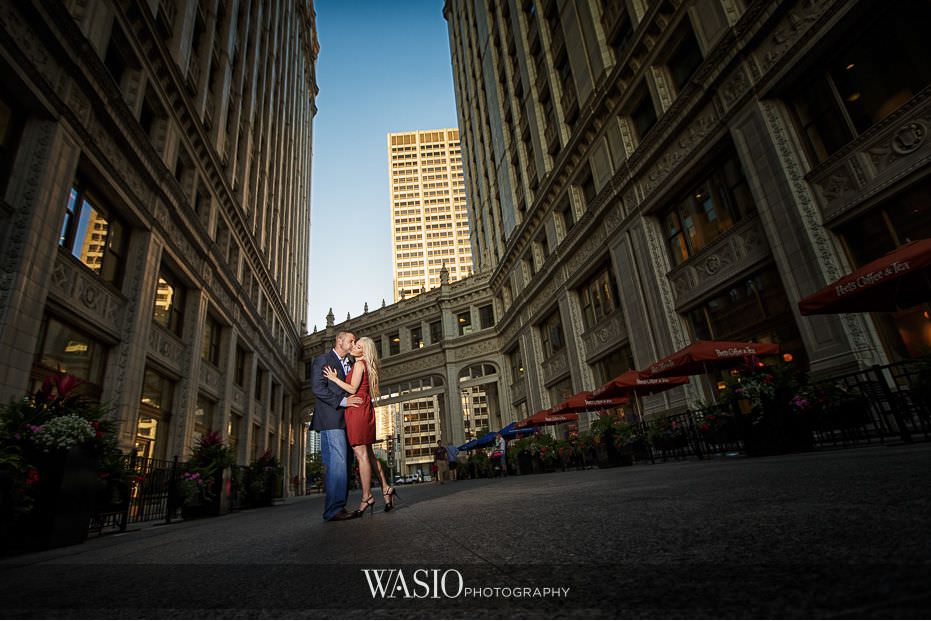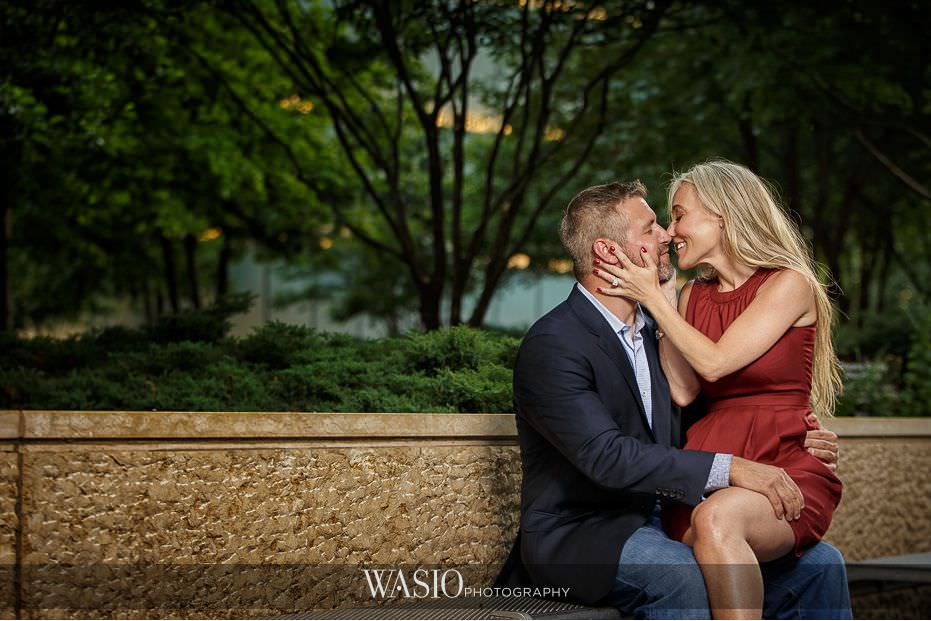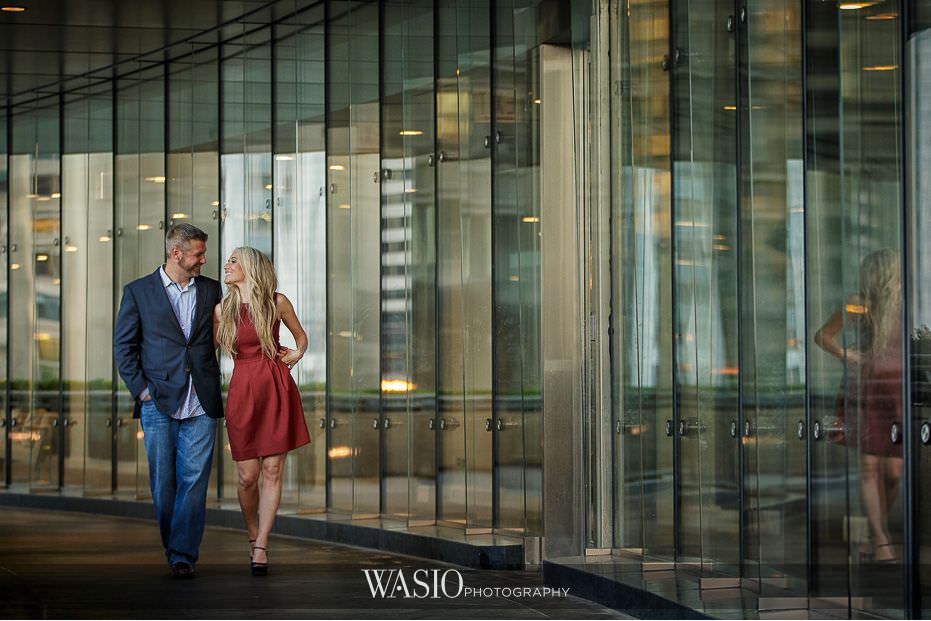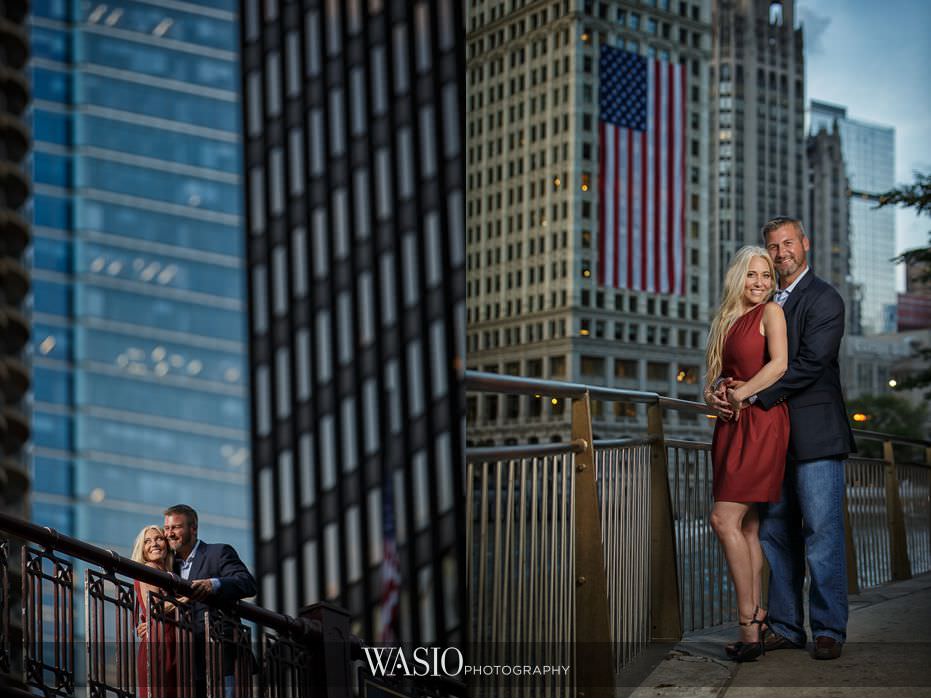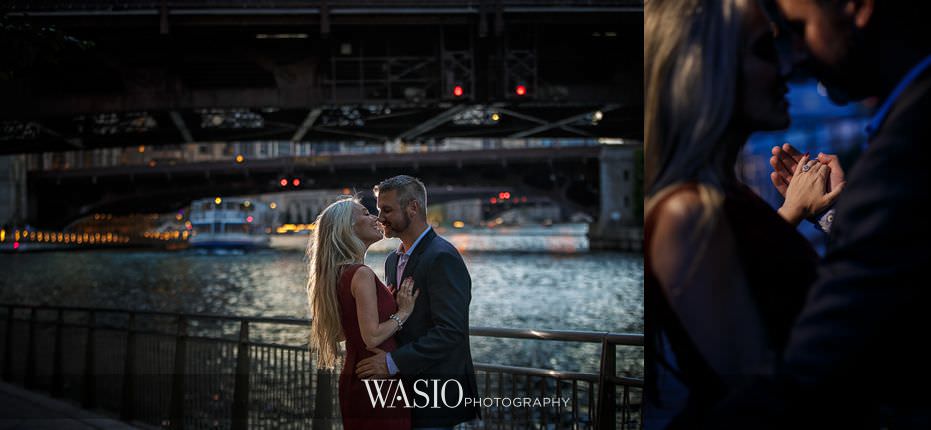 We hope you enjoyed Kelly's and Steven's Chicago classic engagement photography session. This session was photographed by top engagement photographer, Yaneck. If you or anyone you know is looking for an engagement or wedding photographer, please contact us here.