Field Museum Engagement
As I've mentioned in the past, I am super obsessed with high school sweethearts. Guess what? Regan and Rameil are high school sweethearts and they just celebrated their 15th anniversary together this past May!
Their engagement took place during a weekend trip to Milwaukee. Milwaukee holds a lot of meaning for them because that's where Regan went for her first year of college and Rameil would drive down from Chicago to see her all the time. That's the place they began their first few months of dating and they made the longer distance work in their relationship. The day Rameil proposed to Regan, he got her by complete surprise. Being together for so many years, it's hard to keep secrets from each other, so when Rameil got down on one knee, Regan was in complete awe.
P.S. please tell me that you are as obsessed as we were with their outfit decisions for their engagement session :)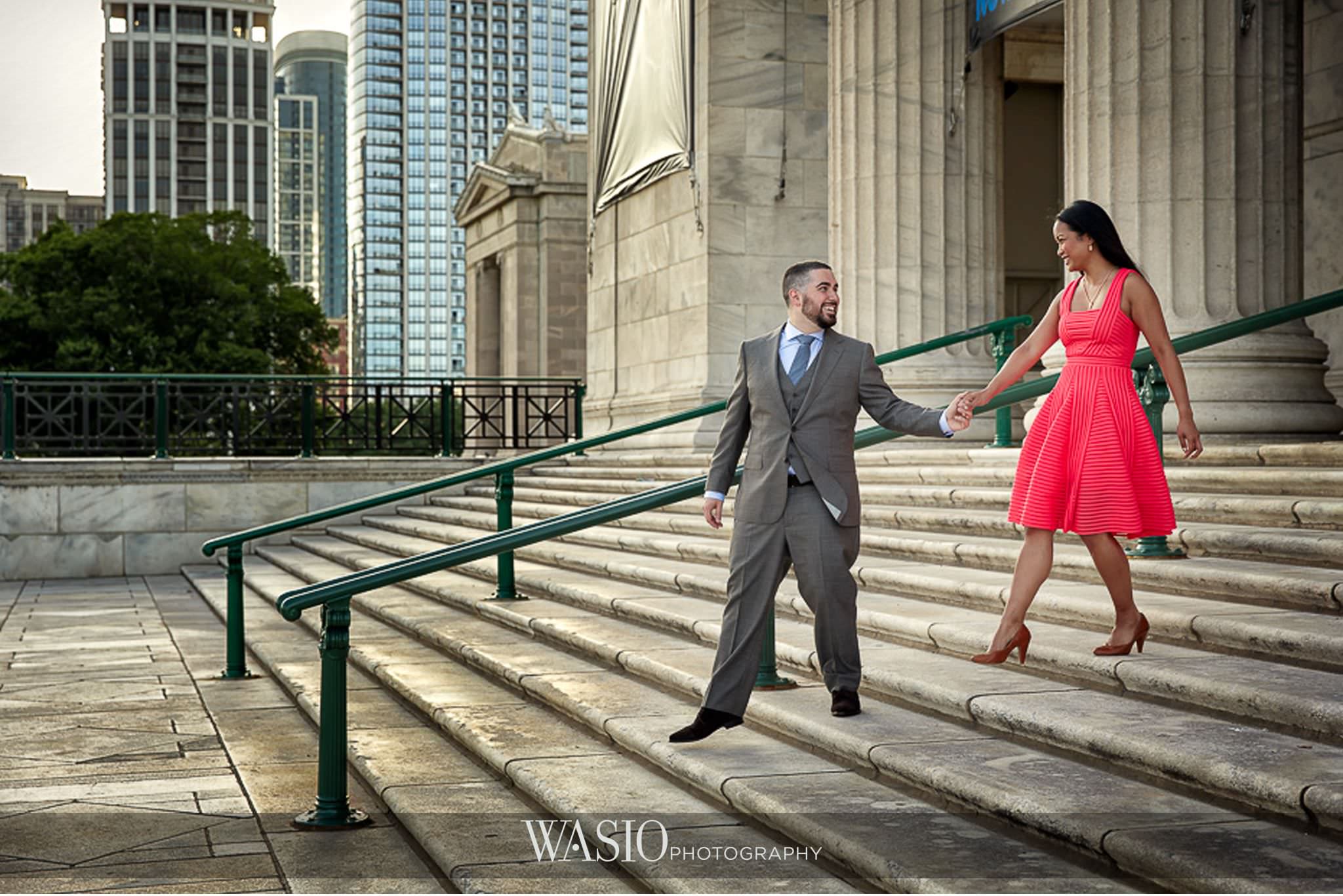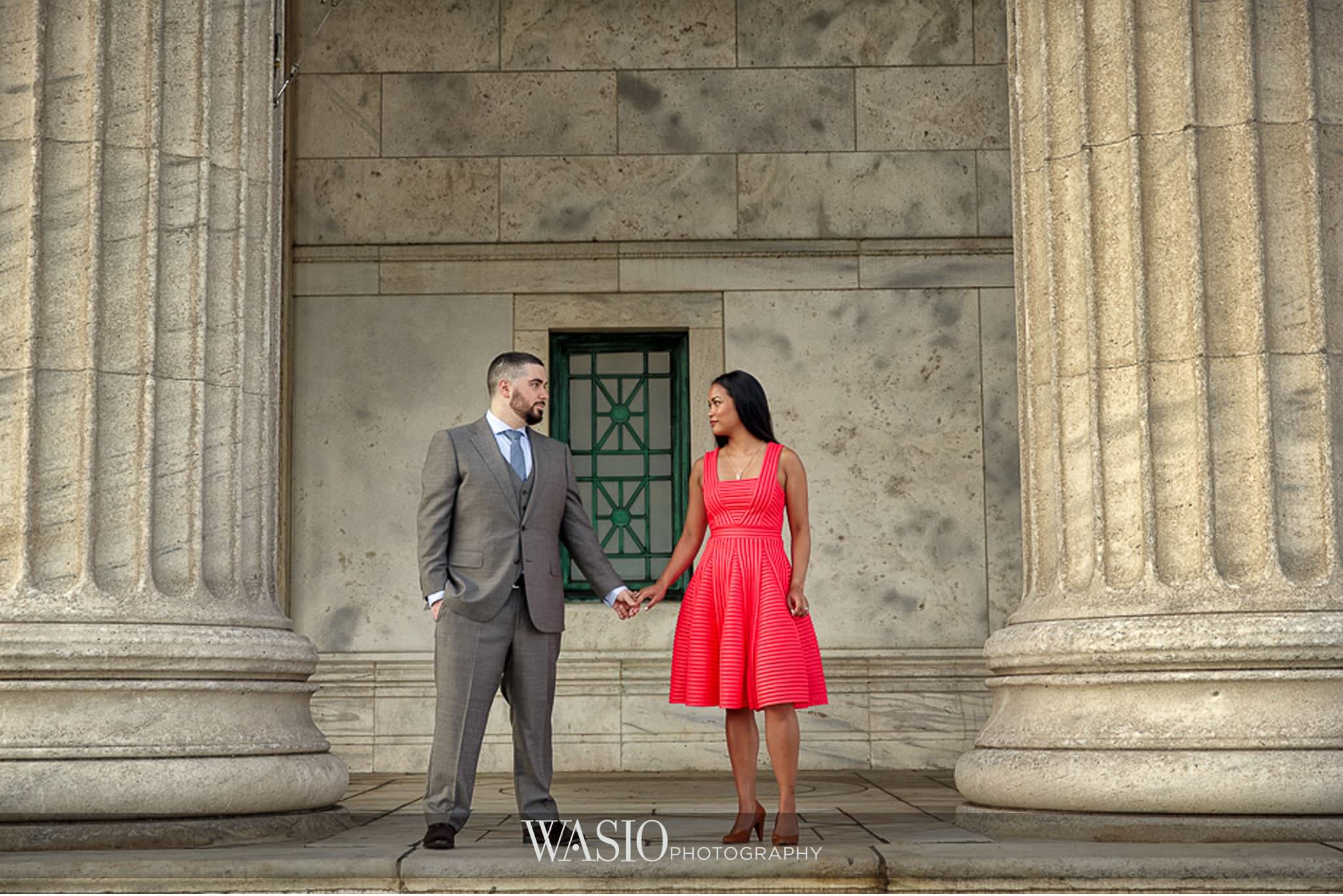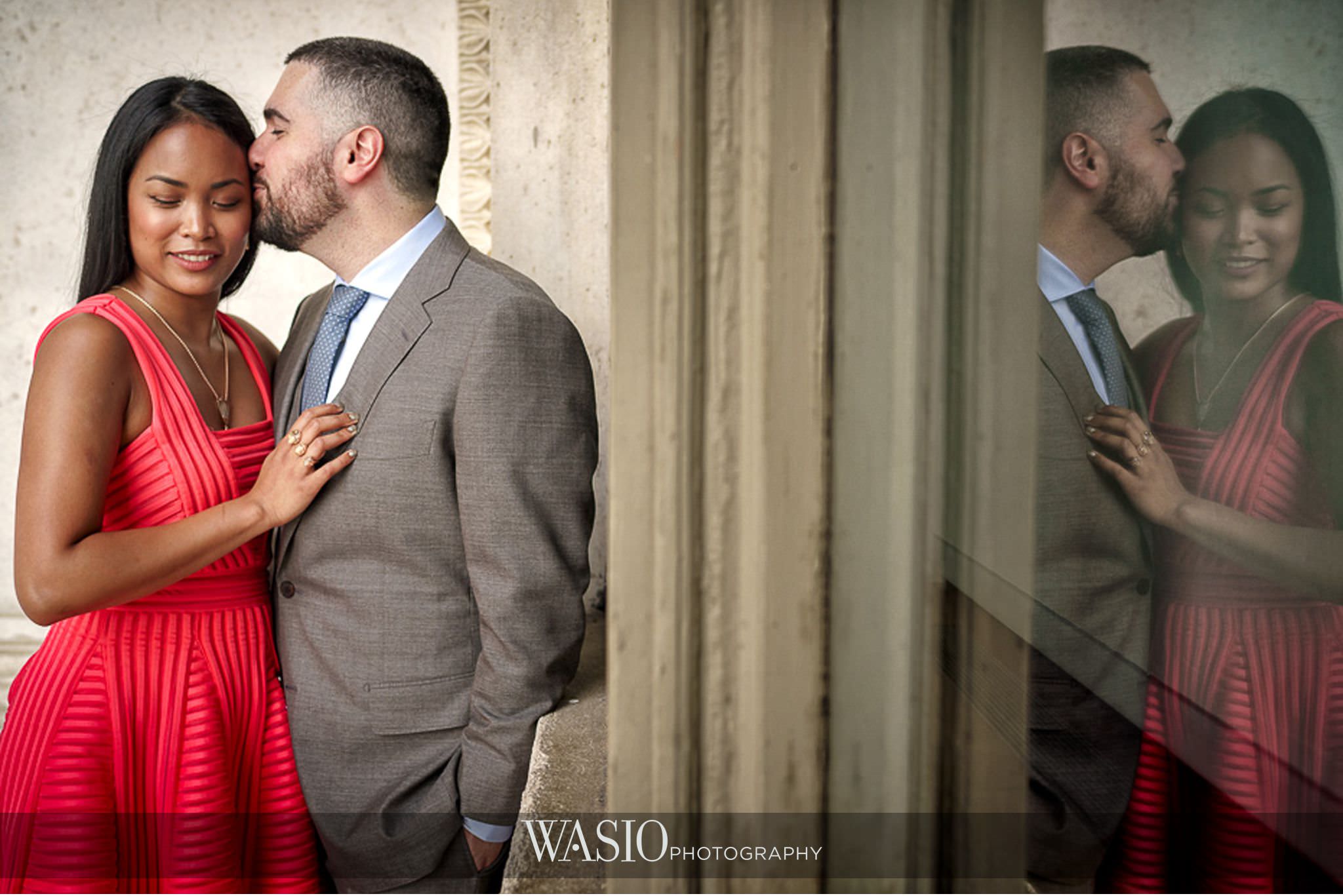 Their ceremony will take place at Holy Family Church and the reception will be at the historic landmark, Blackstone Hotel. They are so excited for all of their friends and family to come together and celebrate one of the most important days of their lives together. However, the moment they are both most excited for is the actual wedding ceremony, when they get to lock eyes and see each other for the first time while walking down the aisle.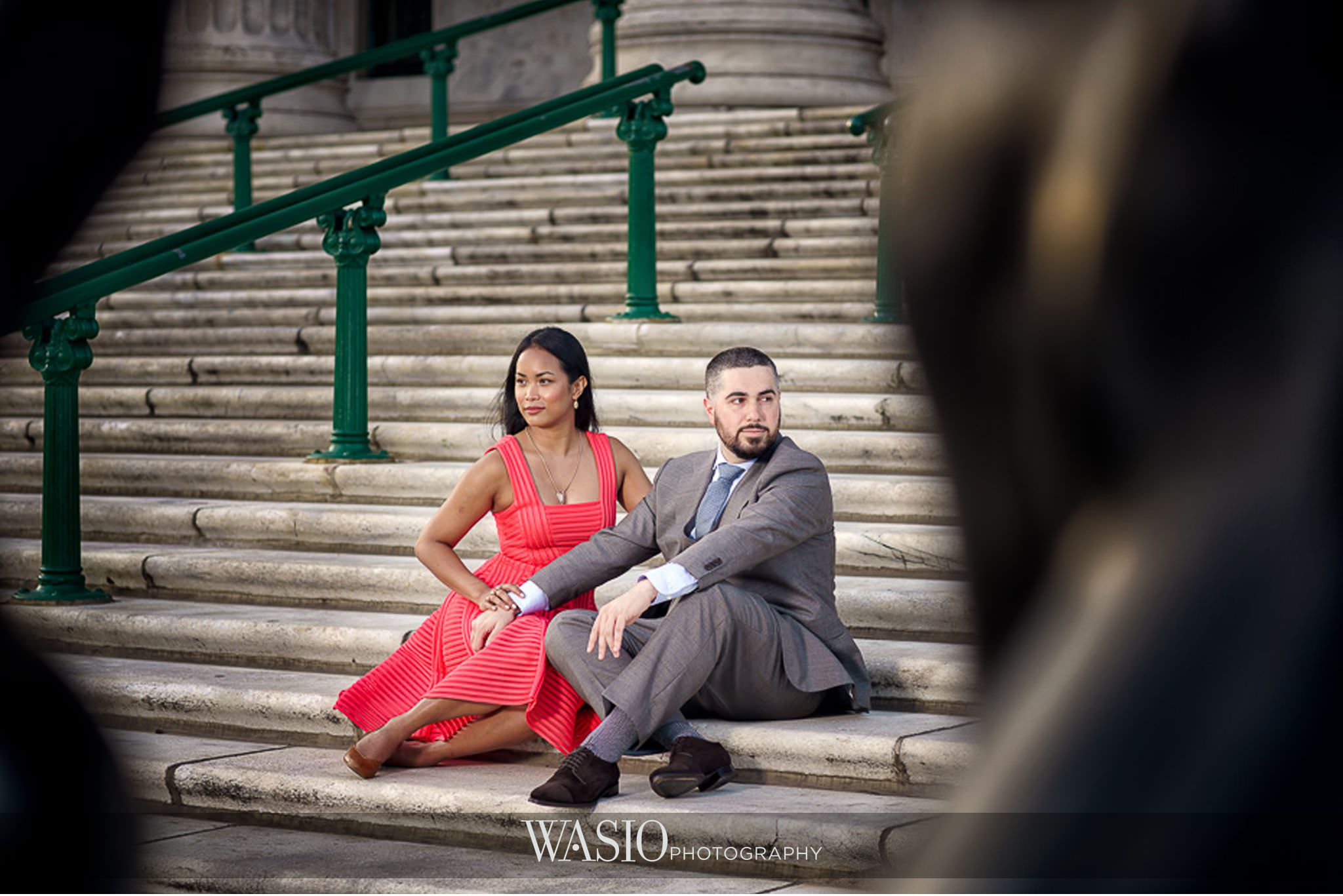 They've grown a passion for going to concerts and festivals together; also picnicking at the Chicago Summer Dance or at Pritzker. They also love traveling, experiencing and exploring new places that they've both never been too.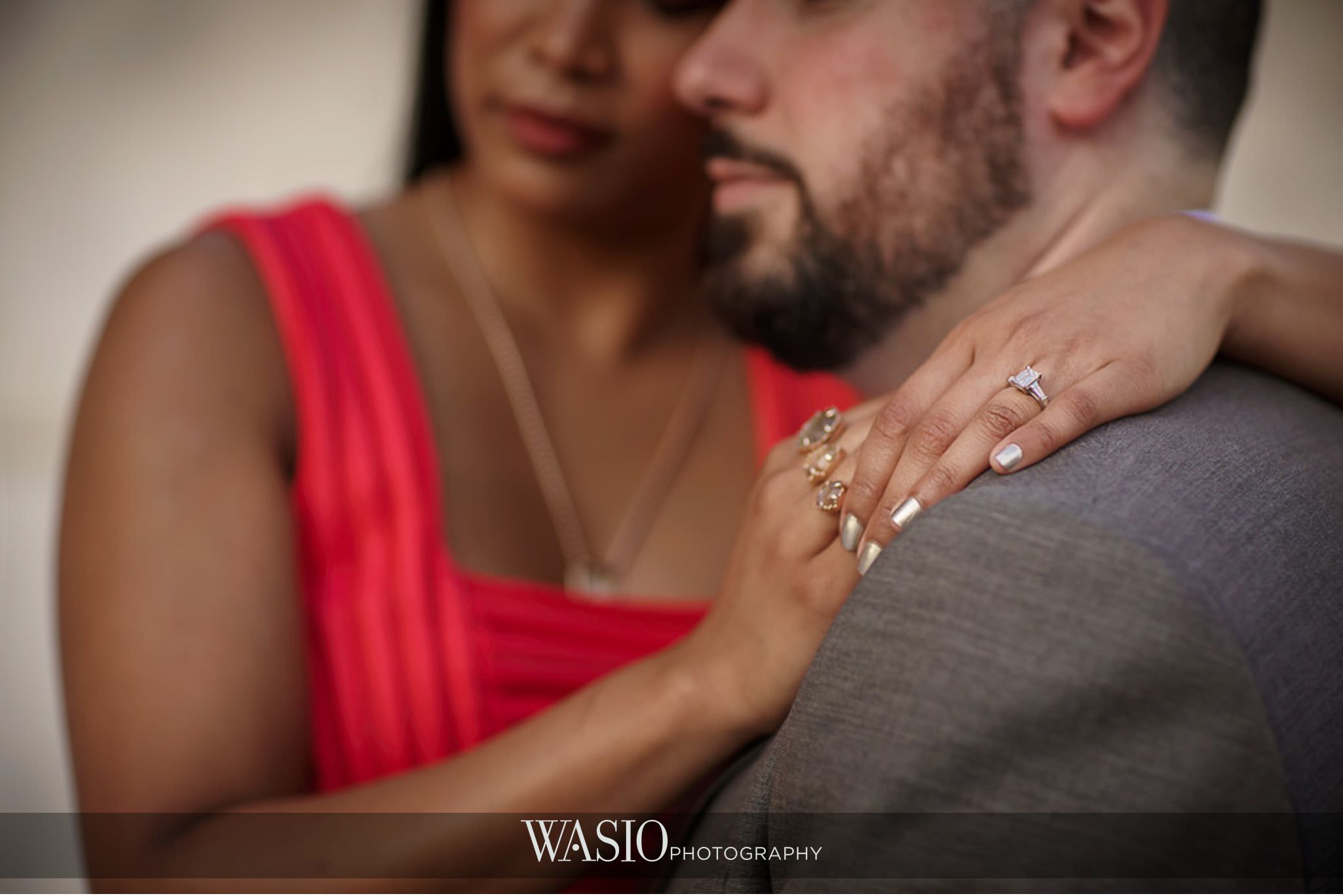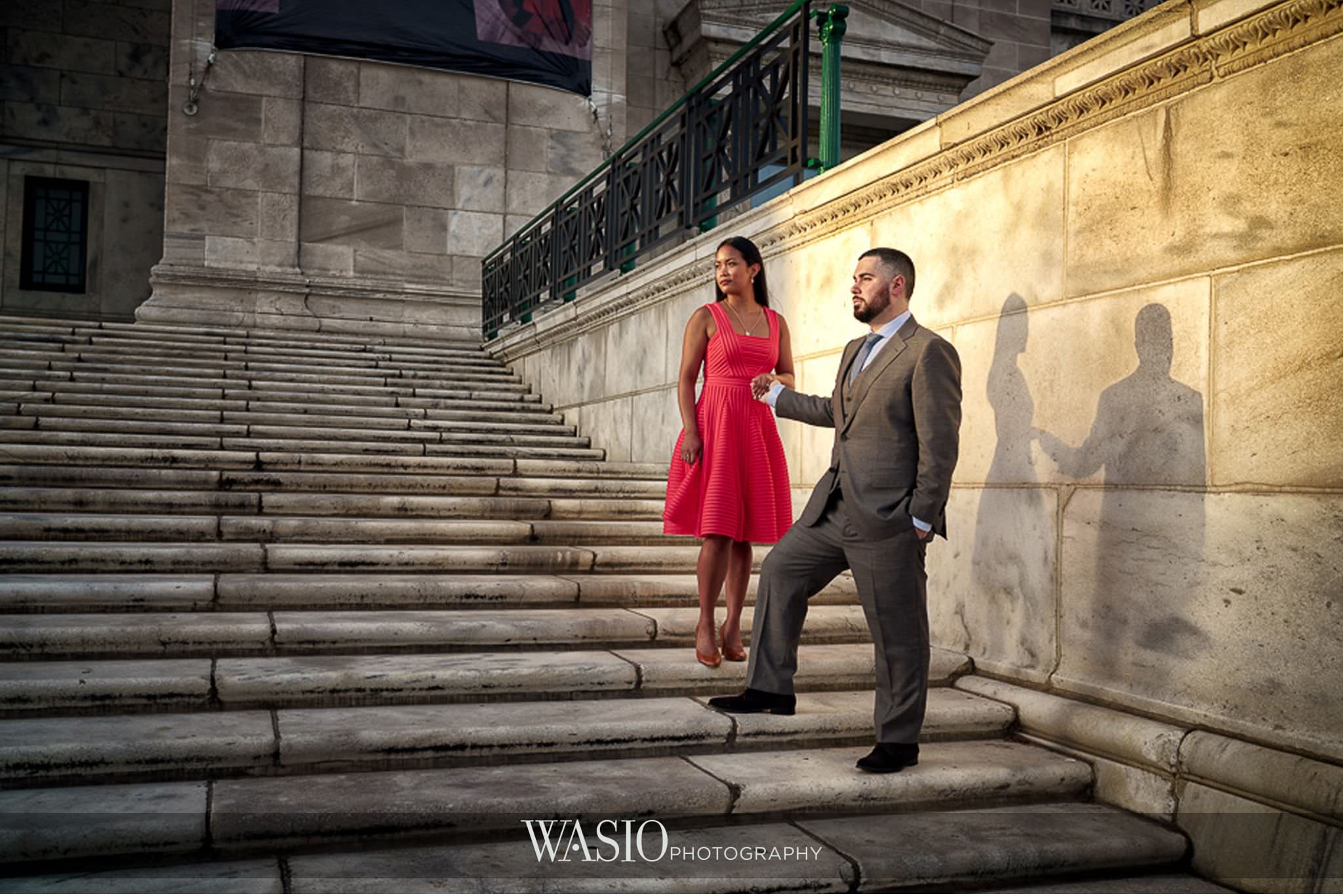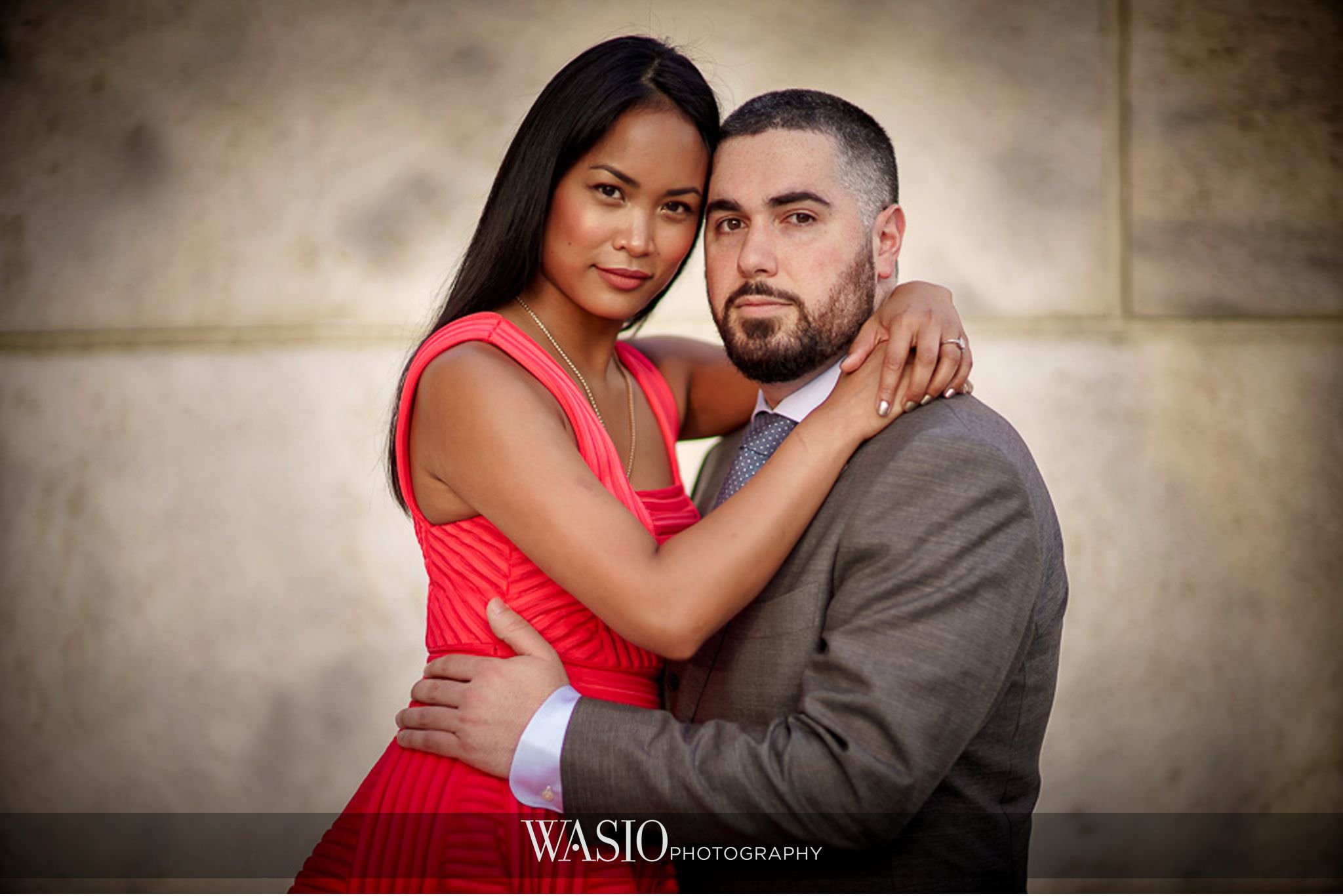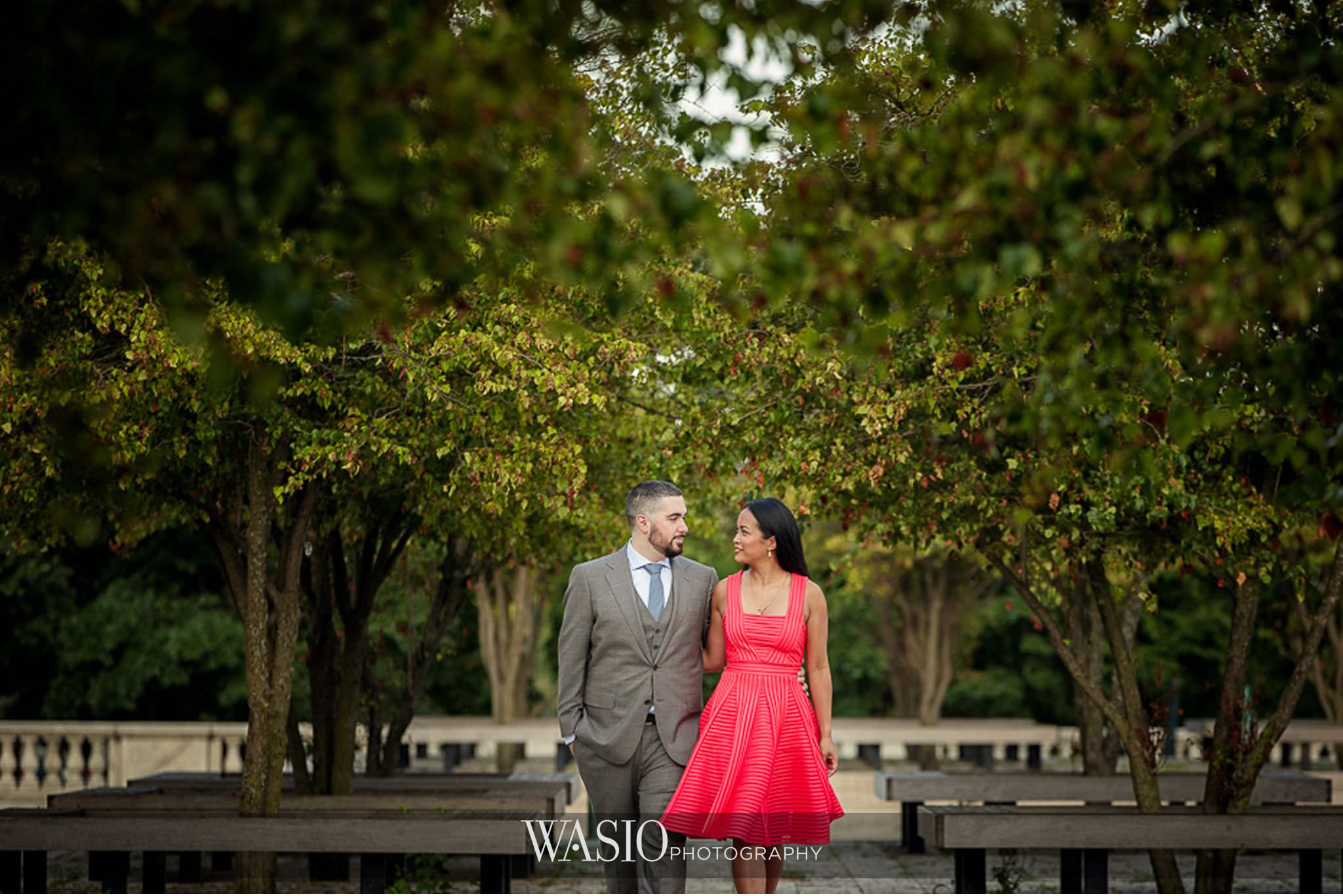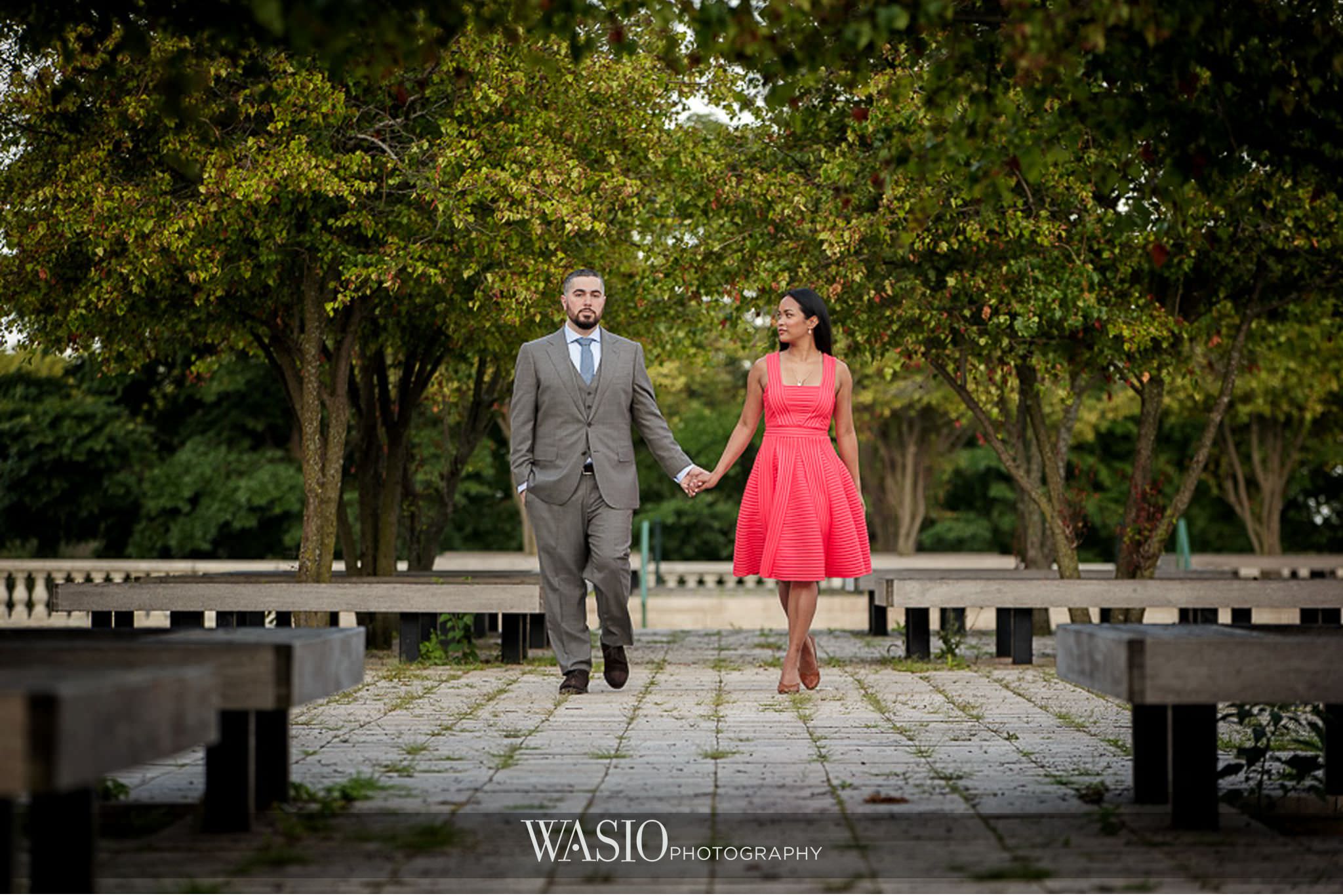 Briggs the name of their bullmastiff and they love him with all of their hearts! He was named after a Chicago Bears player because they are die hard Chicago Bears fans (whether the team wins or loses).
We hope you enjoyed Regan's and Rameil's Field Museum engagement session photographed by award winning engagement and wedding photographers, Yaneck and Sasha. If you or anyone you know is getting engaged or married, please contact us here.