Chicago Greek Wedding
As the leaves have already begun to change their colors, we've even had a sprinkle of snow, one special engagement session comes to mind. We photographed Christina's and Chronis's engagement photos last year and this year we get to share their wedding photos with you!
Big Greek Families
Christina and Chronis or both part of beautiful and big families! Both of their mornings getting ready were filled with laughter, talking, and lots of celebrating with full houses of family. We adore that they both have such big and warm families that got to be part of the whole wedding process.
Chronis gave his groomsmen custom engraved boxes with some goodies inside. His groomsmen repaid him with their gratitude by making sure we got some awesome photos of Chronis flying in the air.
Christina had all of her details laid out and ready to be photographed. She had her gorgeous dress hanging on a custom hanger. She had stunning vibrant fresh floral bouquets for her and her bridesmaids.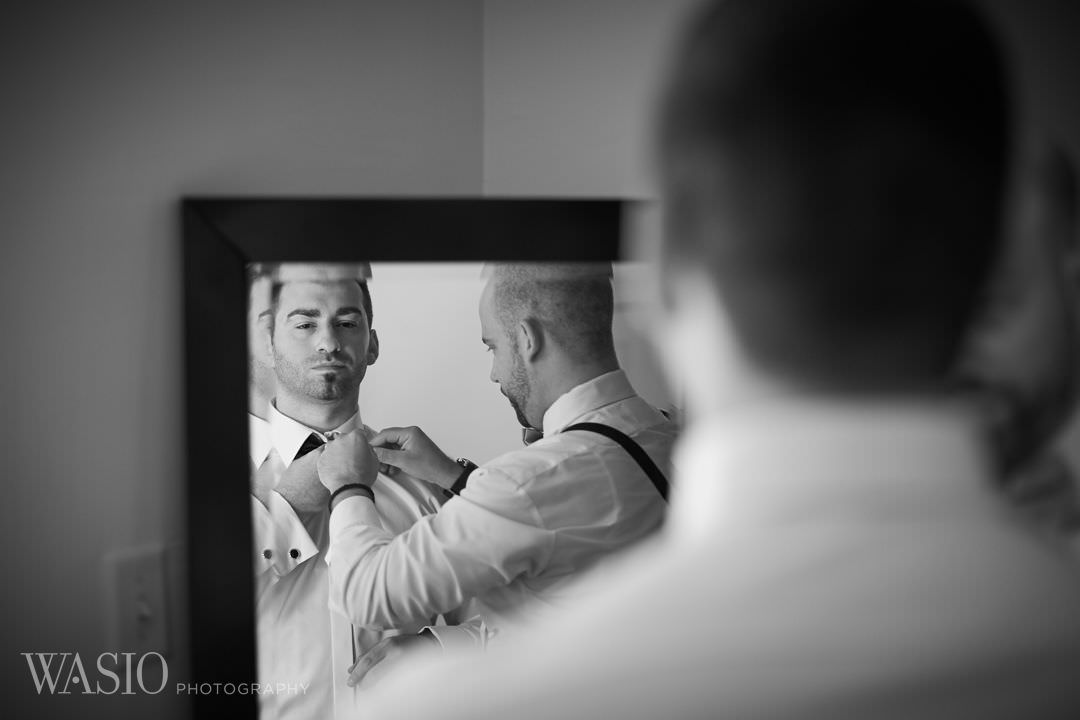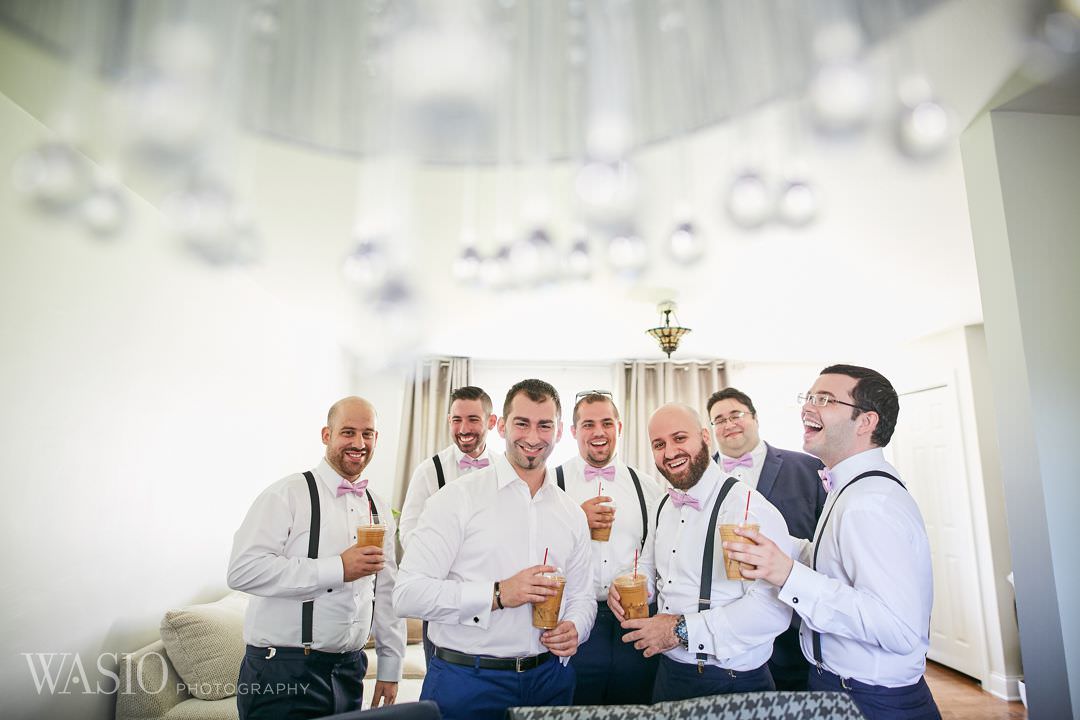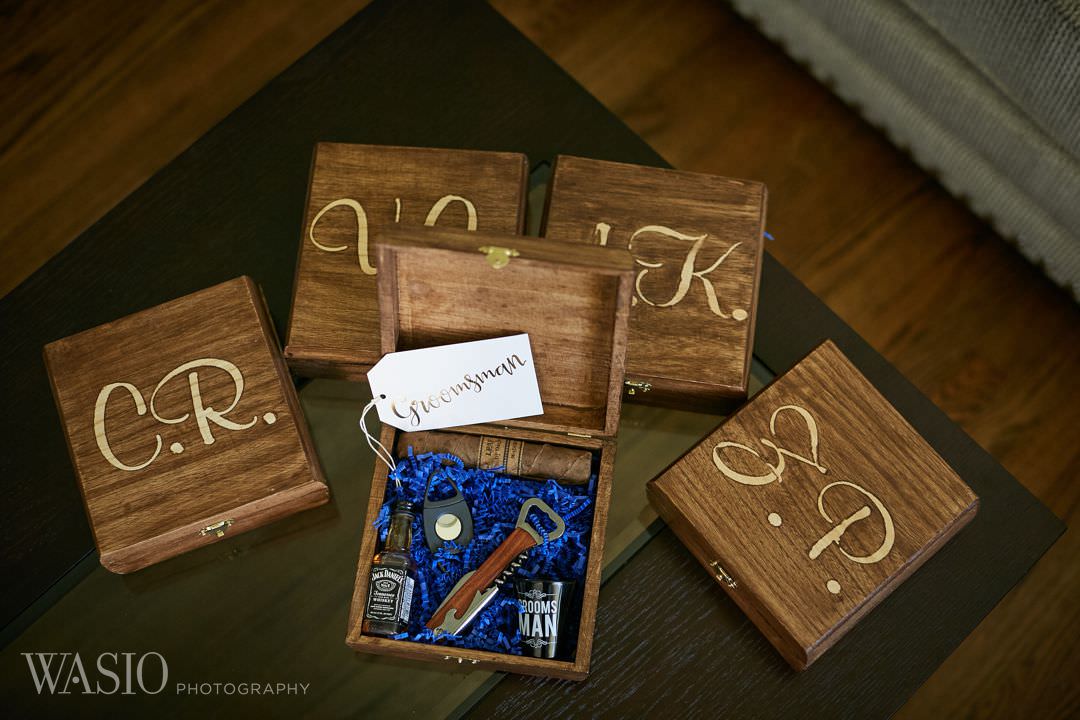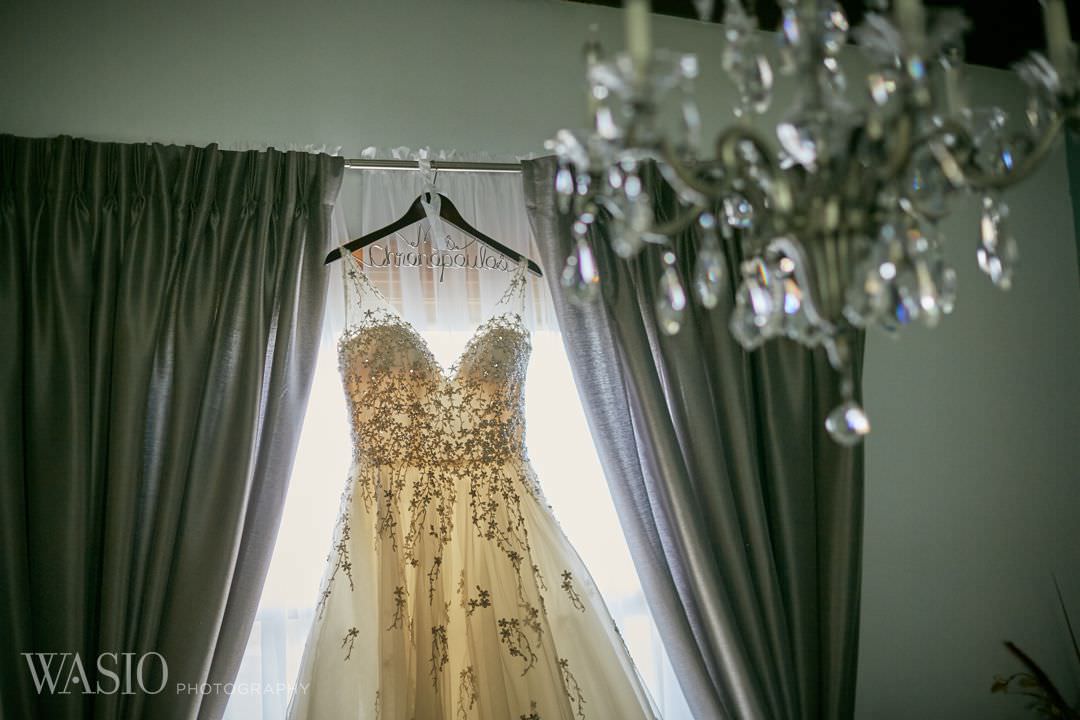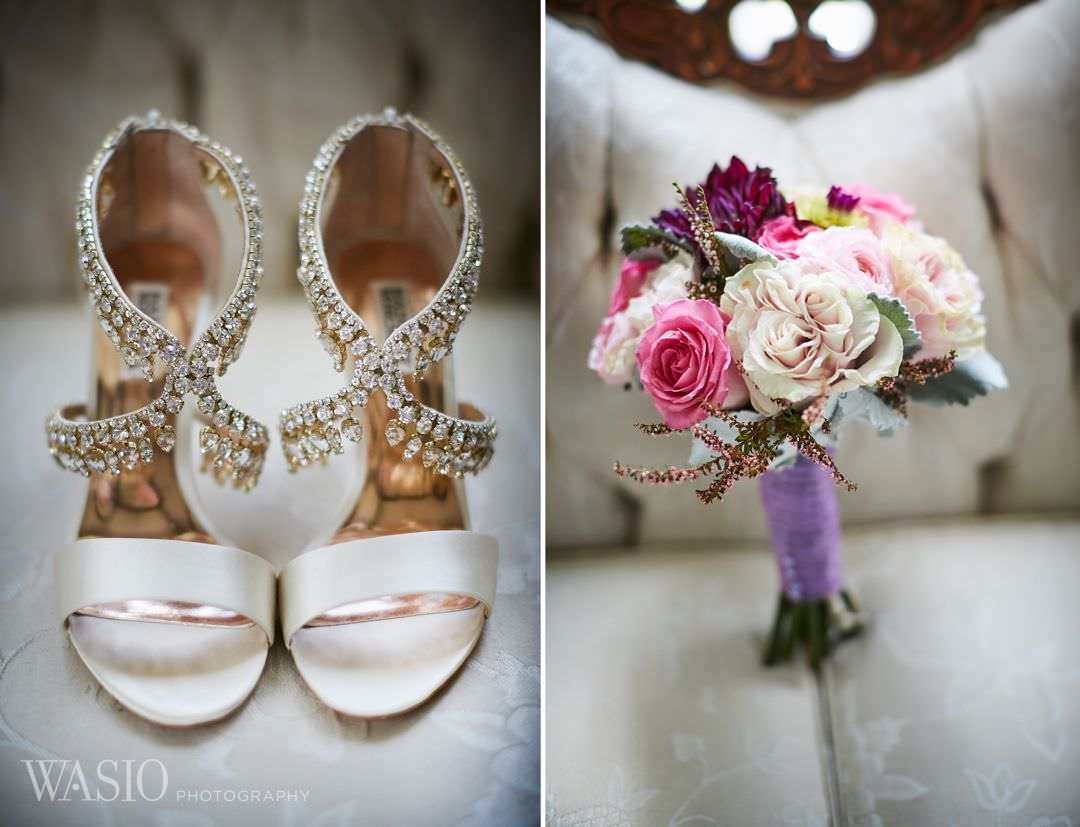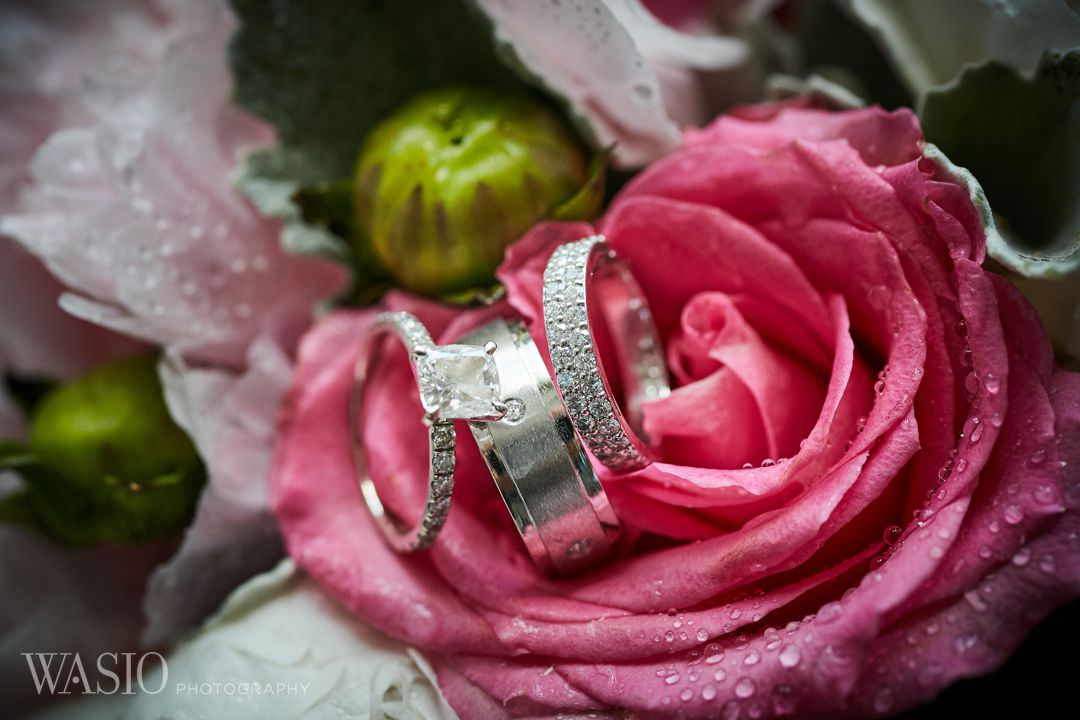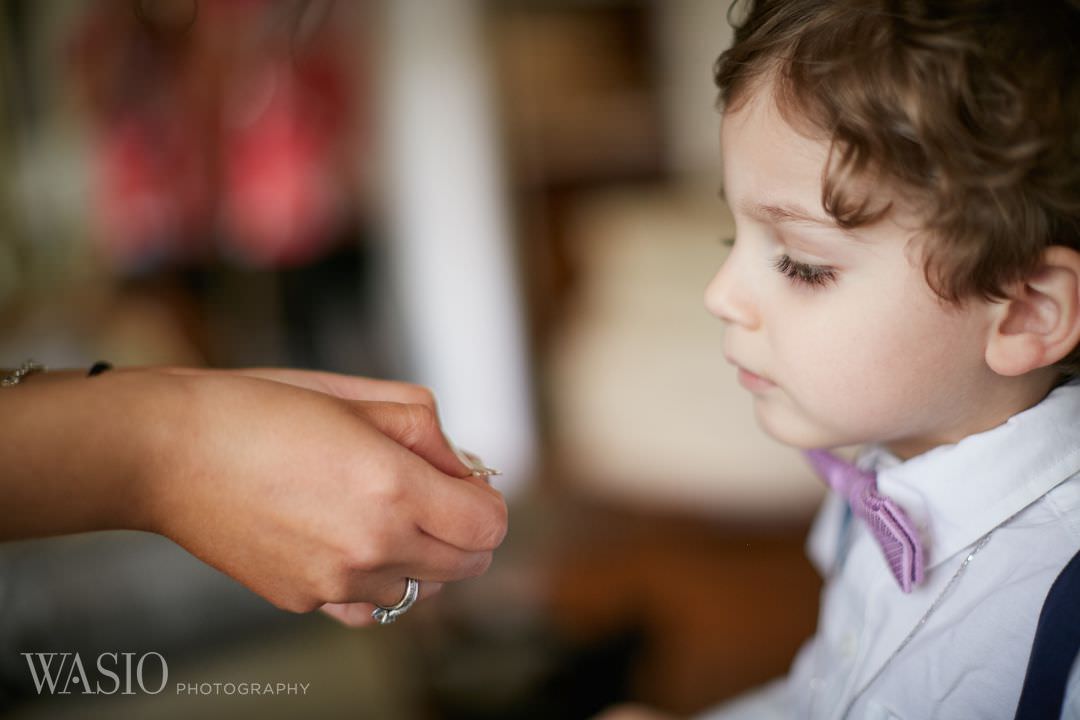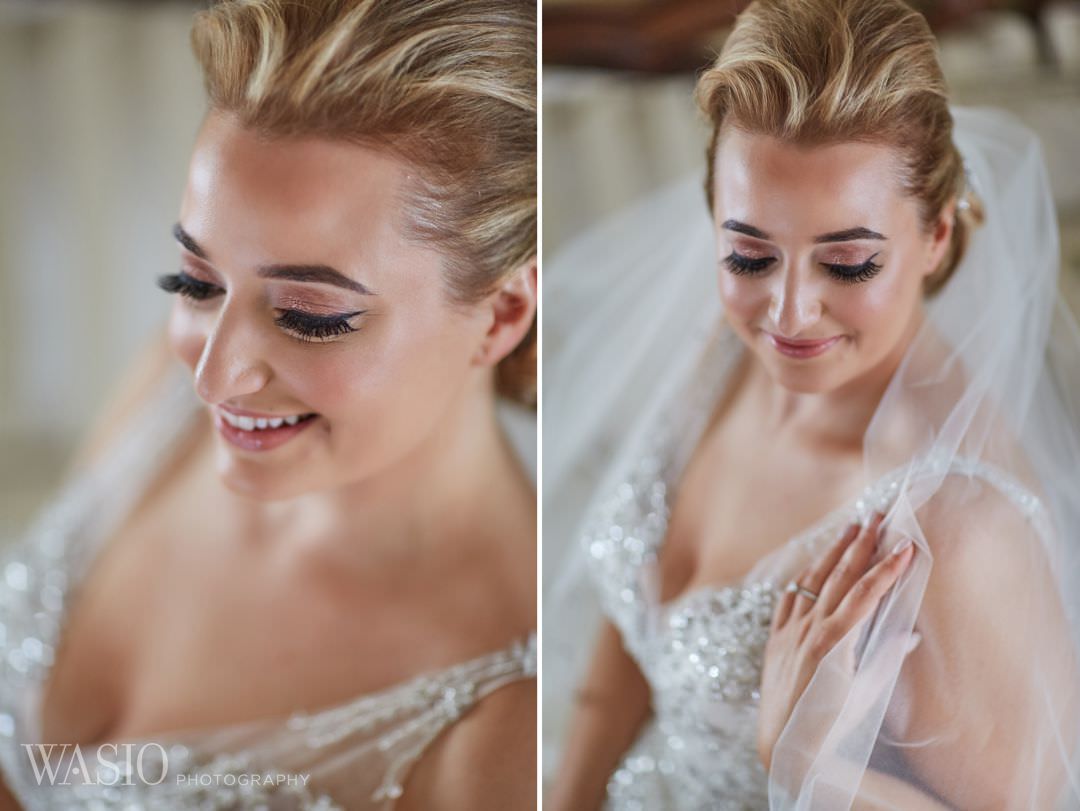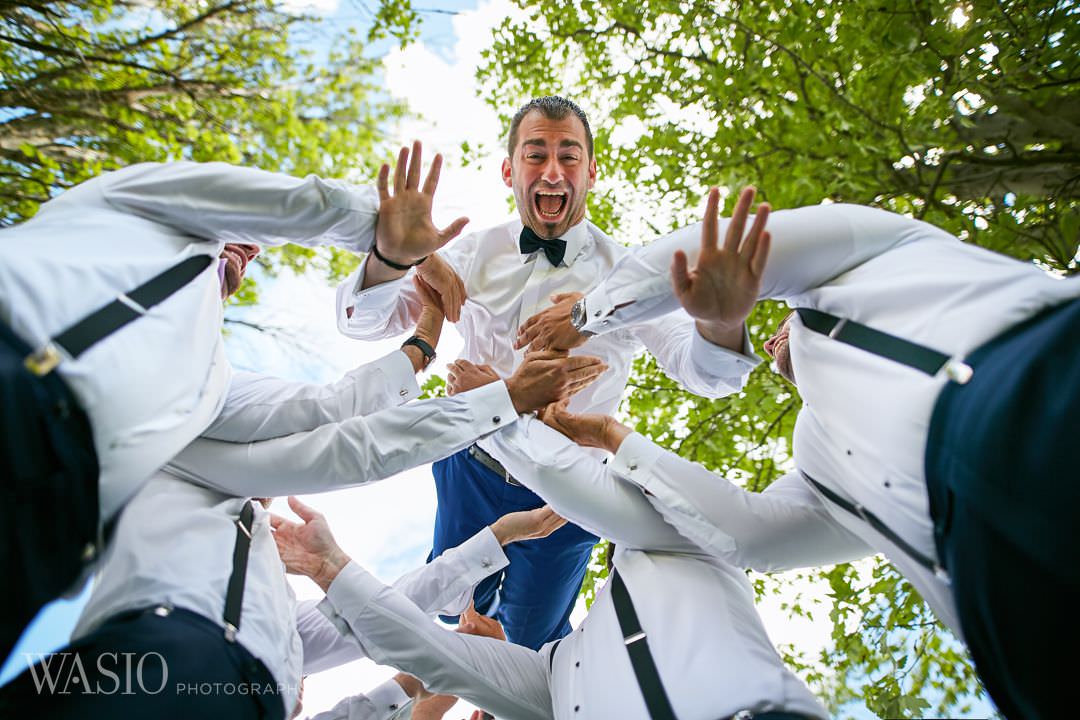 Christina and Chronis had a traditional full Greek Mass. The church was a full house! Since both Christina and Chronis come from such big families, it was extra emotional that day. Though we do have to say, the priest that was marrying them had an awesome sense of humor. This definitely eased up the more emotional moments. We've noticed so far that the Greek weddings we have photographed, the priests have always been very understanding with photographers and we greatly appreciate that.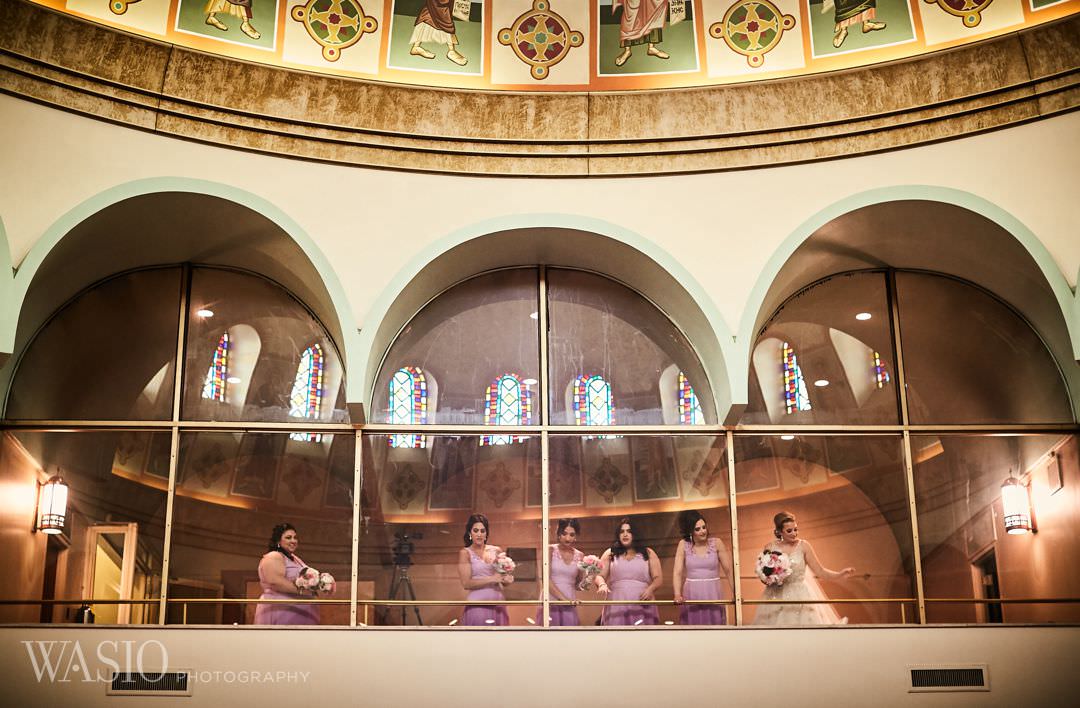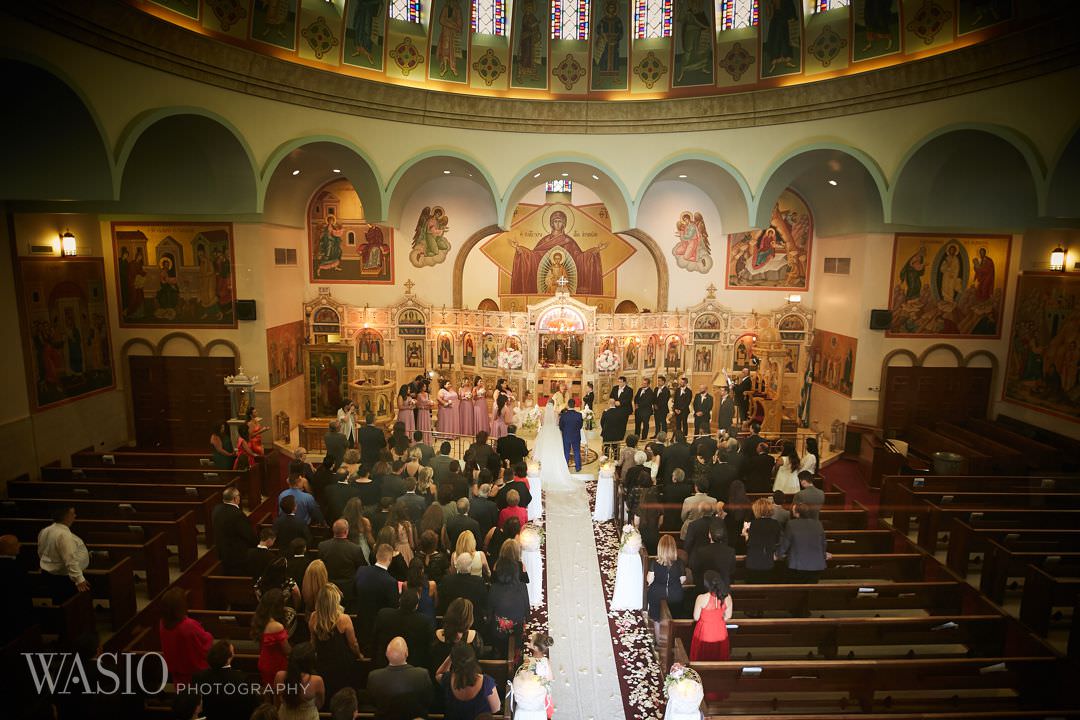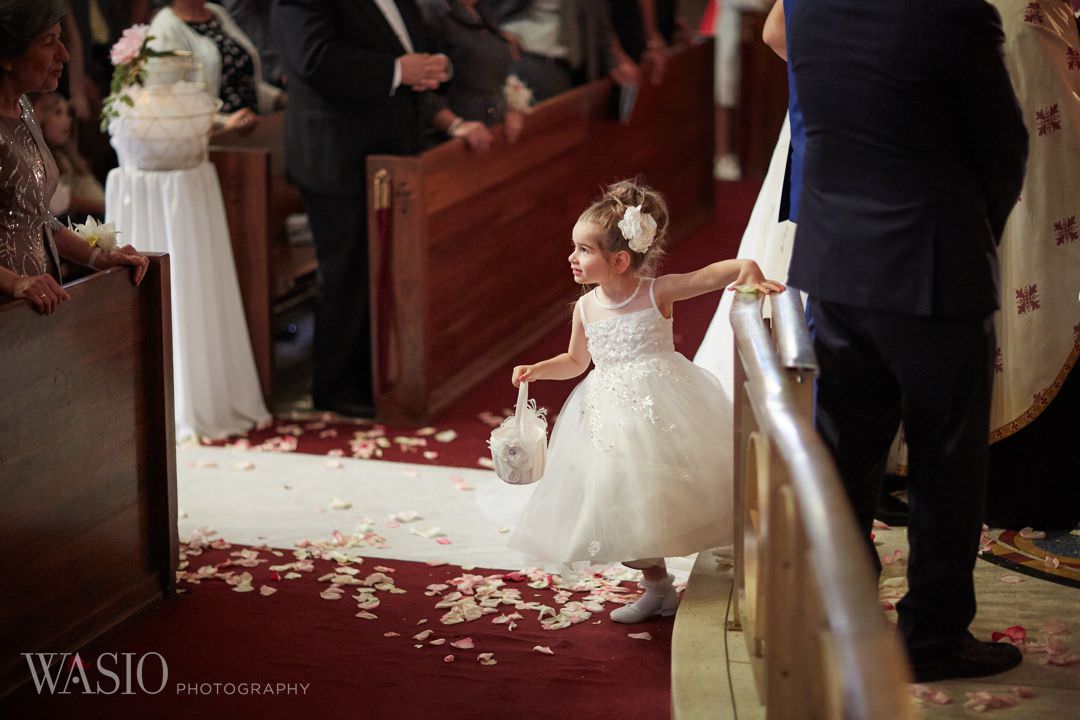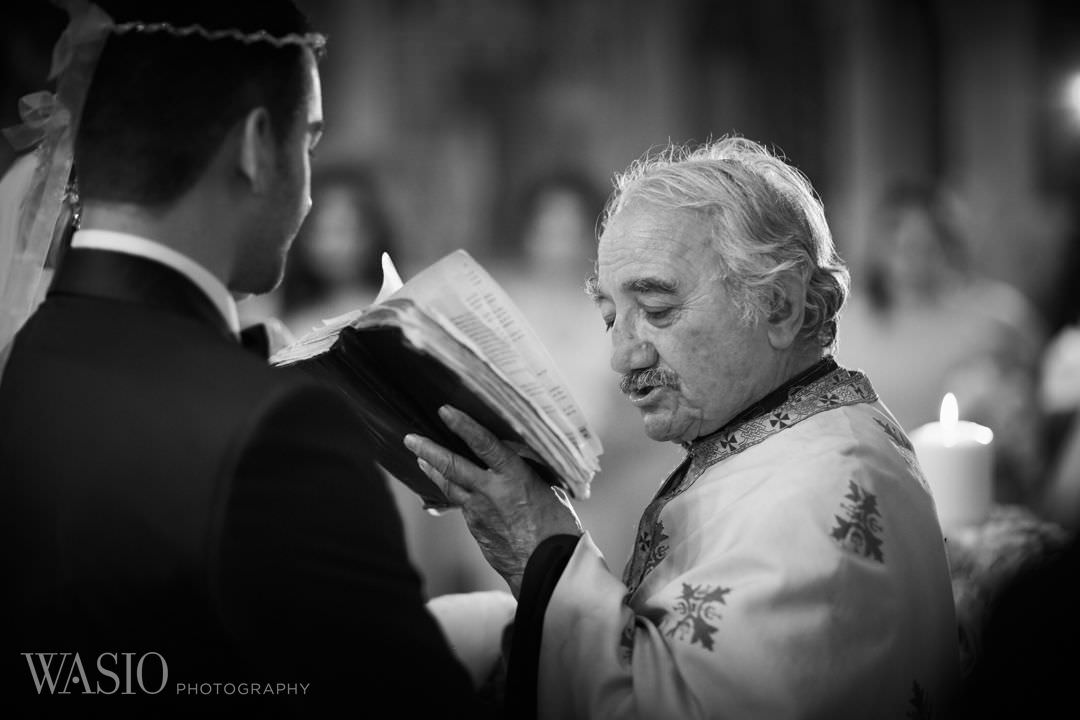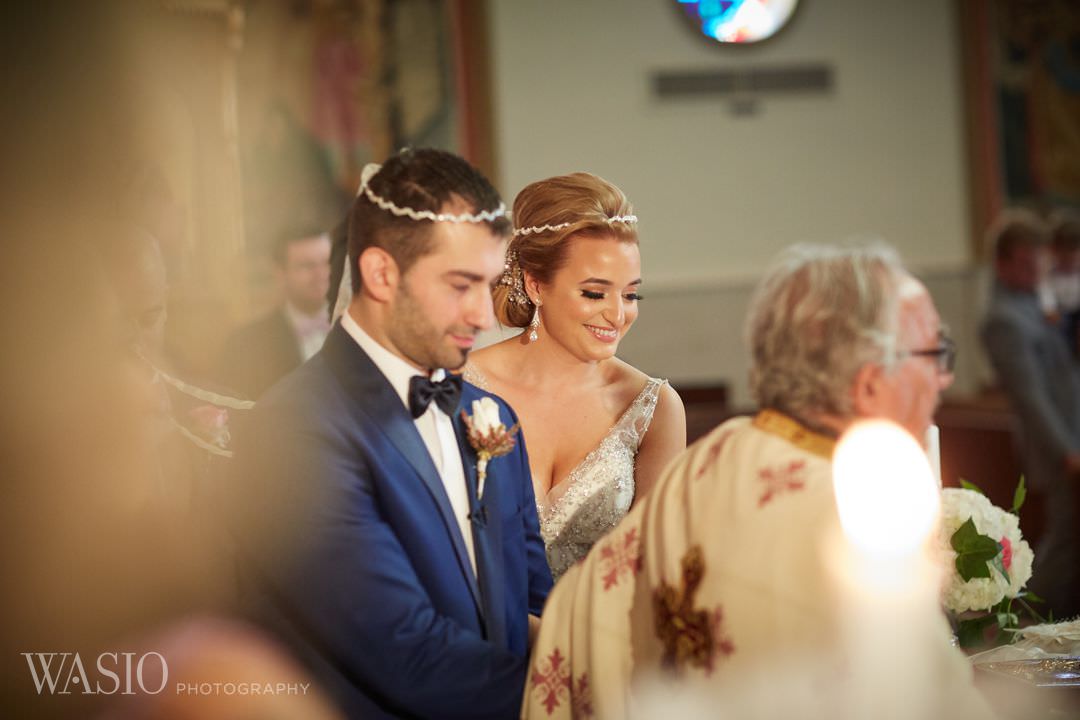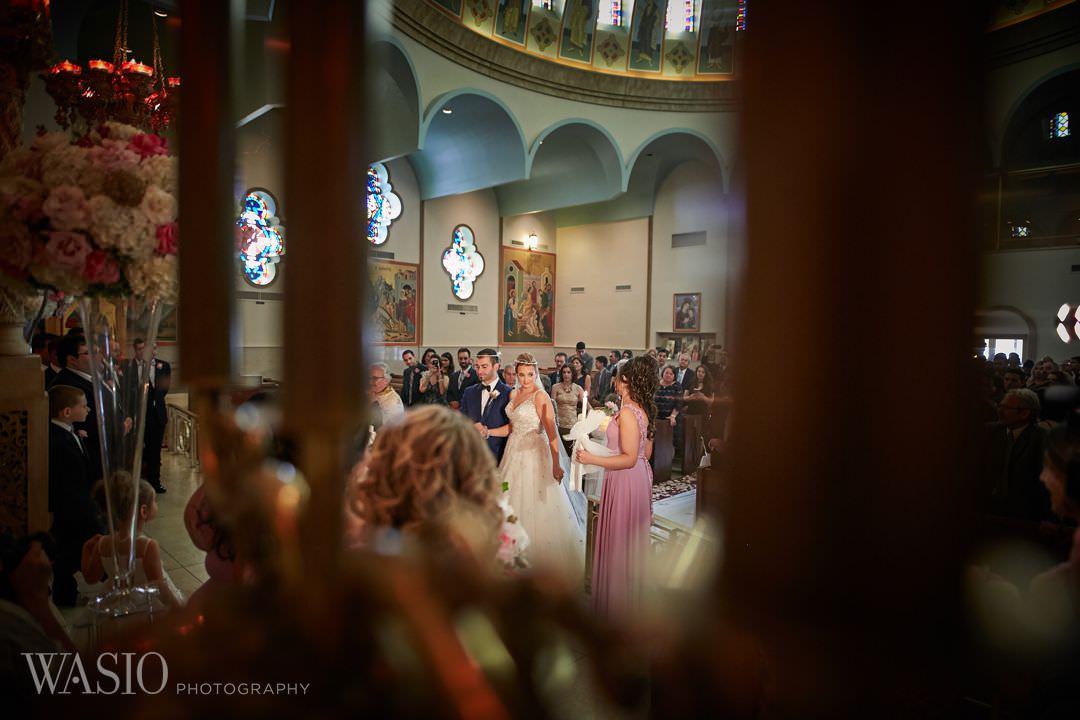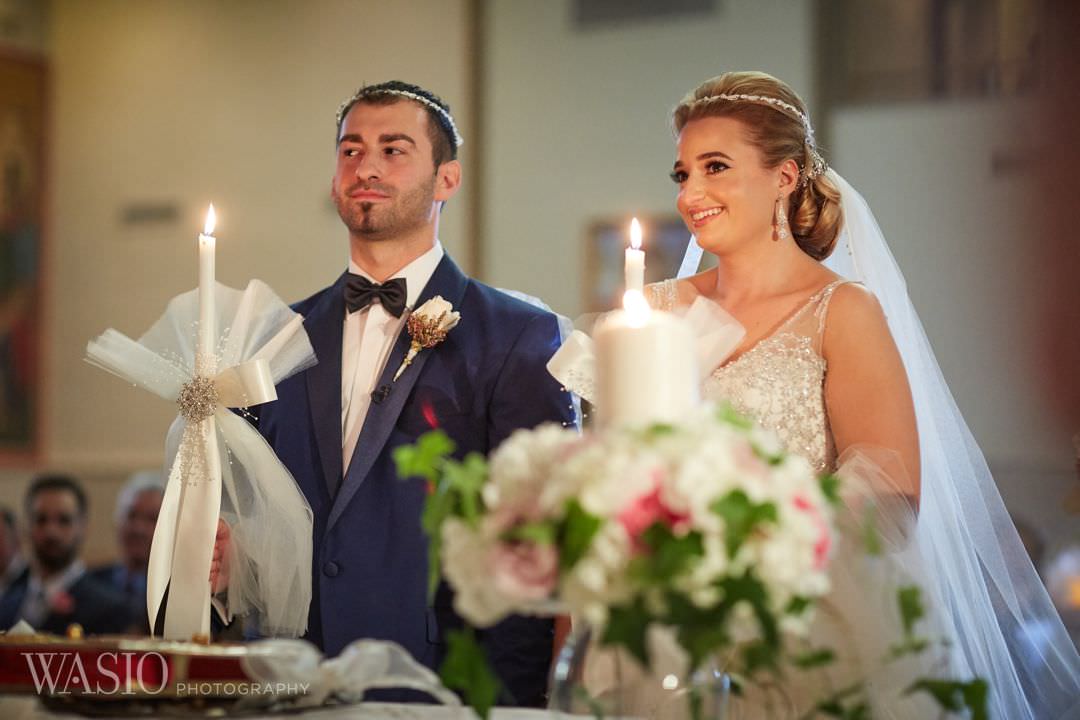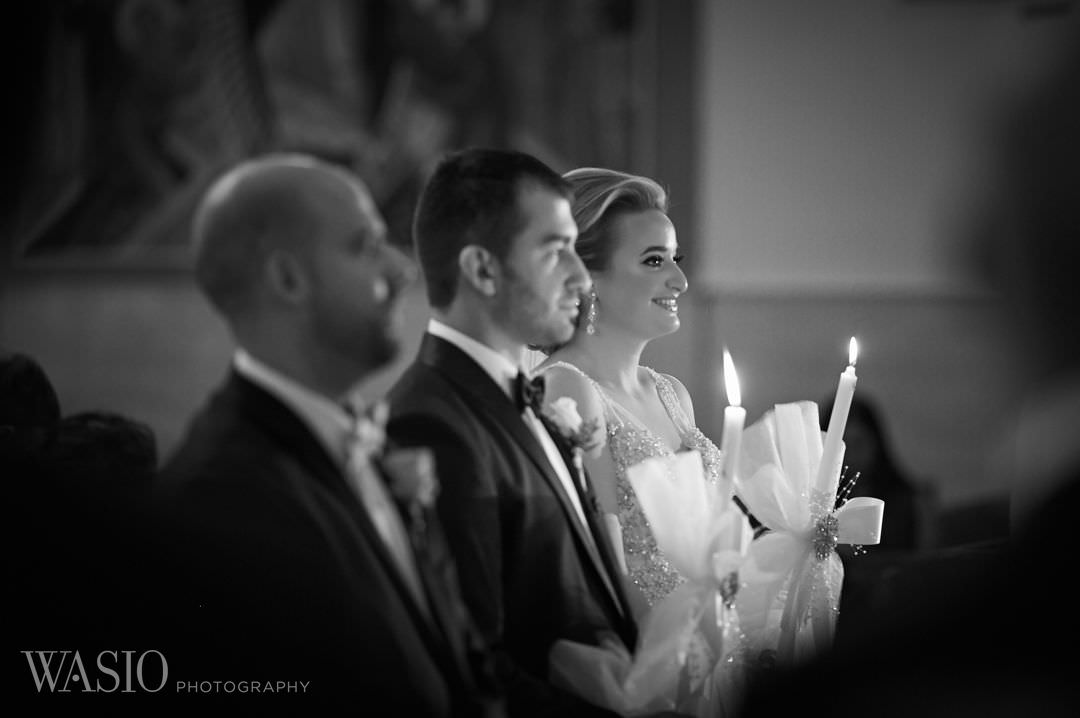 Just Married? Let's Celebrate!
After the beautiful ceremony, we headed over to Glencoe Beach for their wedding portraits. We couldn't ask for better weather for outdoor portraits. We love how the wedding party colors complimented Christina and Chronis and really made them pop in the group photos. As you can tell, we got to work with a beautiful and fun wedding party.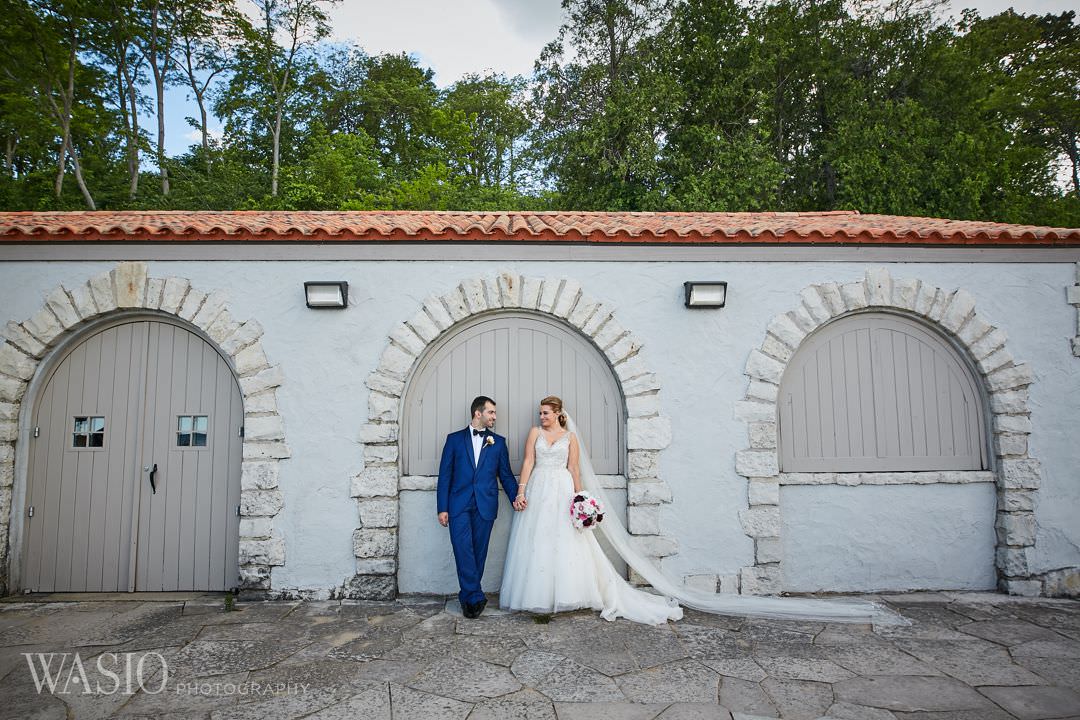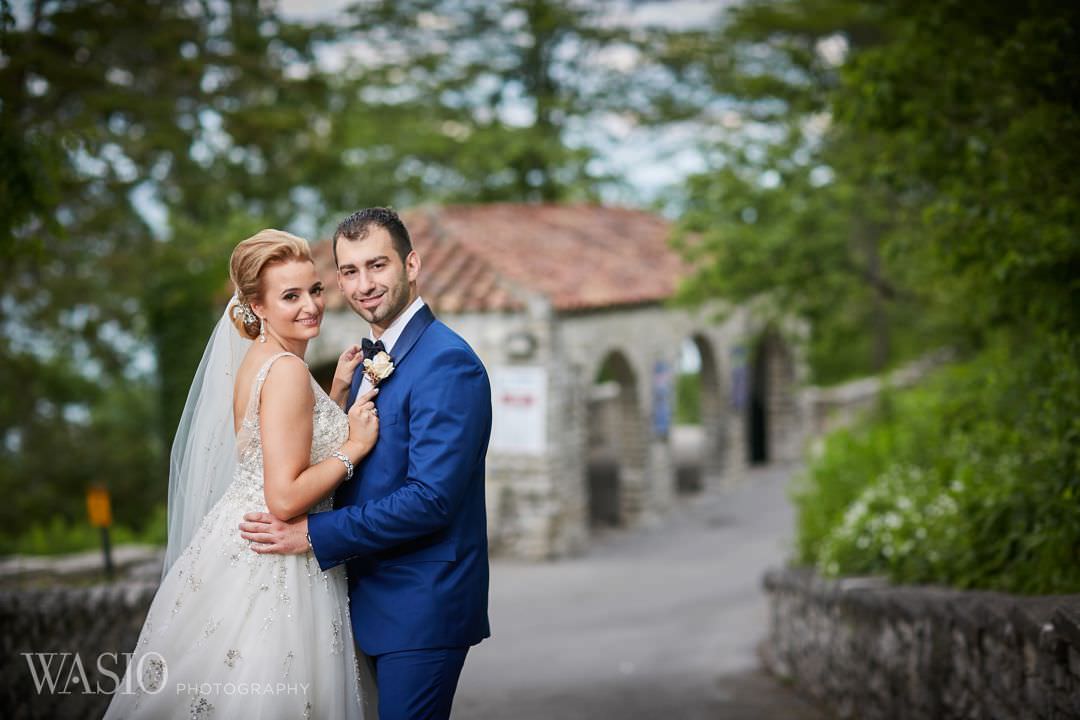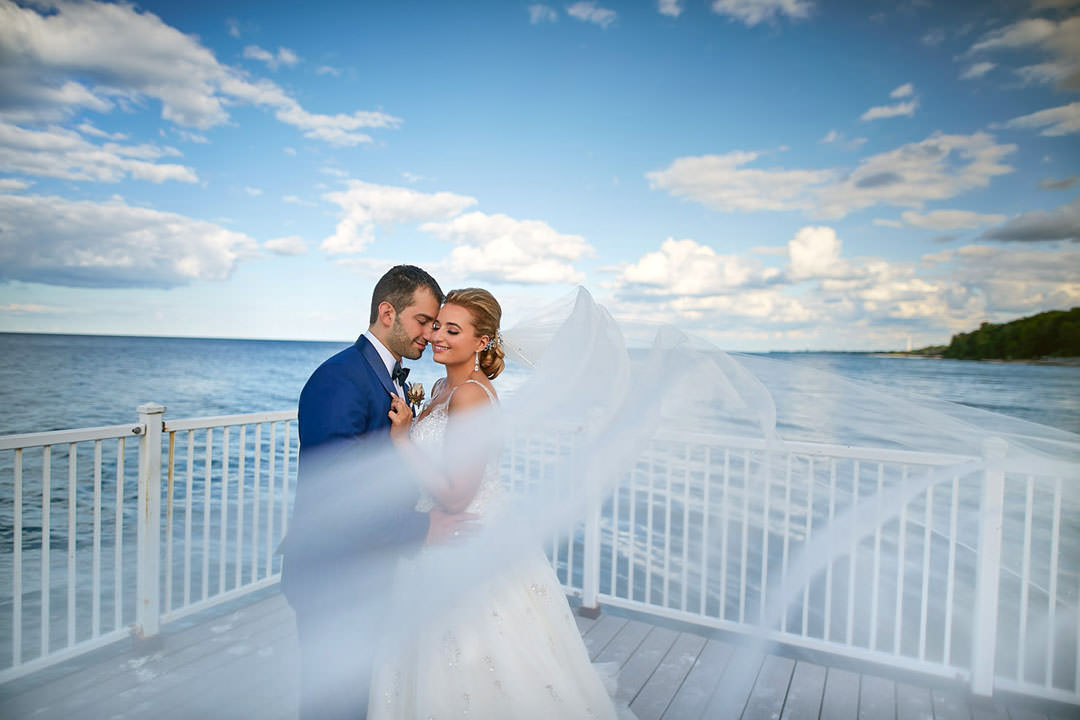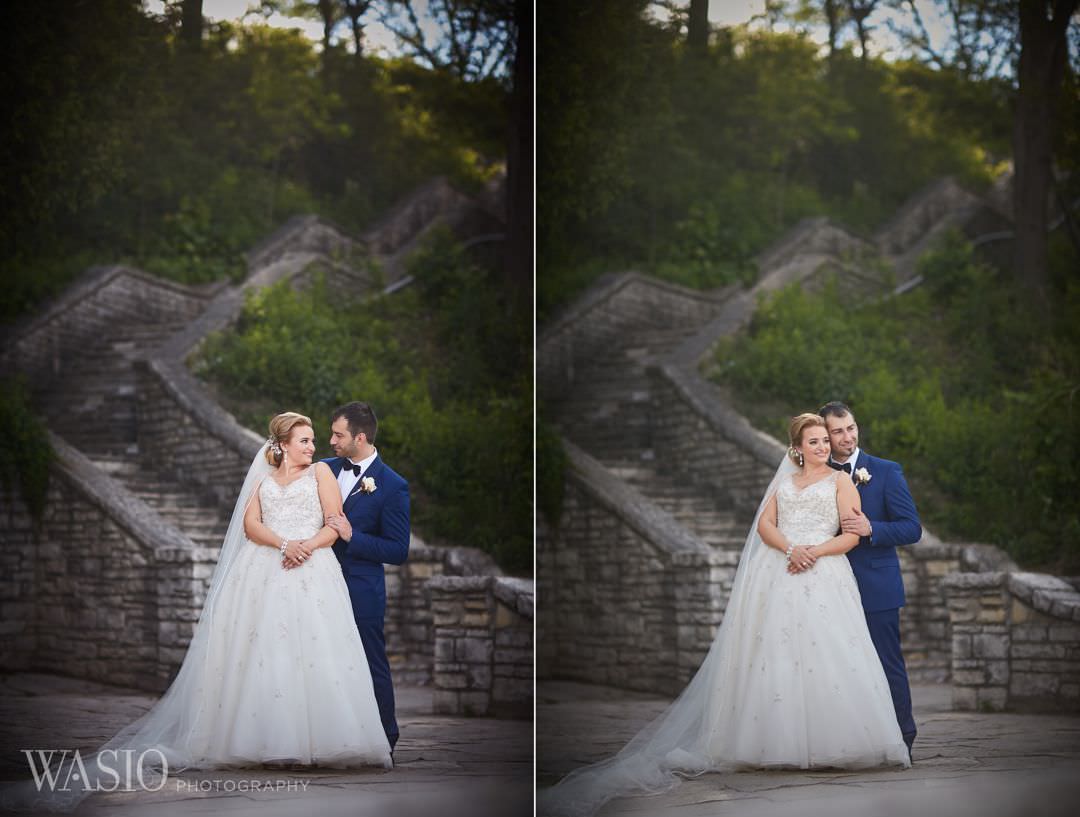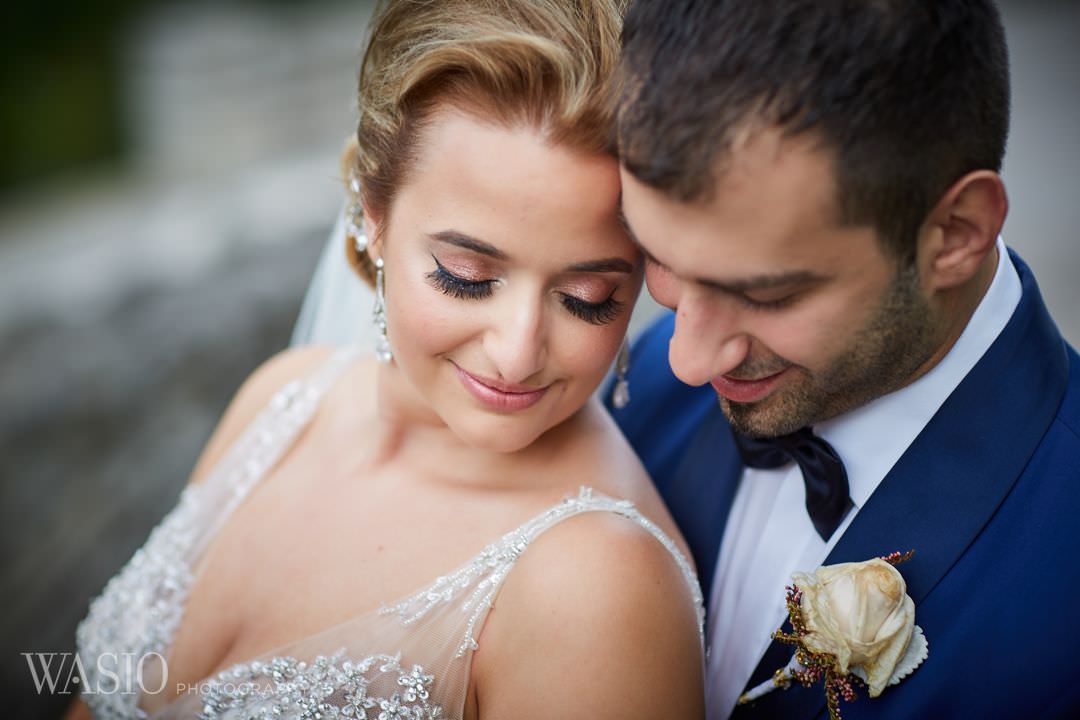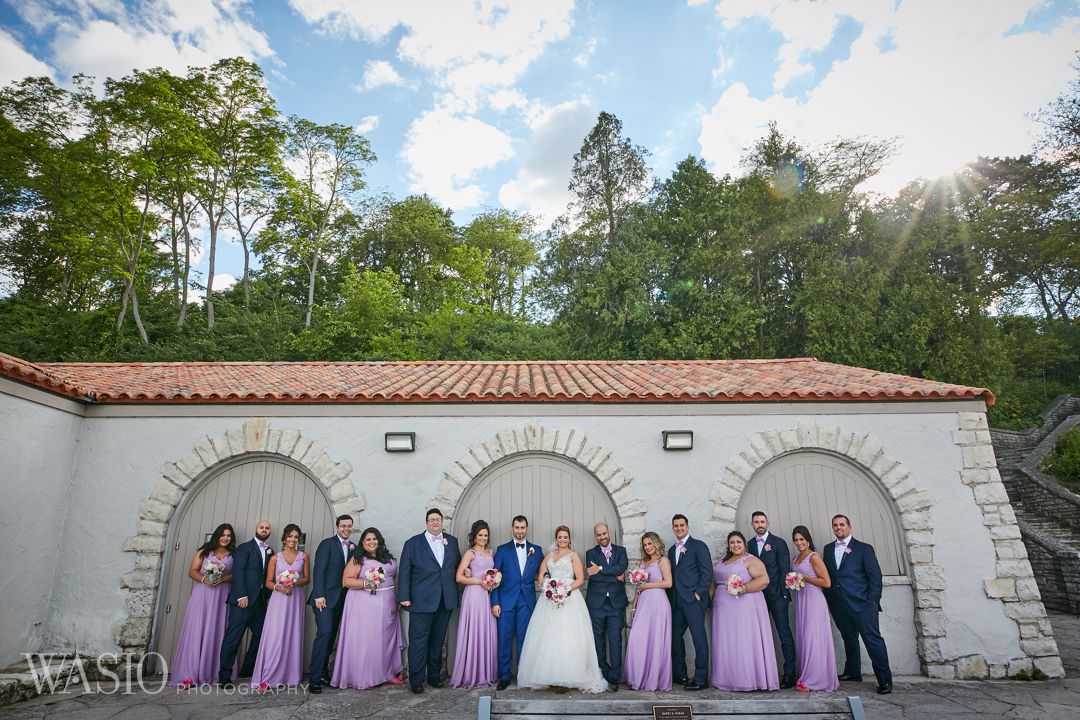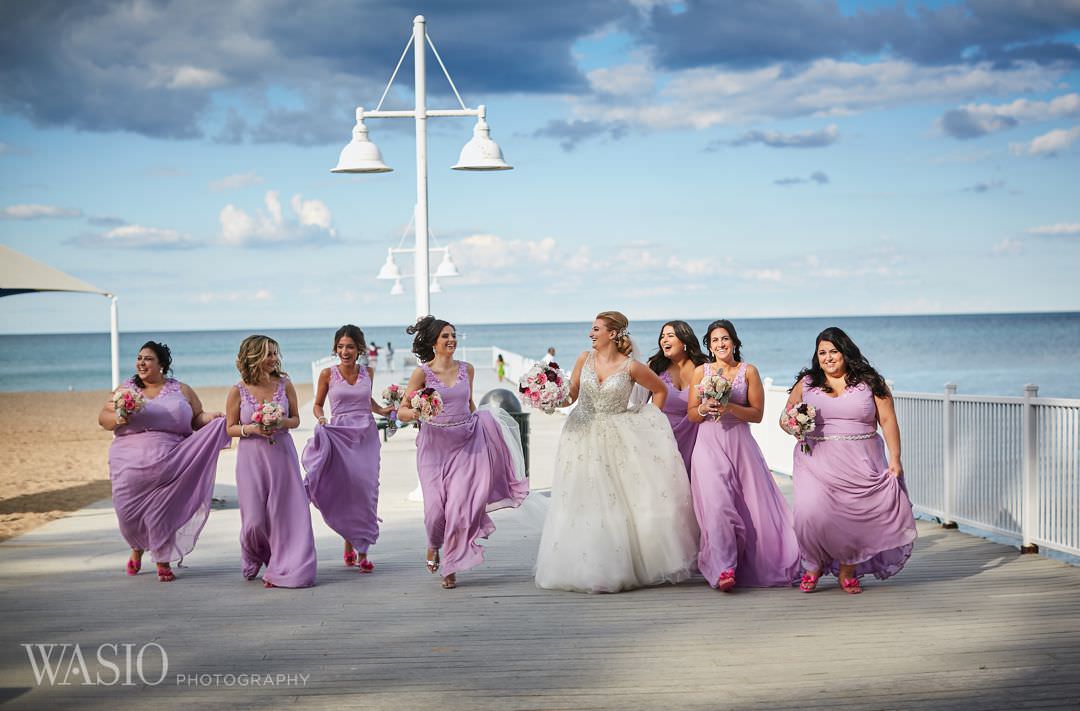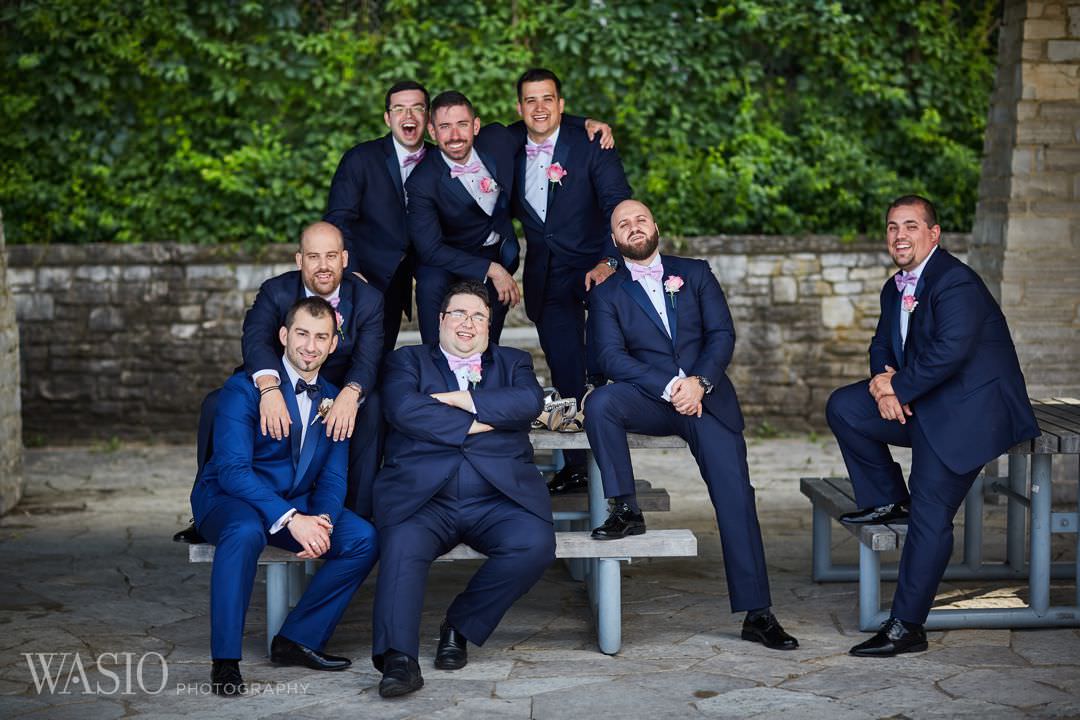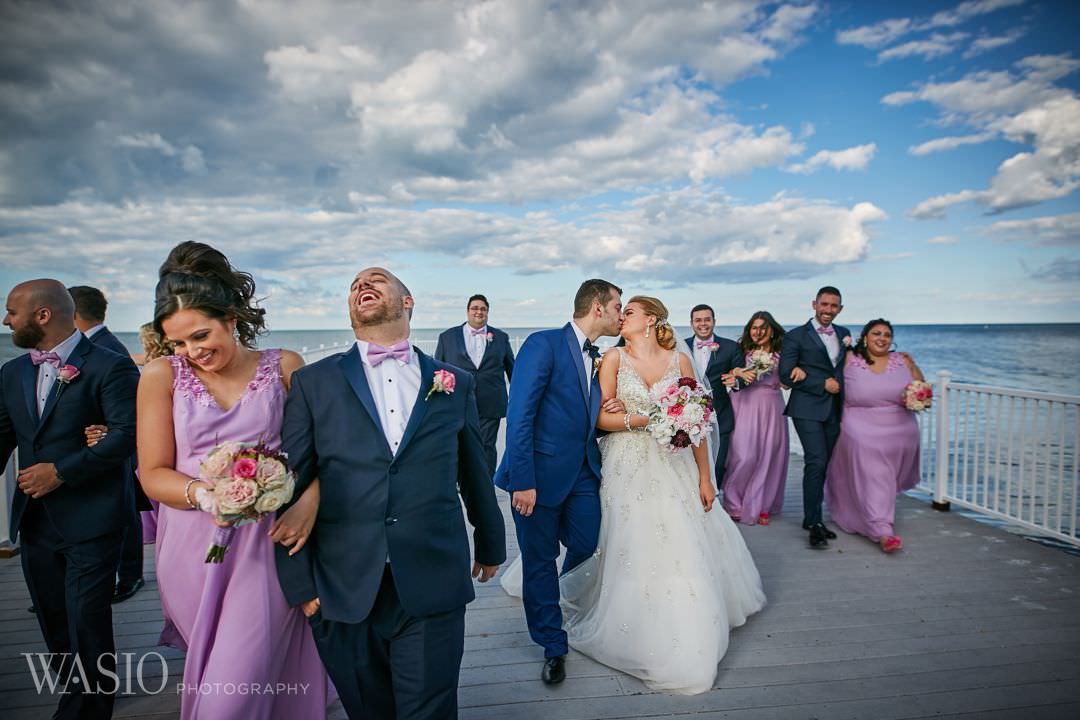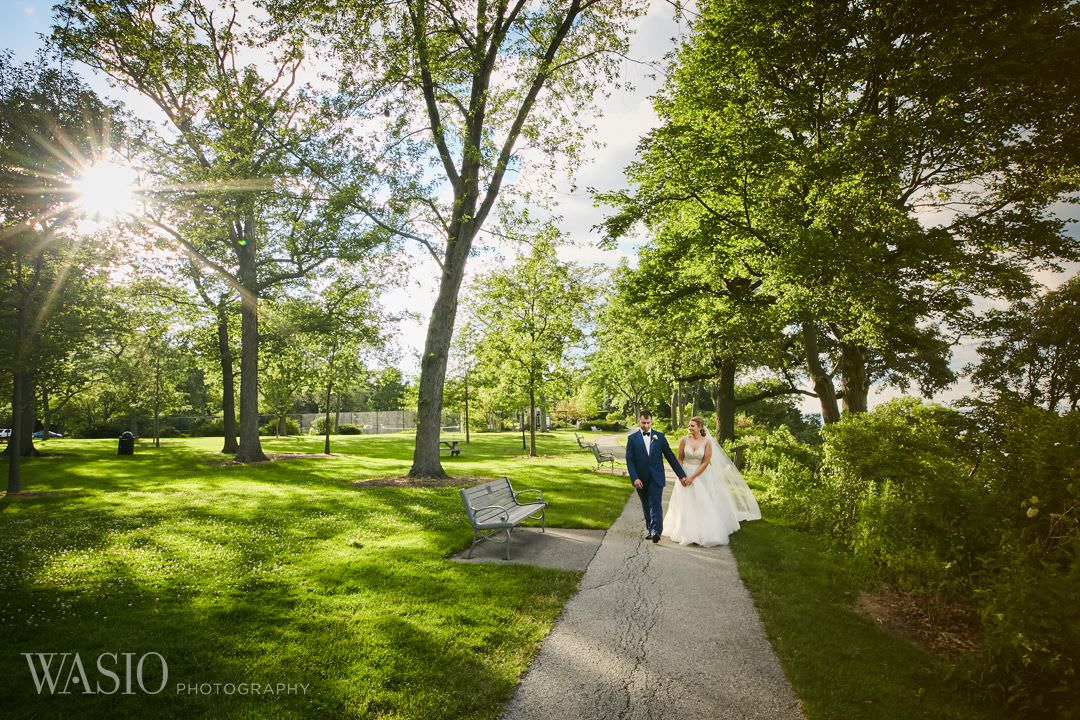 Eat, Drink and Be Married!
The reception was at Cotillion Banquets in Palatine. The room was tastefully decorated with blush pink and golden tones. This was the perfect venue for their big Greek wedding. The evening started with Christina and Chronis having their first dance. It was romantic, perfect and very intimate. After that, the celebration began and the night was full of traditional Greek dances, money being thrown in the air, young kids collecting the money and just overall happy people celebrating the bride and groom.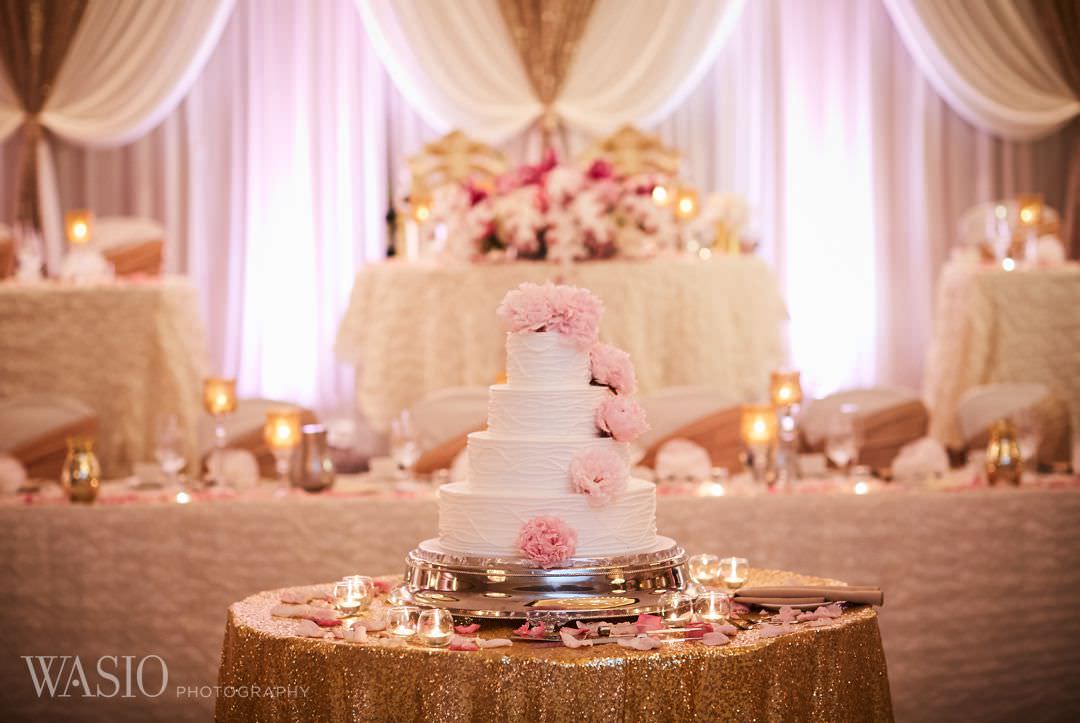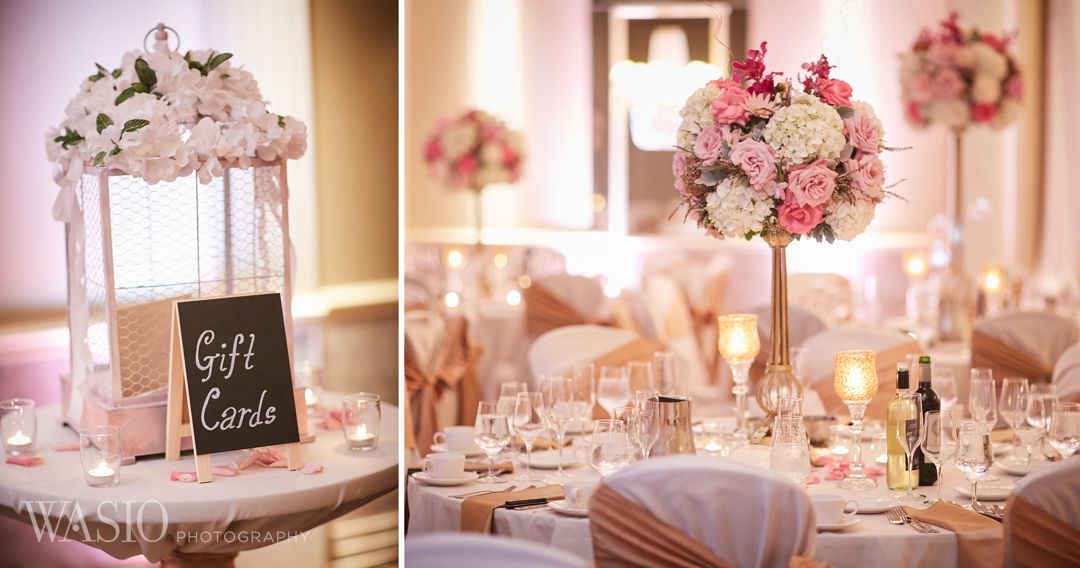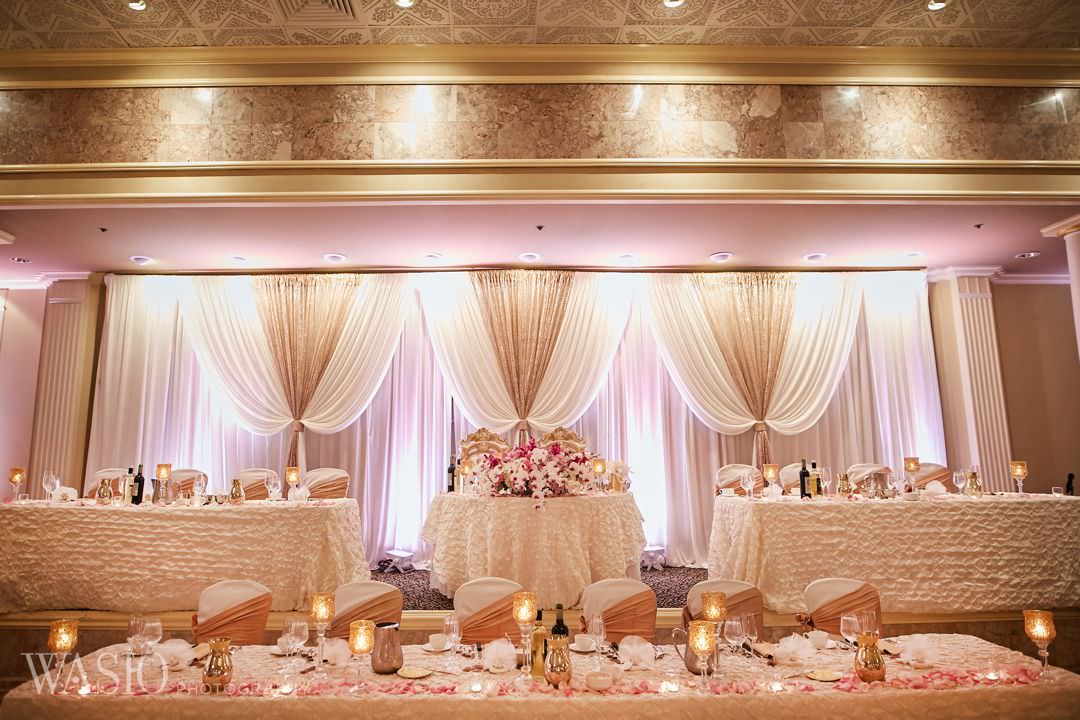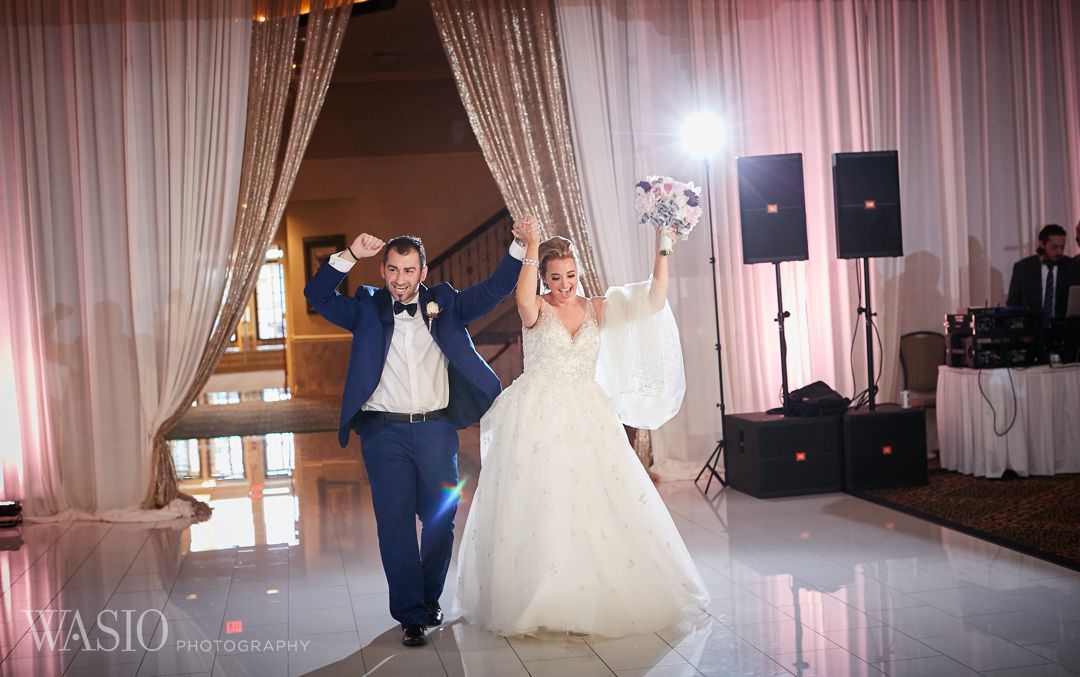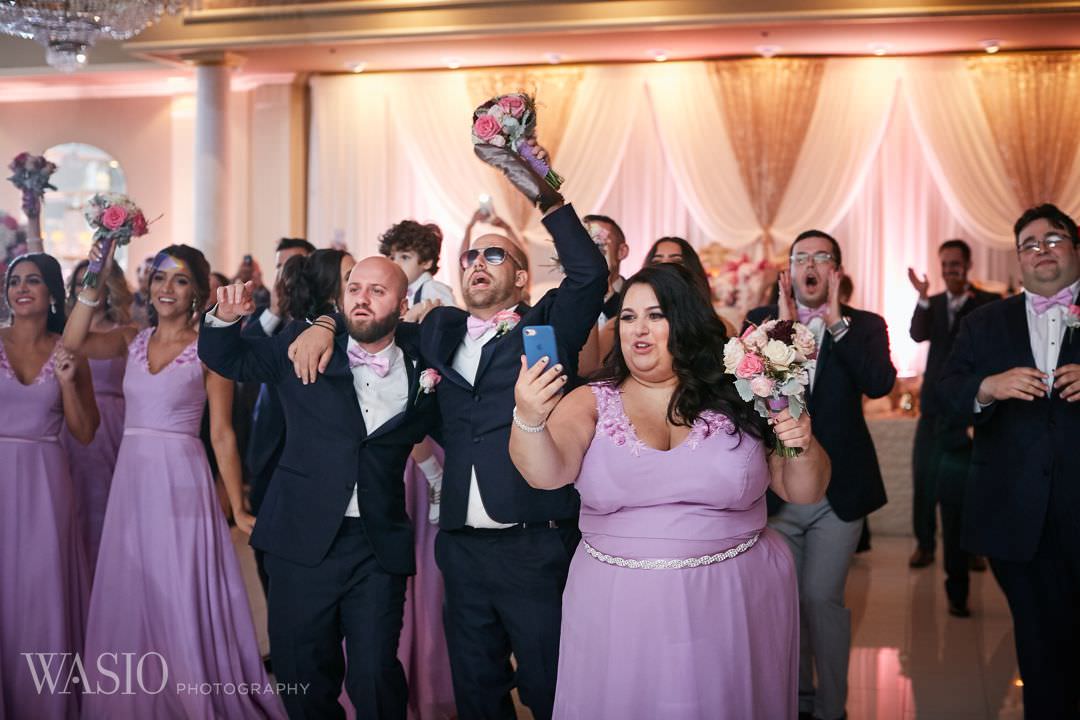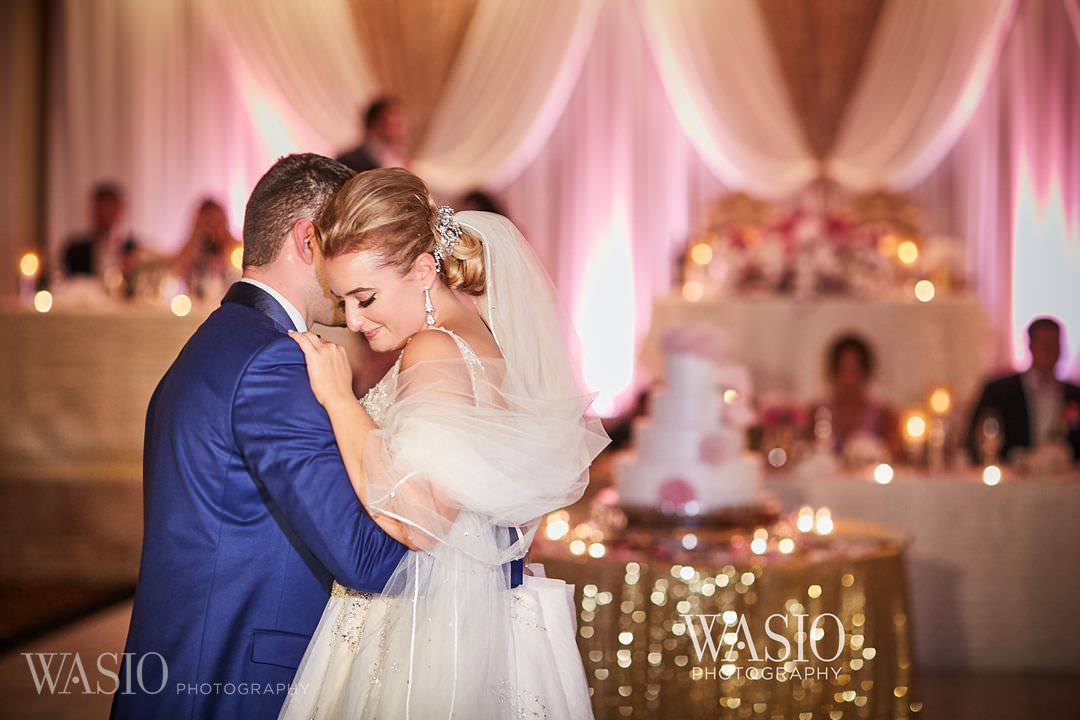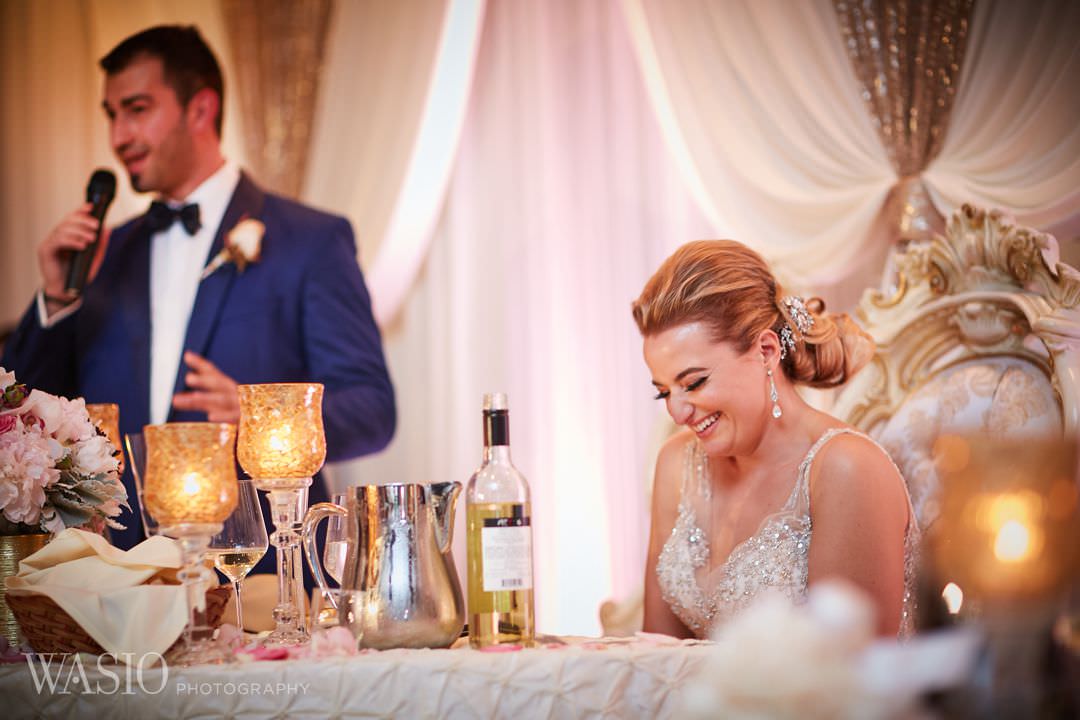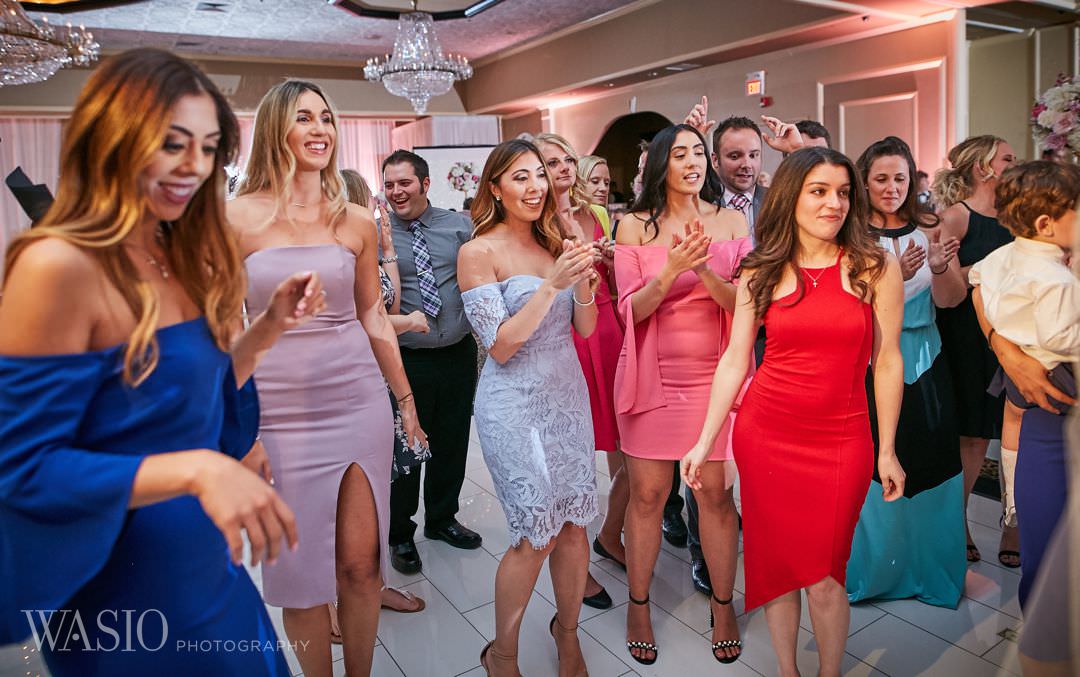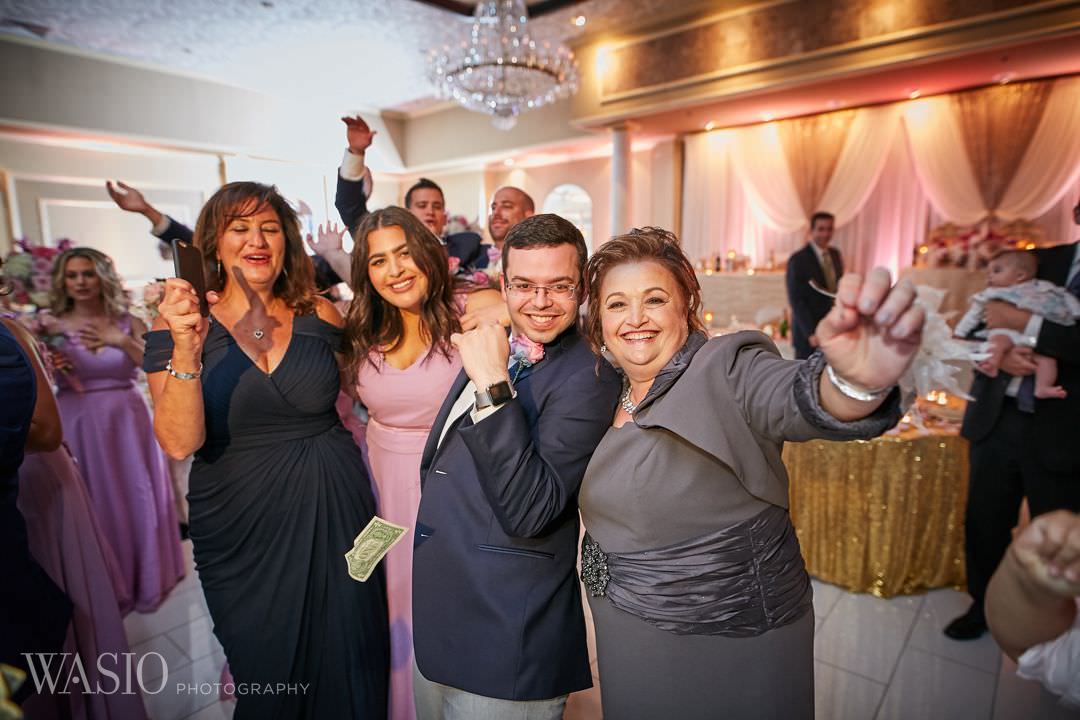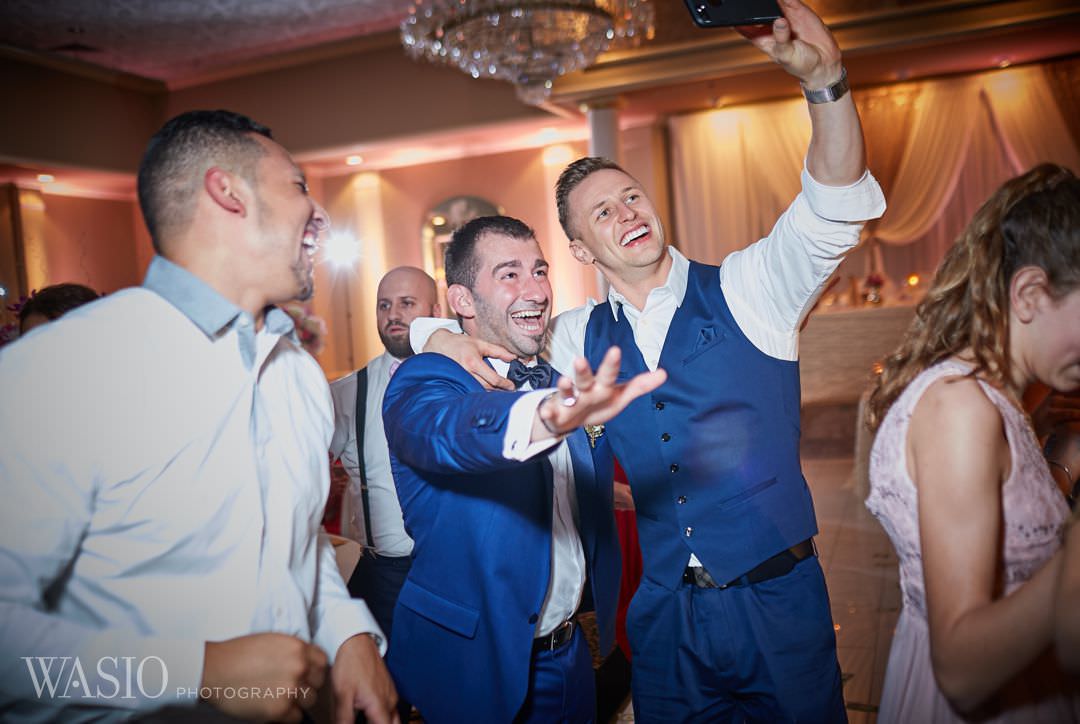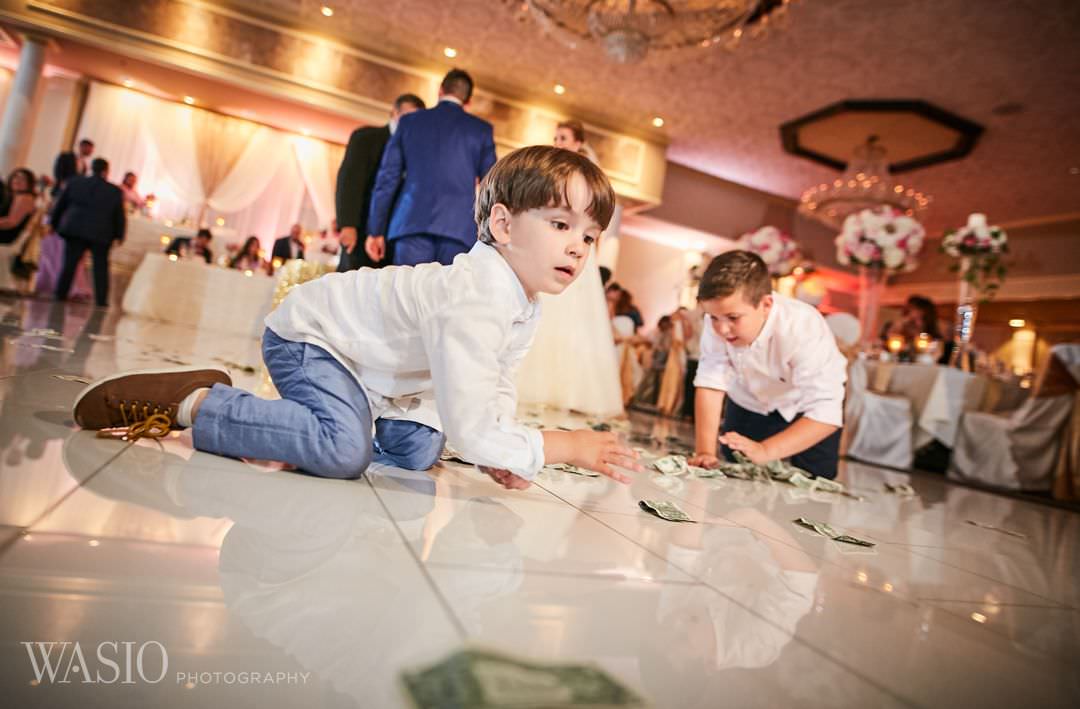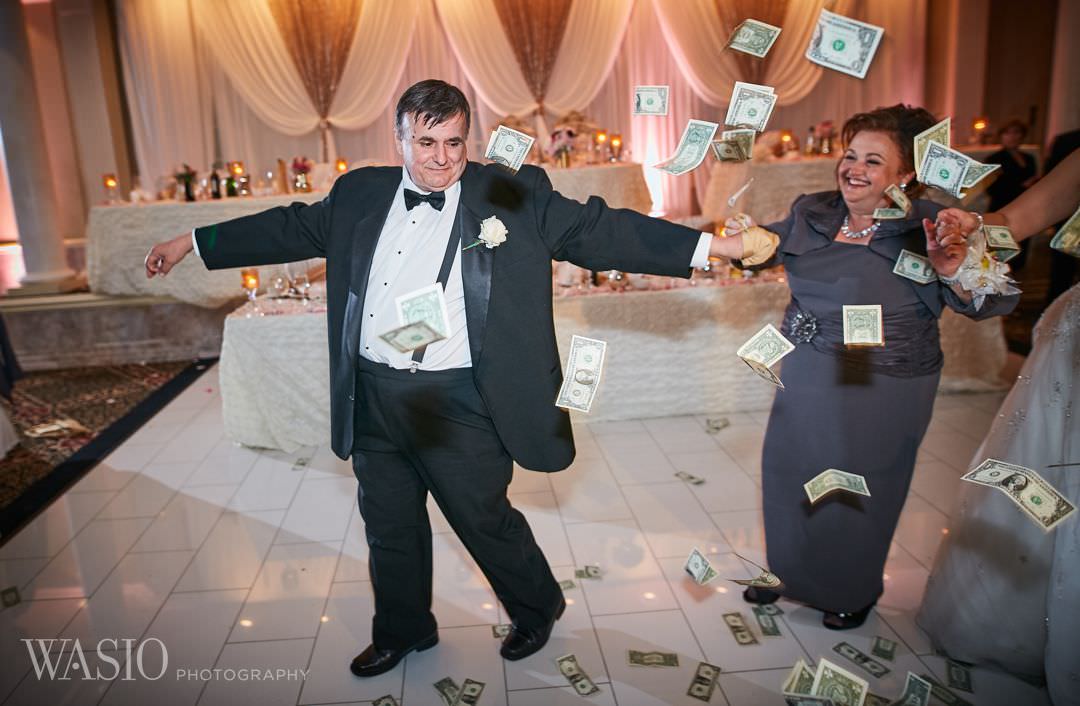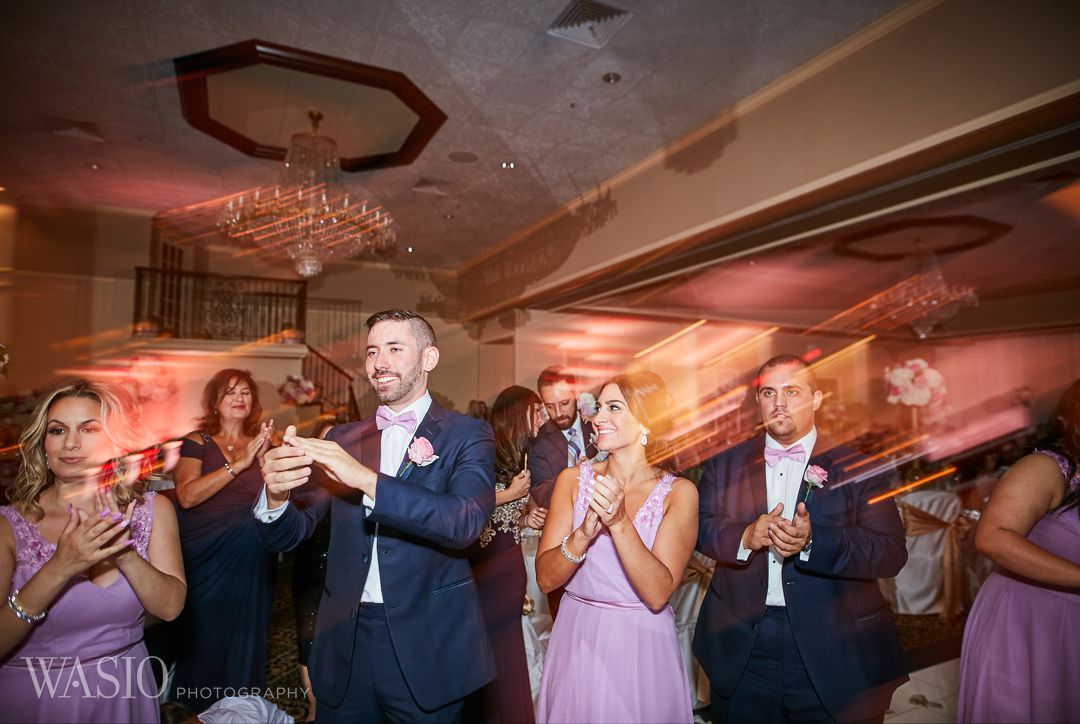 Did you just get engaged and are looking for an engagement or wedding photographer? Contact our Chicago husband-wife-team Marcin and Magdalena to schedule your consultation here.