The perfect sunrise Indian engagement session in Chicago with Swetha and Siddharth…
With Swetha and Siddarth, this was an engagement session after their wedding. It was super fun to see them a few weeks after their wedding and talk about their amazing honeymoon and enjoy the perfect sunrise together. They wanted a very Chicago feel because those spots had a lot of meaning to them but also they are moving to a different state soon so that makes us even more happy that these photographs will be more cherished. The financial district is very hectic during the day so it being there at sunrise on a Sunday morning made a complete difference. We were able to be rebels and walk the middle of the street to get some epic photos (that is until a car would turn in once in a while and we would all scramble to the side).
One very funny topic that came up at 6am is food. But it was not your typically breakfast food. We all seemed to settle on a mutual agreement that eating a pizza at any time of the day sounded good. We all even contemplated whether it would be a good idea to stand outside a pizza shop and be the first to order (of course that would be about a 4 hour wait but totally worth it). Then we discovered that Siddharth has a brilliant business idea for when he is close to retirement which is to open his own pizza shop. The best part is that apparently (and we say apparently because we are only devastated we didn't get to taste a slice) Siddharth is the master of making mind-blowing pizzas. He even has a slogan for his future business: "Any pizza is a personal if you believe in yourself"…I would totally wear that slogan on a t-shirt and wear it anytime Yaneck and I went out for pizza so that the we each could get a personal pizza no matter the size. I am sorry to make this about pizza but Siddharth and Swetha hit on such a personal topic for us that we couldn't help ourselves.
Please stay tuned for their wedding photos!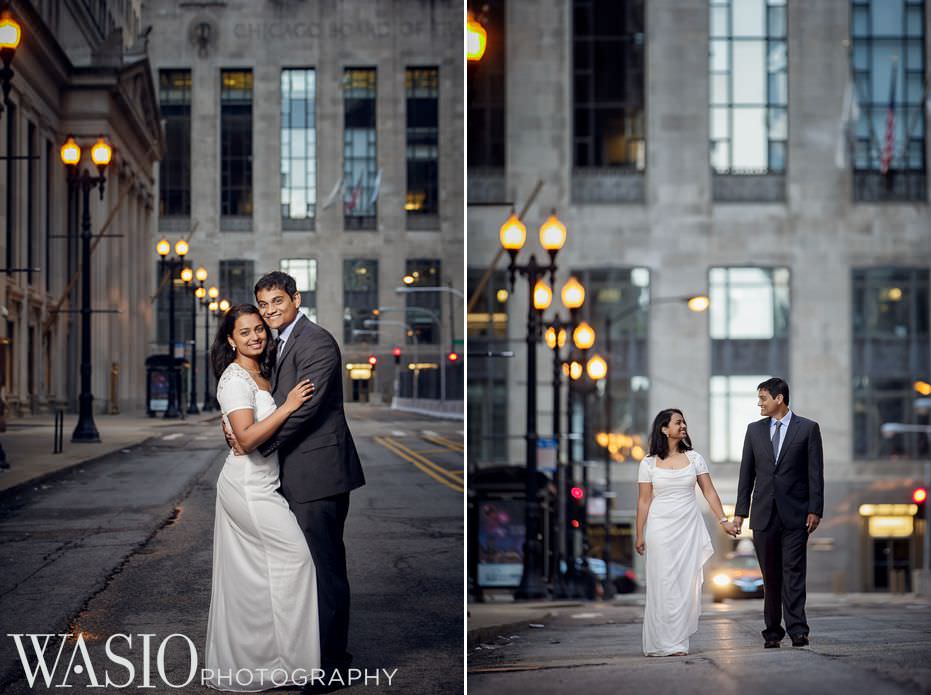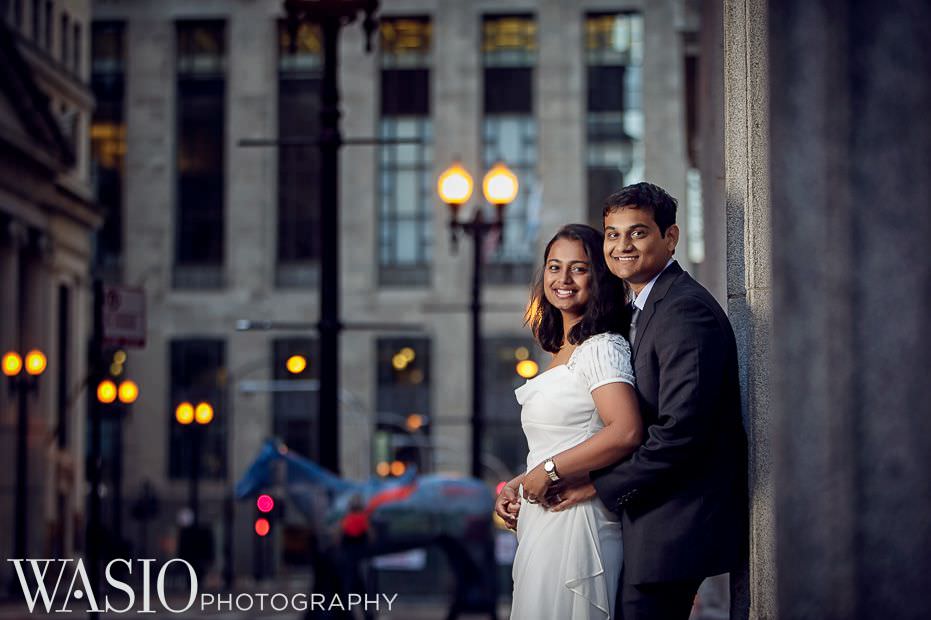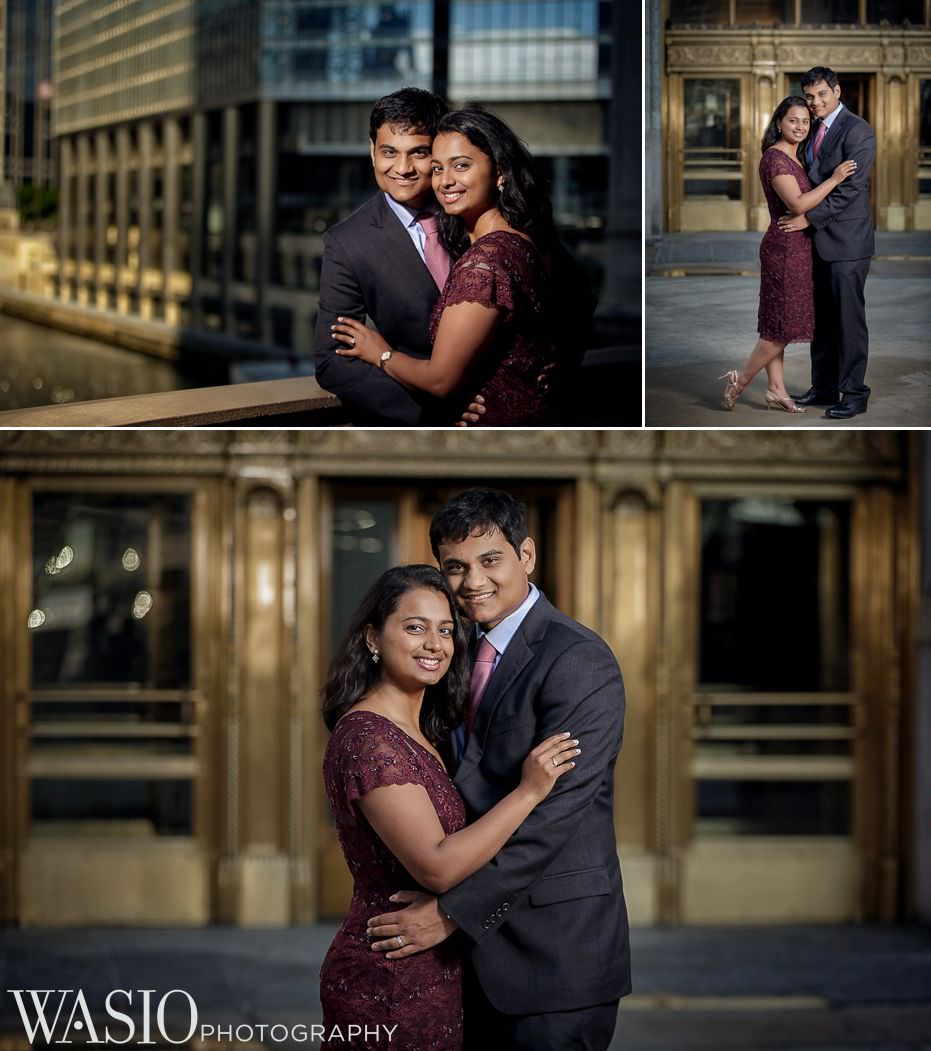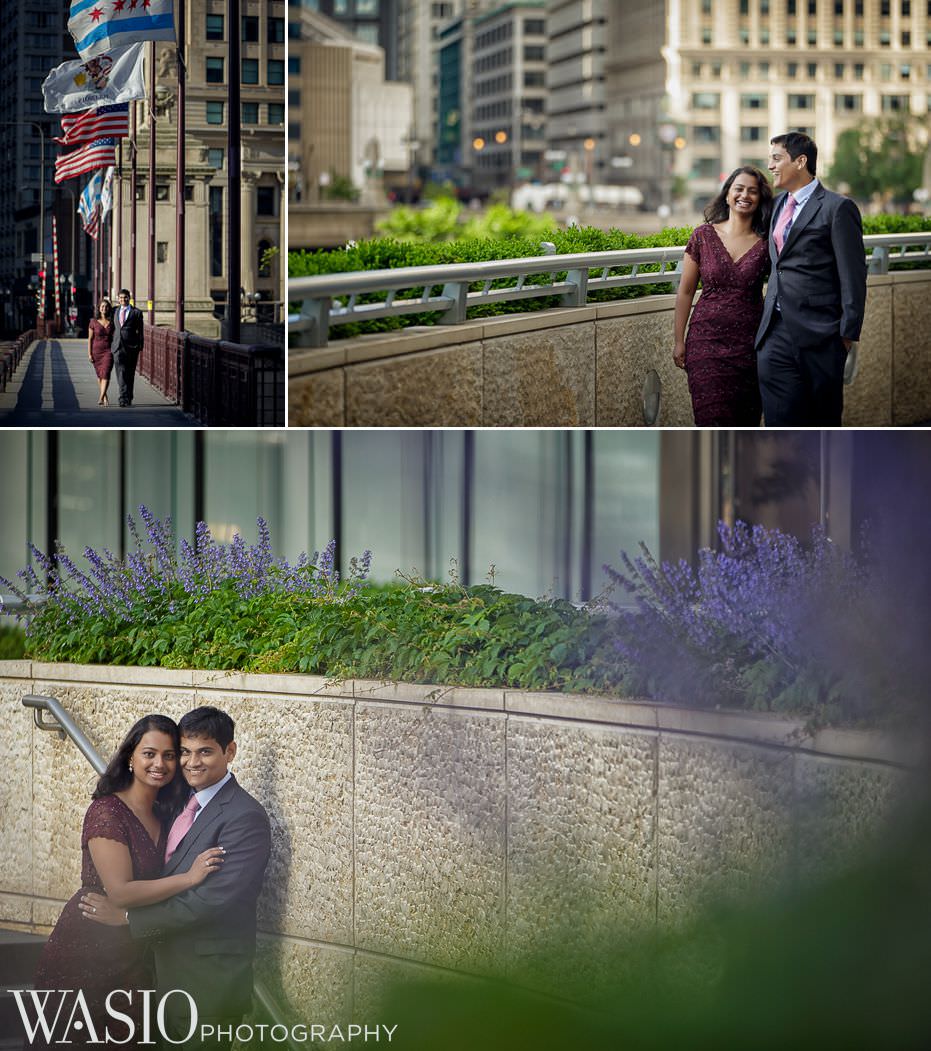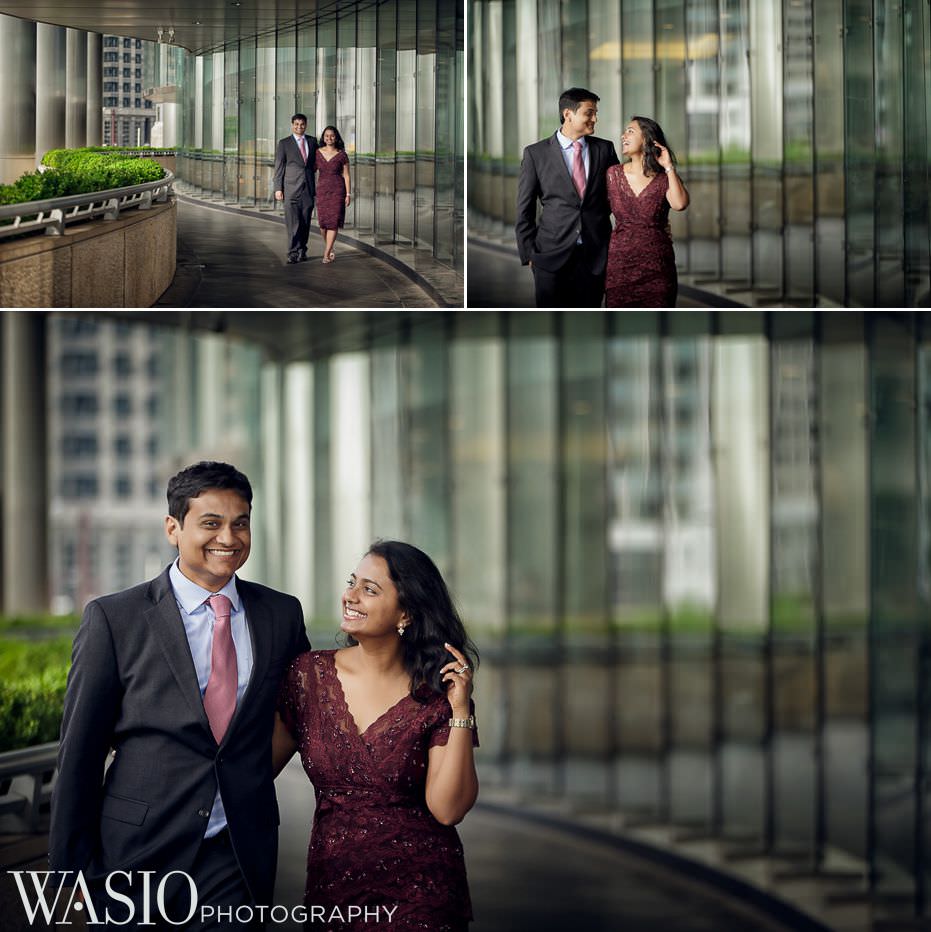 We hope you enjoyed Swetha's and Siddharth's Chicago sunrise Indian engagement session. This session was photographed by Chicago engagement photographer, Yaneck. If you or anyone you know is looking for an engagement or wedding photographer, please contact us here. Also, please leave some comment love below!