La Jolla California Engagement
Serendipity played a star role in connecting Lindsay and Joel together. Lindsay and Joel met when they were in Dubai. Lindsay was a flight attendant for Emirates living in Dubai and Joel is in the US Navy and at the time he was serving there. The interesting part is that both Lindsay and Joel grew up about 3 hours apart in Florida.
Getting their engagement photographs taken in San Diego was very important and meaningful for them. While on vacation in San Diego back in April, Joel proposed to Lindsay at a park near by. They have very busy lives that is filled with a lot of traveling. Their wedding will be in Florida in February. Shortly after their wedding they will be heading back to the Middle East to live in Bahrain for two years. I also would love to add that they are the proud parents of their first German Shepard furbaby. We didn't get a chance to meet him but we saw some of his photographs and his eyes melt your heart.
Lindsay's and Joel's La Jolla California engagement session was at Windsea Beach. It's a very beautiful and scenic place. The weather was interesting because through their session went from a gloomy to super nice and sunny day as you will notice in the photographs below. We hope you enjoy Lindsay's and Joel's engagement photographers. Also, if you click here and here you can view another engagement session and family session we had at Windsea Beach.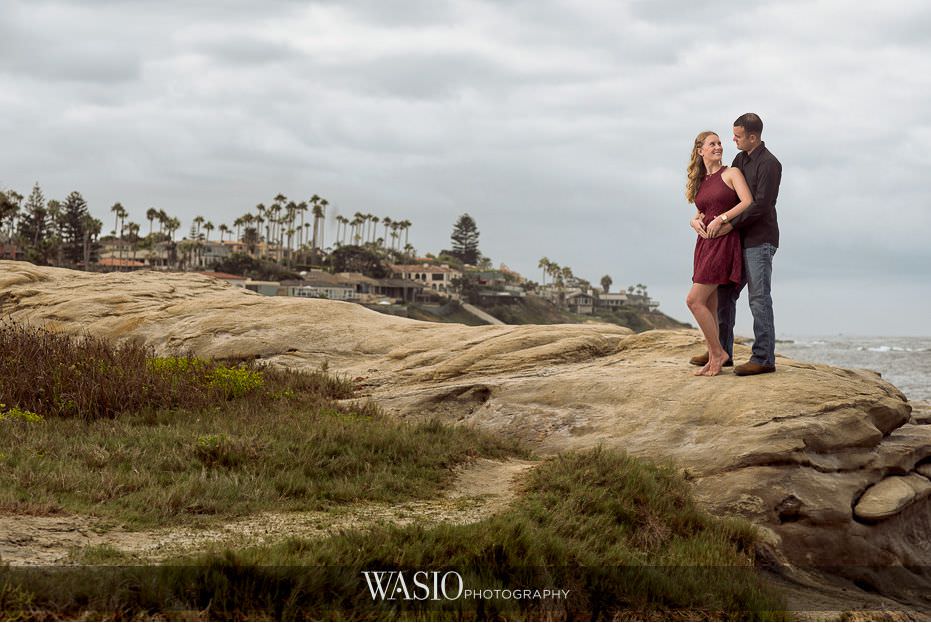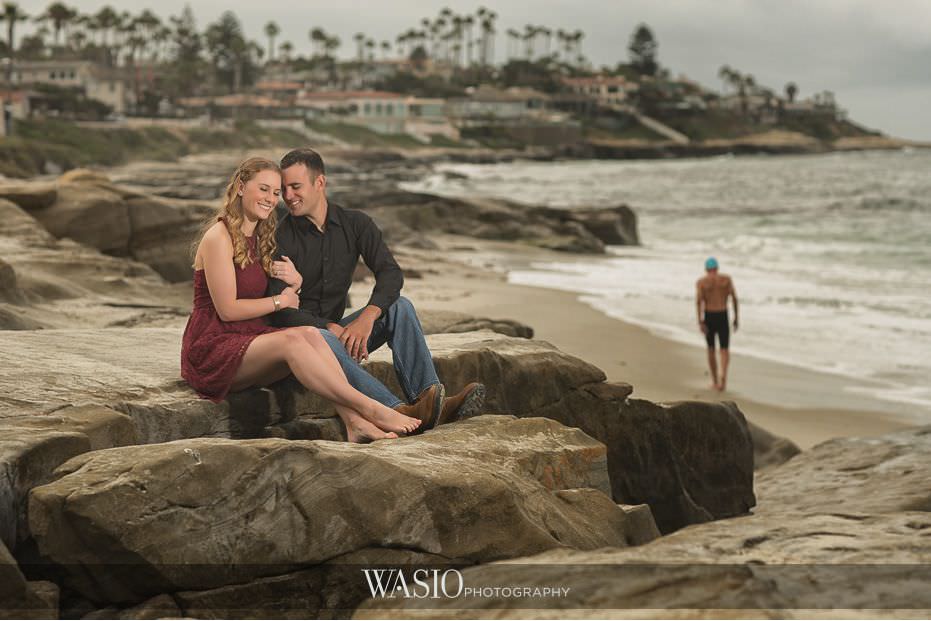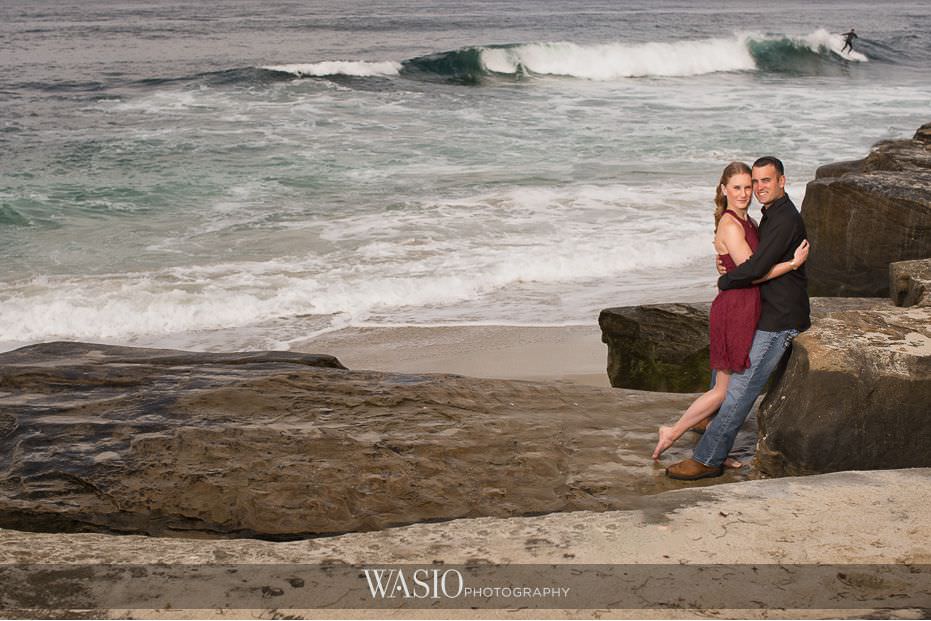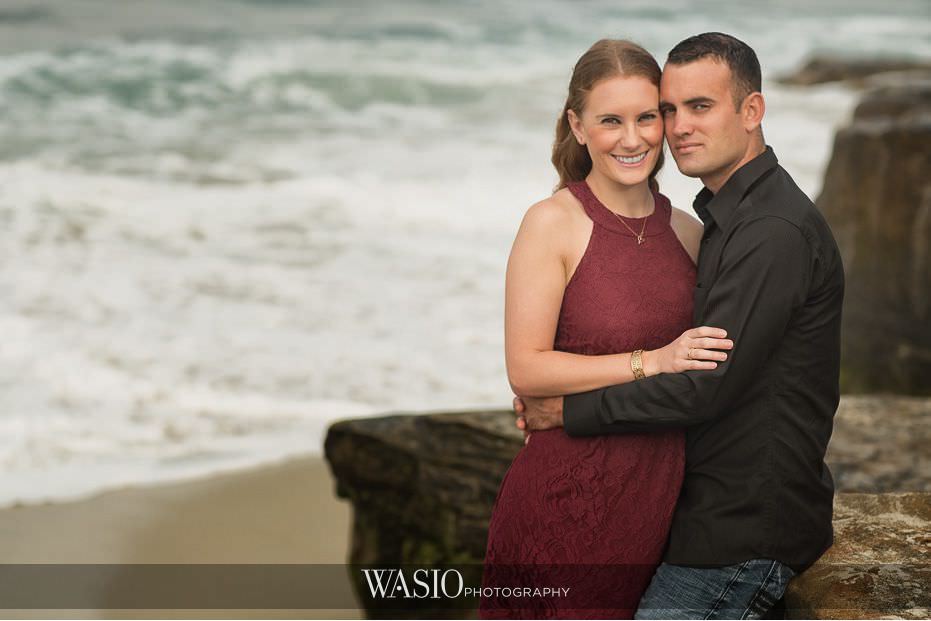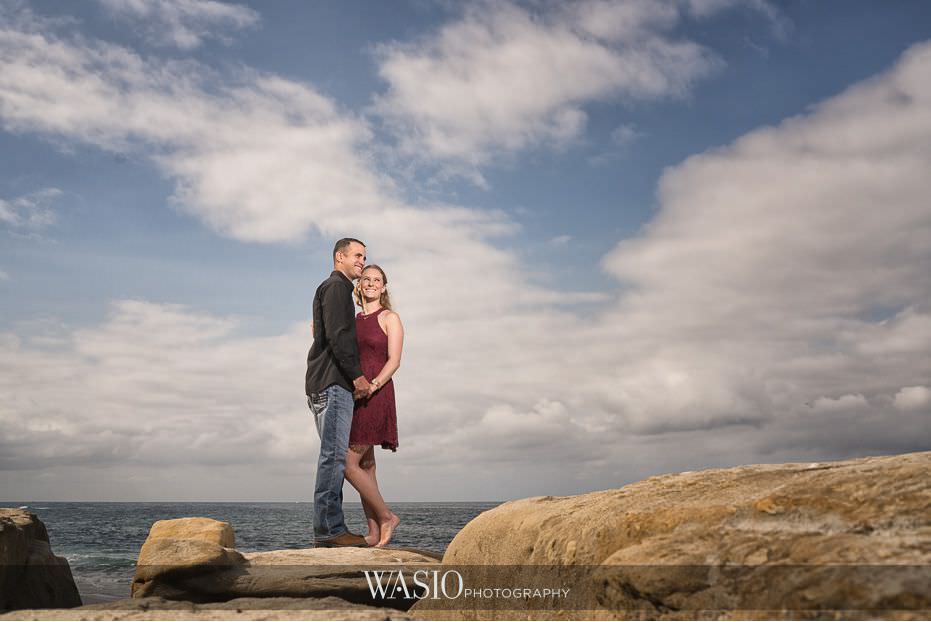 We hope you enjoyed Linday's and Joel's La Jolla California engagement session. Their session was photographed by Southern California engagement photographers Yaneck and Sasha. If you or anyone you know has recently got engaged or is getting married, please contact us here to check our availabiltiy and pricing.