La Jolla Sunset Engagement Photos
Firstly, we'd like to give the disclaimer that Samara and Liki are not hired models, they are an actual couple and are getting married next year! For never being in front of the camera and having a professional photography experience, Samara and Liki were so natural and amazing in front of the camera. Most of the time they were too much into each other to care about the surroundings of a super packed beach.
Samara and Liki went to the same high school, they knew each other but never really dated. The start of their romance ignited one lonely night when Like was scrolling through his Twitter newsfeed and saw that Samara was back home from college and awake late at night just as he was. It took a few concerned tweets on Liki's end as to why Samara was up so late to light that fire of passion. Samara was a bit hesitant but accepted to hang out with Liki. Ever since then, they have been happily together.
When we photographed Samara and Liki, we got the most perfect and scenic sunset we have ever seen. You can see in most of the photographs the beautiful skies we had that evening. The surrounding area with the big cliffs gave a more dramatic feel to the photographs. Also, taking advantage of some of the cliffs was a perfect way to avoid the crowded beach with everyone waiting to see one of the most breathtaking sunsets.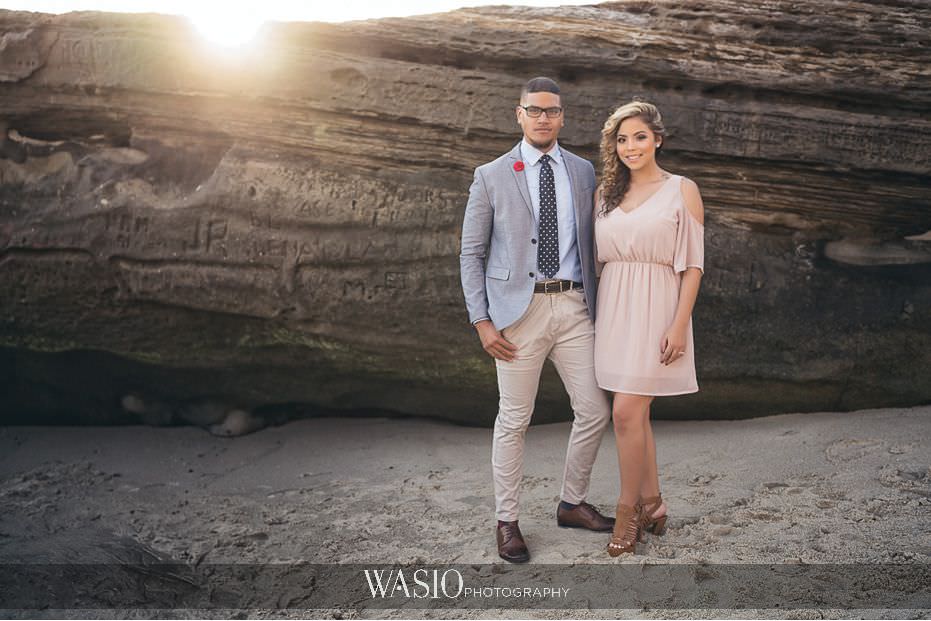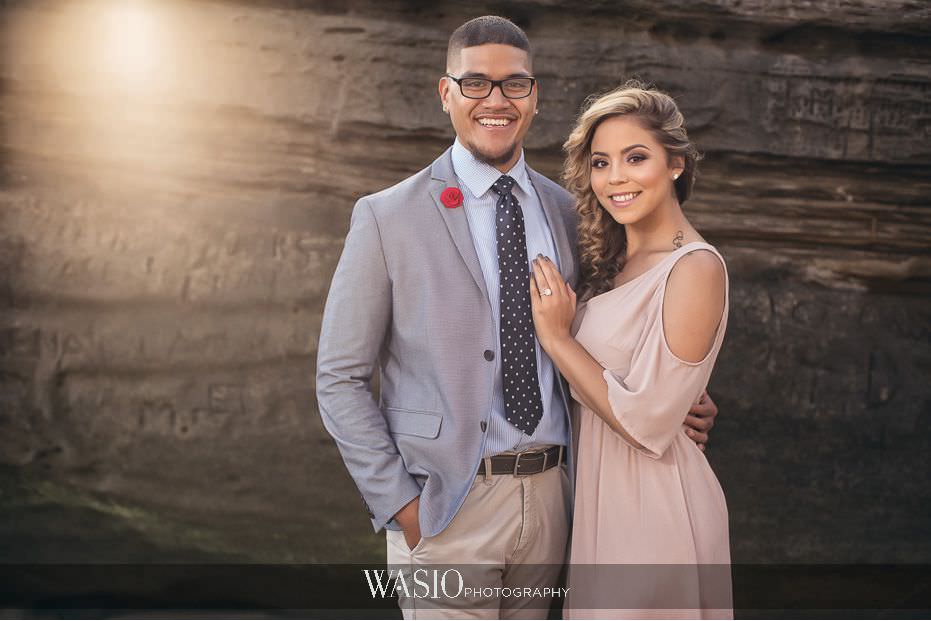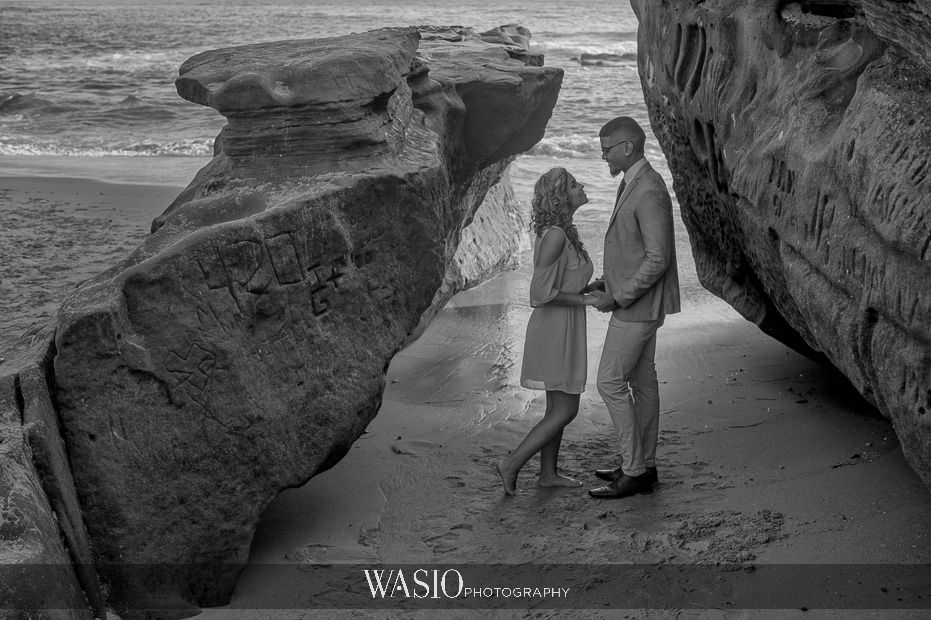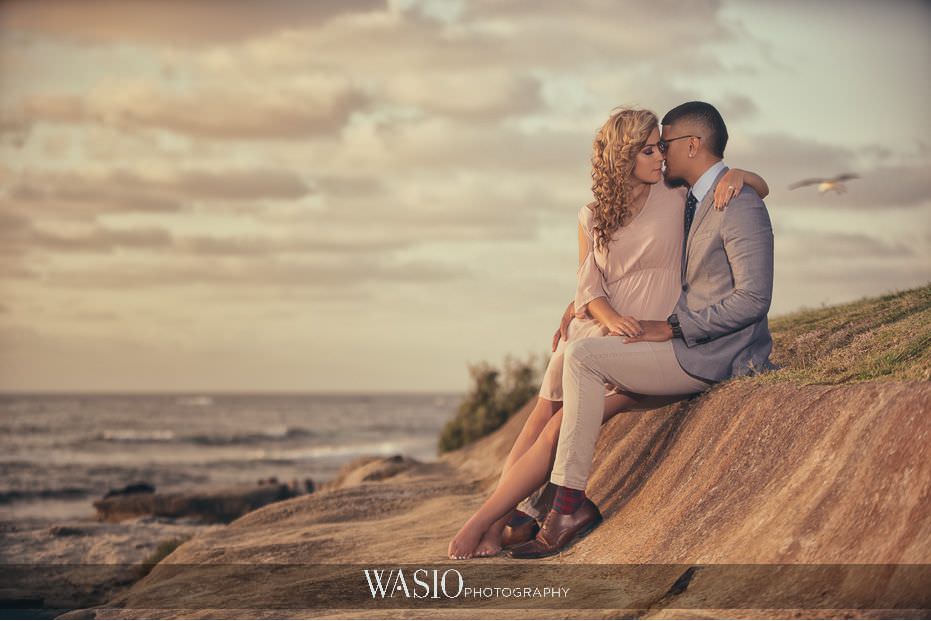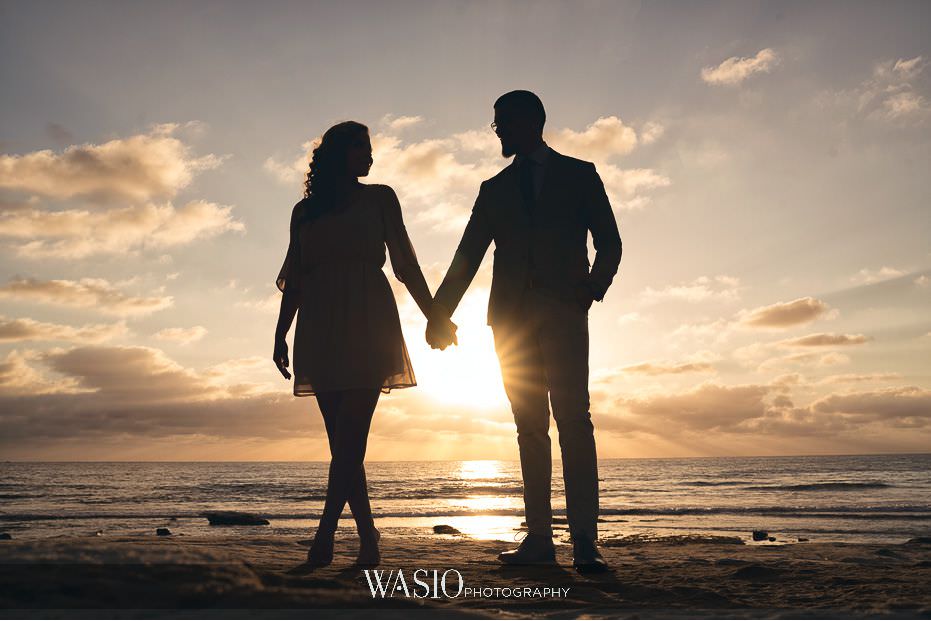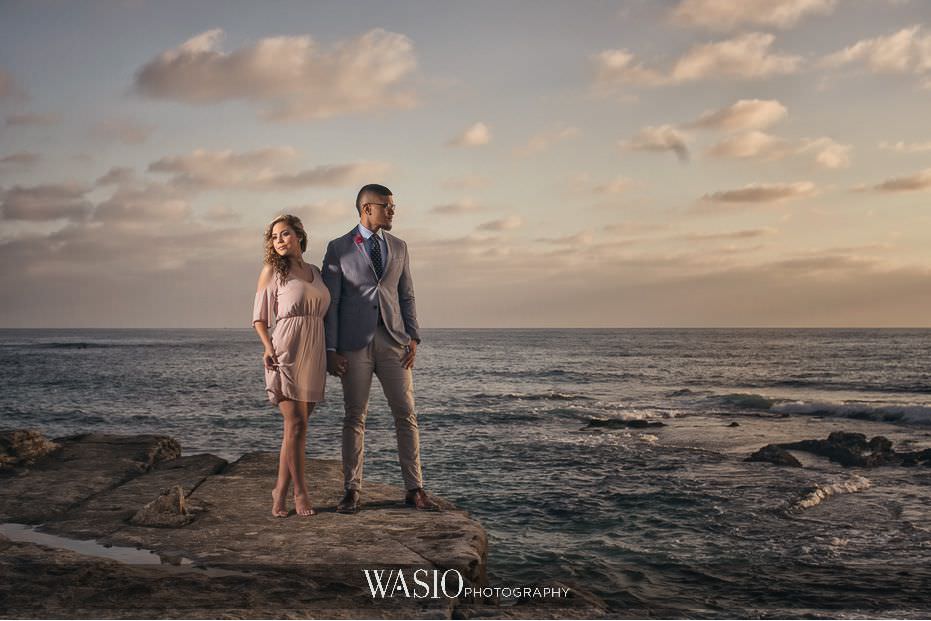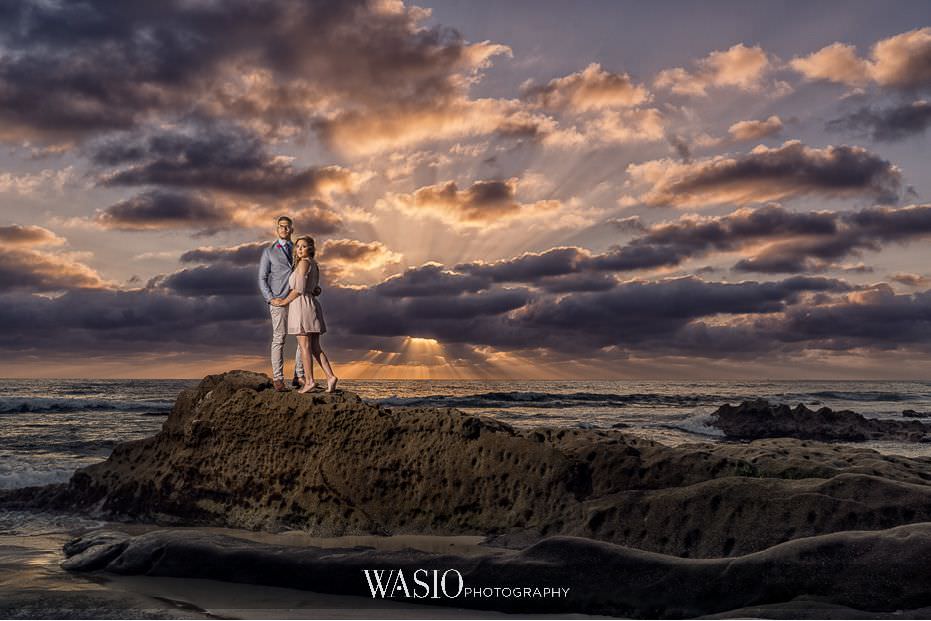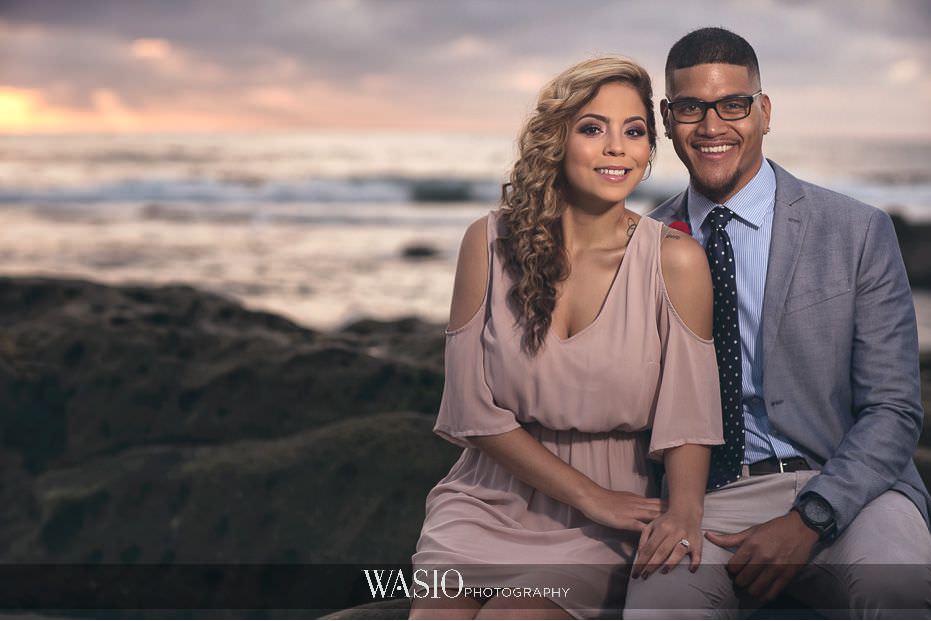 We hope you enjoyed Samara's and Liki's La Jolla sunset engagement photos. This engagement session was photographed by top Southern California engagement and wedding photographers, Yaneck and Sasha. If you, or anyone you know that is getting engaged or married, please contact us here. Also, please leave some comment love below!