Lincoln Park Engagement photos with Becca and Gary:
Summertime in Chicago is our favorite season. The sunrises earlier and the days end up being longer with beautiful nature all around. For Becca's and Gary's Lincoln Park engagement photos we got really lucky because we took a risk to go to a busy park on a perfect weekend afternoon and we practically had the park to ourselves.
Becca and Gary met when they were working together and instantly had a connection. Gary thought of the most romantic way to propose to Becca and he proposed to her in Disneyland in front of the Cinderella Castle. That is so magical and they will always have a powerful reason or excuse to go back to that park in the future.
We can't wait for their wedding in October where they will have the perfect reception at Abbington Distinctive Banquets!
Becca and Gary were pro's in front of the camera. This was one of the first photographs we took and they totally nailed it :) They look so good!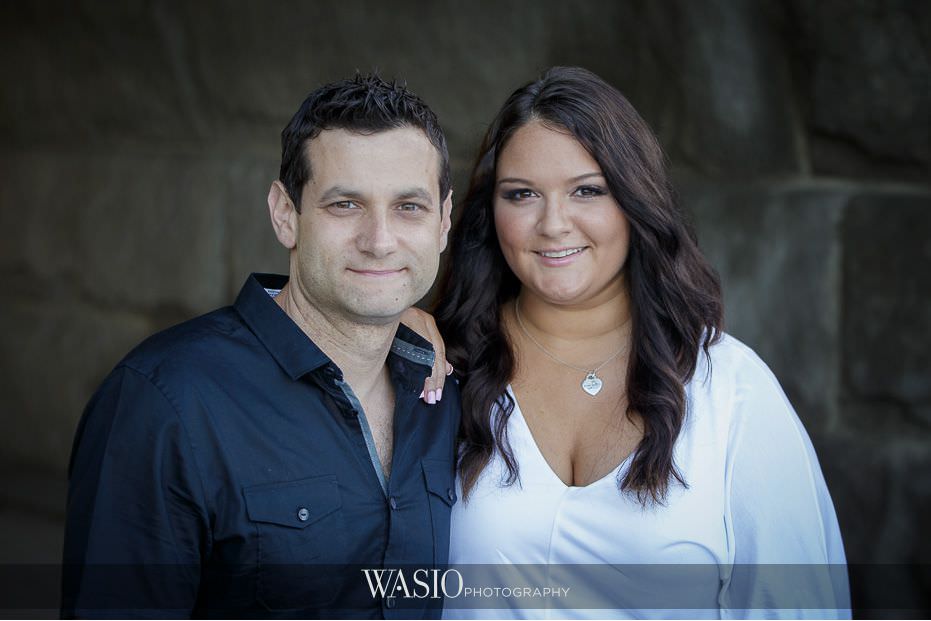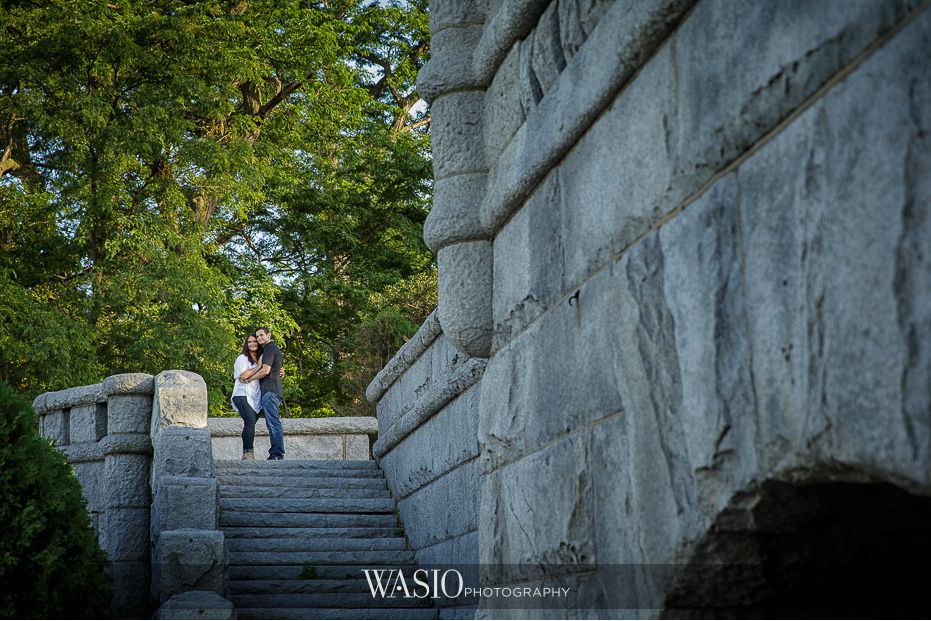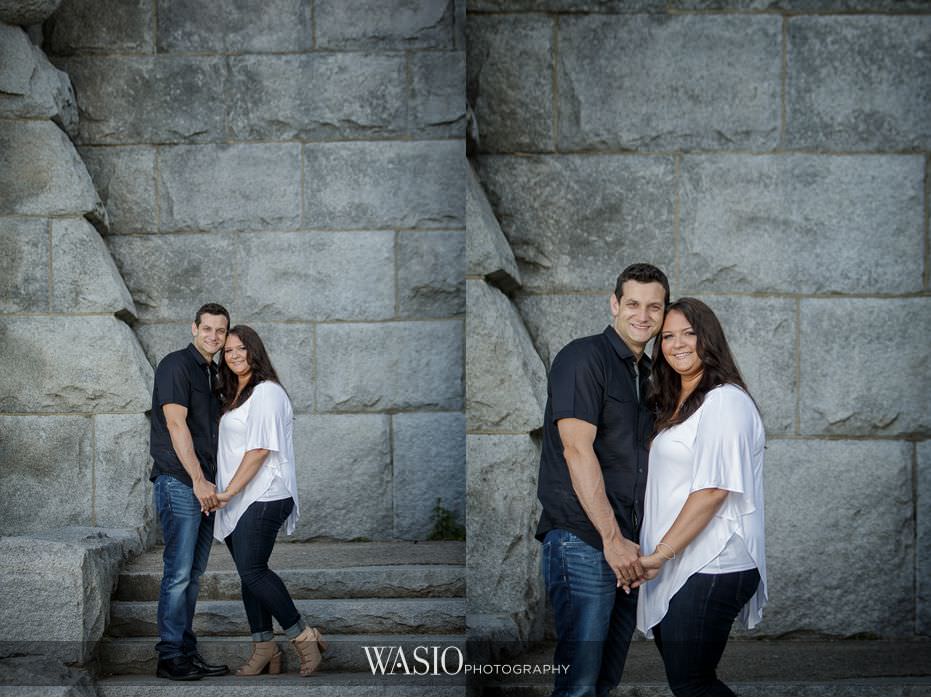 We love coming to this location because there is always beautiful light and minimal foot traffic on this side of the park.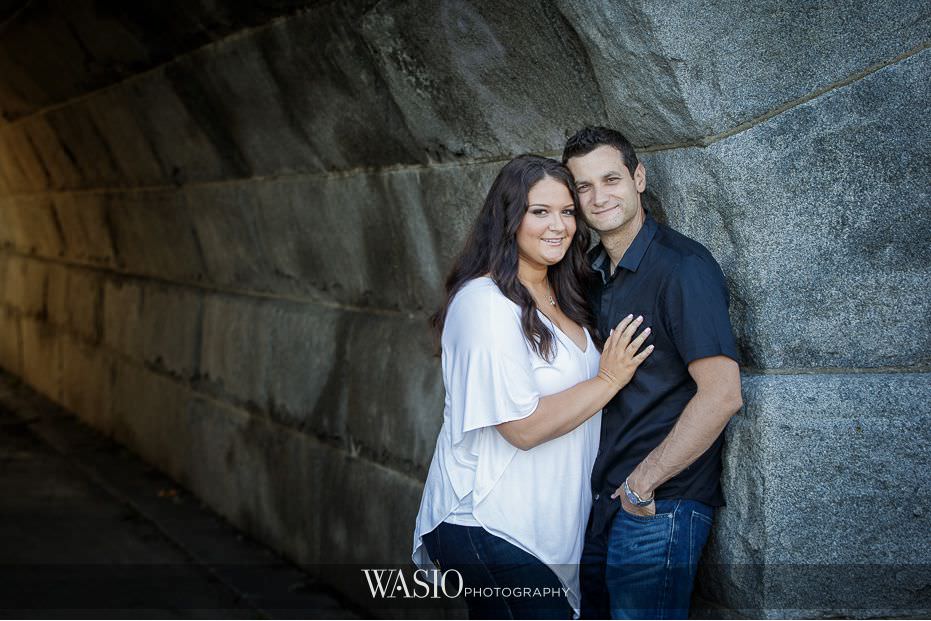 This photo below is one of my favorites because I love the way the sun hits them perfectly and this kind of has the Cinderella magic kingdom castle feel.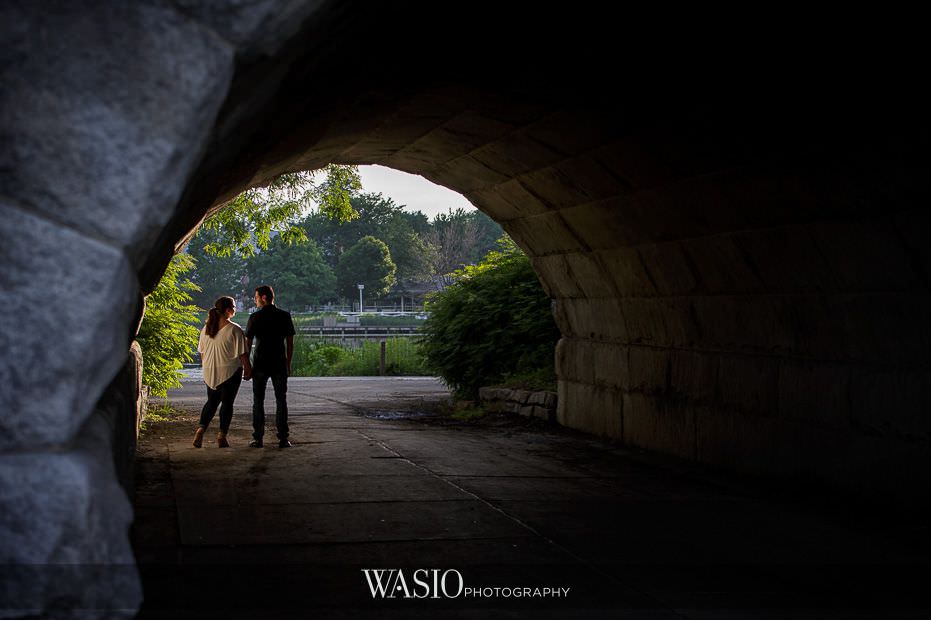 Aren't they just flawless? Another moment I really loved from their session because of how peaceful it was during the sunset hours. Also, check out Becca's perfect engagement ring – wow!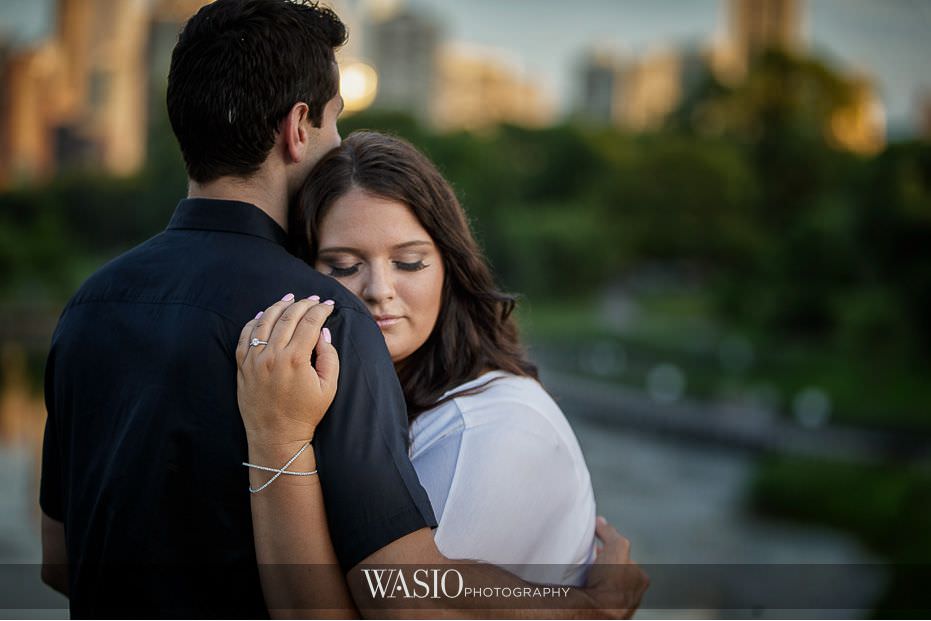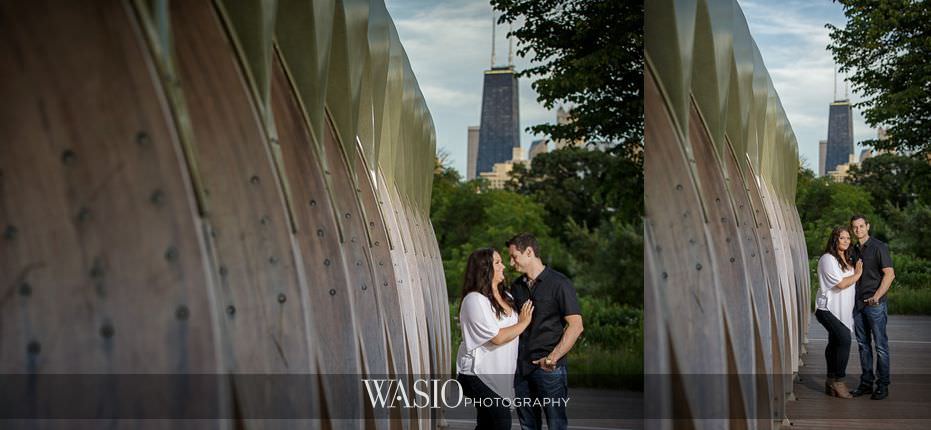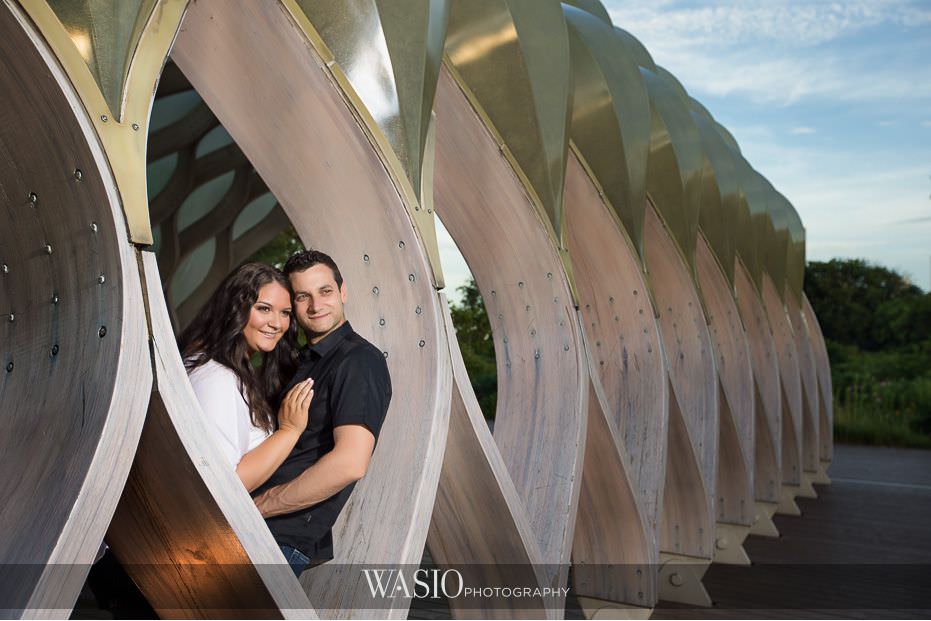 How often do you come across the Honeycomb empty? We had to take advantage of this. The perfect view to conclude their engagement photos!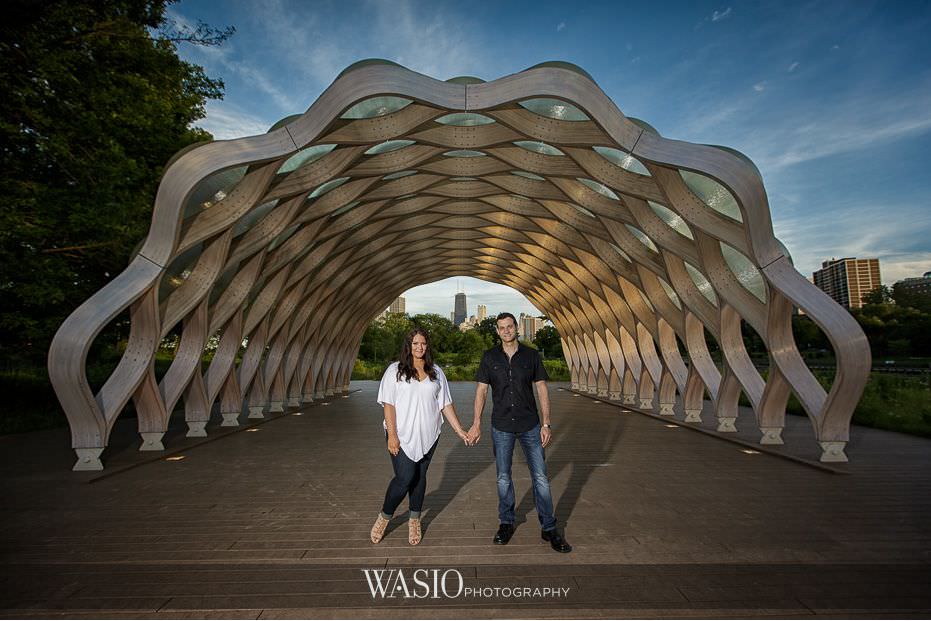 We hope you enjoyed Becca's and Gary's Lincoln Park engagement photos that were photographed by Yaneck and Sasha. If you or anyone you know is engaged or getting married and needs an engagement or wedding photographer, please contact us here.