Earlier this week we got to experience the peacefulness of the city with Emilia and Mladen for their Millennium Park engagement photos. Waking up before the crack of dawn may not sound super exciting, especially when you need to get glammed up and awake before the engagement session but it's totally worth it. We've been offering sunrise engagement sessions for the last 3 years and our couples absolutely love experiencing some of their favorite places around the city in a different way. For example, going to The Bean anytime during the day or evening is pure madness. There is so much space competition among tourists, weddings, and quinceaneras. By going to places like The Bean at sunrise has helped paint a new perspective of the city both for us and our couples. A new appreciation of the city is acquired when you get to experience the city all to yourselves.
Emilia and Mladen came with their super cute 8-month old puppy Max. Pets are not allowed in Millennium Park but we were able to sneak a few photos because they had family come along who was able to bring in and out their puppy Max. We are excited for their wedding which is coming up in a few short weeks. The Bulgarian-Serbian fusion will be a new level of fun experience for us. They will have their ceremony at Holy Resurrection Serbian Cathedral and the reception at Cafe Brauer.
Check out the photos below and don't forget to congratulate Emilia and Mladen on their engagement in the comments below! Also, major shout out to Aga for waking up super early to do Emilia's makeup.
We have a new love for The Bean, especially at sunrise and when there are no other people around.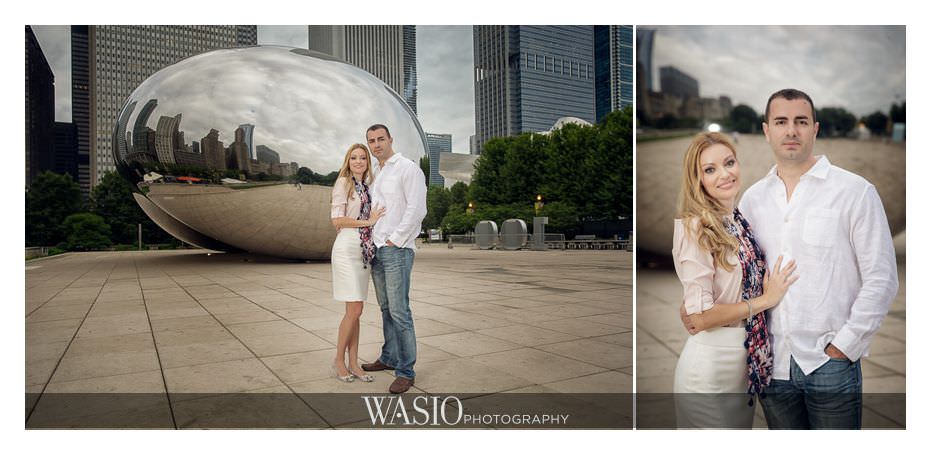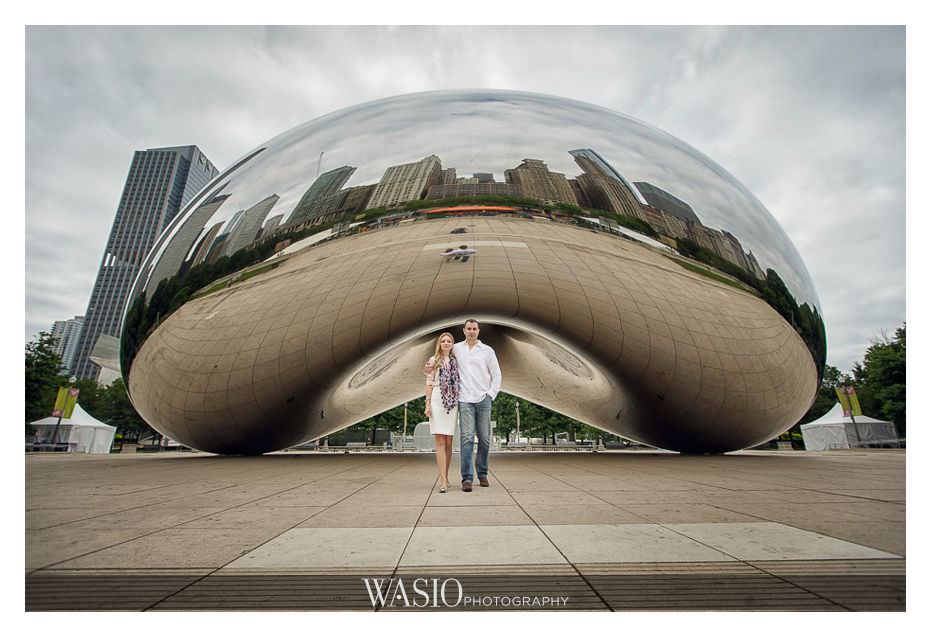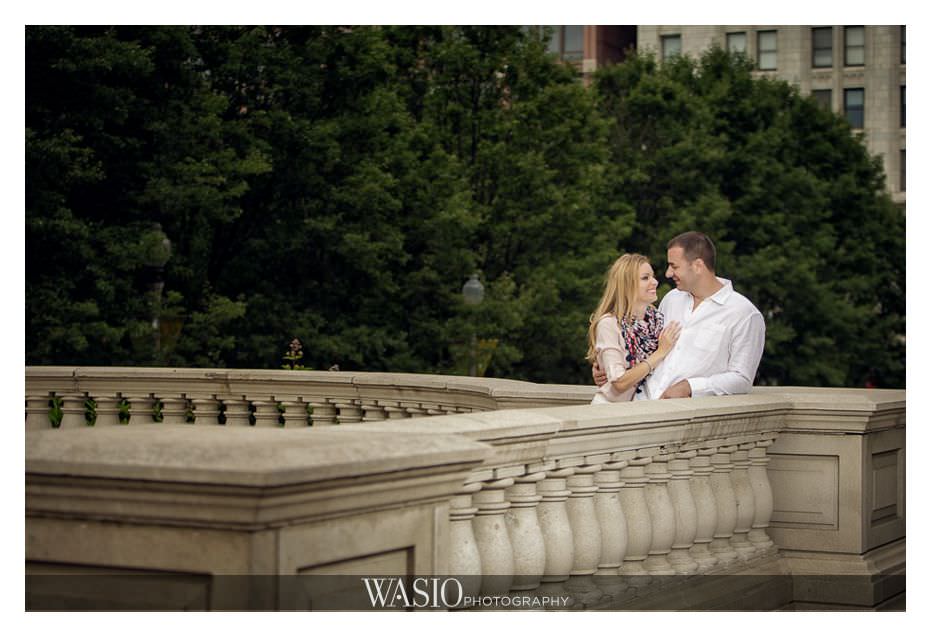 Isn't their 8-month old puppy, Max, super cute? Emilia got him as a Christmas gift from Mladen.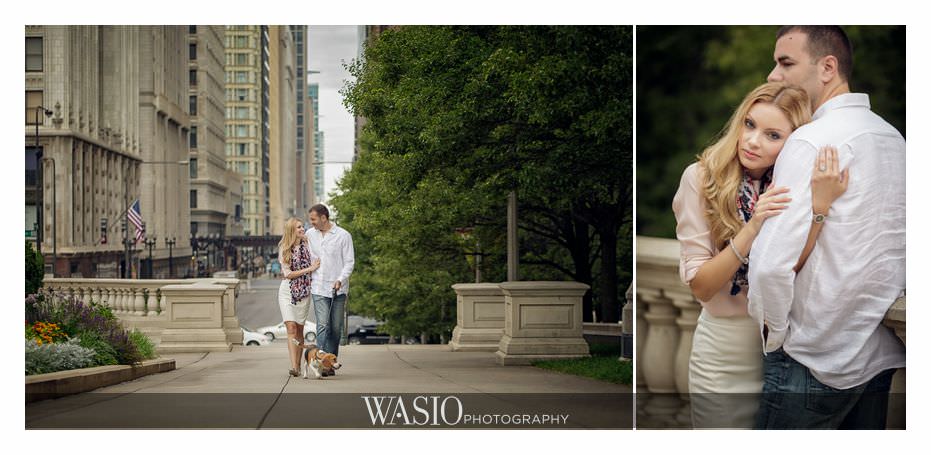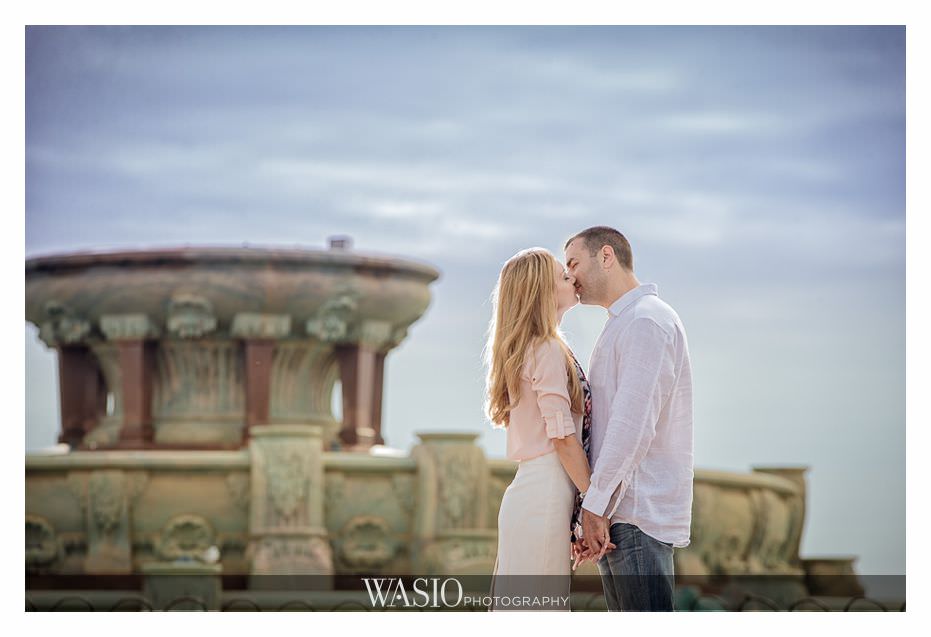 The Buckingham Fountain turns on at 8am (we didn't know that before) but we had the opportunity to take photos with and without the fountain being on. We think both look cool on that cloudy morning.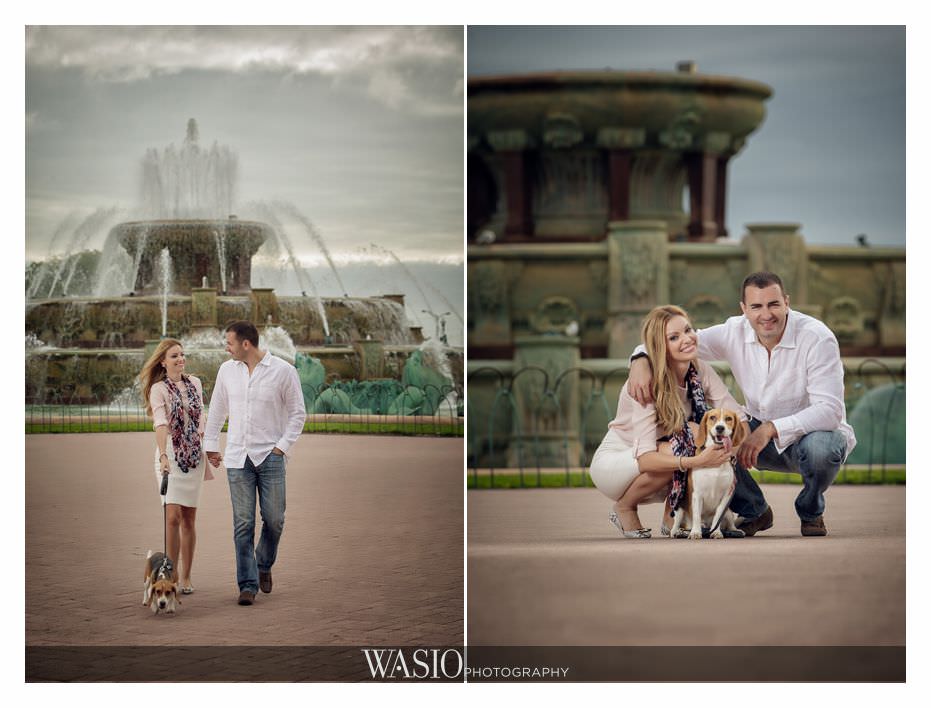 We hope you enjoyed Emilia's and Mladen's Millennium Park engagement photos photographed by Yaneck. If you or anyone you know is looking for an engagement or wedding photographer, please contact us here.