Museum of Broadcast Communications Wedding – Alyssa & Salvatore
Before we get into the details of Alyssa's and Salvatore's Museum of Broadcast Communications Wedding, we need to share about their engagement first. This past January, before we moved to California, we actually flew out to San Diego to photograph Alyssa's and Salvatore's Balboa Park engagement. I think we got one of the rare rainy days that Southern California has to offer but we made the most of it. Now when we show couple's the photos from their engagement, they all think the rain is so romantic and want the same thing. In the 8 month's that we've lived here in San Diego, I think it has rained maybe three times and that was just early in the morning.
Morning Festivities
Just to be clear, it did not rain a single drop on the day of Alyssa's and Salvatore's wedding. We got a perfect Chicago summer sunny day! Alyssa spent the morning getting ready at her parents home, the home she spent most of her childhood. Guess what? Salvatore was literally just down the street a few homes over getting ready in the home he and Alyssa own together. Why am I so excited about this? Well, it doesn't get anymore romantic than this. Alyssa and Salvatore have known each other practically their whole lives as they have lived on the same street. They are both Italian and live in a tight-knit Italian community. Everyone knows EVERYONE! It's awesome.
Alyssa and Salvatore both had fun and festive mornings. We adore all of their beautiful wedding details that they had laid out for us, ready to be photographed. I mean, are their rings alone not to die for? Alyssa really spoiled Salvatore. A few months before the wedding, she had a boudoir session with our very own Magdalena. From that session, she ordered a custom handmade Italian album to gift to Salvatore. **See his reaction below***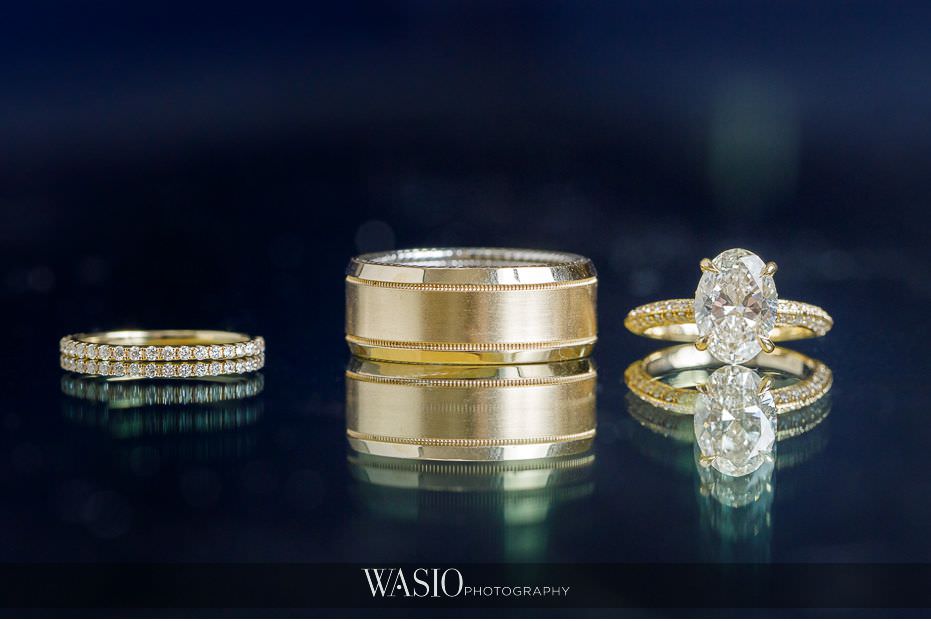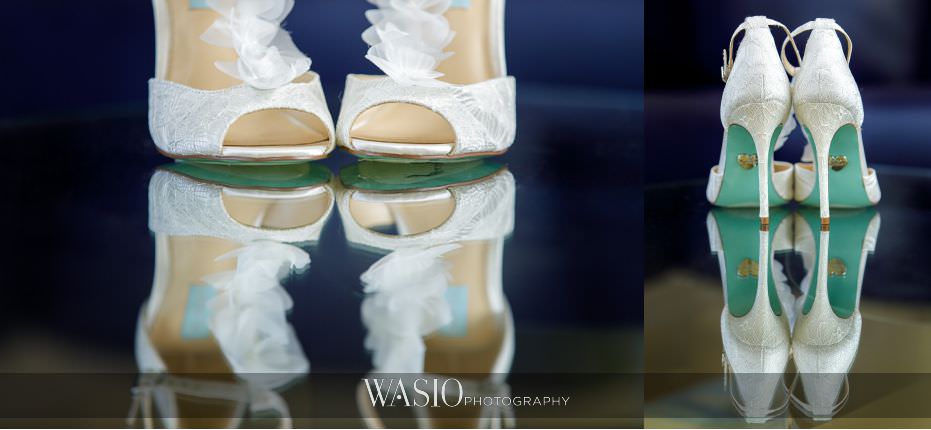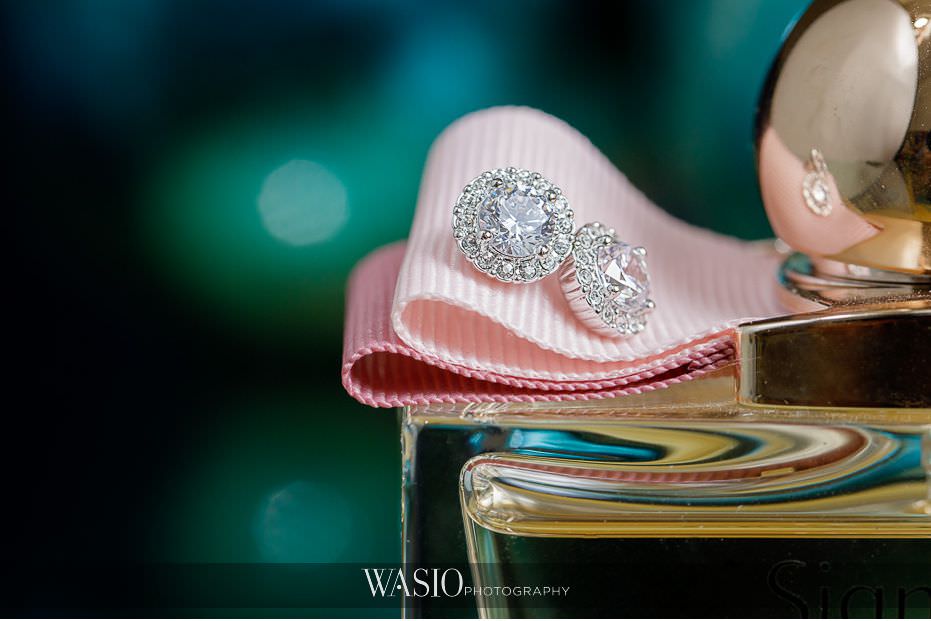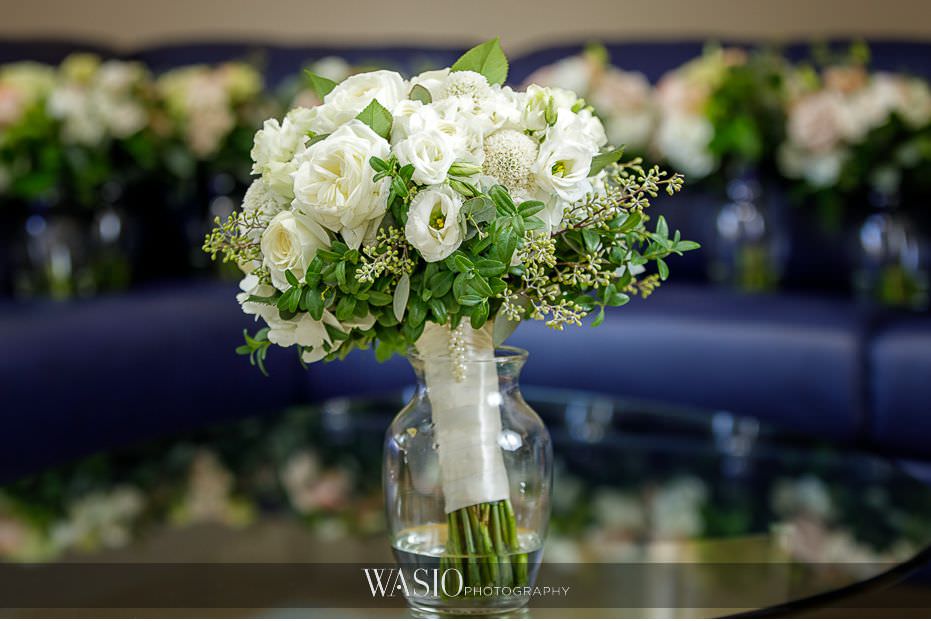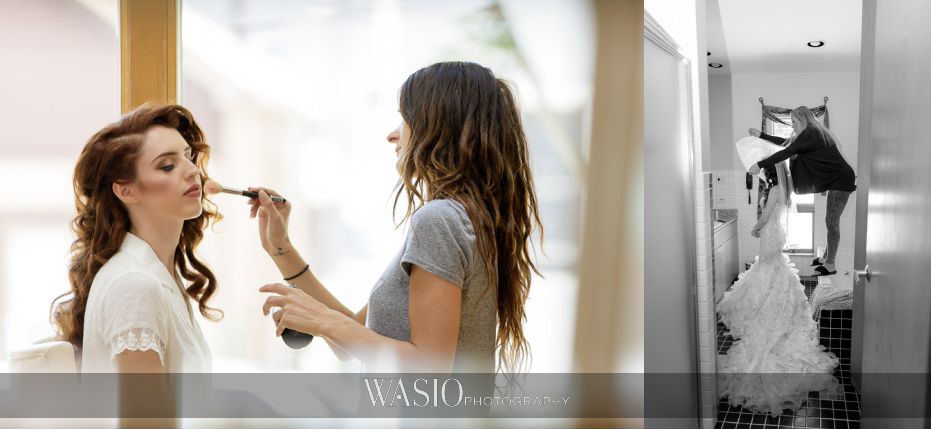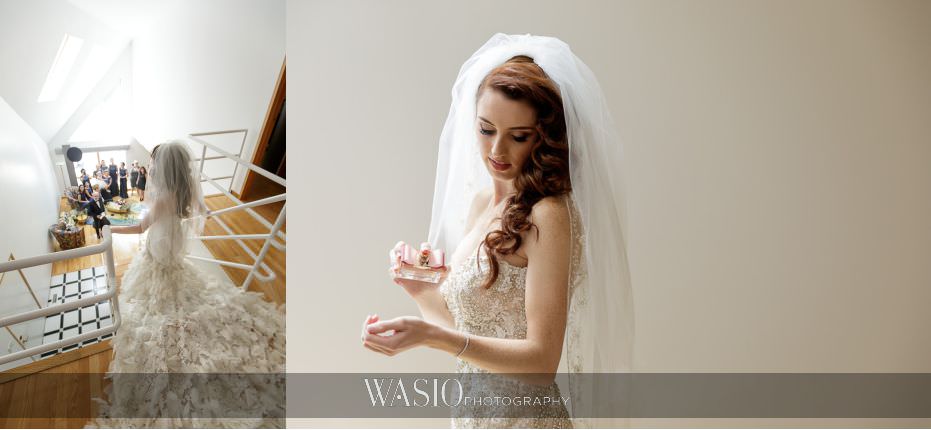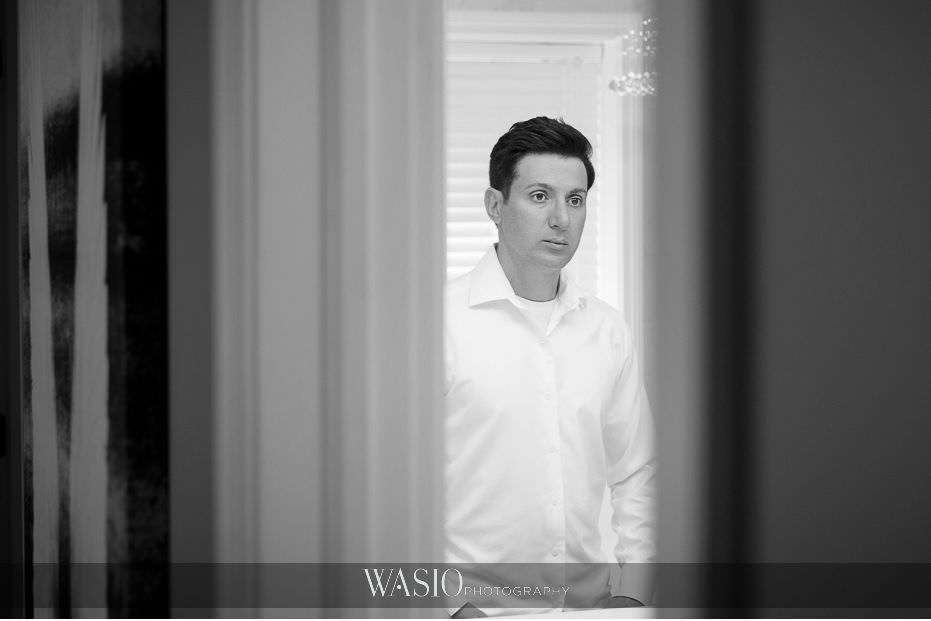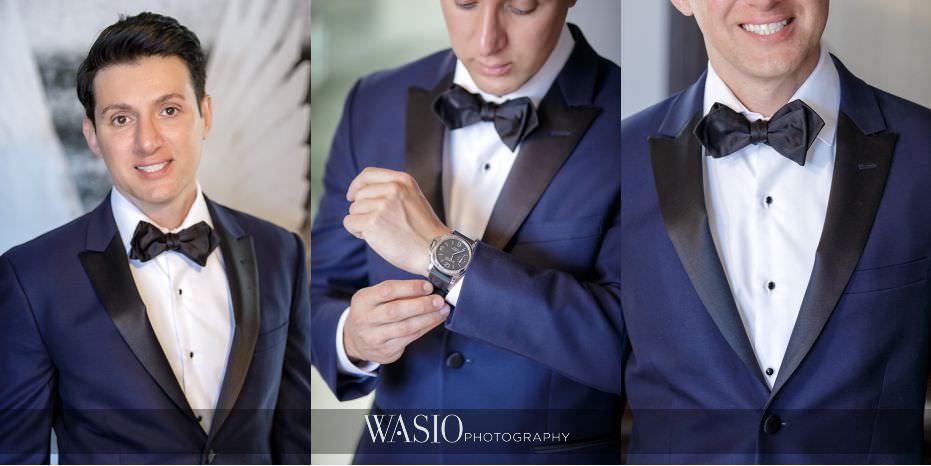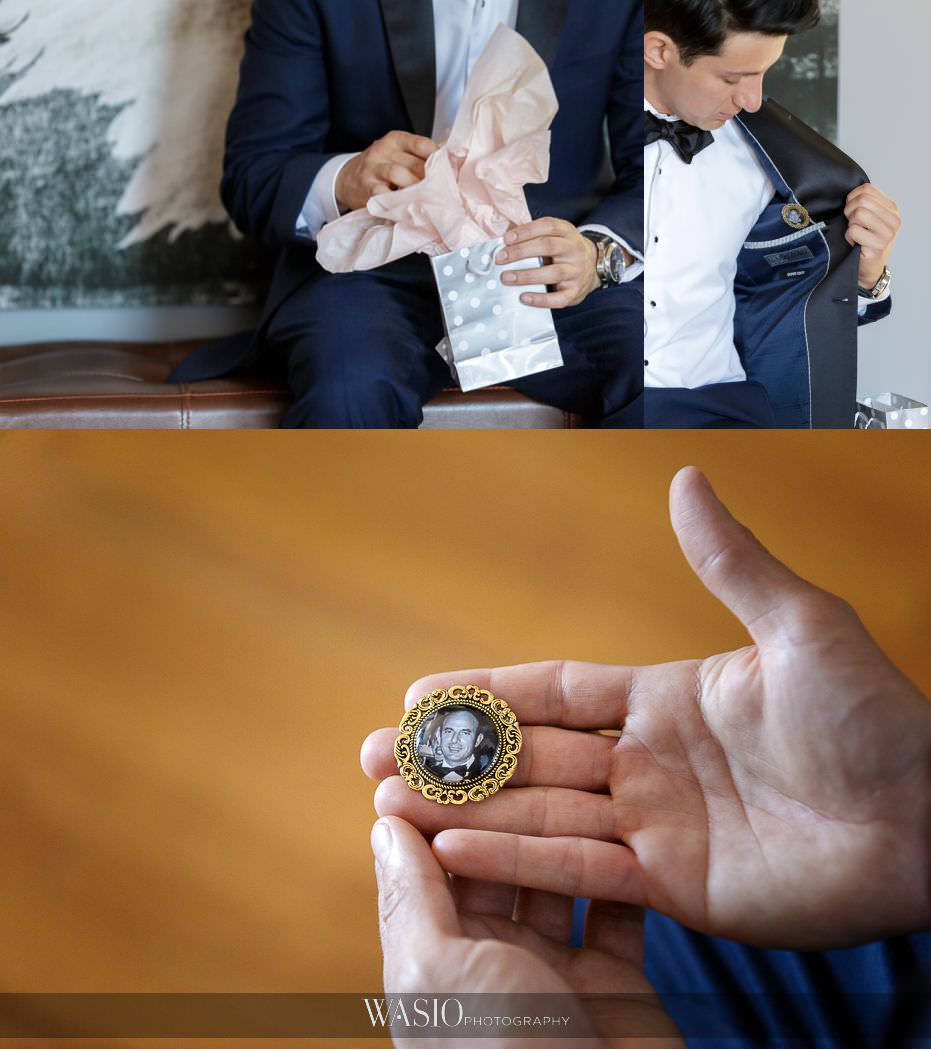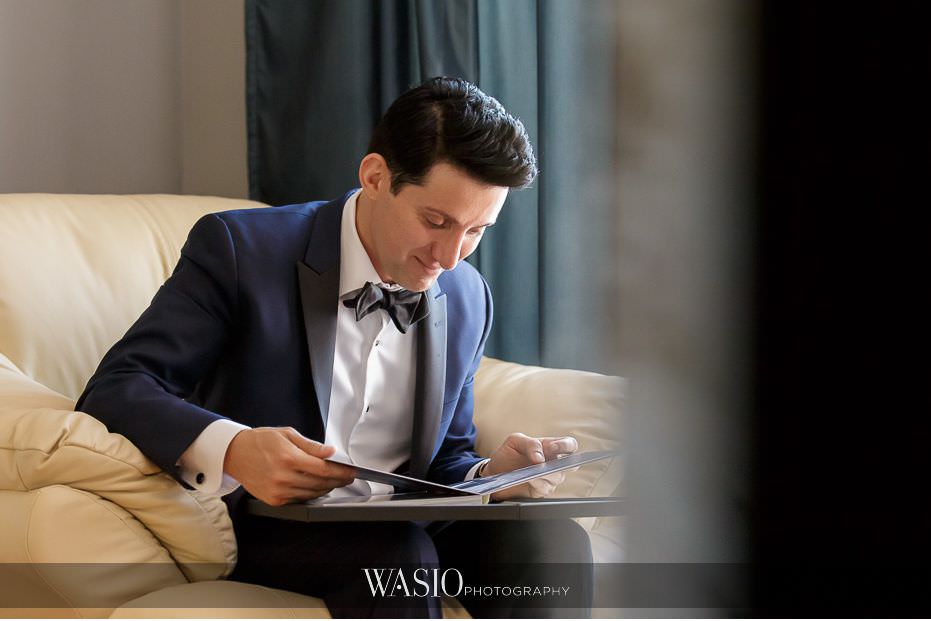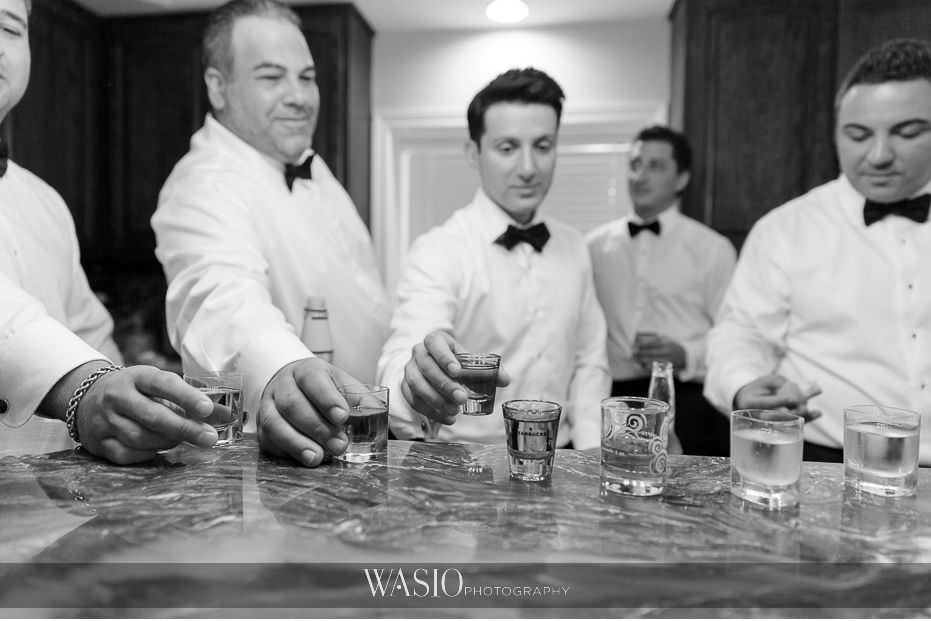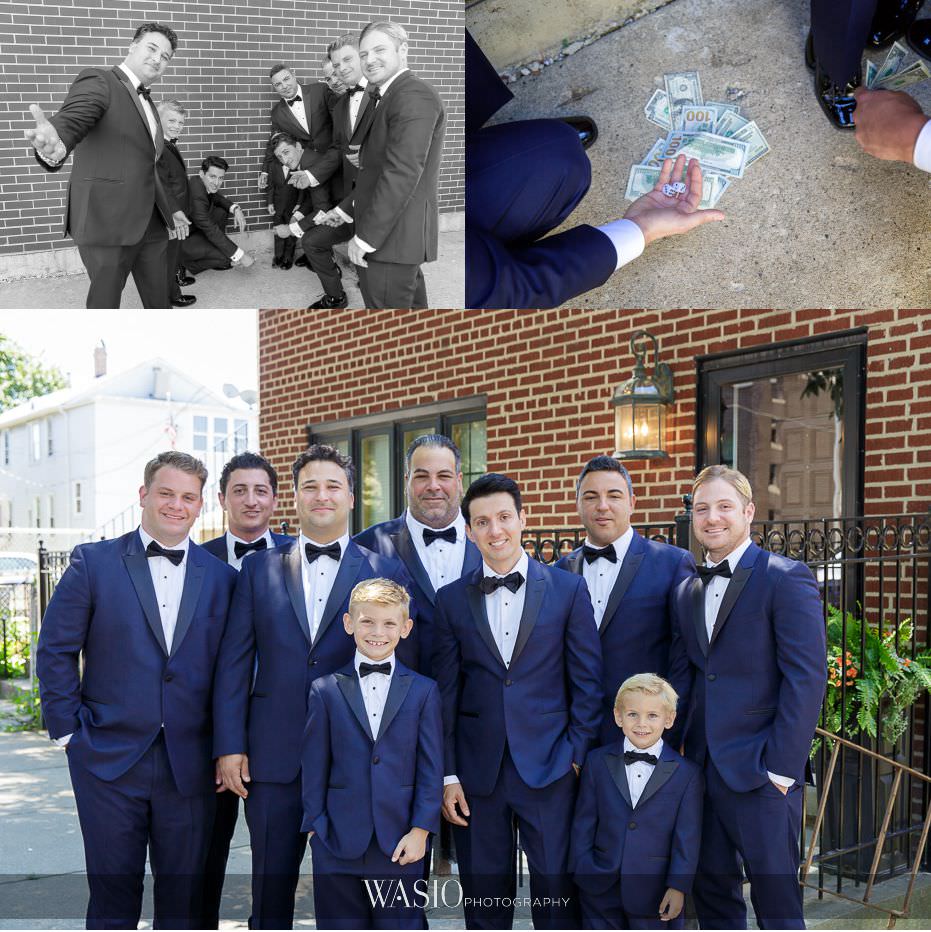 Alyssa and Salvatore had their ceremony at their neighborhood Church. It's located in Bridgeport and it's definitely worth taking a drive to check this place out. Alyssa was taken to the church in a very cool vintage that was driven by her father. It was definitely an adventure getting to the church. Since this was a true vintage car, it was not the smoothest machine to operate but the memories we made in the car with Alyssa and her father are priceless. Also, on the way to the church, one of their neighbors chased them down in the car just to tell Alyssa what a beautiful bride she was. How amazing is that? I thought that only happens in movies!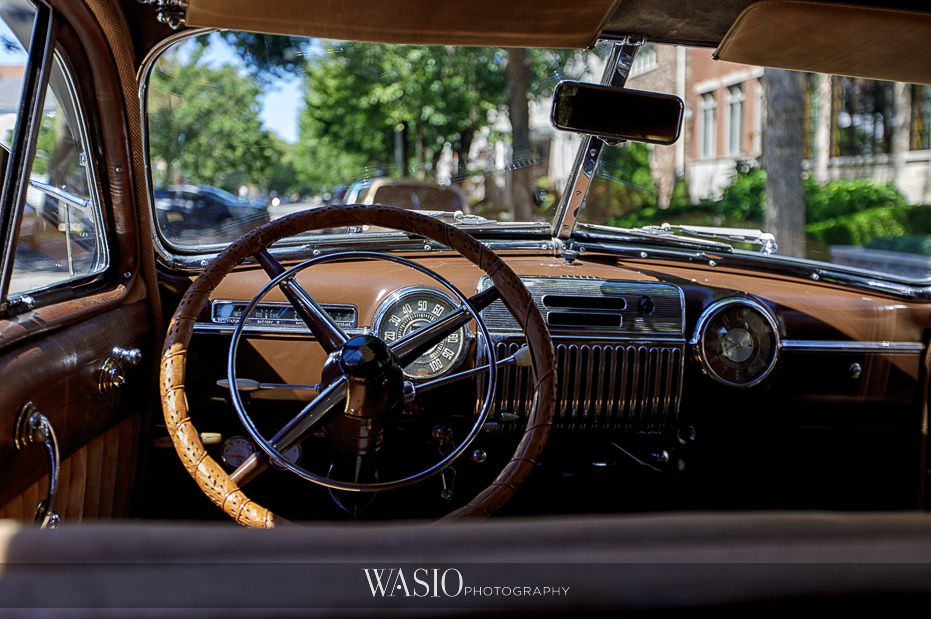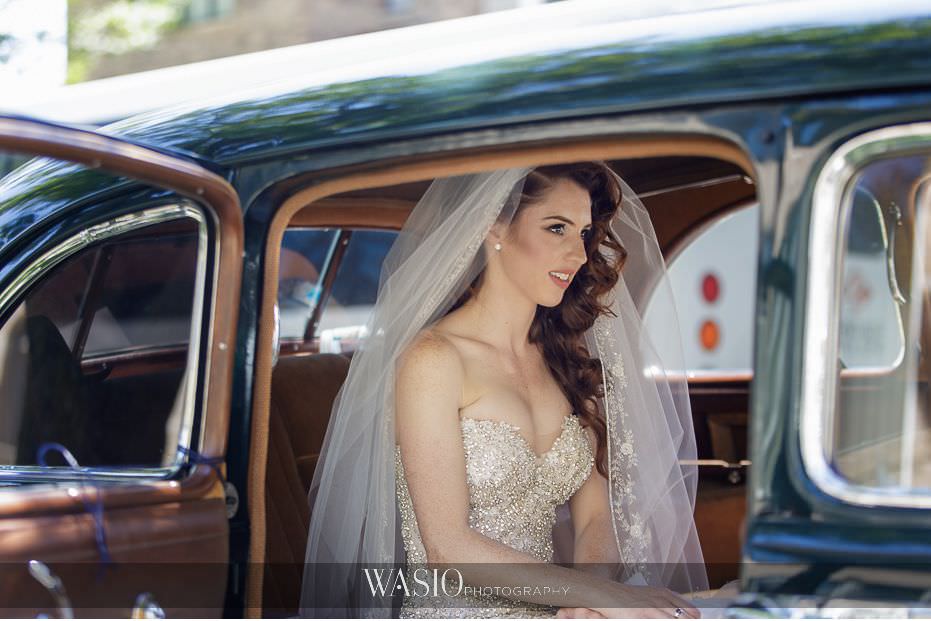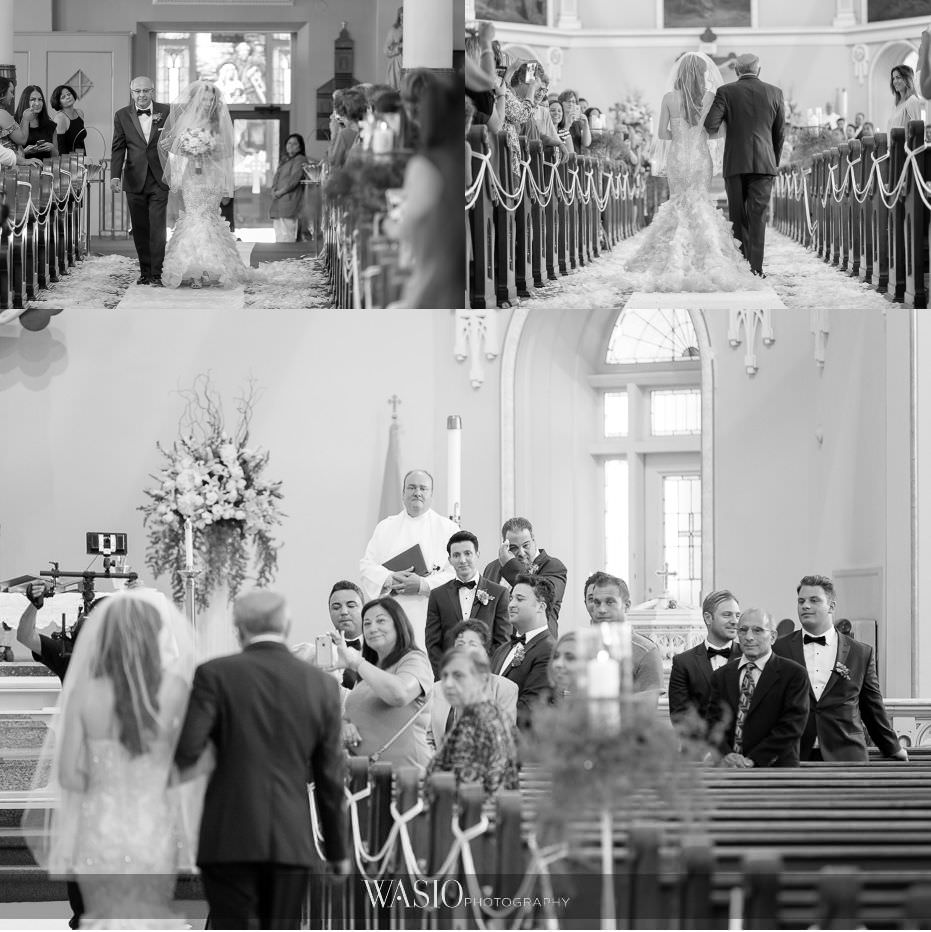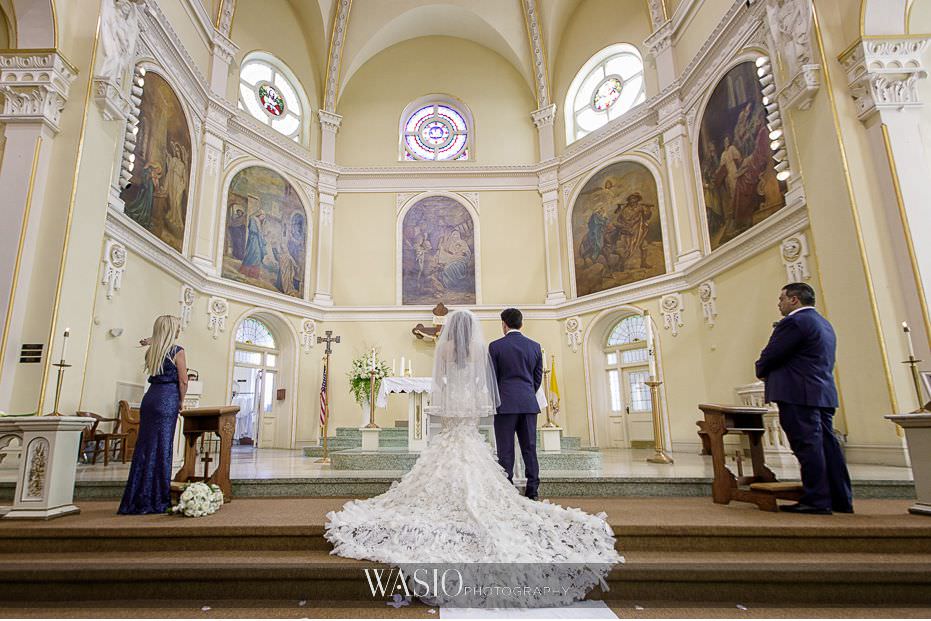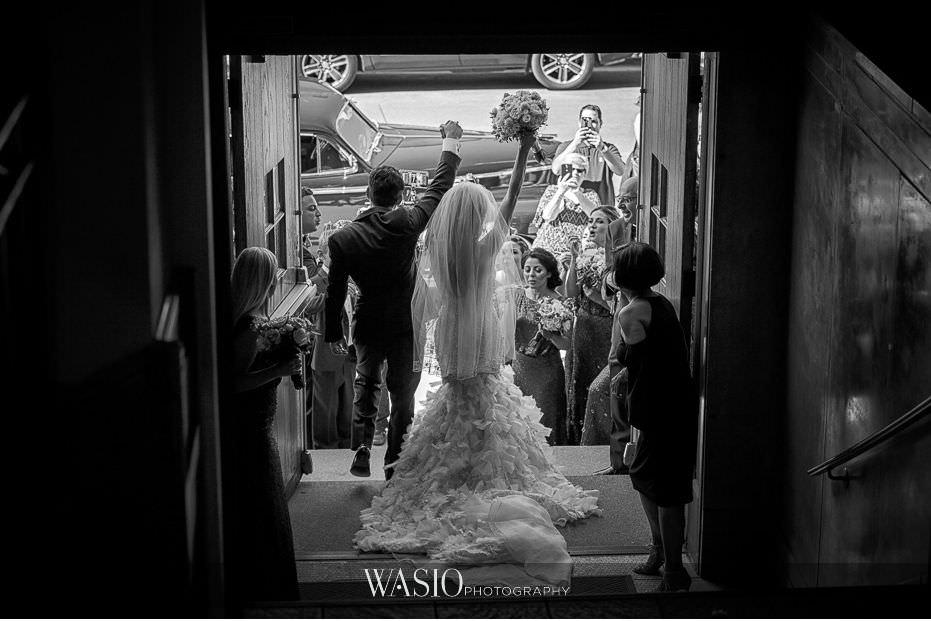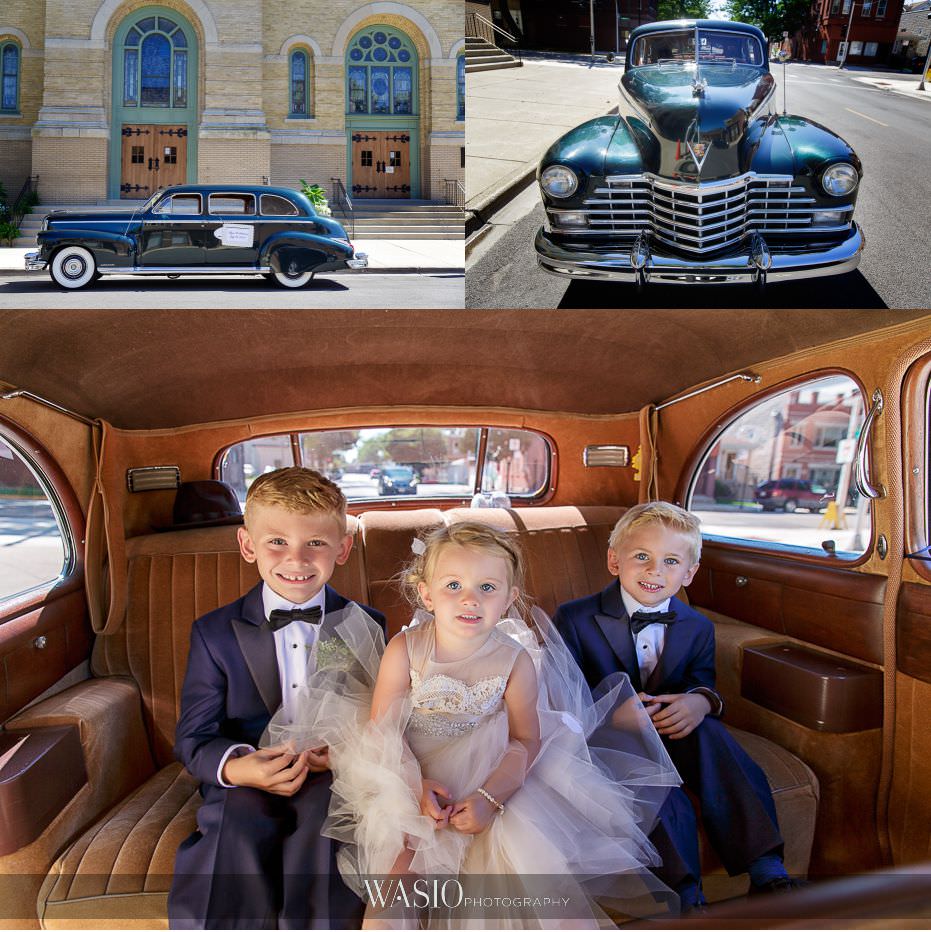 Iconic Chicago Portraits
After their ceremony, we headed to downtown Chicago for some iconic portraits. We love incorporating the Chicago architectural landscape into the portraits while still capturing the essence of emotion. Alyssa and Salvatore spoiled us by giving us extra time to photograph both them and their big wedding party.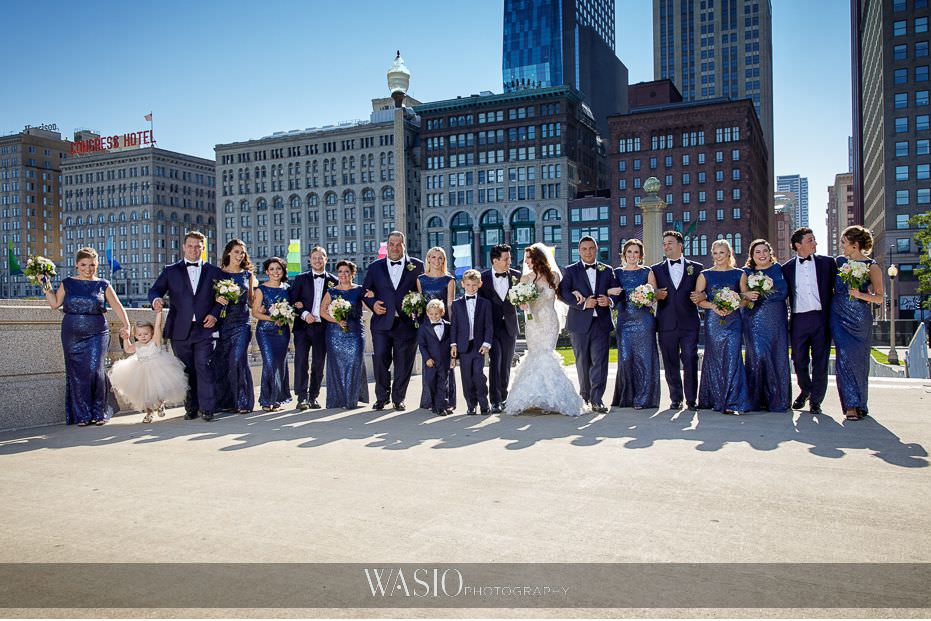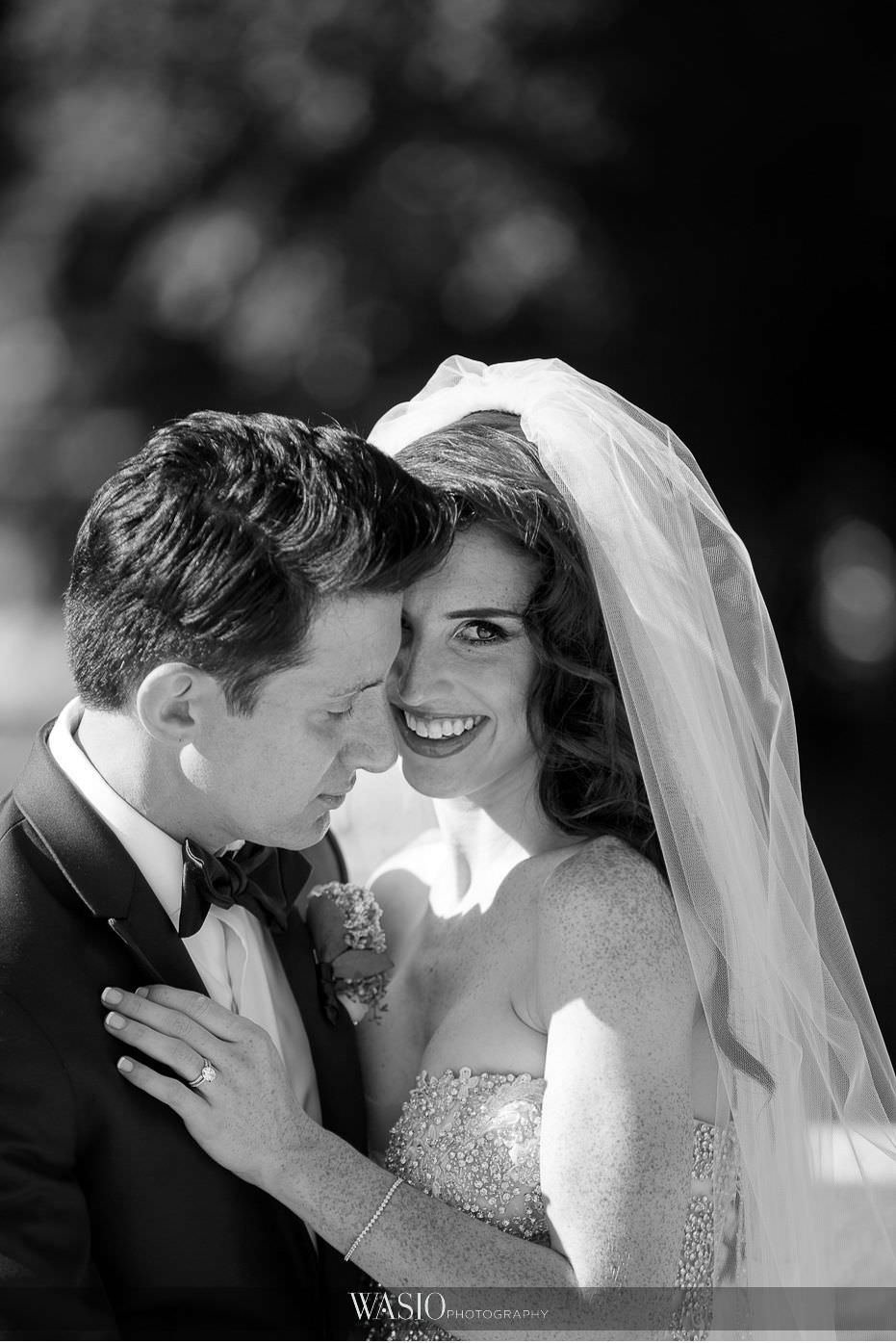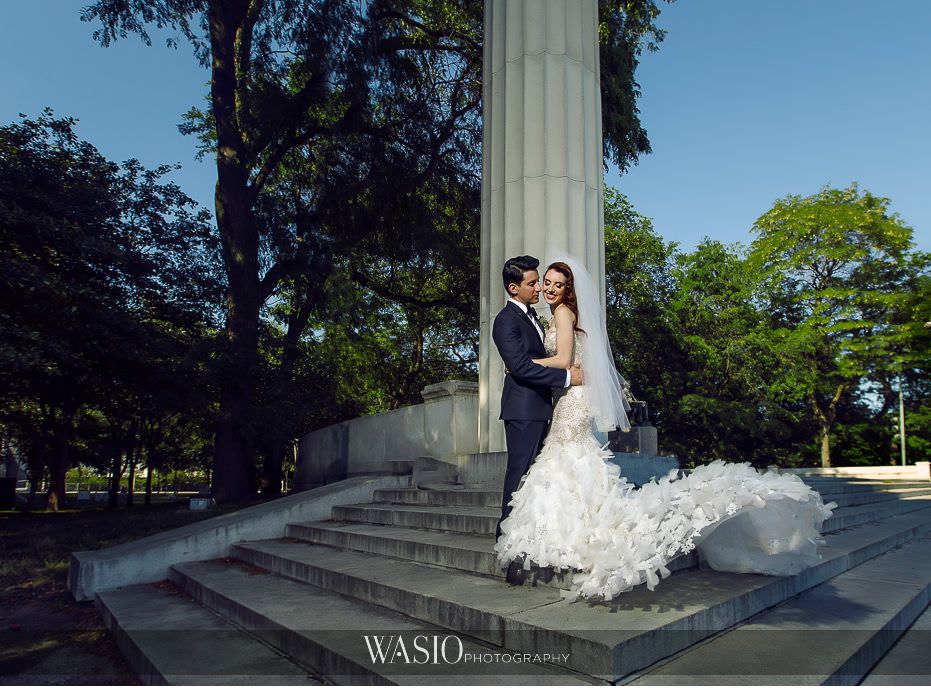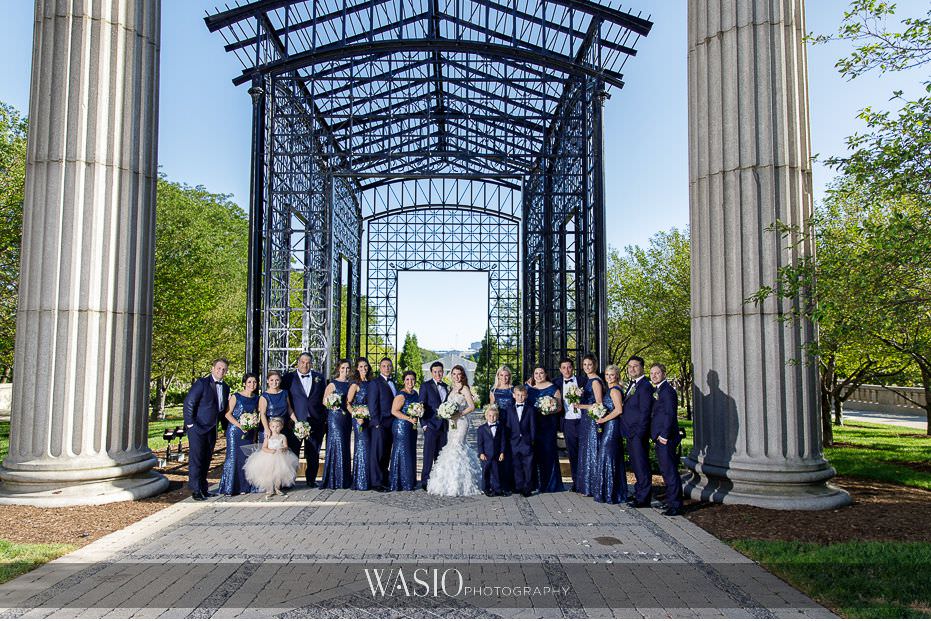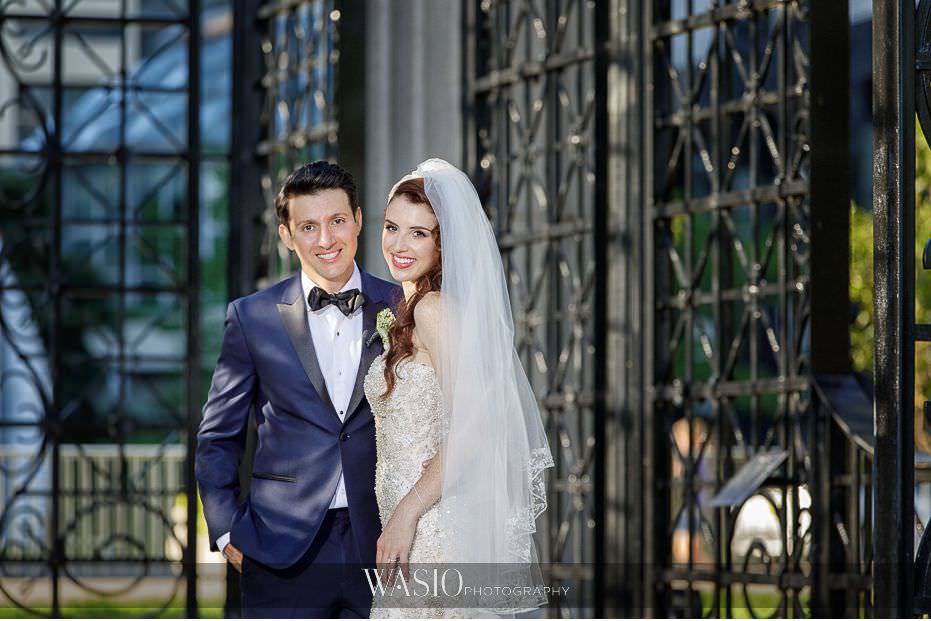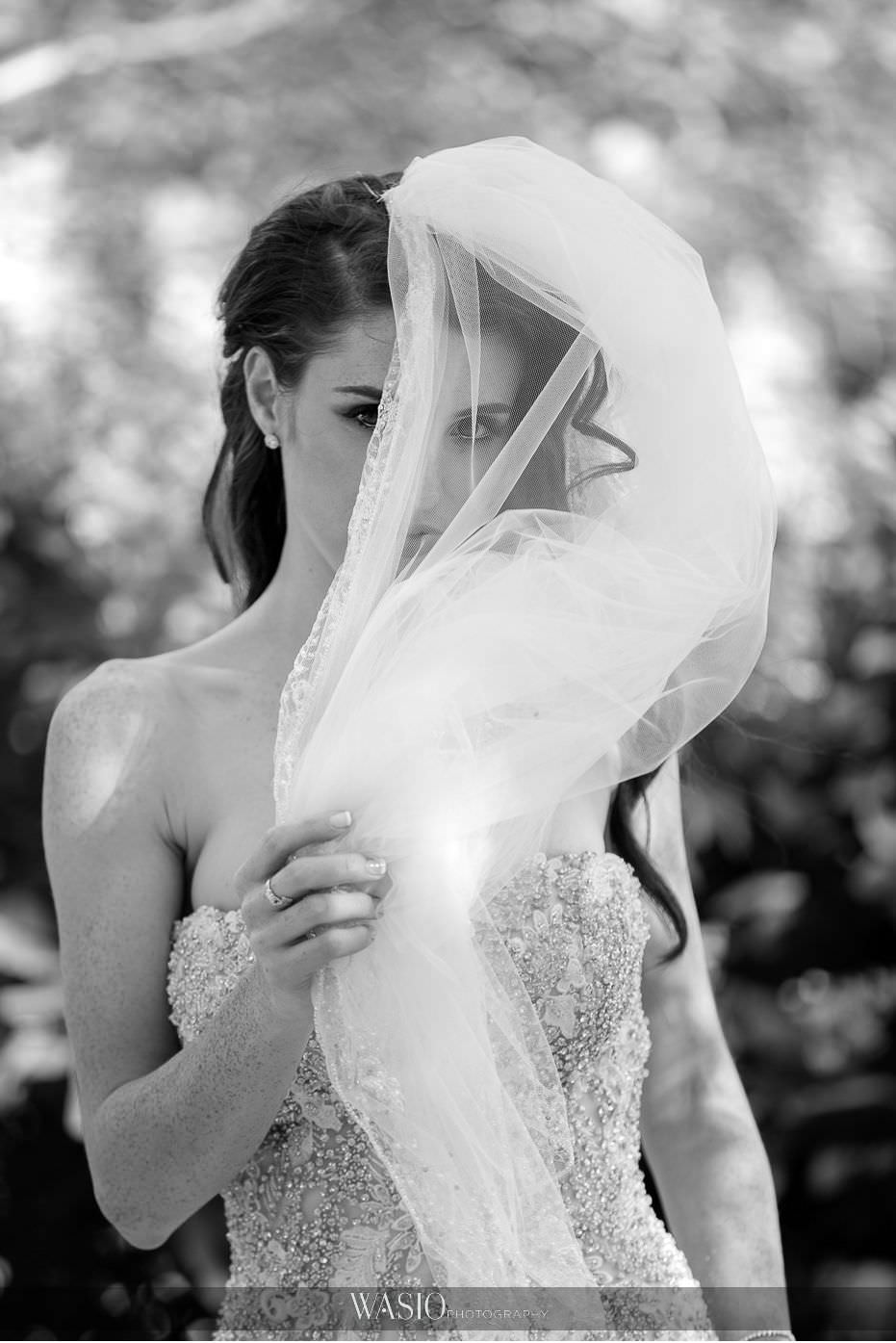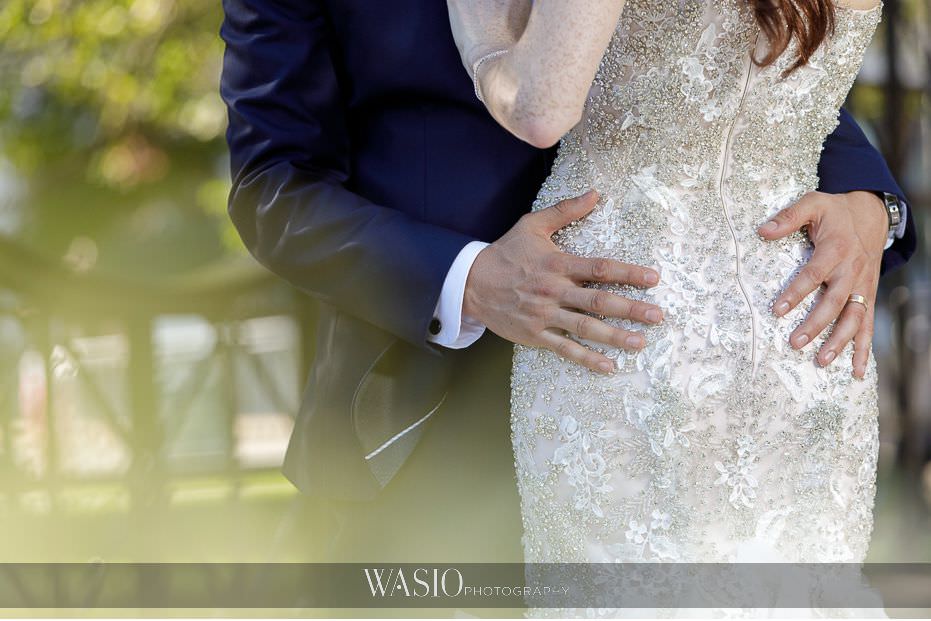 Museum of Broadcast Communication Wedding
From cocktail hour to the reception detail, everything was so thought out and perfectly put together. Alyssa and Salvatore had a custom wall Gobo with the same logo they had for both their save-the-date and wedding invitations. The entrance they had into the reception room was celebrity like with all of the lights and flashes going off. To say it was the perfect summer wedding is an understatement.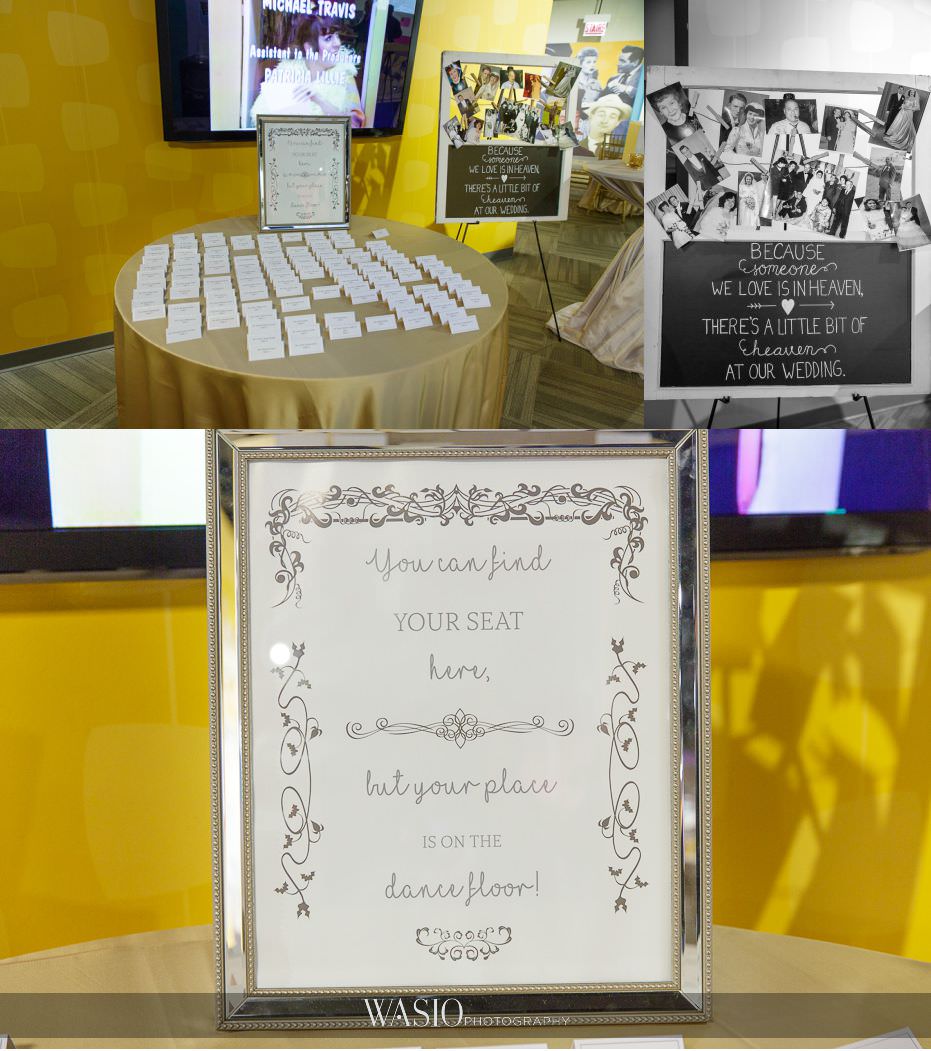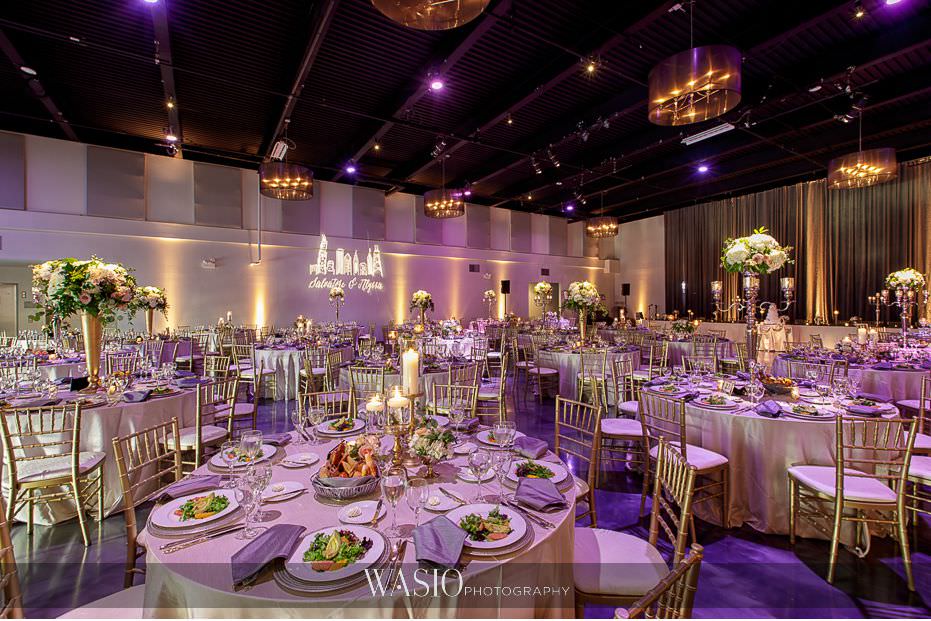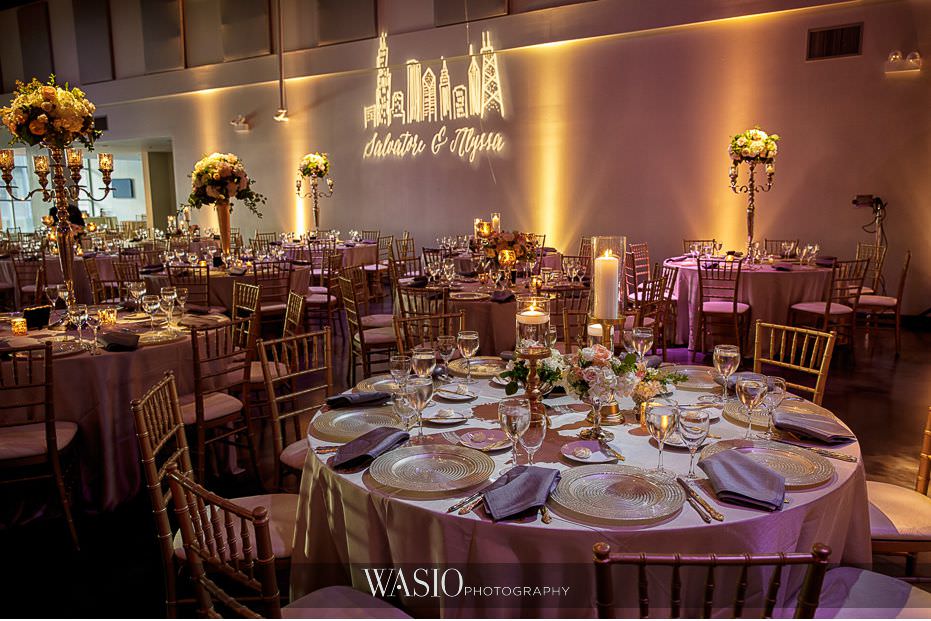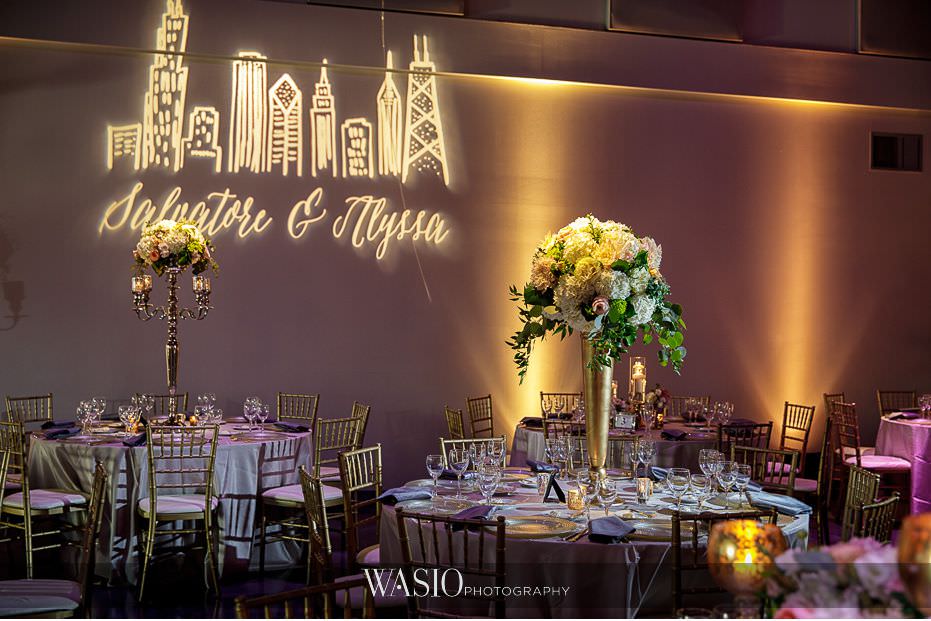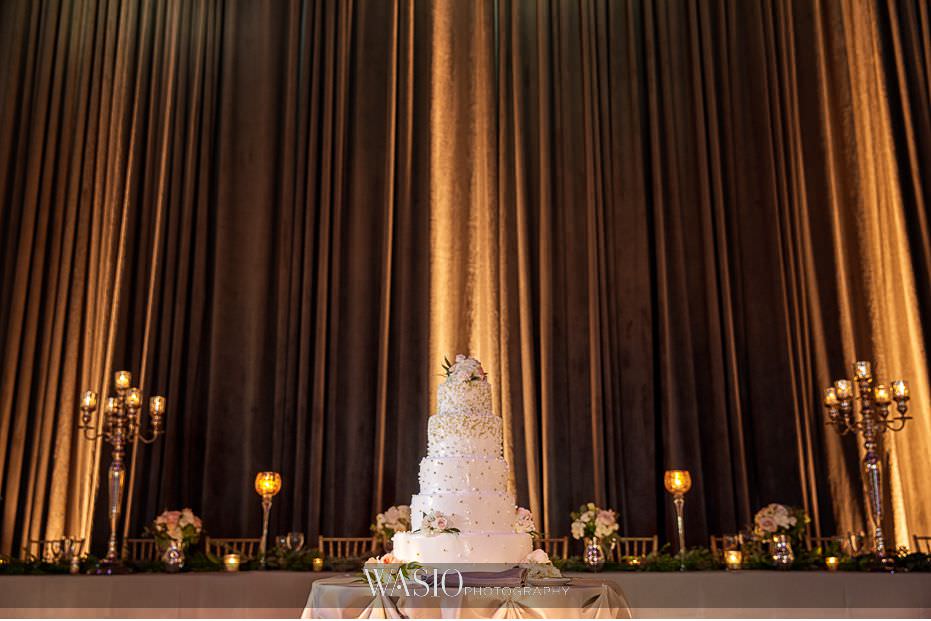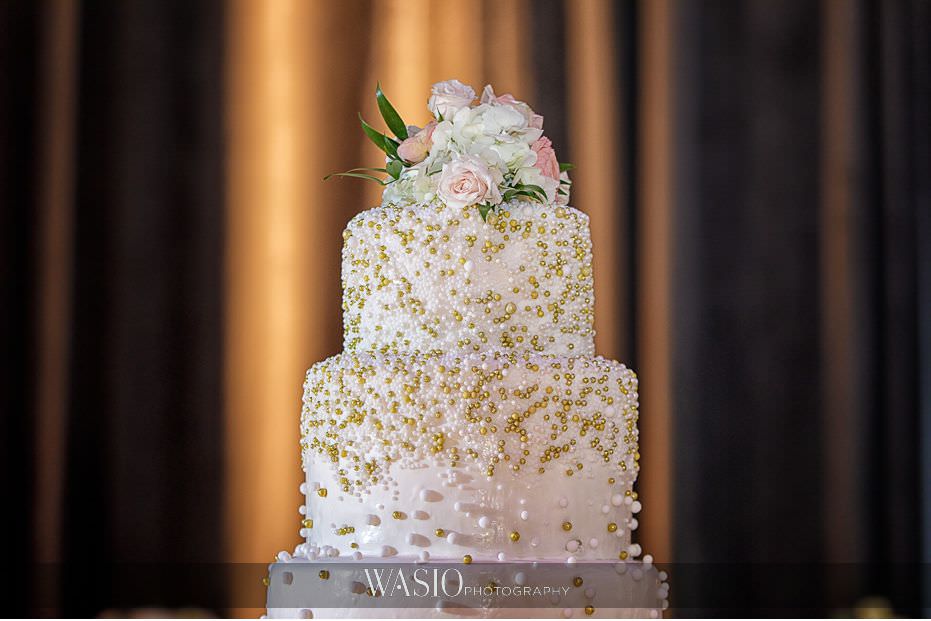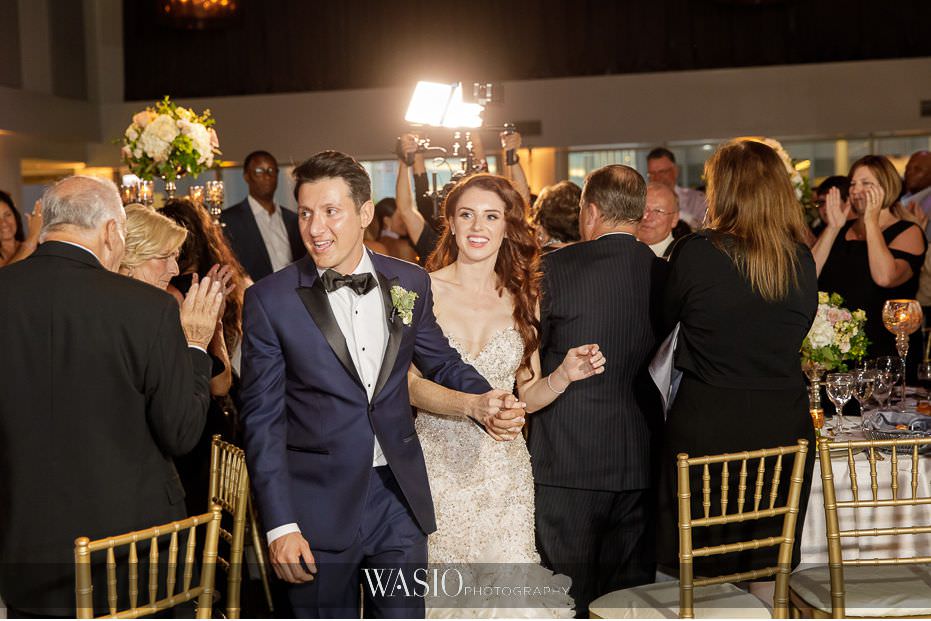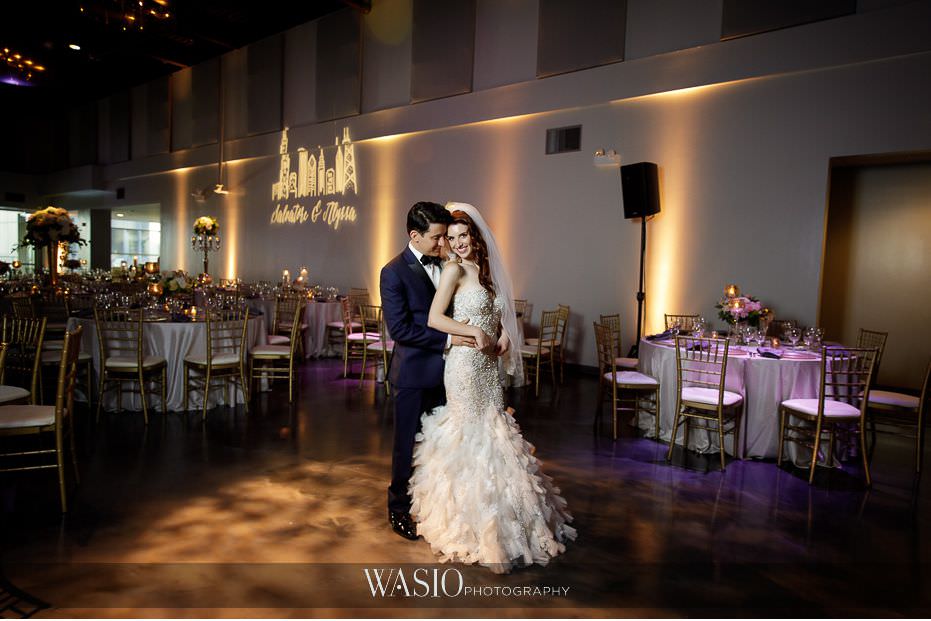 This Museum of Broadcast Communications wedding was photographed by Sasha and Yaneck.