Today Olivia turns one and to celebrate we wanted to share Olivia's first birthday photos that we photographed last week. She is such a fun and energetic baby. Olivia totally rocked it out in front of the camera. We put here through a few outfit changes and she was patient and having fun throughout the whole session. Lauren, her mother wanted to include a Harley Davidson theme because Olivia's father is a huge fan. We are sure he will be super surprised when he sees the first photo below. Lauren works in the florist industry and she is very gifted with creating beautiful flowers. It was a fun idea to incorporate roses for Olivia to play with. Olivia liked the roses more than she enjoyed the red lipstick! For the cake smash, we wanted Olivia to go wild and with the cake. We think she did a good job and really enjoyed eating all of that sugar.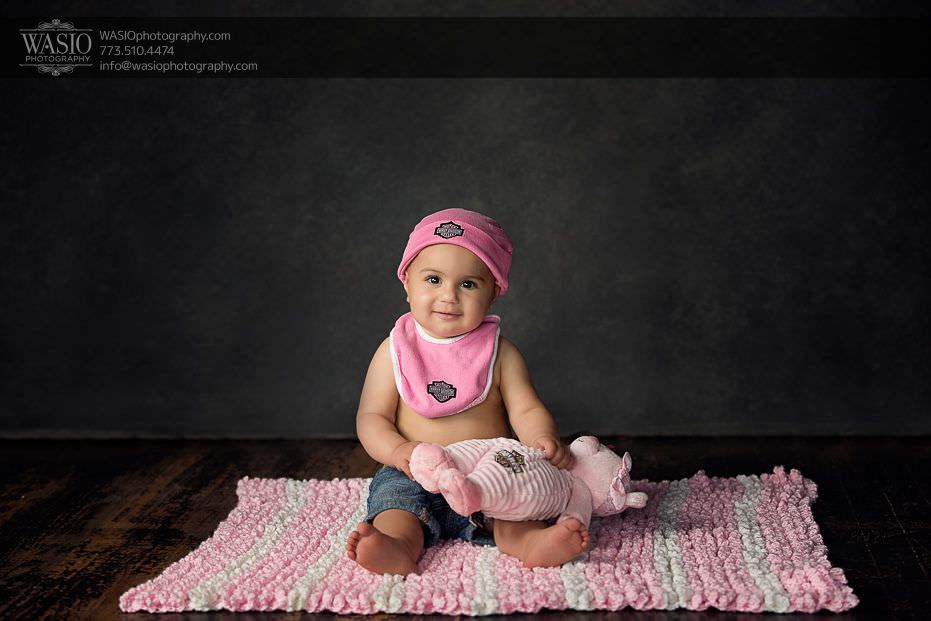 Olivia is currently not a big fan of wearing anything on her head or neck. These captured moments of her wearing the hat or any head pieces you see below were very precious moments that literally lasted about 3 seconds :)
There are not too many "mommy and me" photo sessions. I really like that I got the opportunity to capture special moments between Lauren and Olivia. This photo session is a surprise for Olivia's daddy!
Olivia was a pro at smashing the cake. She really went for it. I think she was simply tired and sticky at the end and was ready for some beauty sleep.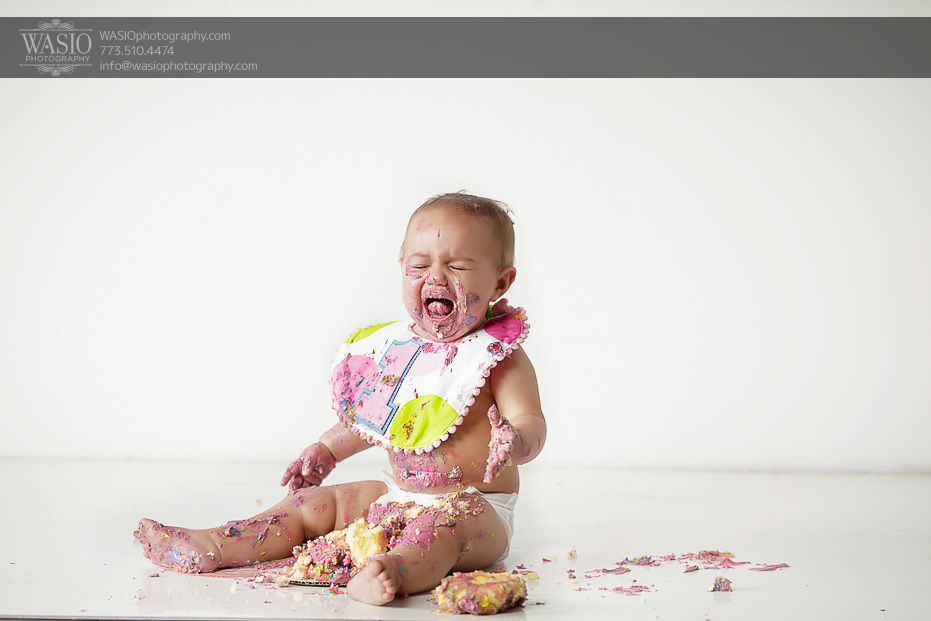 We hope you enjoyed Olivia's first birthday photos. Please leave a comment below wishing Oliva a very happy first birthday! If you or anyone you know is looking for children or family photography, please contact us here. Olivia's first birthday photos session was photographed by Chicago children photographer Sasha.