Merrybeth's and Mike's Renaissance Chicago downtown hotel wedding…
The Renaissance Chicago downtown hotel is the perfect location to enjoy and celebrate one of the best days of your life! There are so many unique and fun spots around the hotel and we got to take advantage of the newly renovated rooms with Merrybeth and Mike. The hotel has been renovated from Chicago vintage to très urban chic.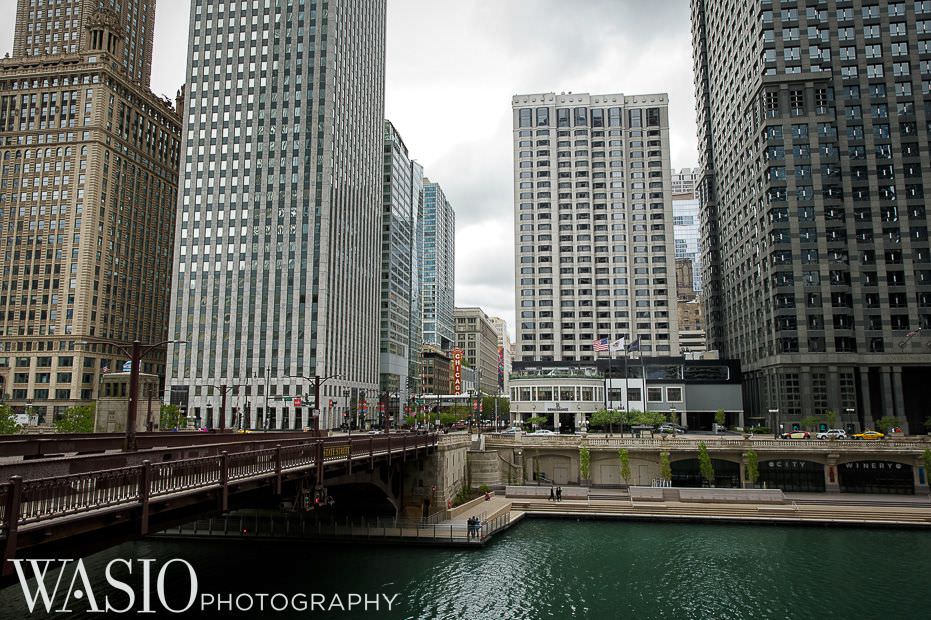 Merrybeth had very elegant and chic wedding details. Her shoes are to die for. Jimmy Choo's are one of the most comfortable shoes a bride can choose to wear on her wedding day. Plus, these cuties can be worn after the wedding to many special events.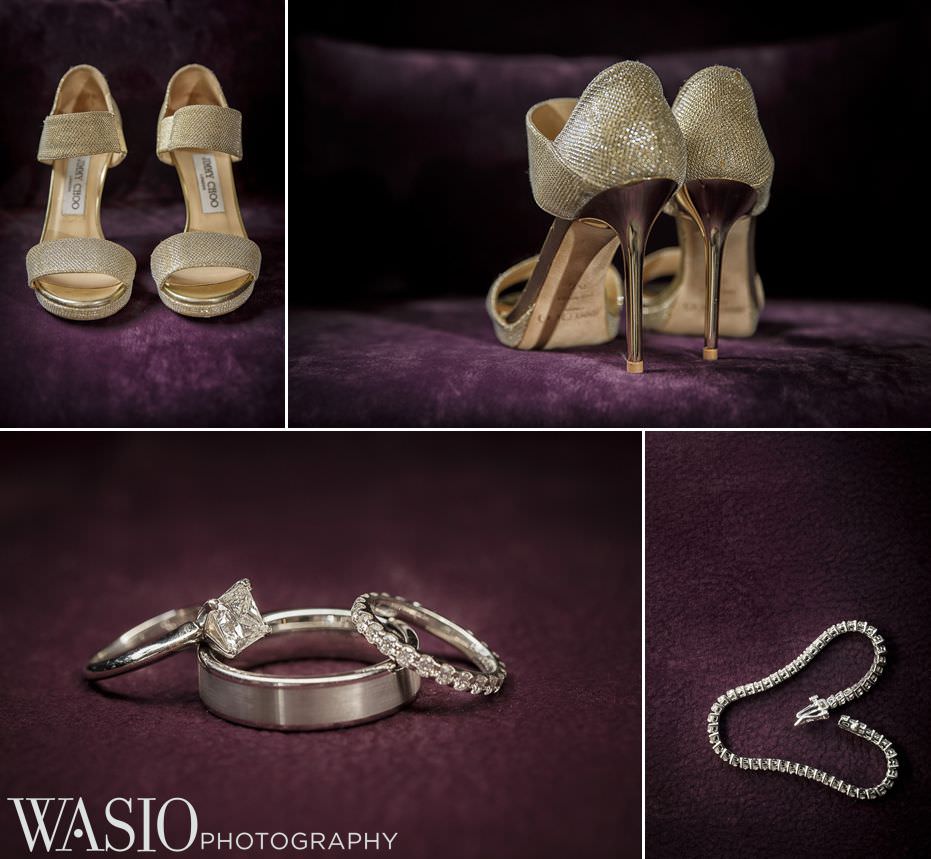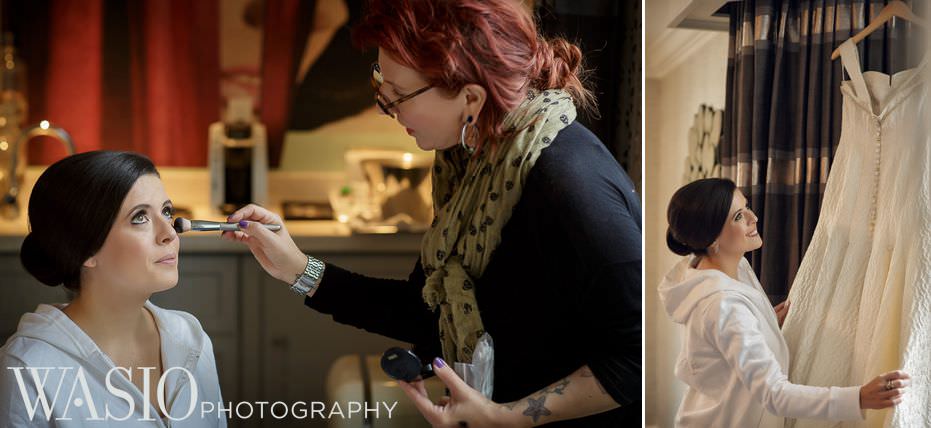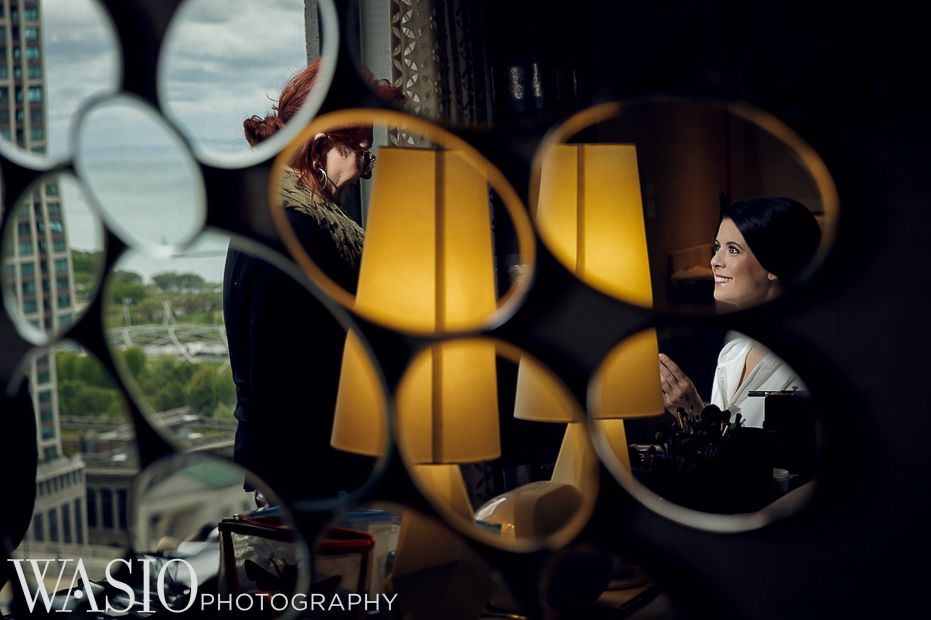 This is one of our favorite moments from the morning after Merrybeth received a very special gift from Mike. Scroll down below to see the timeless gift she received.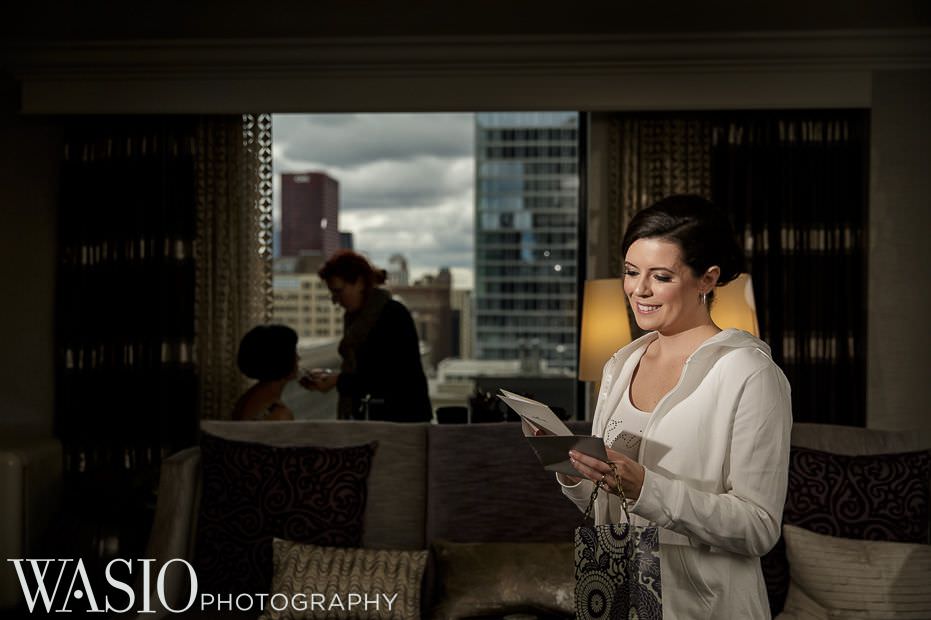 Merrybeth's wedding gown was very unique and was made out of a very cool textured fabric. The dress was designed by Mira Couture.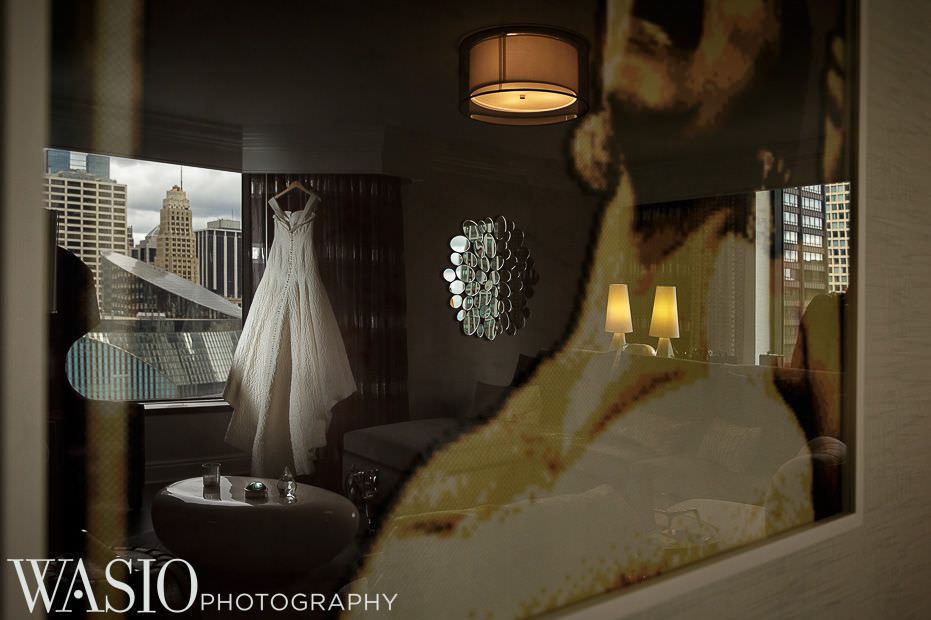 This hotel has such nice and fabulous touches around the hotel, we are obsessed! There is never a wrong time or place for a Coco Chanel quote.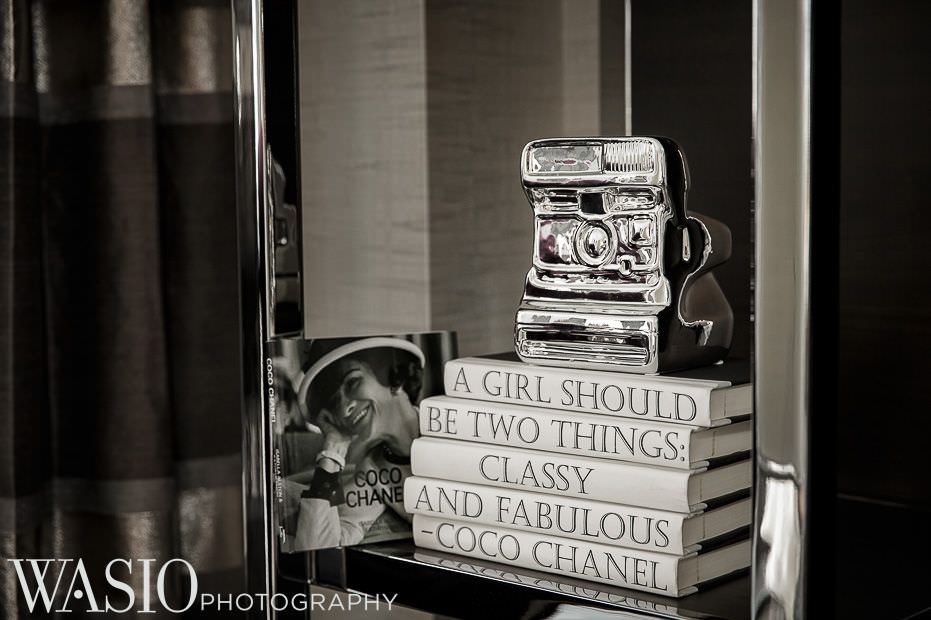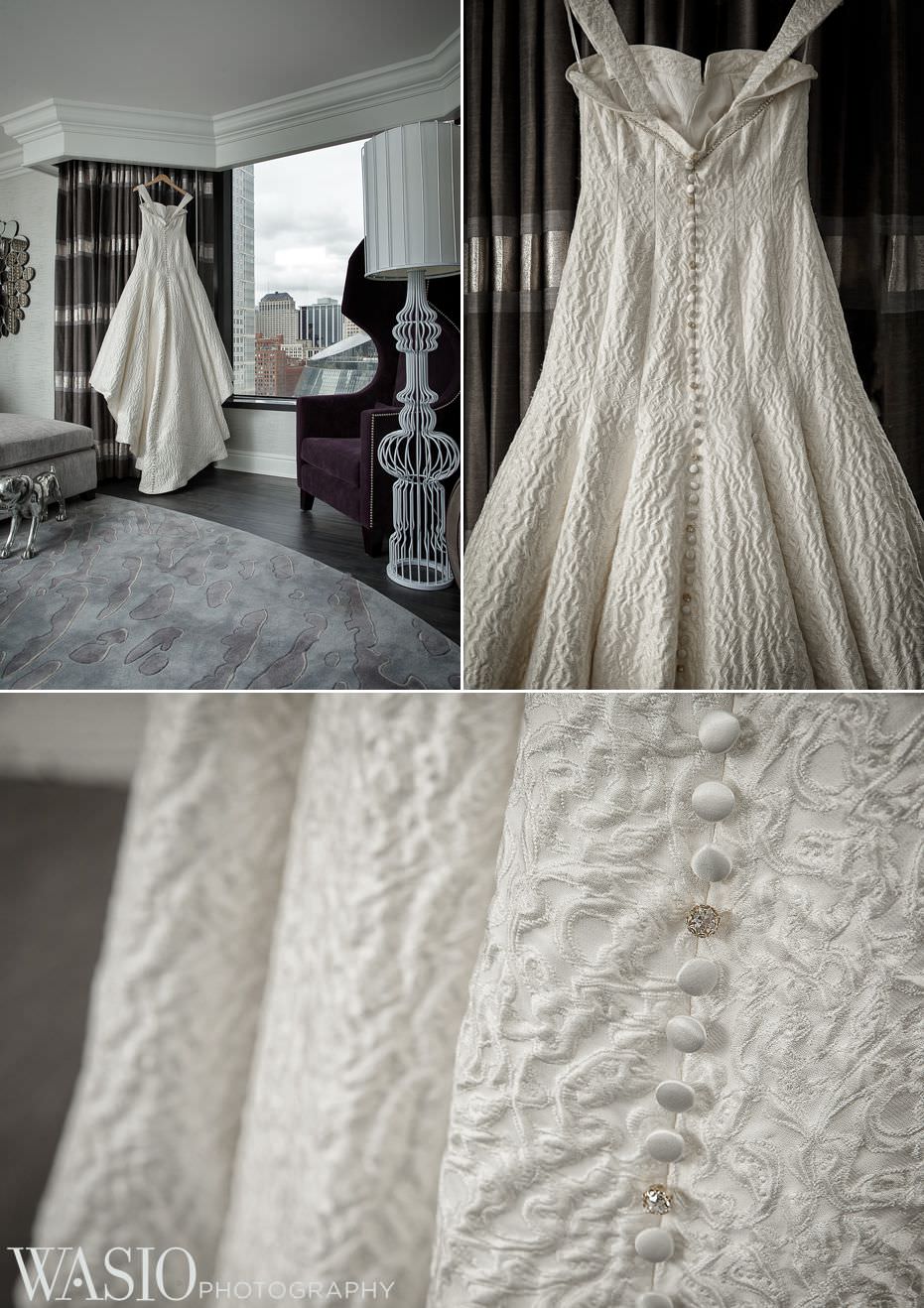 So, Merrybeth got one of the most meaningful gifts ever from her hubby to be. She received a ring that was passed down from Michael's great-grandmother. This ring is one of a kind and has so much meaning behind it. This ring is the coolest heirloom. Isn't it gorgeous? Also, there was a nice touch added to the bridal bouquet to honor the relatives that have passed and were there in spirit. Ladies, this is a perfect touch to add to your bridal bouquet.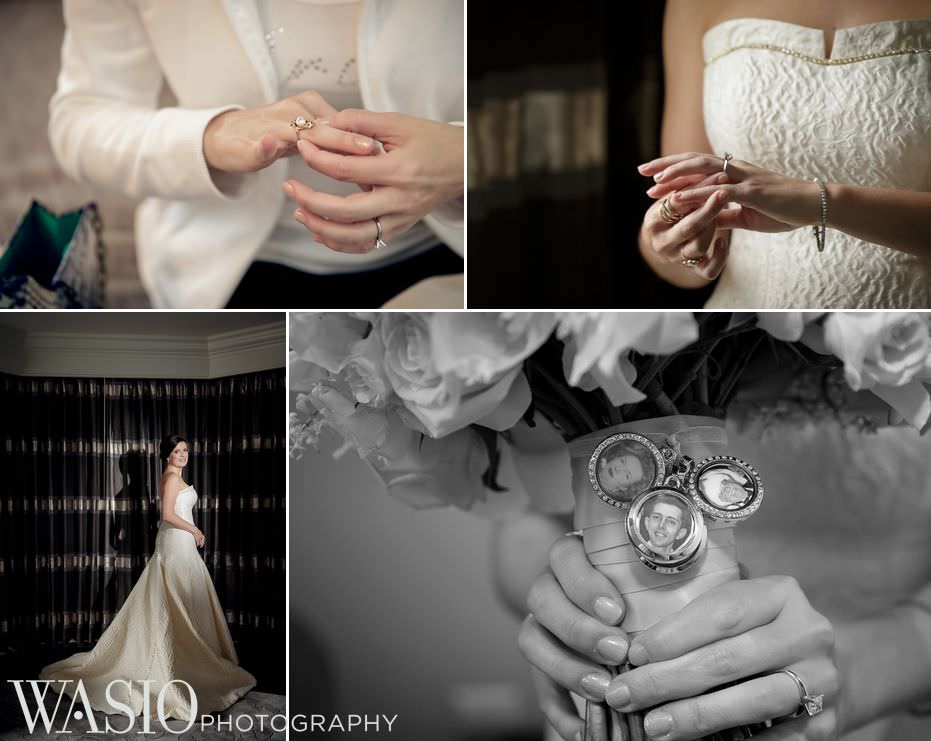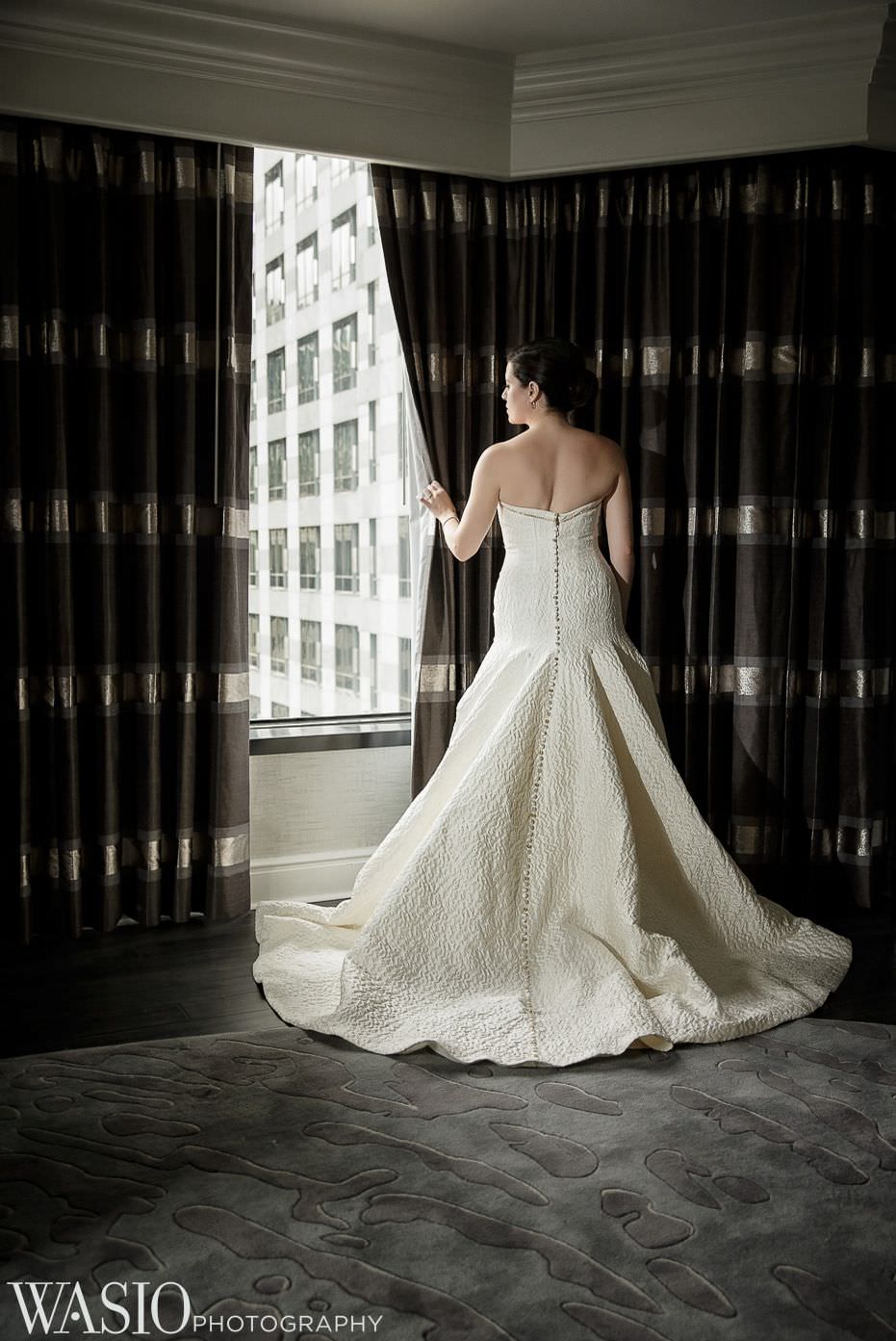 Mike had a very fun group of guys that were in the wedding party that he was with when he was getting ready. There is obviously some serious bromance going on :) Also, the photo below with the man on his knees, this was his stretching and yoga moves to prepare for the long and awesome wedding day festivities.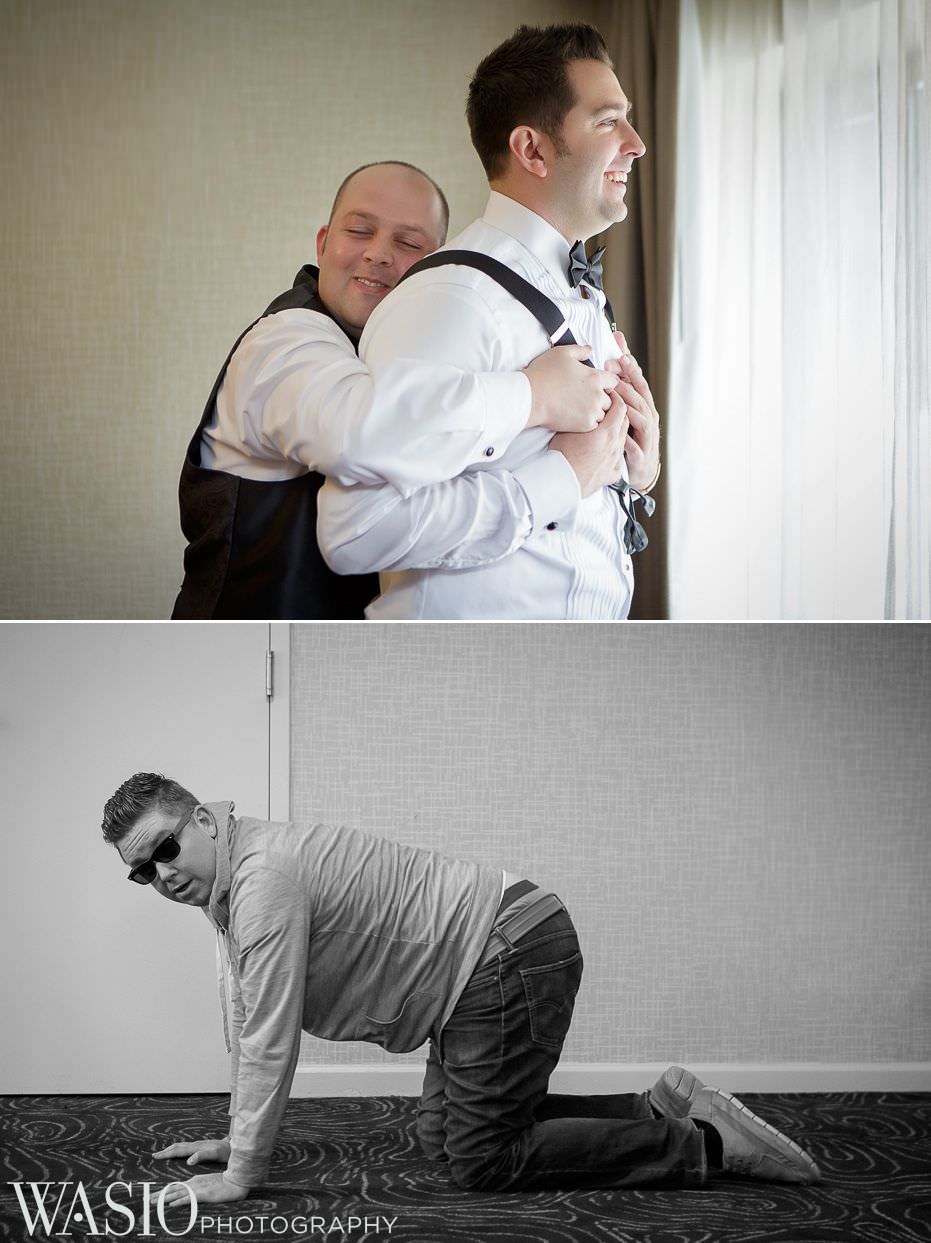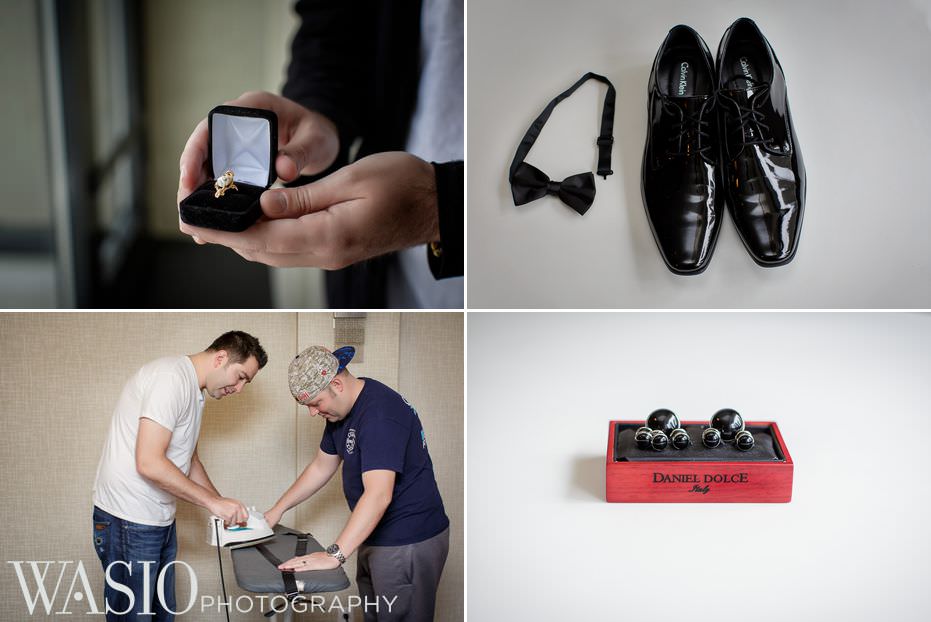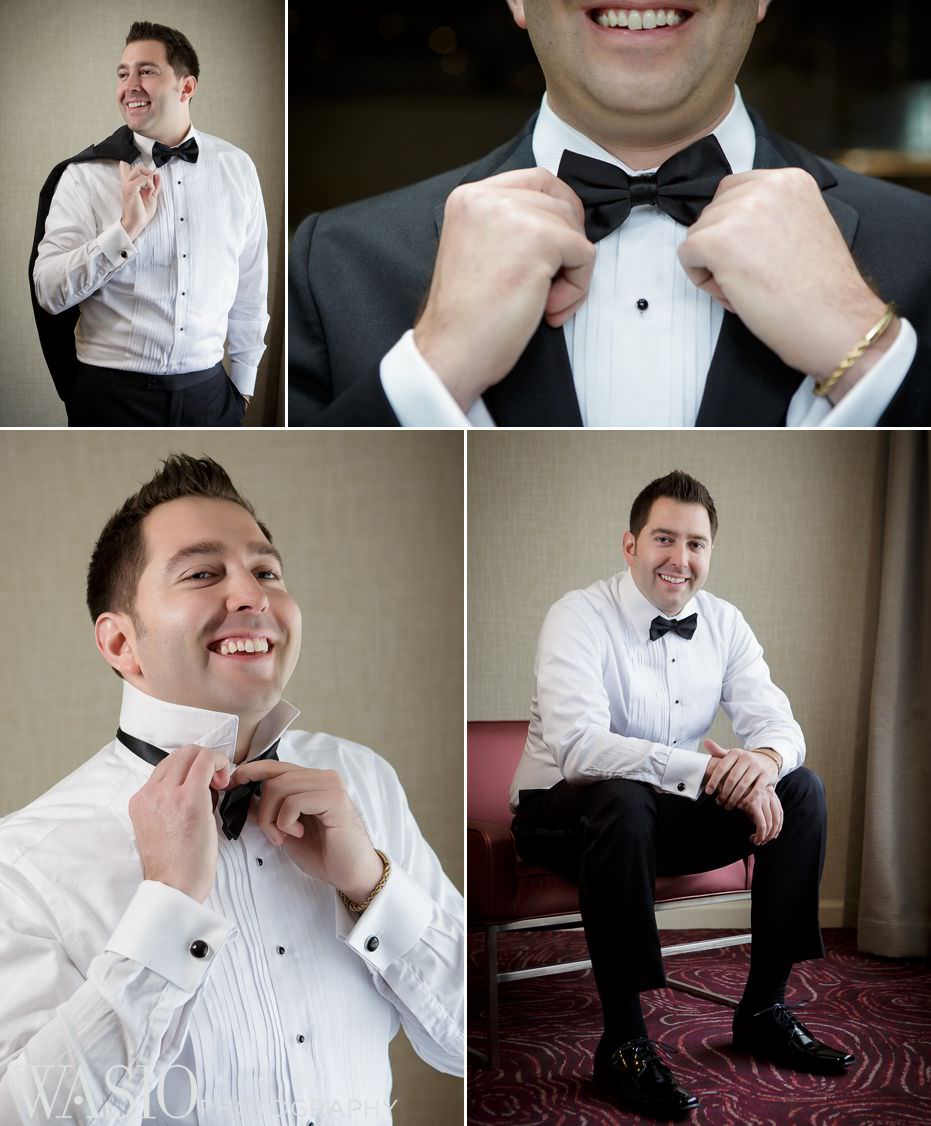 Merrybeth and Mike had an awesome first look in one of the newly renovated bars at the hotel. We thought this sign, "A guy walks into a bar…", was an epic touch for their first look.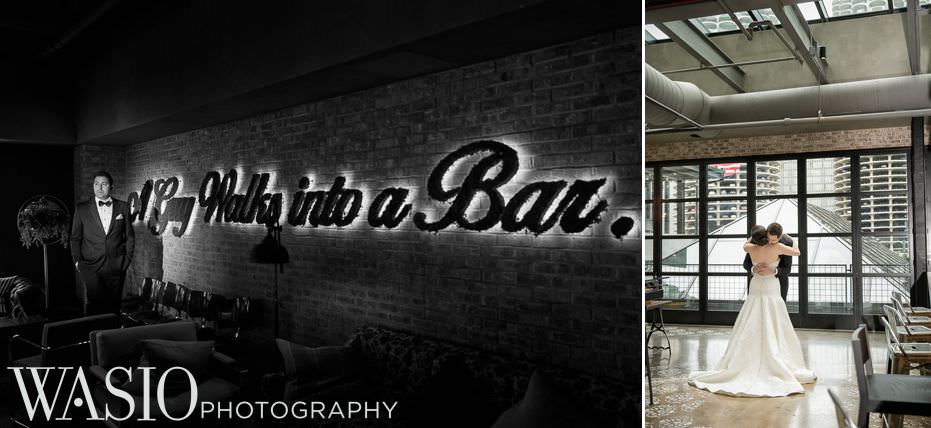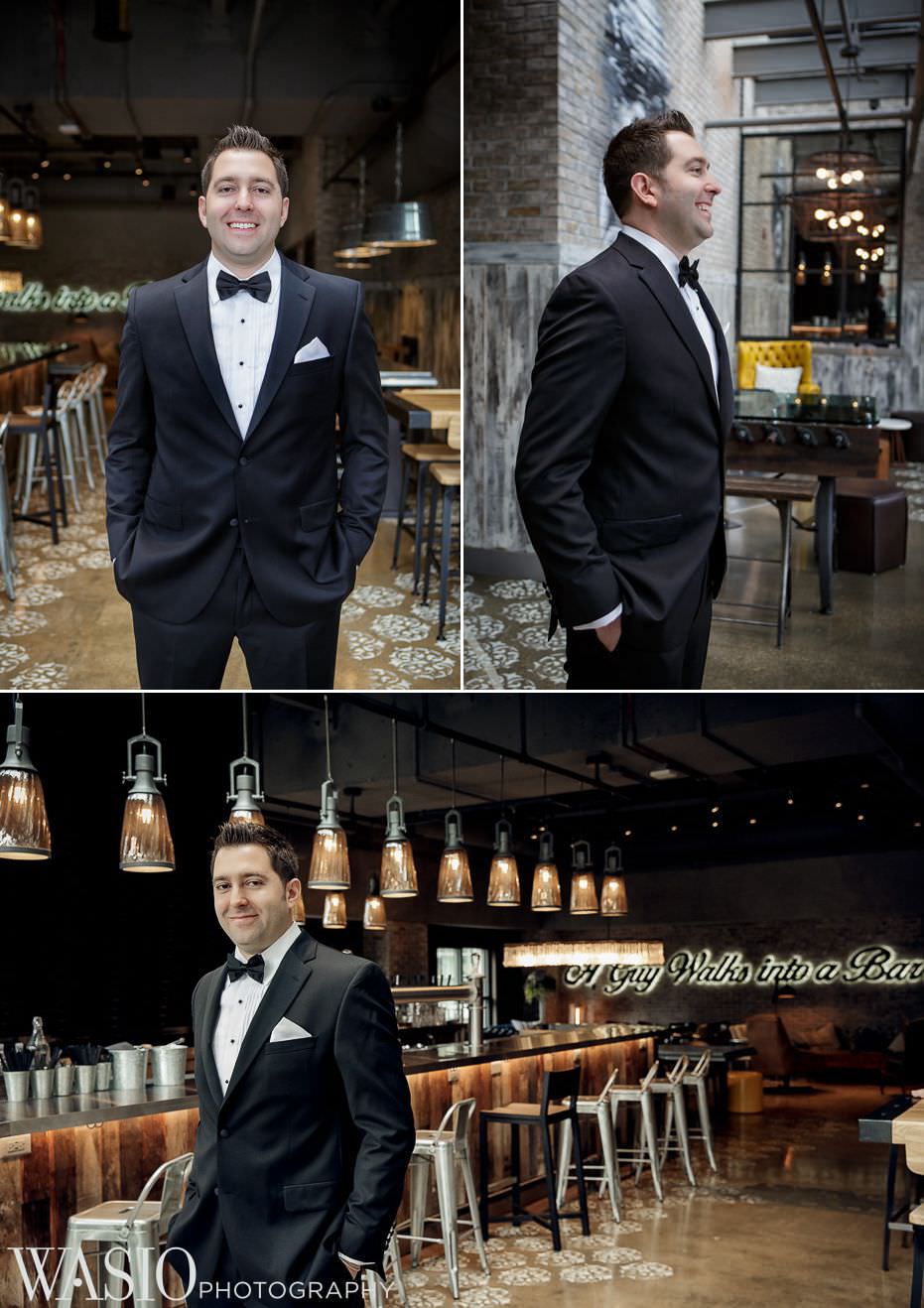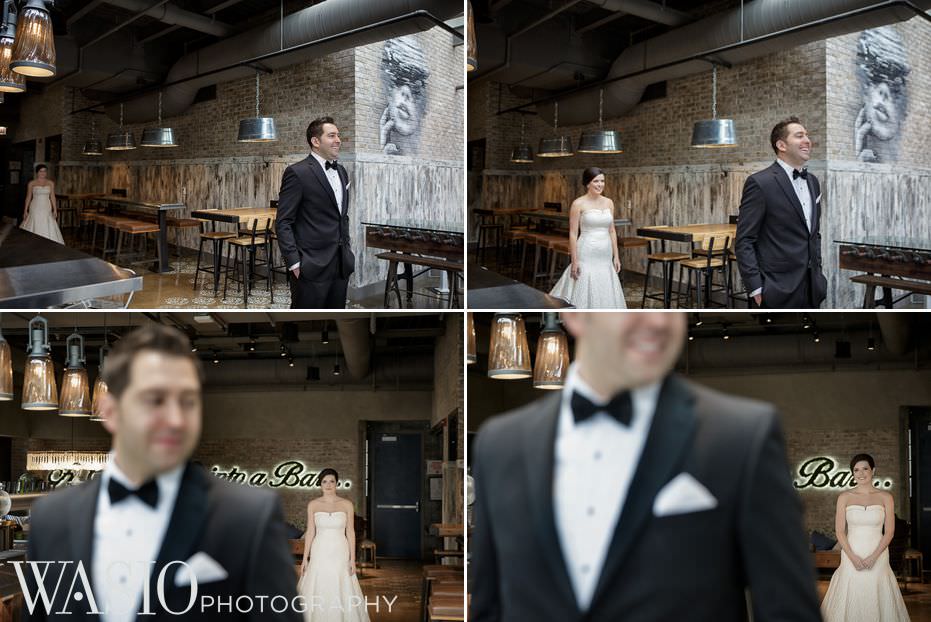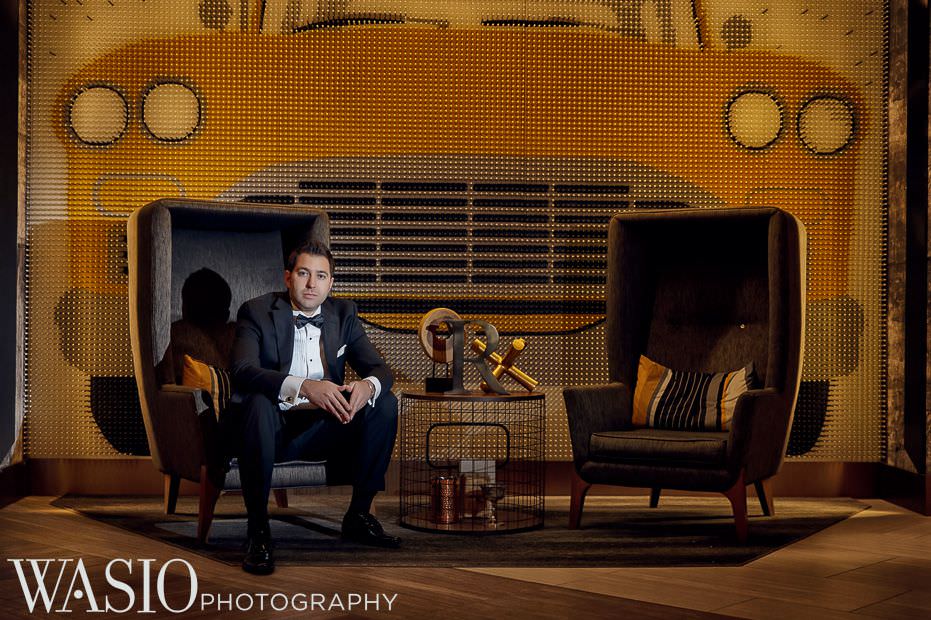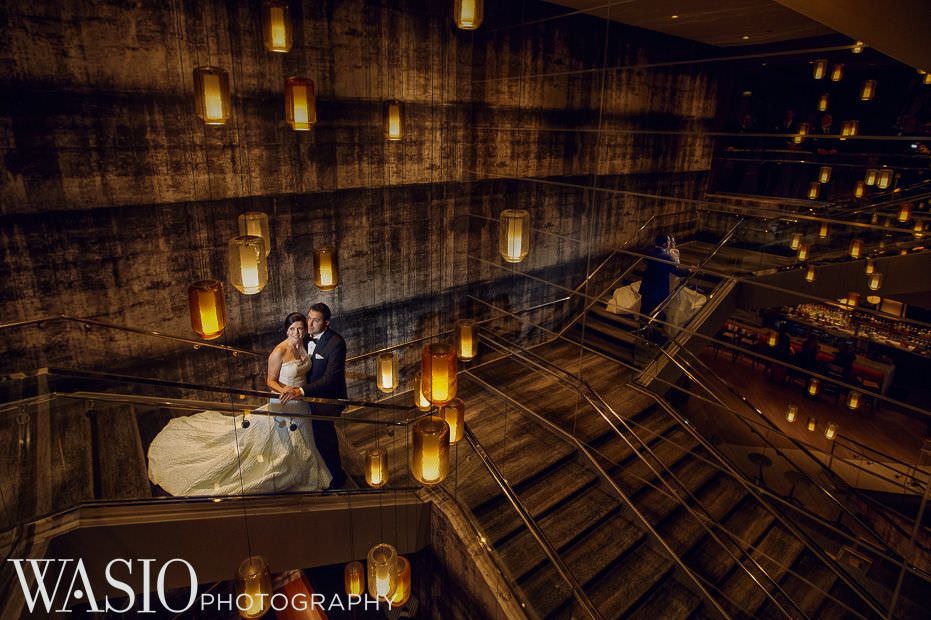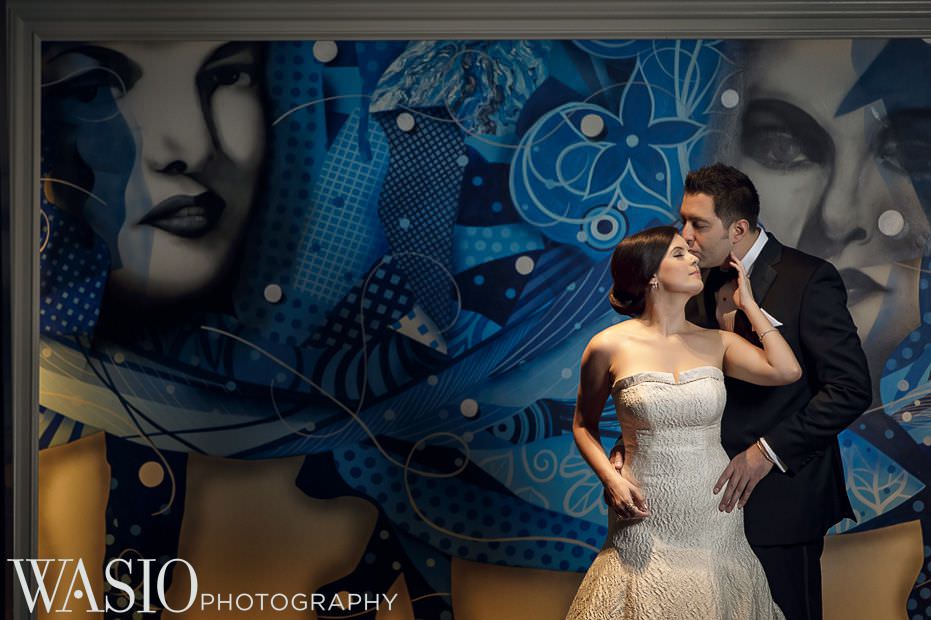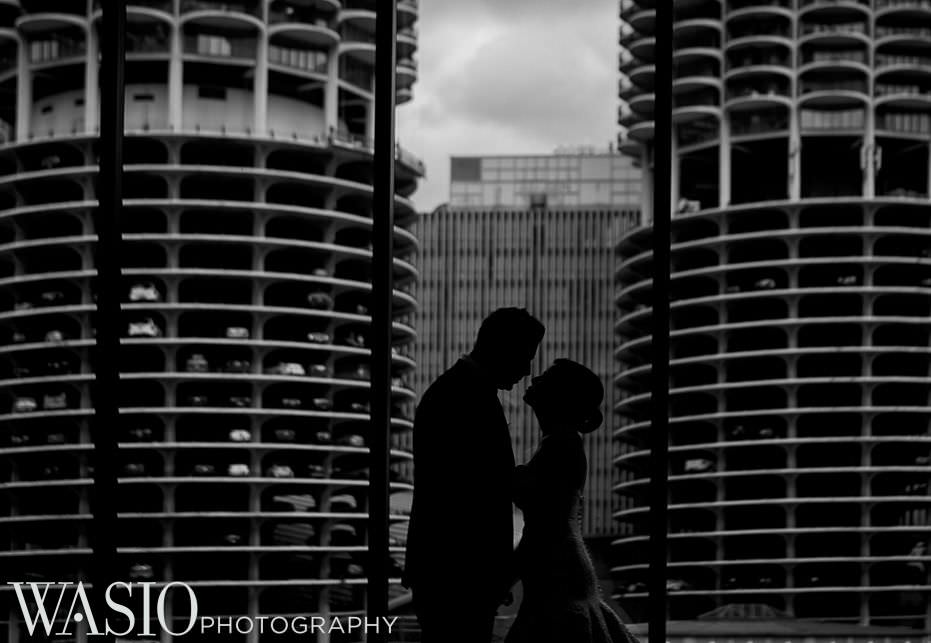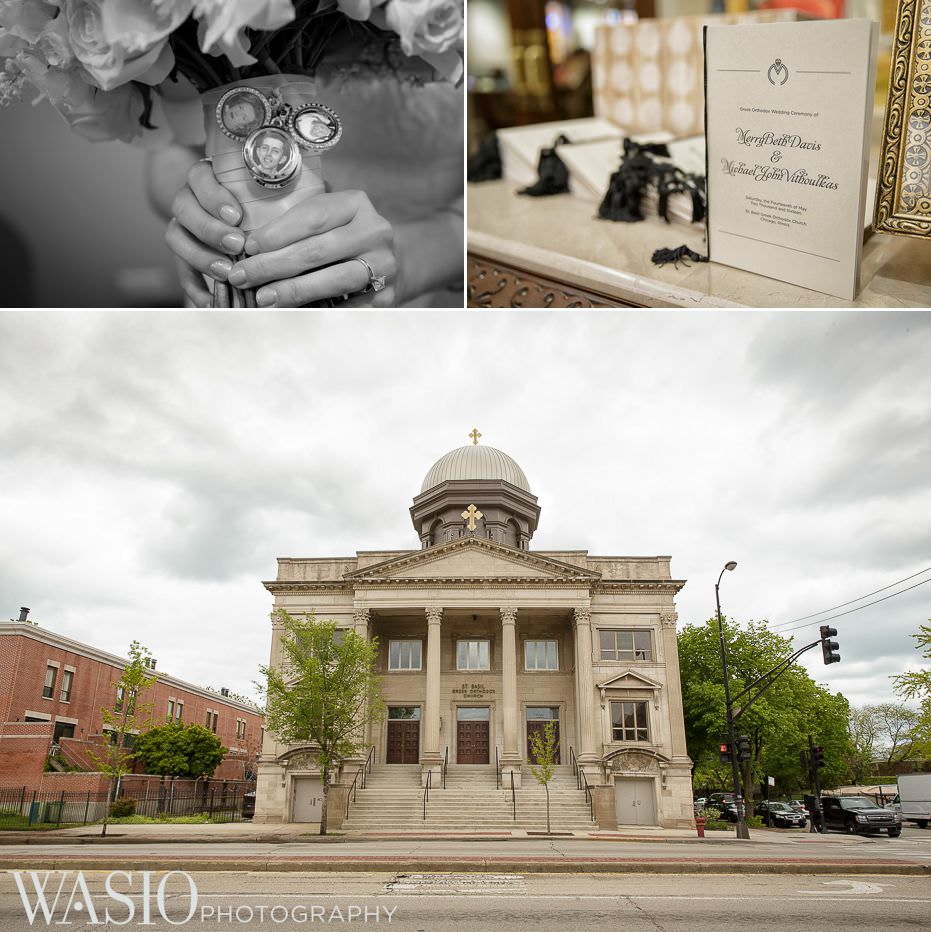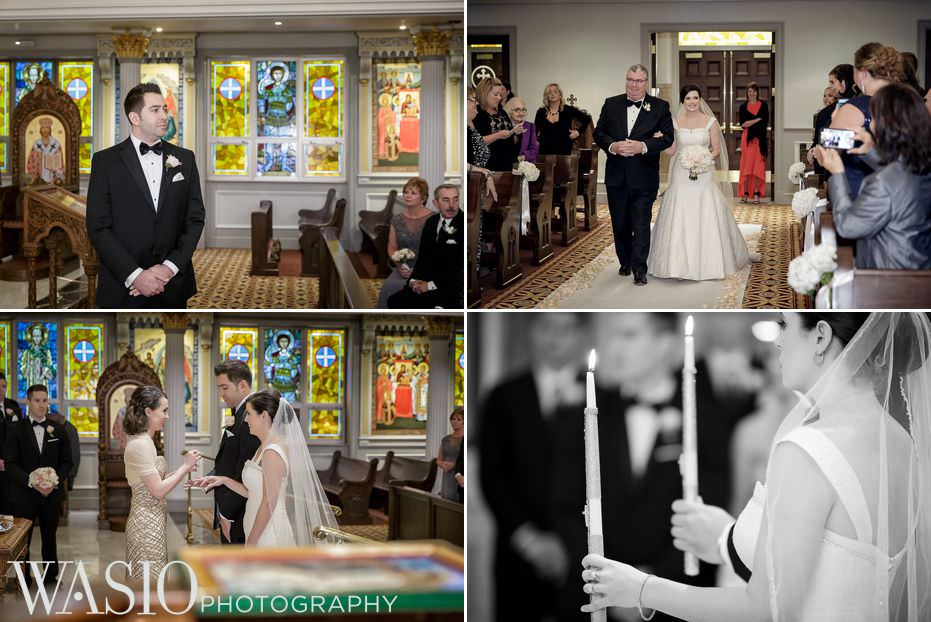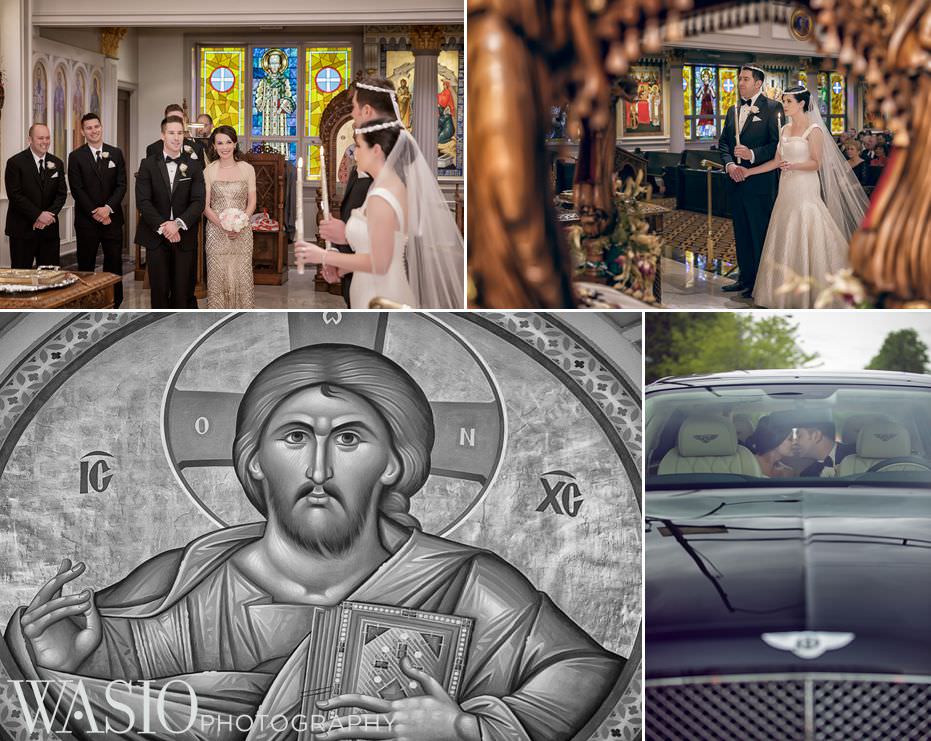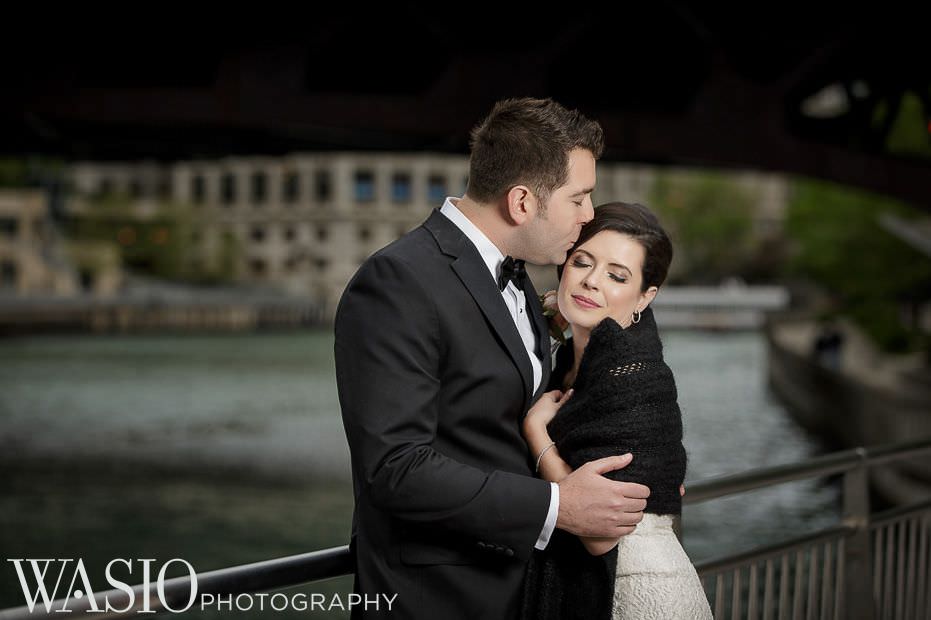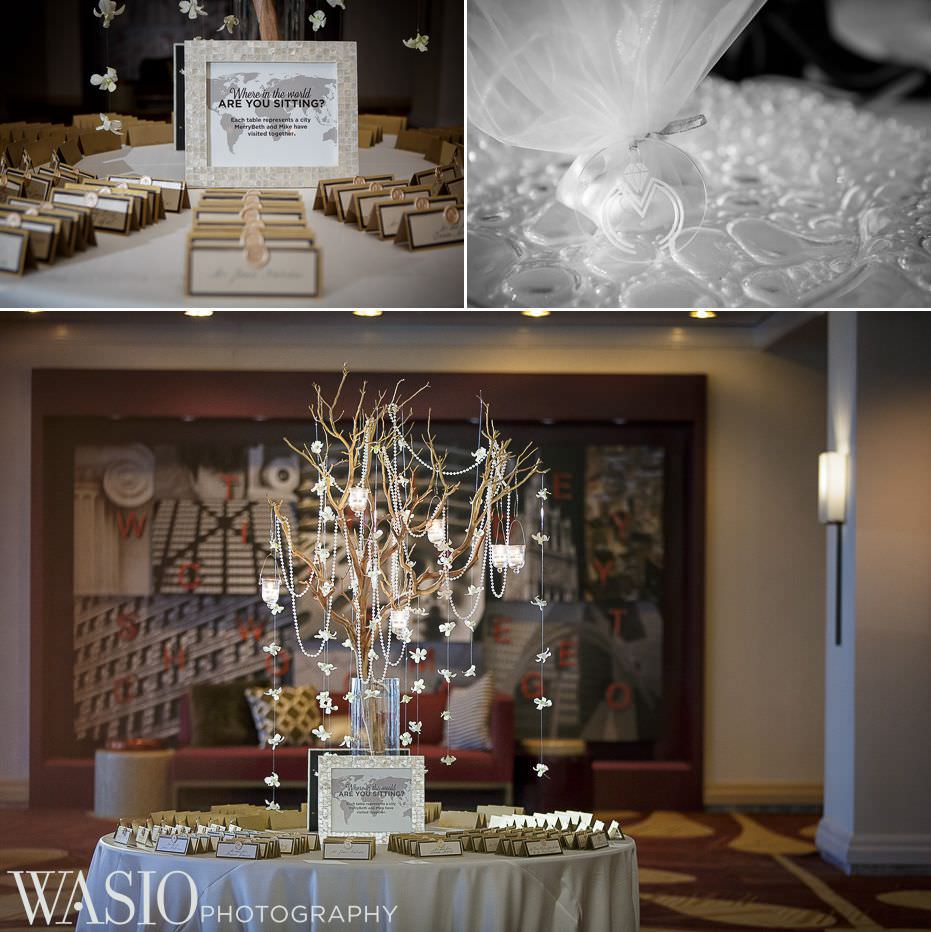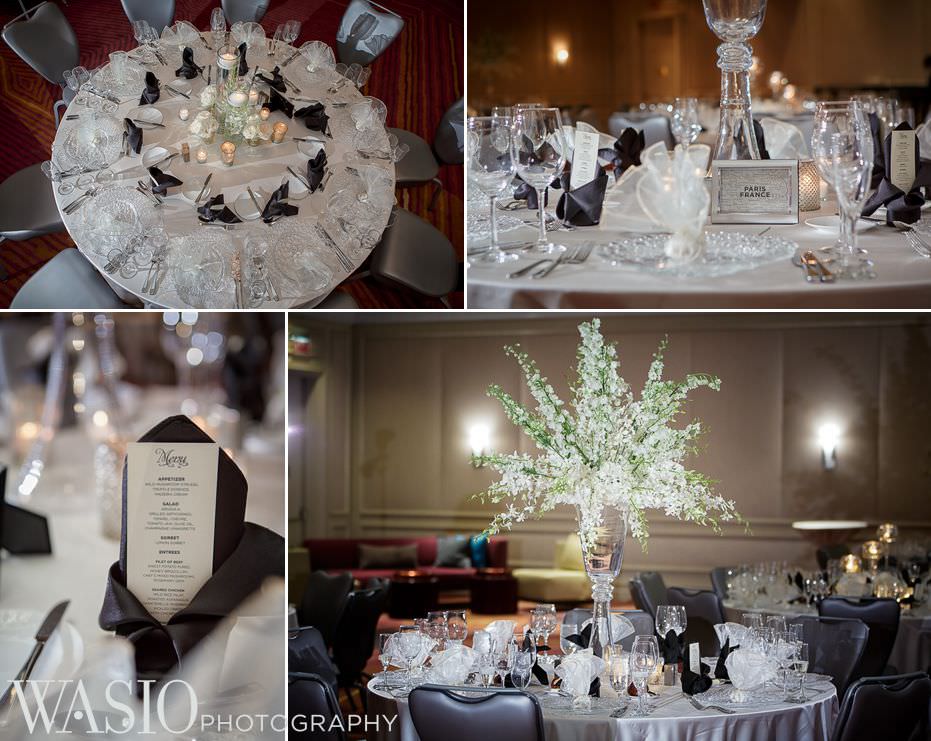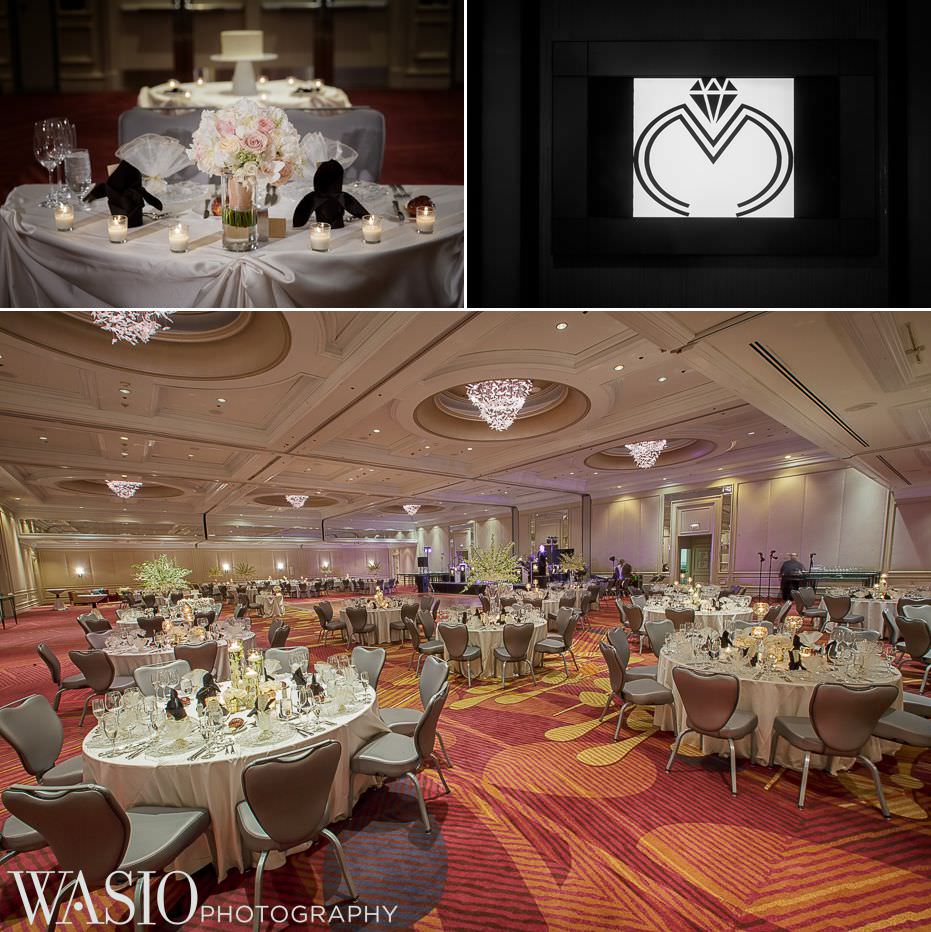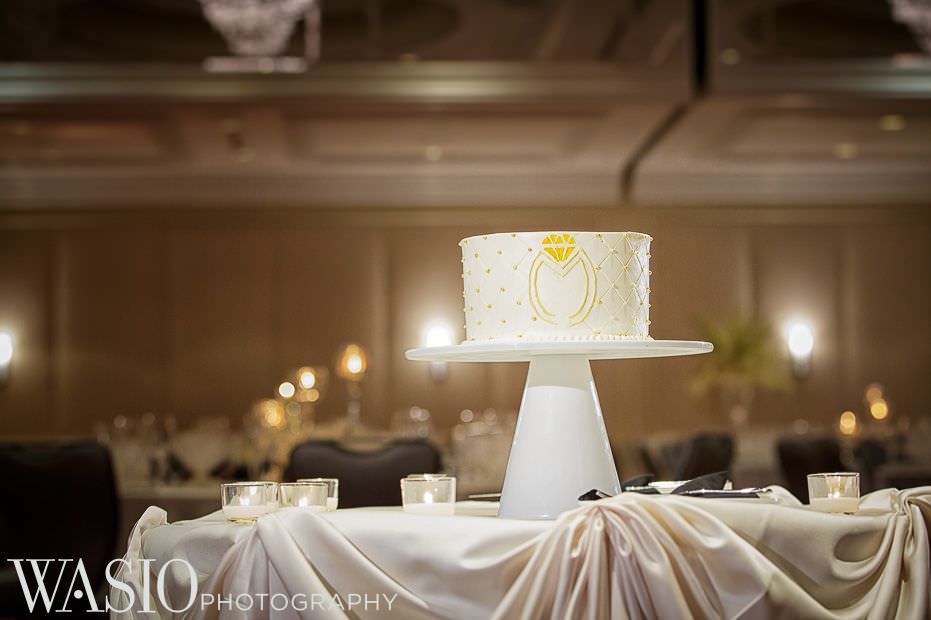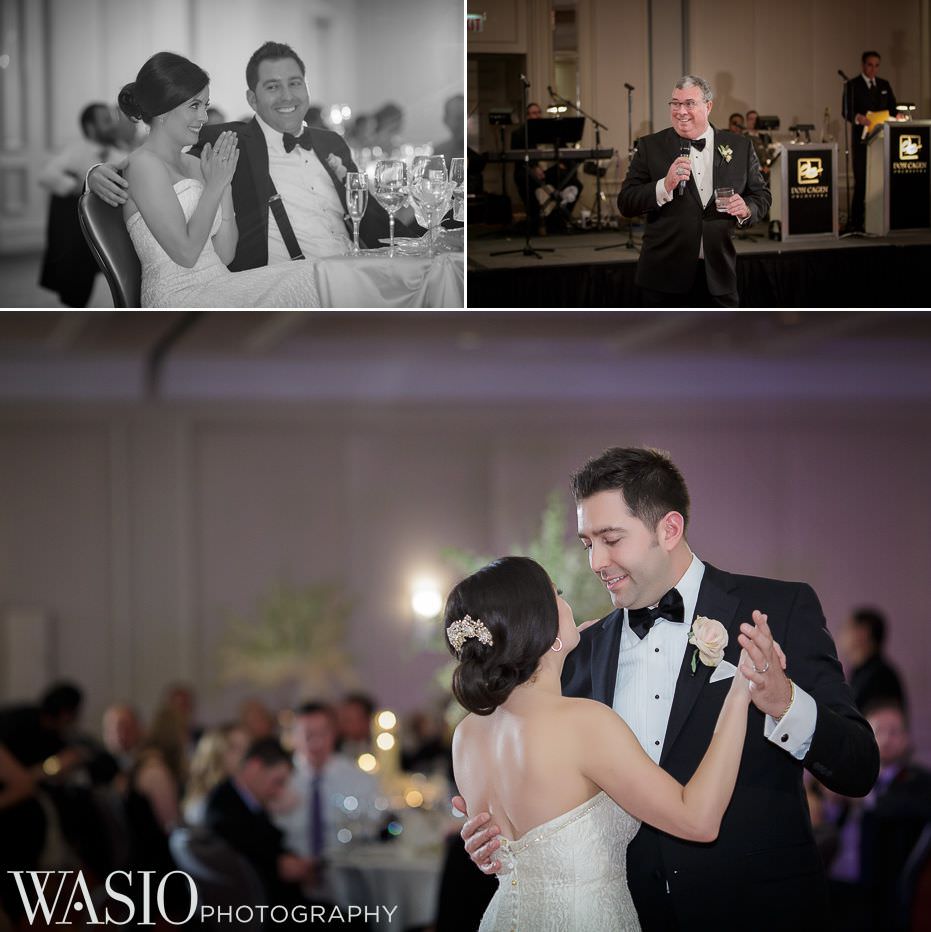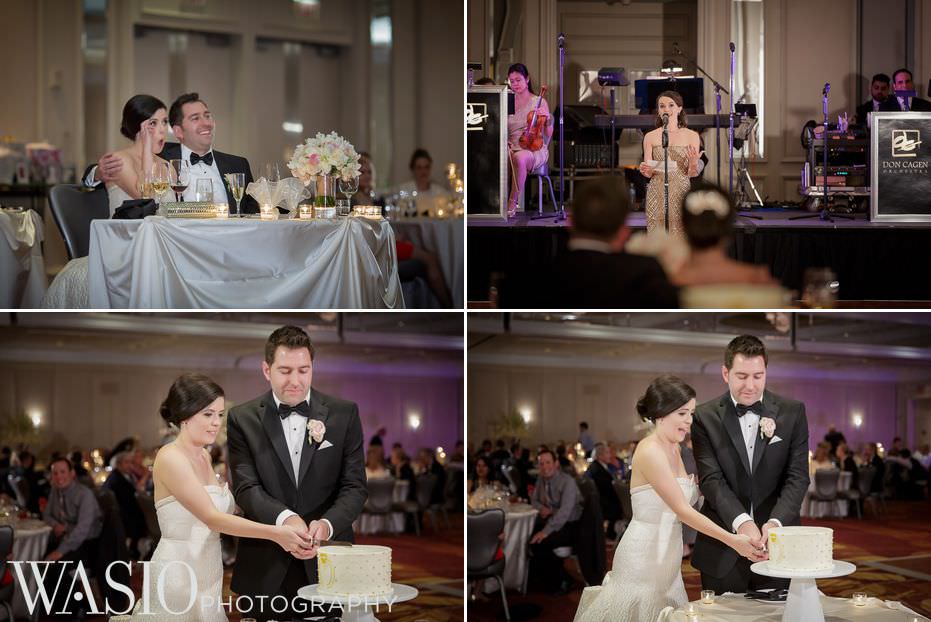 Merrybeth's and Mike's Renaissance Chicago downtown hotel wedding was photographed by Chicago wedding photographers Yaneck and Sasha. If you or anyone you know is looking for a Chicago wedding photographer, please contact us here. Also, leave some comment love for Merrybeth and Mike below!