It's not easy to execute a Chicago rustic wedding and Dana and Nolan pulled it off effortlessly. All the thought out detail starting with the dress and all the way to the venue all tied in together perfectly. Yaneck and Marcin photographed this wedding together. Yaneck photographed Dana getting ready and Marcin photographed Nolan. Dana got ready at her mom's condo that was inspired by an Italian countryside house. Dana got her dress from Ultimate Bride and it was an ideal fit along with her Kate Spade glittery heeled shoes.
The orchid bouqet along with the rest of the floral arrangement was made by Artistic Blooms Chicago.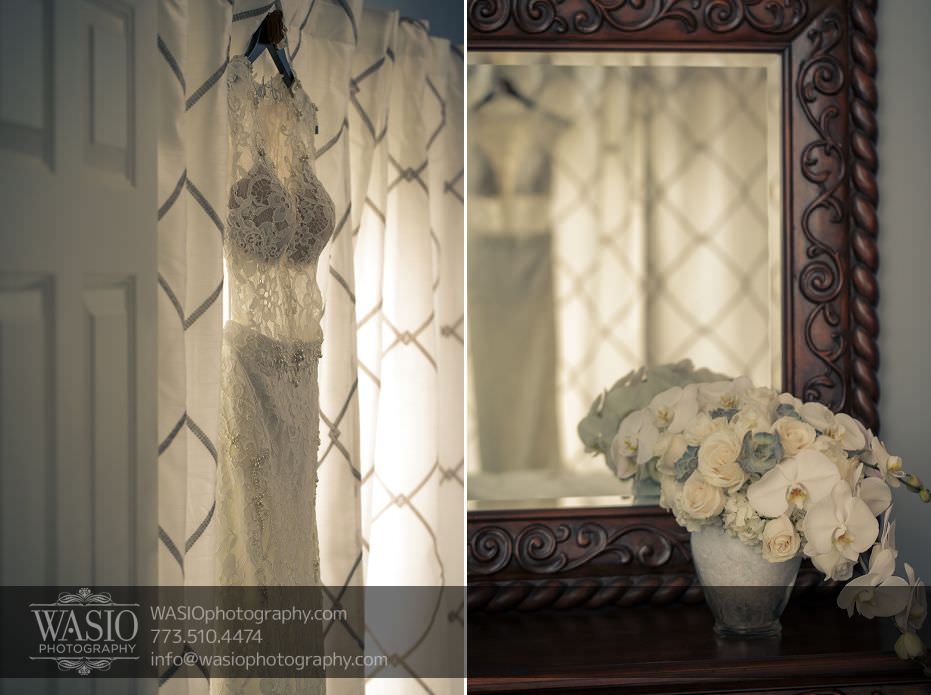 Solo Salon completed Dana's look with her hair and makeup.
When I asked Marcin what his inspiration was for photographing Nolan get ready he talked about how it's such a fun and special feeling to be a part of capturing images for one of the most important days in a person's life. As soon as Marcin arrived to Nolan's home he noticed how fun and laid back the groom and groomsmen were. With their classy look they were open to new and fun ideas for photos. The neighborhood added a lot of character to the outdoor look.
The ceremony took place at Shrine of our Lady of Pompeii.
Location photos taken by Wrigley Building. It's hard to tell through these photos but it was super crowded that day :)
The reception took place at Bolingbrook Golf Club.
Rustic wedding cake by Webers Bakery.
UpBeat Orchestra set the perfect atmosphere.
We hope you enjoy Dana's and Nolan's Chicago rustic wedding photos. If you or someone you know is looking for a Chicago wedding photographer to photograph the memorable wedding moments, we would love to hear from you. Contact us to check our availability and which wedding photography collection will be the best for you. Please drop us a line using our wedding photography contact form. This session was photographed by Yaneck.