The Perfect Chicago Vintage Bride
You know that feeling when you envision something in your mind and have a yearning desire to make it come to reality? We had a vision of the perfect Chicago vintage bride and it was down to the most minimal detail. Let's put everything in perspective. It was very early in the morning and it happened to be snowing close to blizzard conditions. The beautiful red headed bride was our model Alyssa who drove down to Chicago from Iowa. Despite all of the weather troubles, she was perfect to work with and made our vision a reality.
Salvage One was the perfect place that fit our concept of the Chicago vintage bride. It has the perfect amount of vintage and is done so very tastefully. The stunning dress was is from Laurel Bridal. With the dress being between edgy and classy we really wanted the headpiece to be a statement piece and it was custom hand crafted by Details For Brides. Also the bride had the perfect shade of red hair that was stylized by Nevsy at Custom Hair Lounge.
Chicago vintage bride session was stylized and photographed by Marcin and Magda.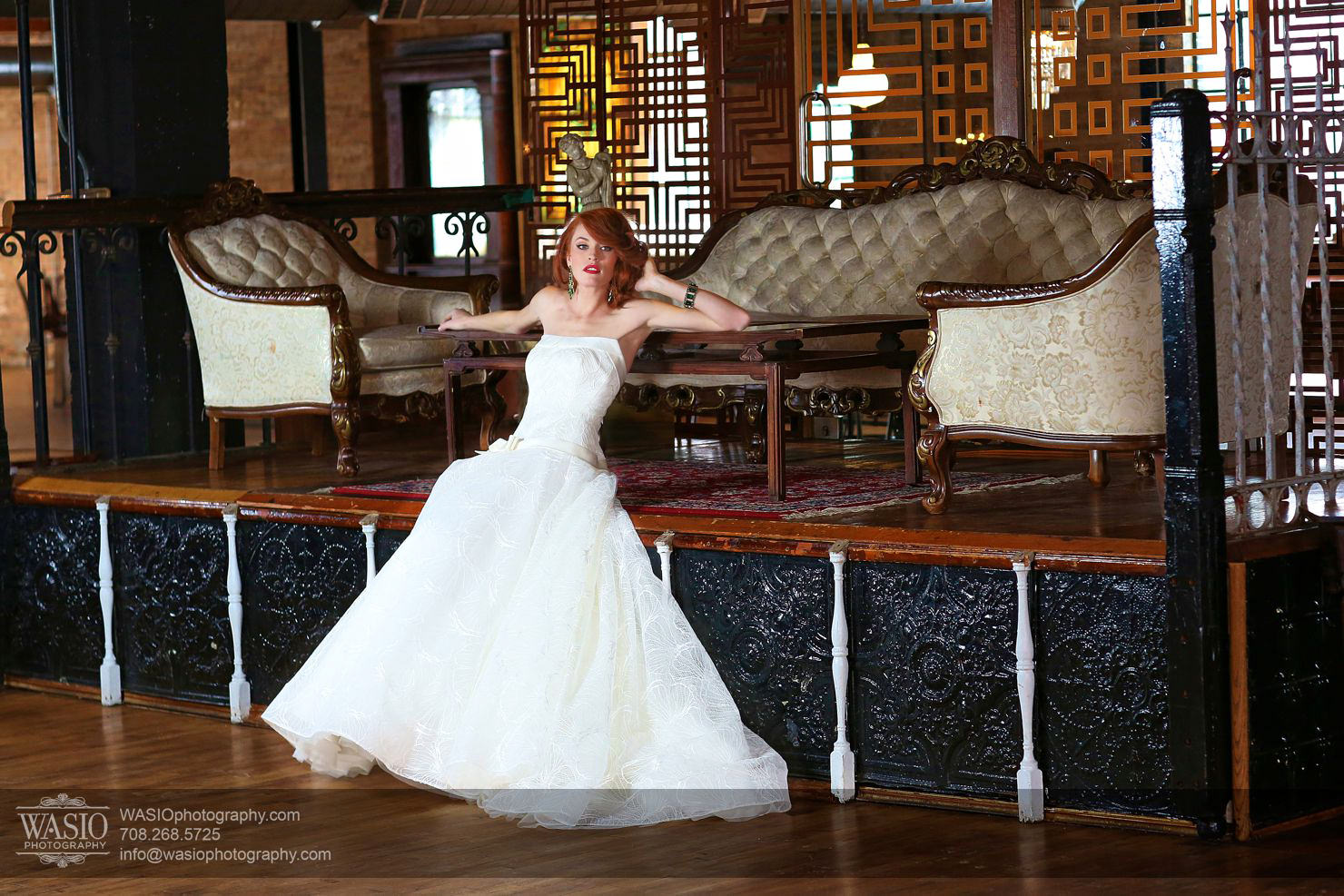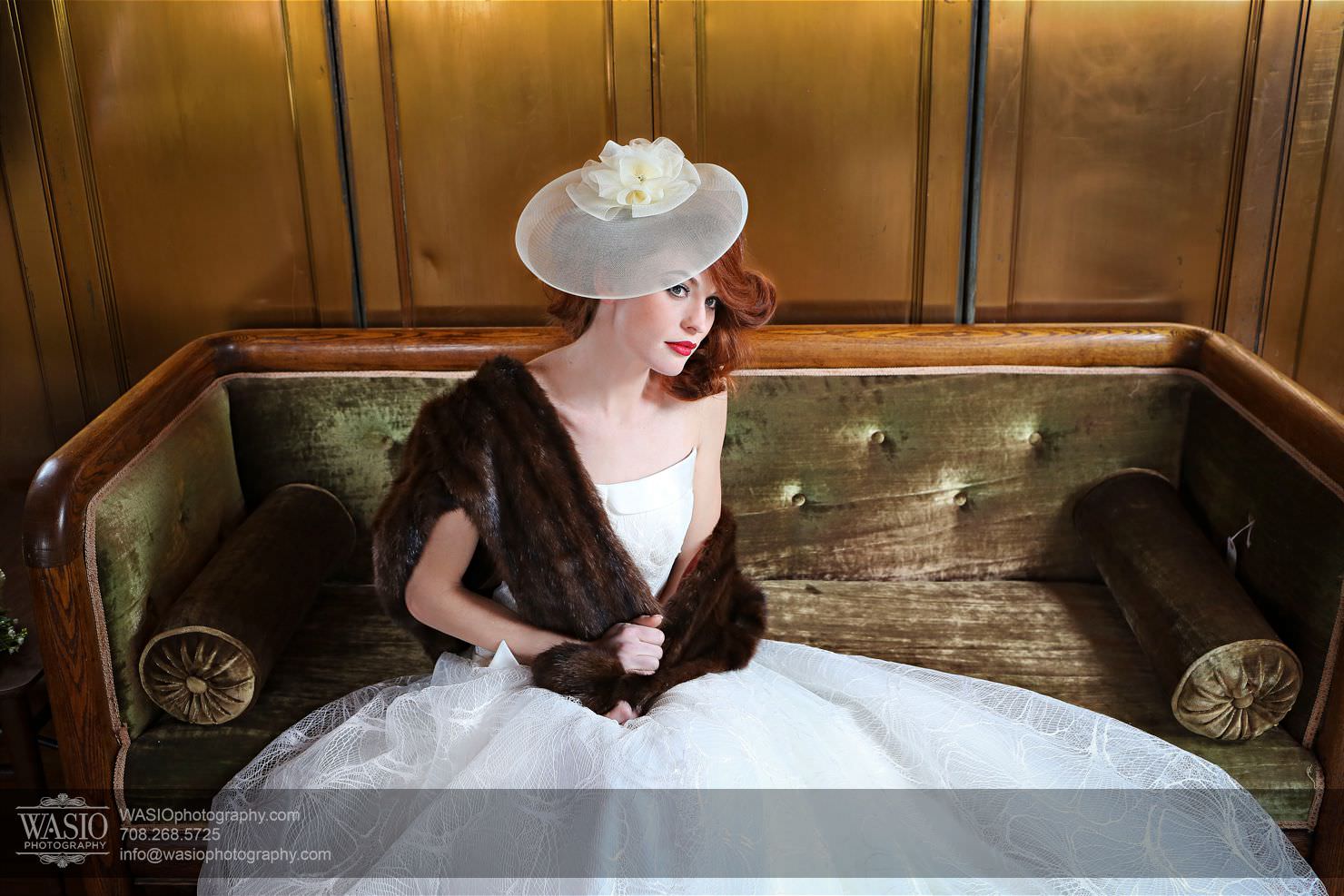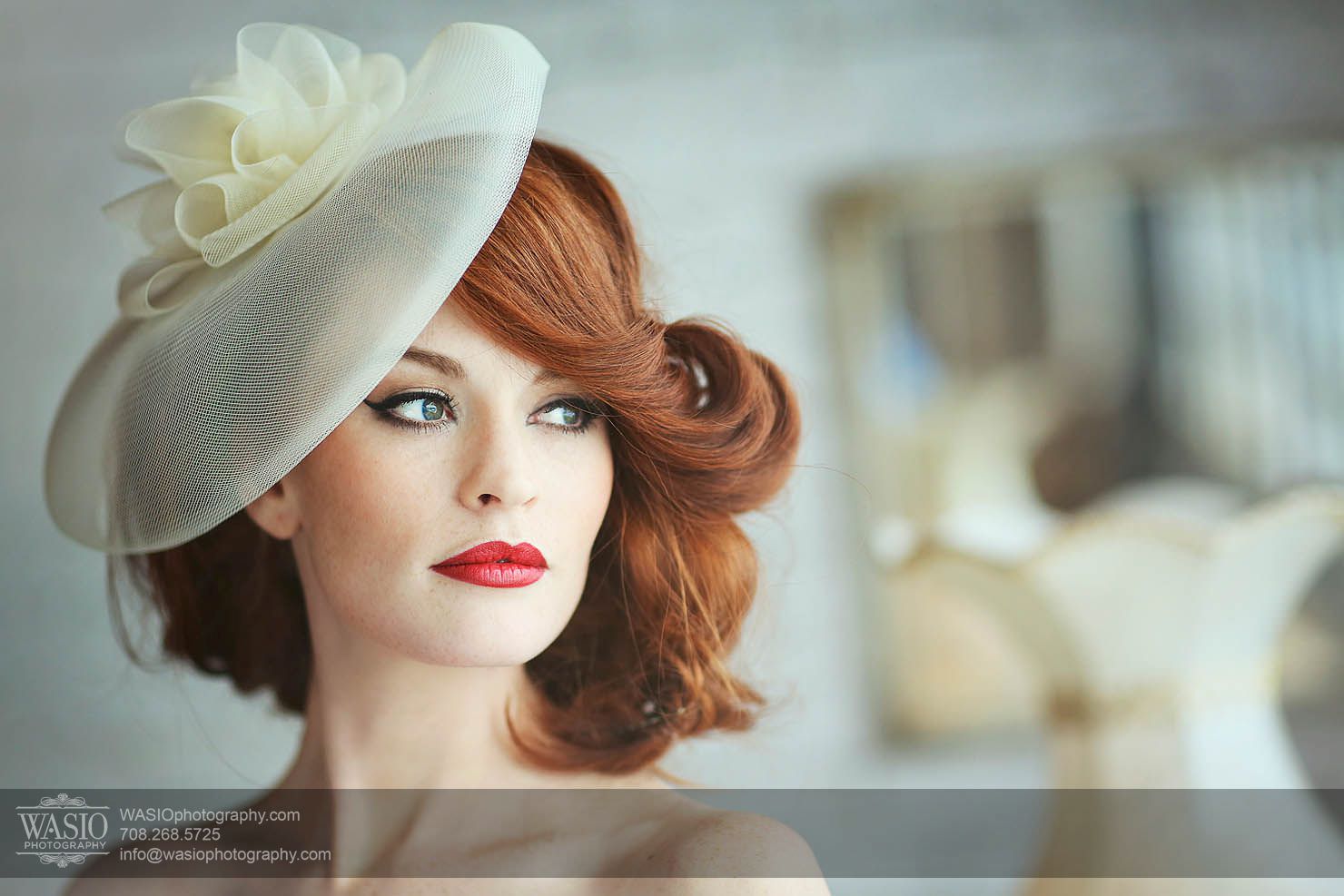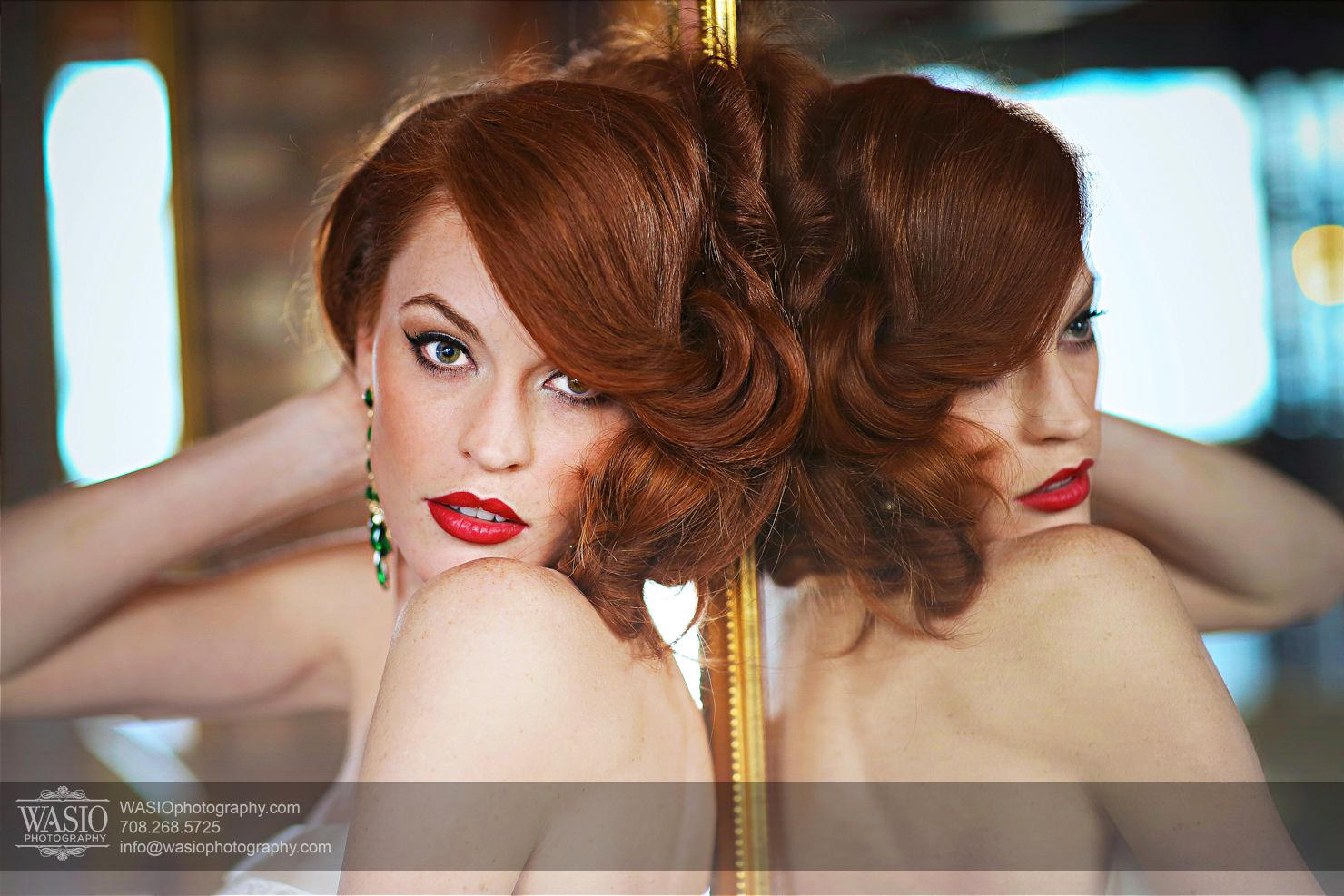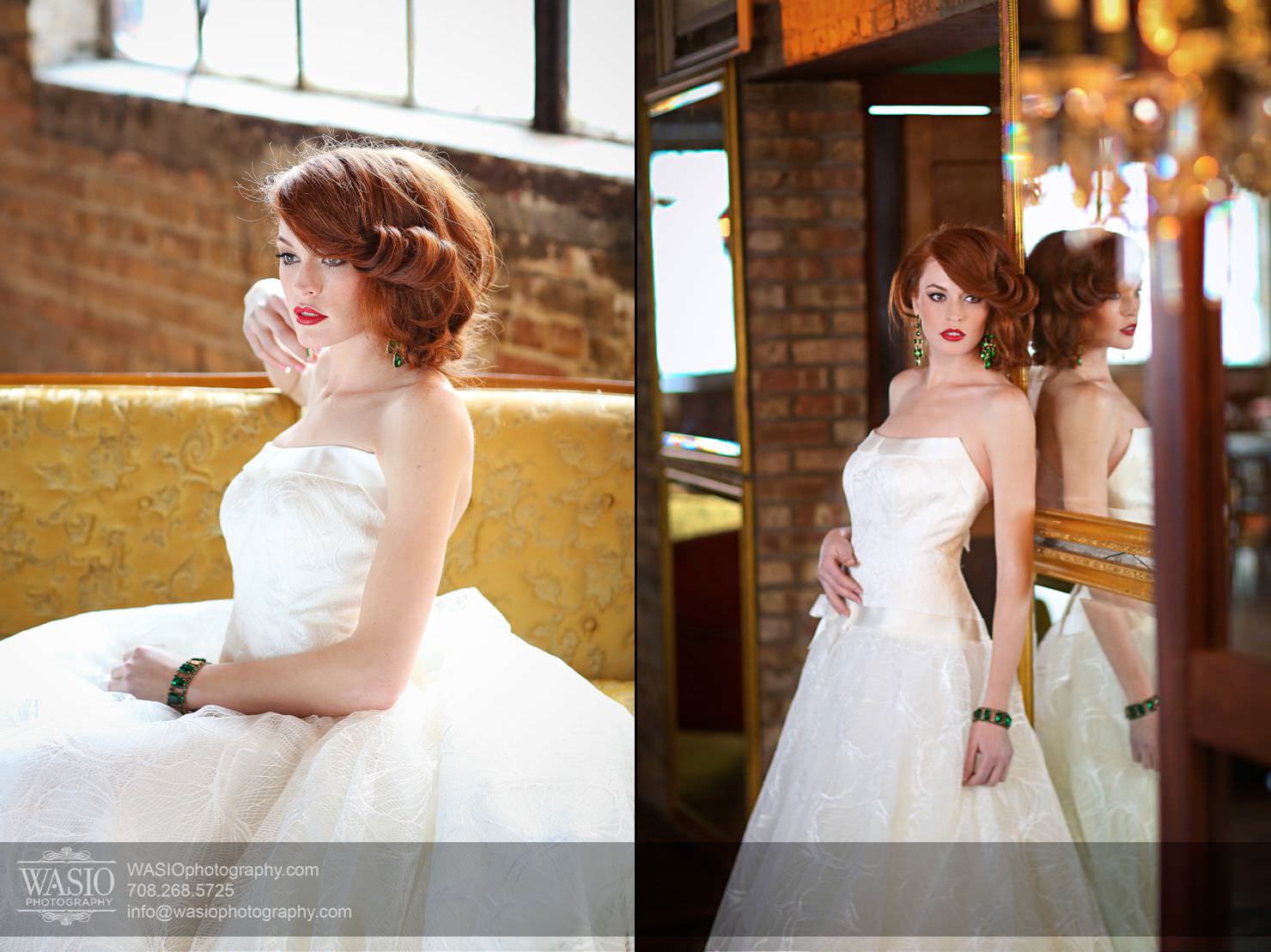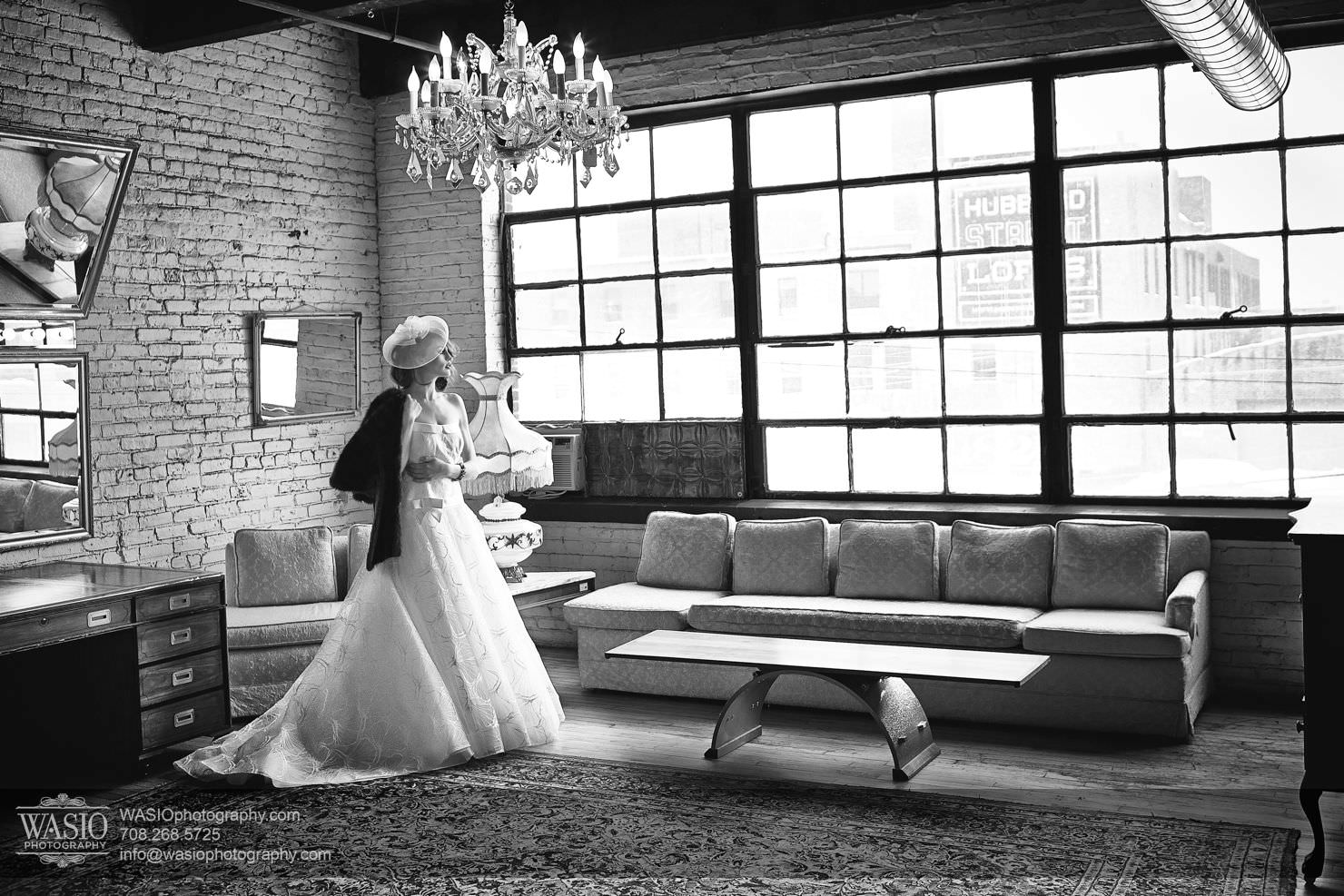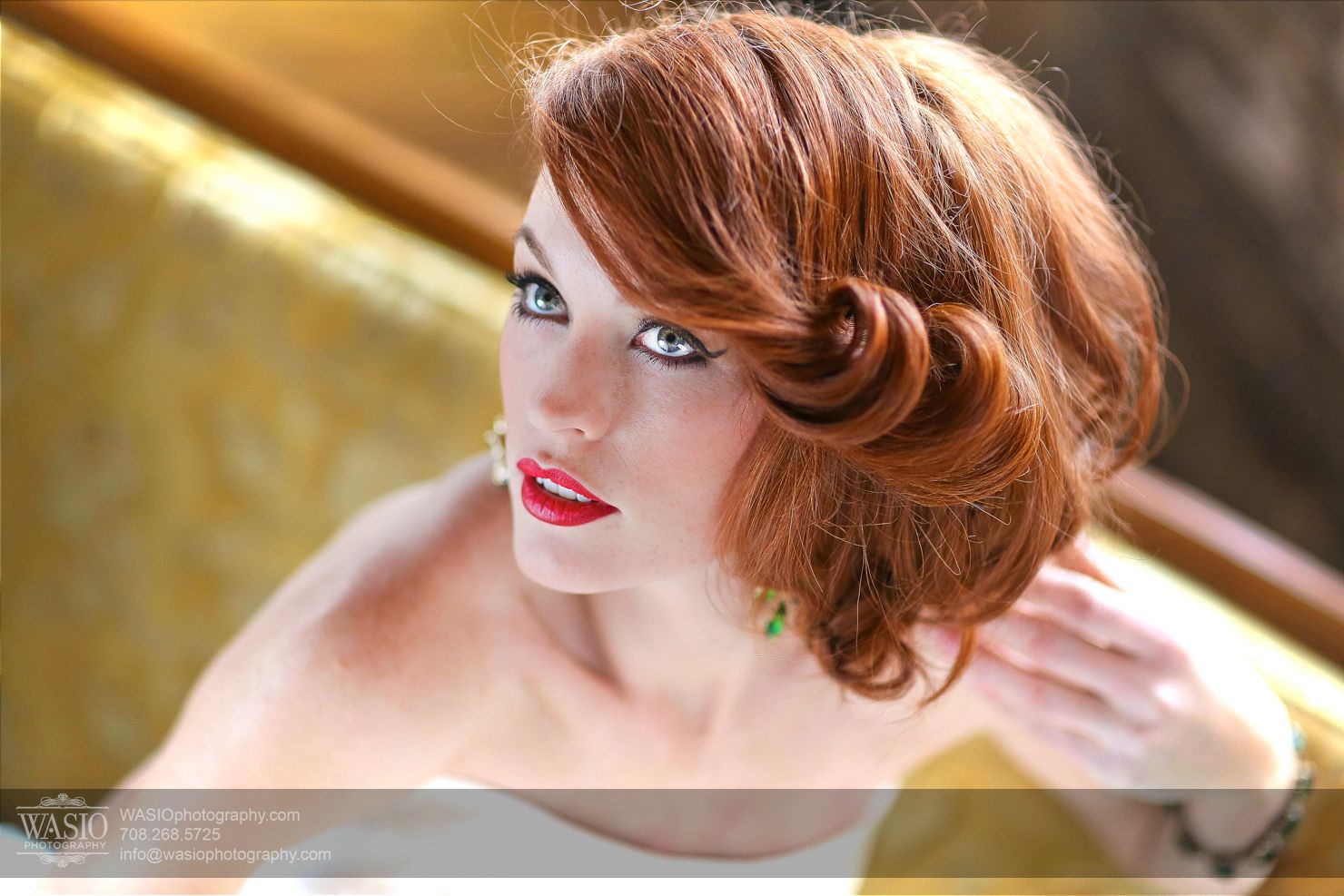 If you or someone you know is looking for a Chicago wedding photographer to photograph the memorable wedding moments, we would love to hear from you. Contact us to check our availability and which wedding photography collection will be the best for you. Please drop us a line using our wedding photography contact form.