Meet Stephanie + Dominick. We had such a fun vintage engagement session with them at Salvage One Chicago. Salvage One is such a unique place with a true Chicago feel. It is filled with various small, medium, and really large Chicago antiques. I don't know where they get all those incredible artifacts that it's fun to visit them. After few phone calls and emails we decided that Salvage One would be a perfect place for their engagement session. Chicago is their new home after moving here from Manhattan. Well, Stephanie is originally from Chicago and she had moved to New York City four years ago where she met her love Dominick whose home town is Long Island.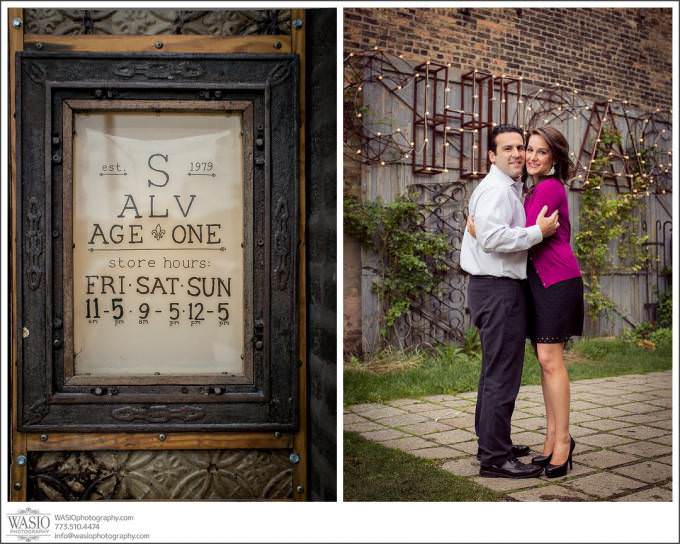 The vintage Chicago sign from Salvage One was a nice 'welcome to Chicago' sign for the former New Yorkers!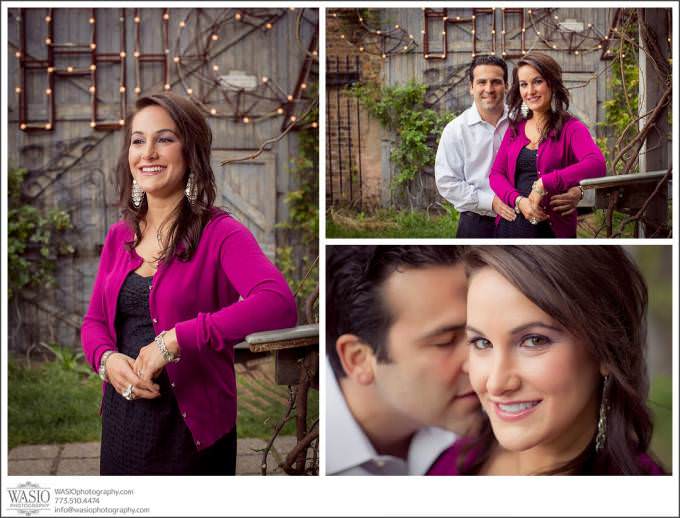 Stephanie and Dominick were so lucky to meet each other in New York City. If you've ever visited or even lived there, you'd know the dating scene is as crazy as Time Square on New Years Eve!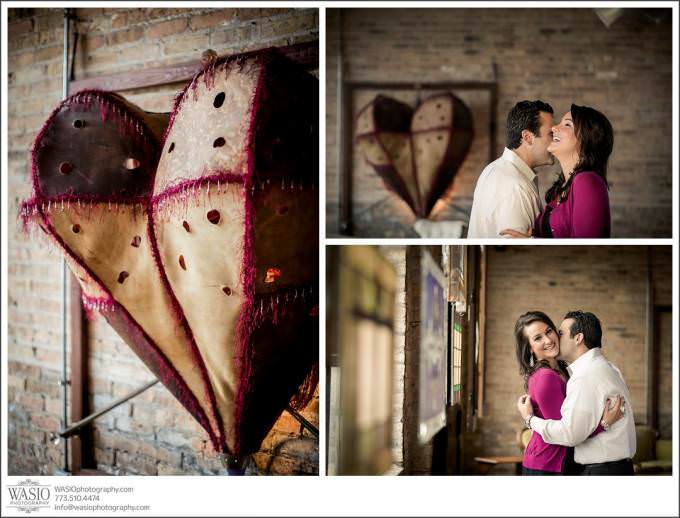 During the engagement session, Stephanie let Dominick beat her at foosball…That is l-o-v-e! And that phone call… Dominick used his best New York accent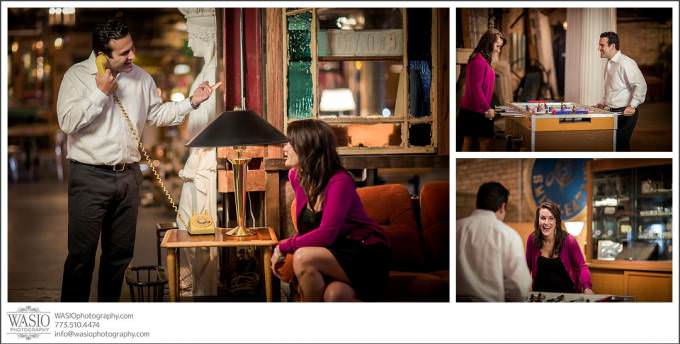 Stephanie and Dominick had their first date at an Irish bar in Murray Hill, Banc Café. After that first date they were going to that bar pretty often to watch Yankee games (of course Dominick is a big fan of the Yankees!). I think that's why Stephanie was totally caught off guard when Dominick proposed there one day. She thought they were going to watch another game while suddenly…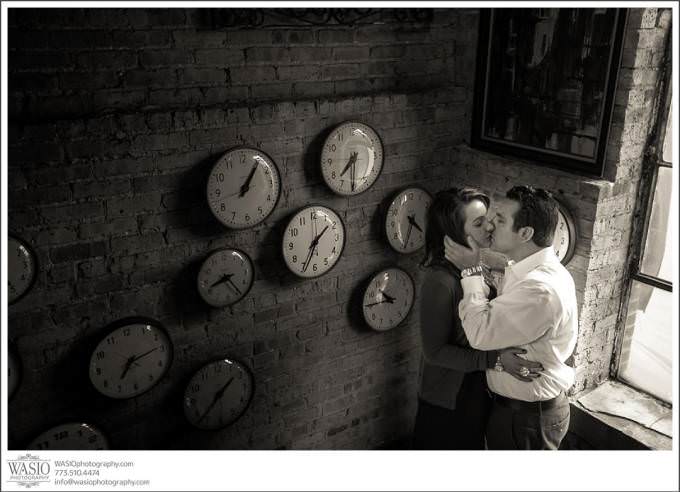 We totally loved this 70s look here. We tried it to make it cool and keep the older look.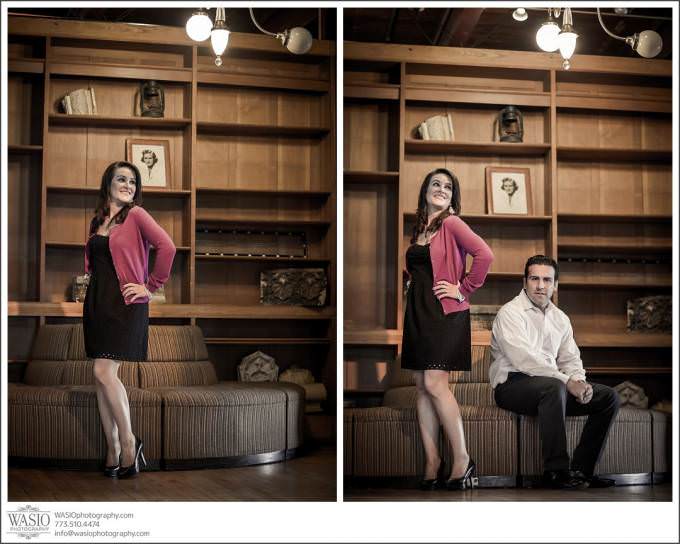 If one ever looks for old suitcase Salvage One is definitely a great place to check out. And the kissing photo below is my personal favorite. We made a nice print of this photo on museum quality cotton rag paper. The look of this photo plus a vintage feel of the museum paper create a truly stunning photograph.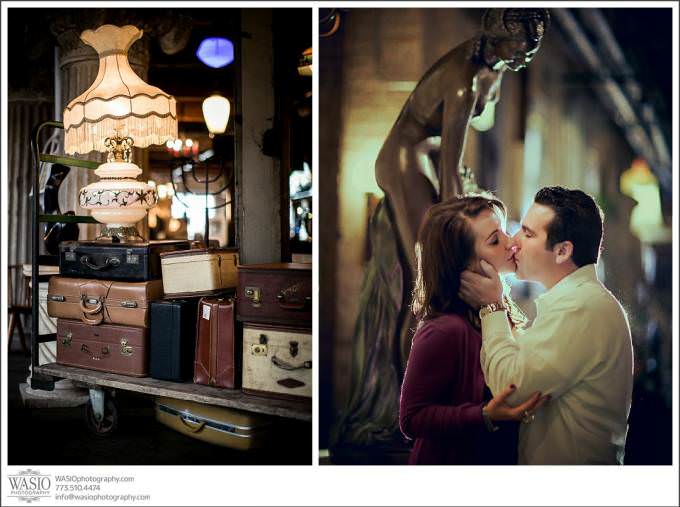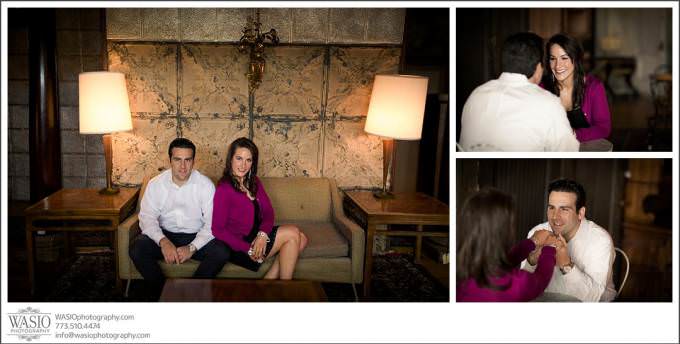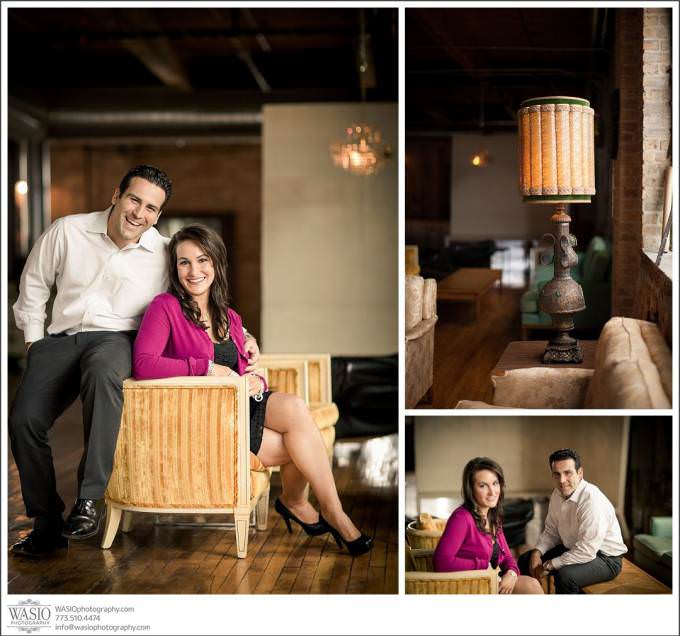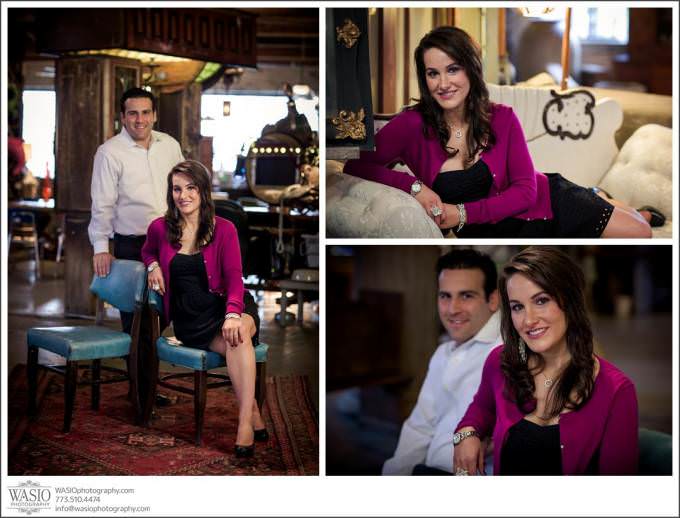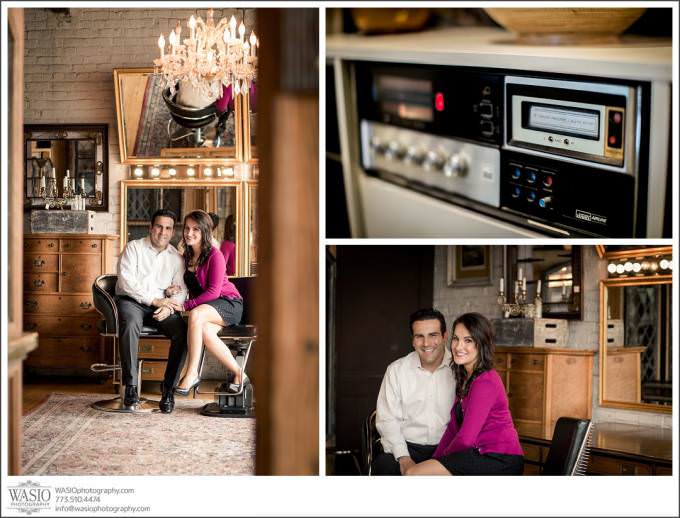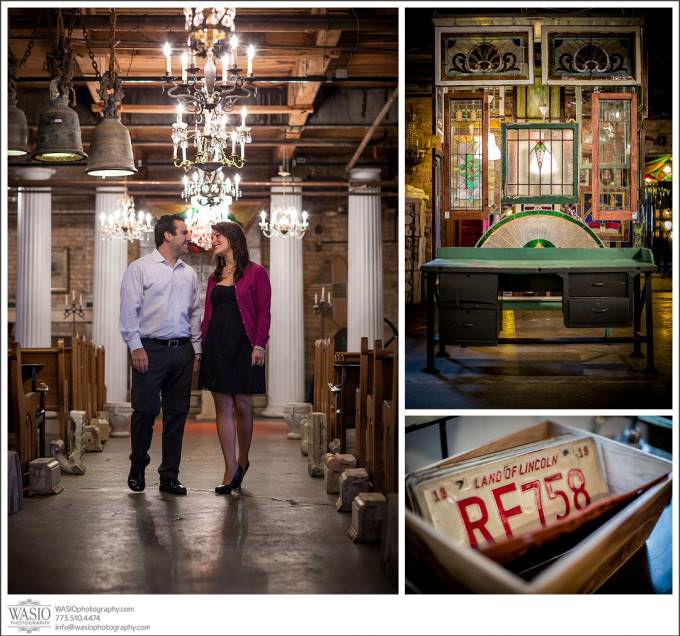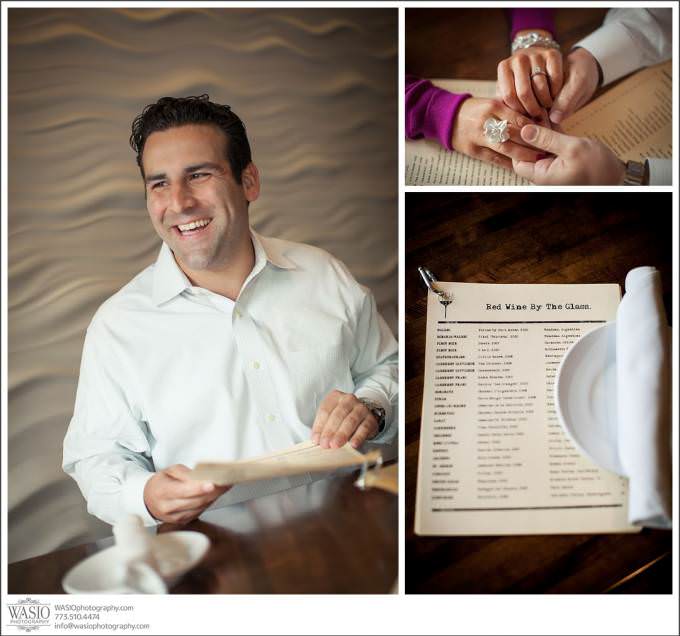 We got to go enjoy some wine at a romantic café in Old Town. Stephanie loves white wine and Dominick is the total opposite..he's a red wine drinker. It was settled over some delicious white Riesling wine.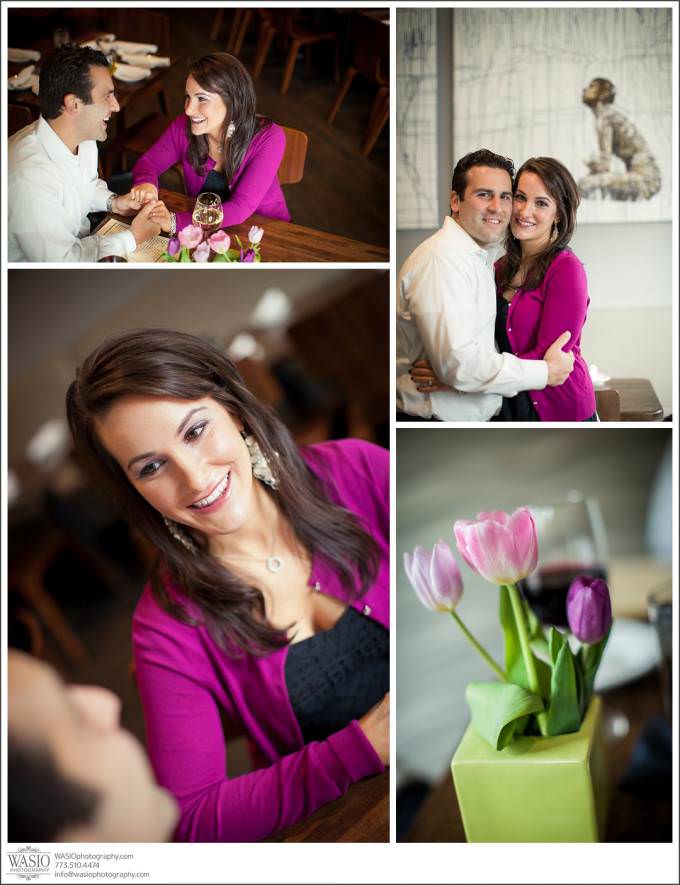 We had such a fun time getting to know each other during the engagement shoot at Salvage One and Chicago's Old Town. That's why love engagement sessions! Not only we produce beautiful photos that Stephanie and Dominick used in their custom guest sign-in book and large prints but we became friends and very comfortable with each other. That relationship will help us so much on the wedding day to create even more stunning photos. We are so excited to be part of Stephanie and Dominick's special day at the beautiful Cuneo Mansion in Vernon Hills!