San Diego Wedding Portraits
First of all, we are excited to finally begin posting the blogs from the sessions we photographed earlier this month. Furthermore, please keep in mind that we will post all the blogs in the order the photographs were taken in.
The first couple we photographed was Komal and Nehal. Komal and Nehal got married this past February and were thrilled to get the opportunity to put on their wedding attire again. Their session took place at Sunset Cliffs in Ocean Beach. The mornings are a bit gloomier than Chicago but we love the touch of dramatic clouds. In addition to the dramatic clouds, the weather is perfect.
Putting on your wedding attire after your wedding is completely allowed. It's almost as if more couples should make the time to have portraits like this after their wedding day. There are three major reasons why putting on your wedding attire again is a must.
3 major reasons why putting your wedding attire on after your wedding is a must

1. It's all about time, baby! On your wedding day, there may not be enough time planned for the beautiful and dramatic photographs you hired us to take. So, instead of stressing out about it and skipping out on cocktail hour, schedule the perfect post wedding session.

2. You've already worn the dress and you're not worried about the mess! That's right. Your dress has been already dragged on your wedding day so you are not concerned about getting the bottom dirty. Either way after the session you'll drop it off at the cleaners.

3. Location, location, location. There are no limitations as to where or how far you'd like to go to get the perfect view. On the wedding day, we typically recommend choosing a location near the festivities for time sake reasons. Well, this isn't the case for your post wedding session.

Major rock star points to Komal and Nehal for waking up extra early, getting glammed up, and standing on the edge of the cliff with us!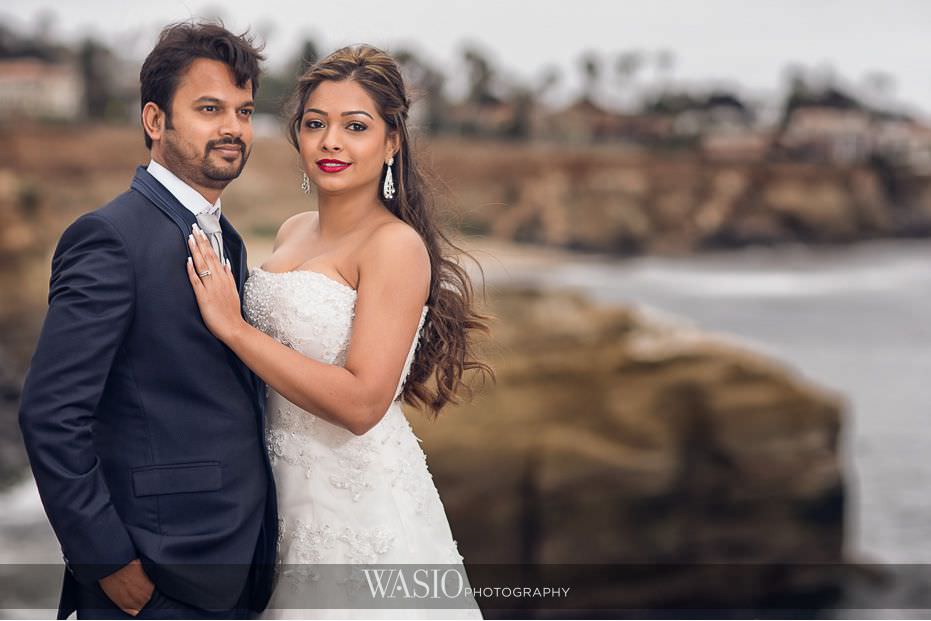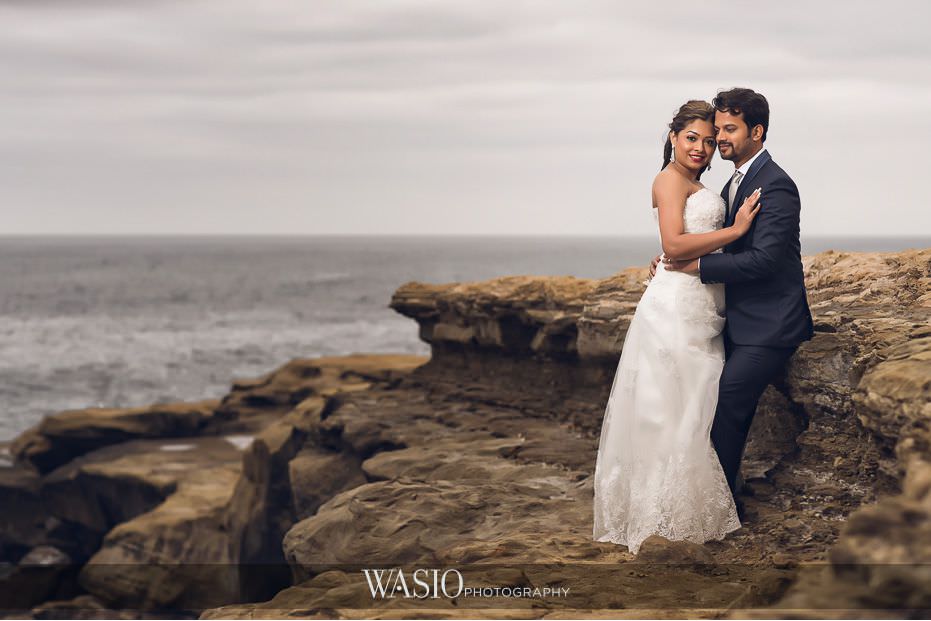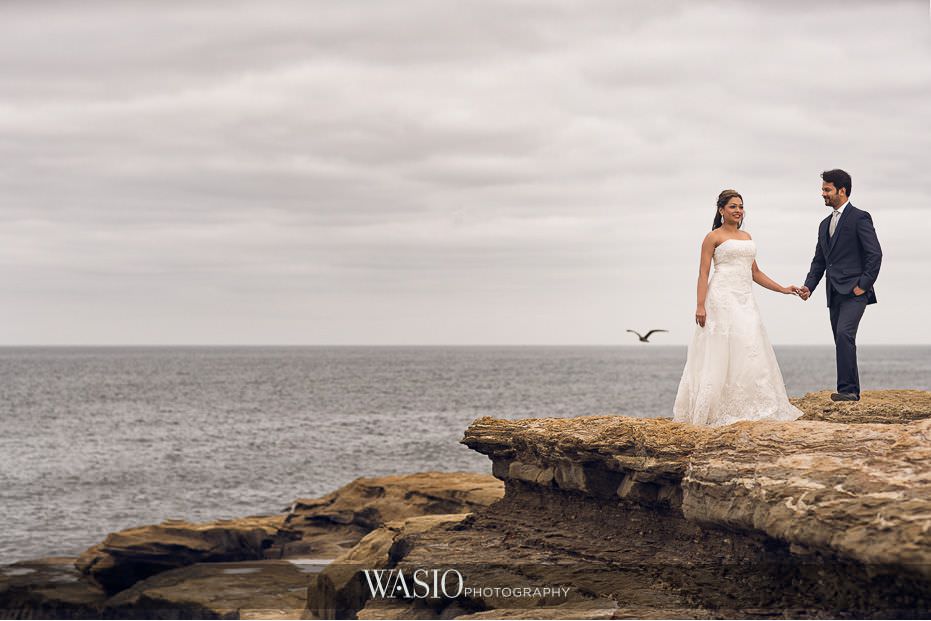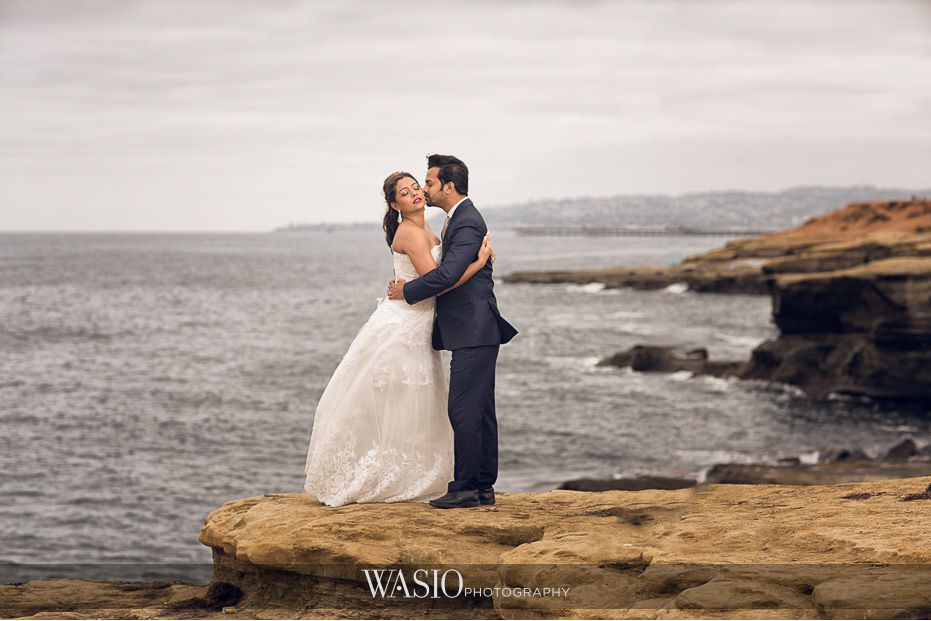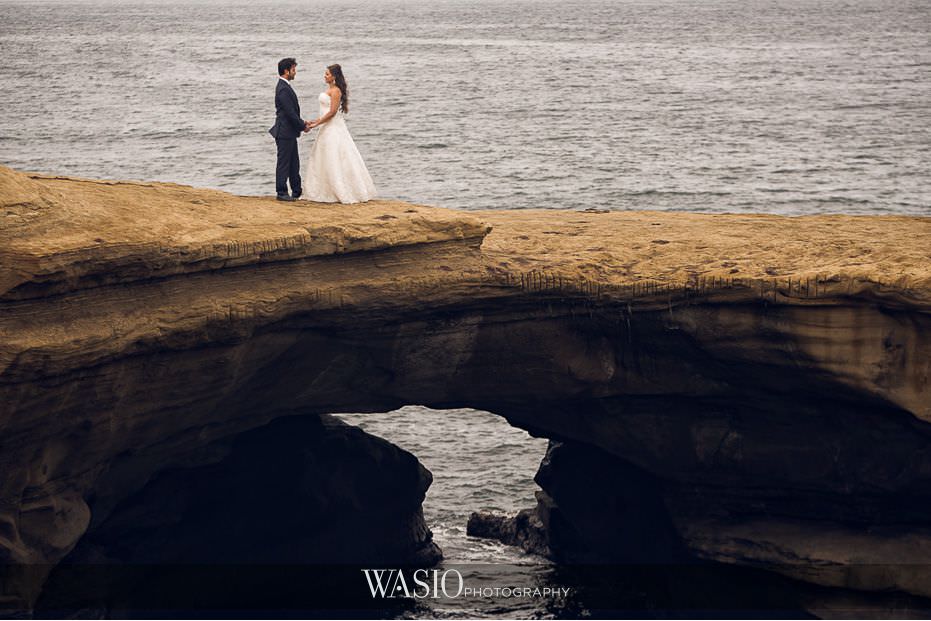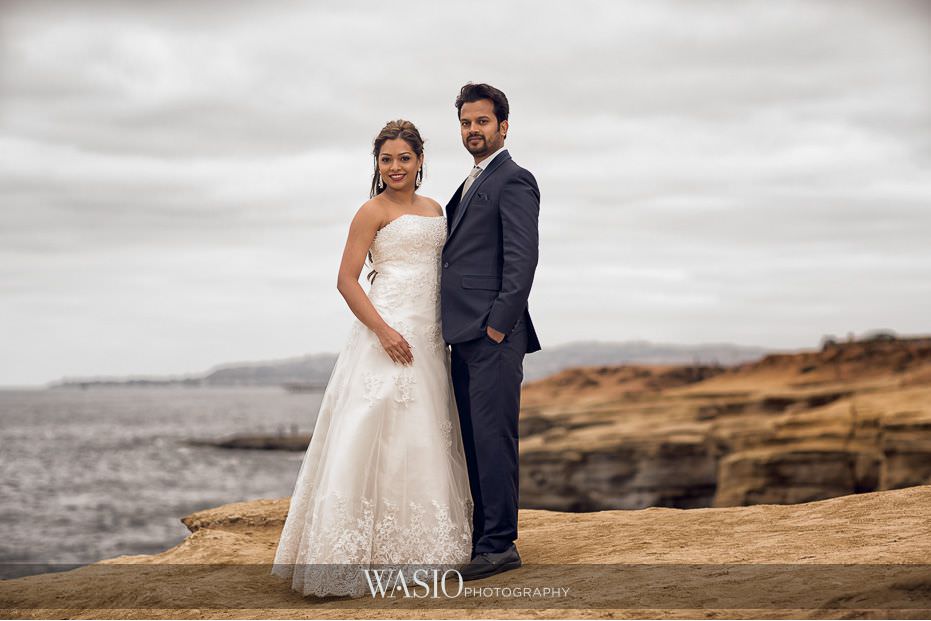 Komal's and Nehal's San Diego wedding portraits were photographed by San Diego top wedding photographers Yaneck and Sasha. If you or anyone you know is interested in engagement or wedding photographs in California, please contact us here.