Sunset Cliffs Engagement
We were fortunate to photograph Meaghan and Eric during Labor Day weekend. Typically, Sunset Cliffs is packed with people and there is not an empty spot on the rocks. To avoid the crowd, we scheduled a sunrise sunset cliffs engagement session. Coming to this location at sunrise was a breathtaking experience. The view changed at least one hundred times while we were there. The morning started out very cloudy, foggy and dramatic. Halfway through their engagement session, the fog cleared out and we had a beautiful blue dramatic sky.
Meaghan and Eric came so well prepared for their session in eye catching outfits. The red really stands out in their engagement photographs. Even their puppy had a bow tie and cuff link sleeves! Meaghan and Eric are a very adventurous couple and they were willing to climb down the cliff and be closer to the water. Standing there, photographing them is an unforgettable moment for us. Every time they shared a passionate kiss, a big wave would hit against the rocks. It's almost as though they were making the Earth vibrate and create these waves.
After spending a few minutes with Meaghan and Eric, you can tell that they are soulmates and a perfect match. The love and support they have for one another is so beautiful. Eric proposed to Meaghan last year on the most romantic day of the year, Valentine's Day. He made her believe that they were on a reunion trip in Las Vegas with Eric's Navy buddies. Little did Meaghan know that this would be an unforgettable trip for them!
During their engagement session, we found out that Meaghan is an incredible Yogi while Eric has killer skateboarding skills. We wanted to do something creative while combining their hobbies together. The last photograph on this blog is very real and it was so cool to witness that trick in real life. We are beyond excited to be the storytellers on their wedding day. Please stay tuned for their wedding photographs this summer. They will be tying the knot and throwing a lovely reception at Las Rocas Resort in Rosarito, Mexico.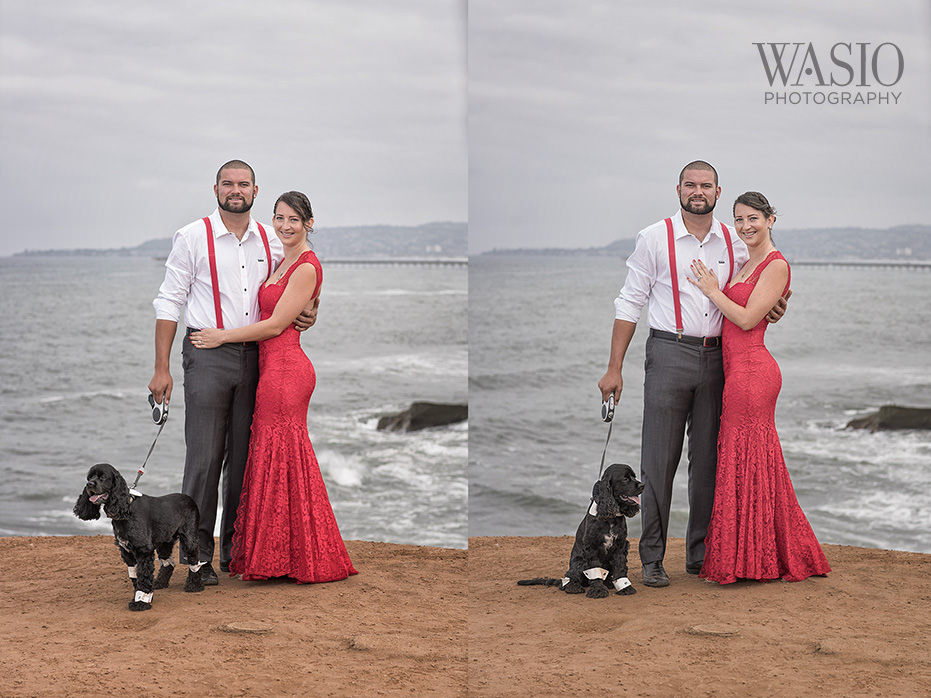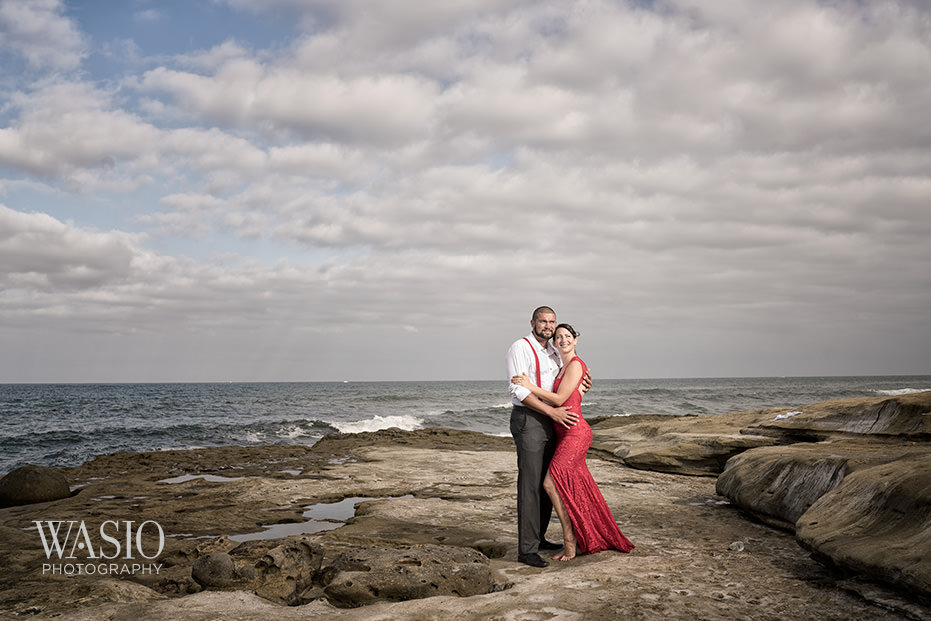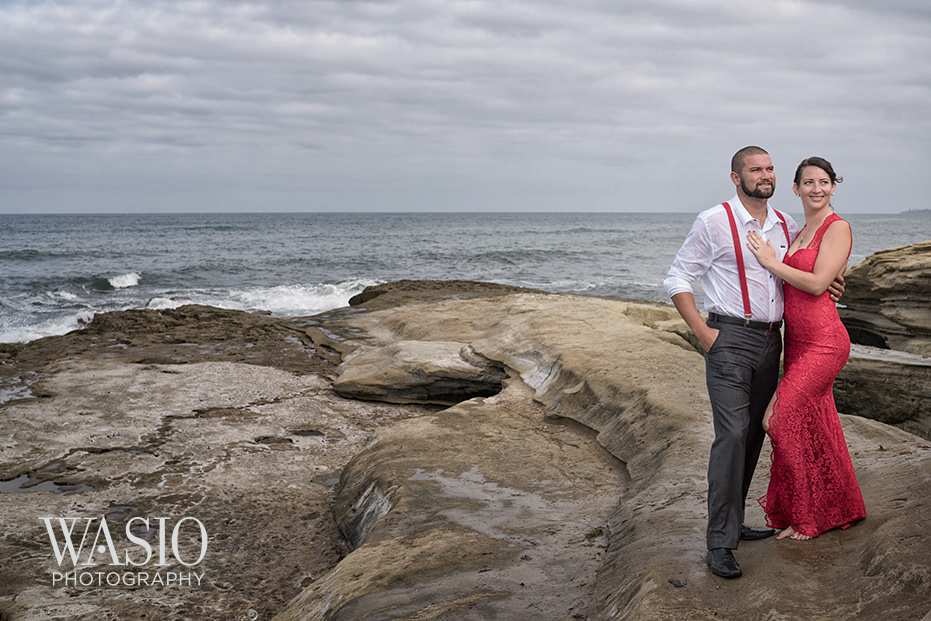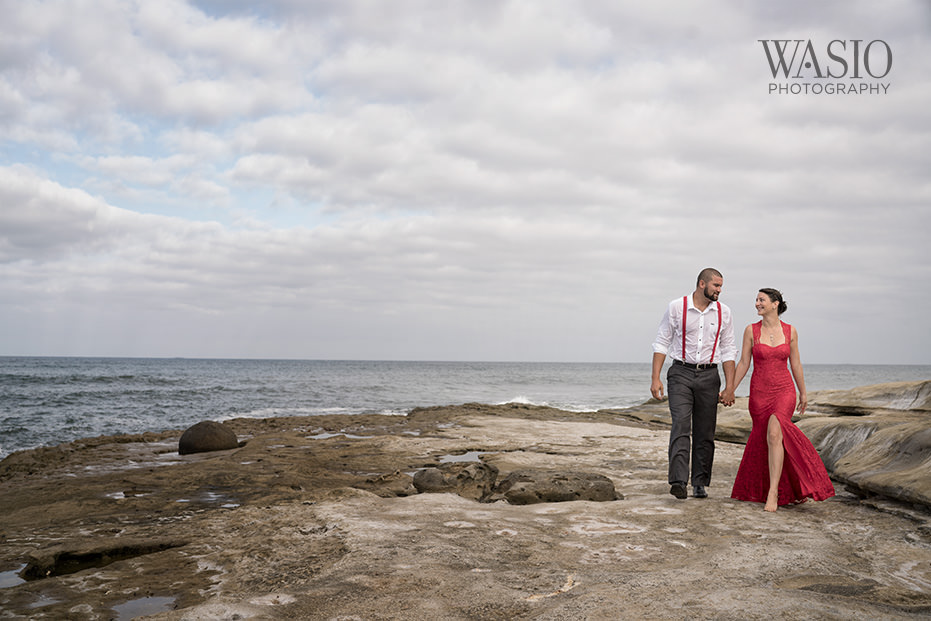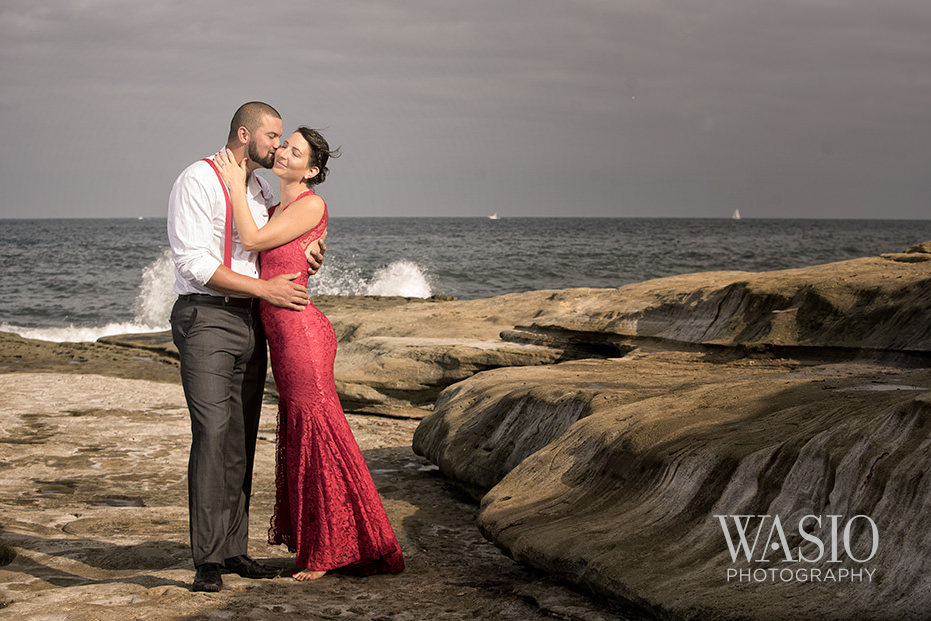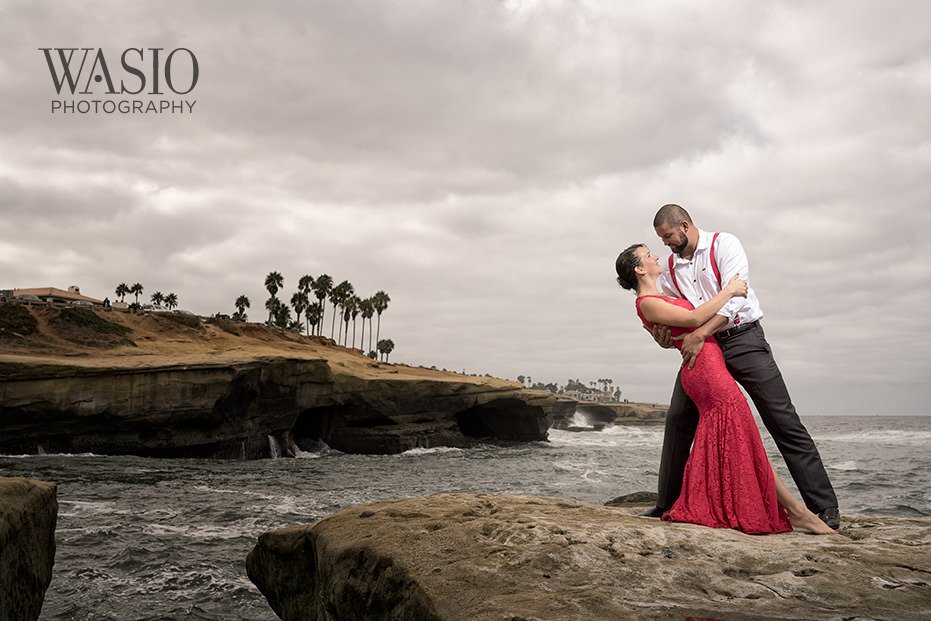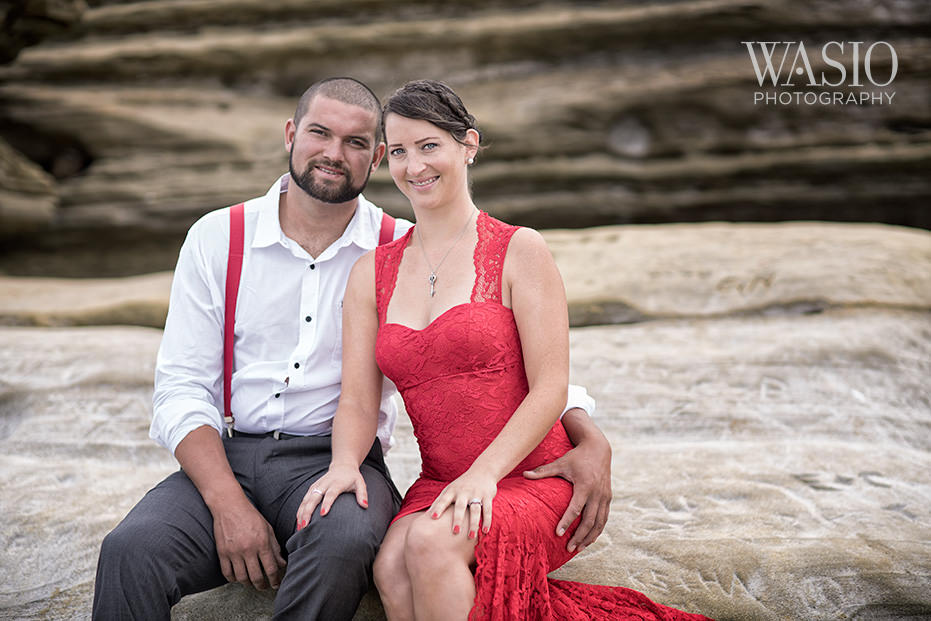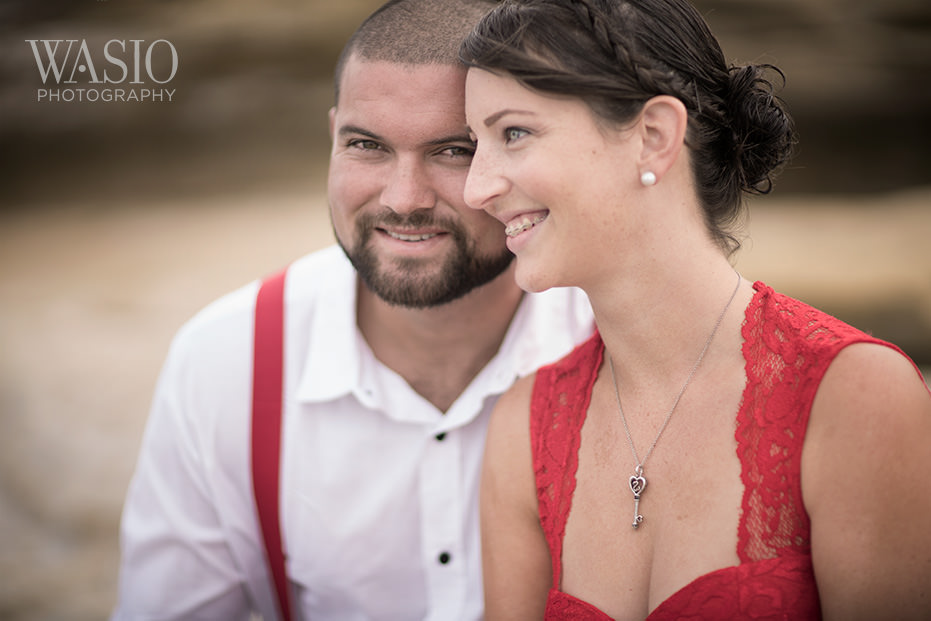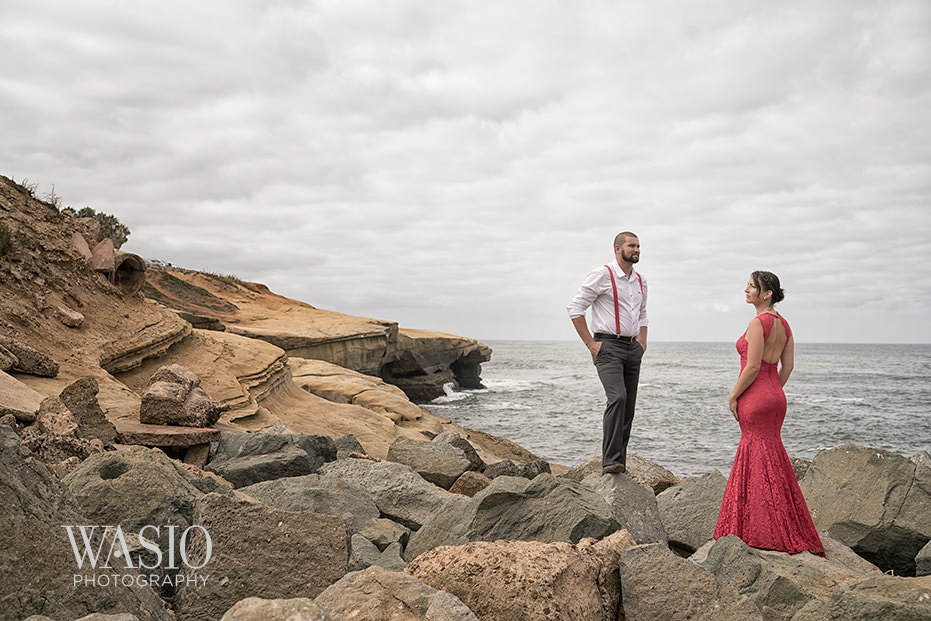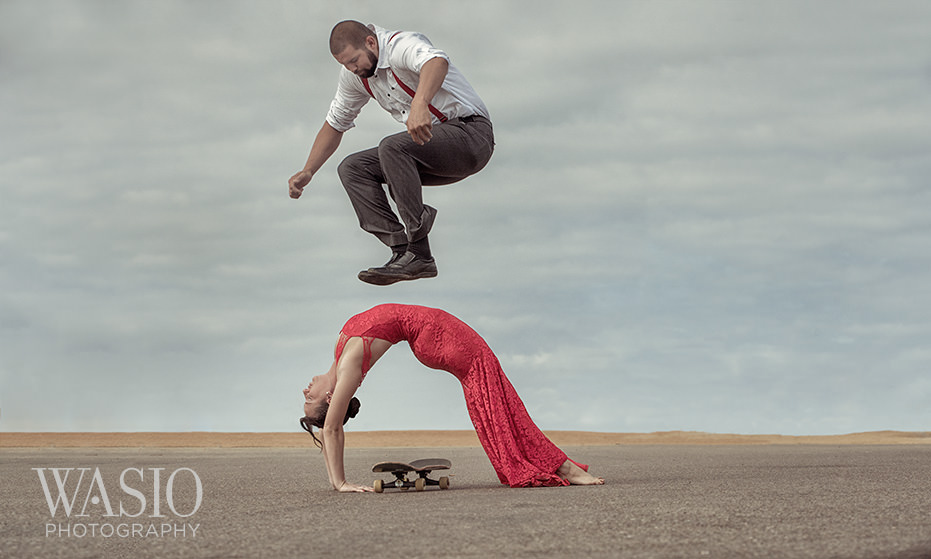 Contact us to schedule your Sunset Cliffs engagement photography session.