This is one of the cutest 18 month session's that I got to photograph in a while. It's so exciting when the parents are eager to document all the different stages in their child's life. Siena is now transitioning into the toddler stage and it's precious to see her personality shining through. By no means did I try to pose her. The goal for this session was for her to be energetic and comfortable in the studio. Because Siena was running around a lot, I didn't depend on off camera flash for lighting. Instead to Siena's left was a large white foam core board and on the left was a large window source. The most challenging part of the session was trying to capture a smile :) She had some awesome poses and as soon as she was more comfortable she was sneaking through some of the most adorable smiles. The outfit changes came pretty easily. Siena is a girly girl in training; and she loves trying on different clothes and has her preferred shoe style too. Scroll down and enjoy all the photo collages put together below. Make sure to add a comment and share with friends and family!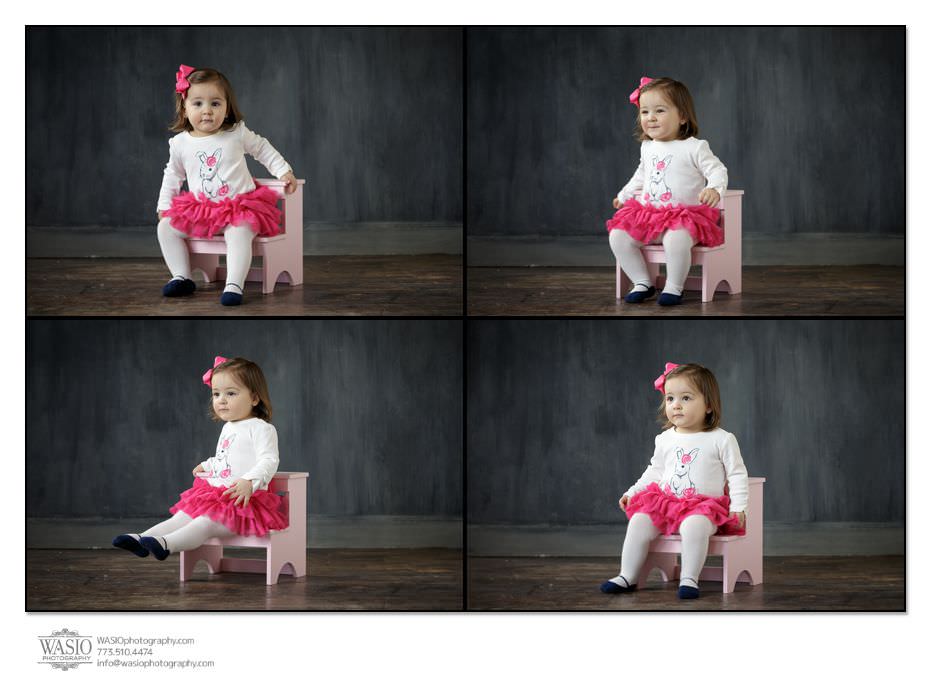 Siena was already getting comfortable here as she was ready to do some serious climbing on that pink chair (which by the way was her favorite chair).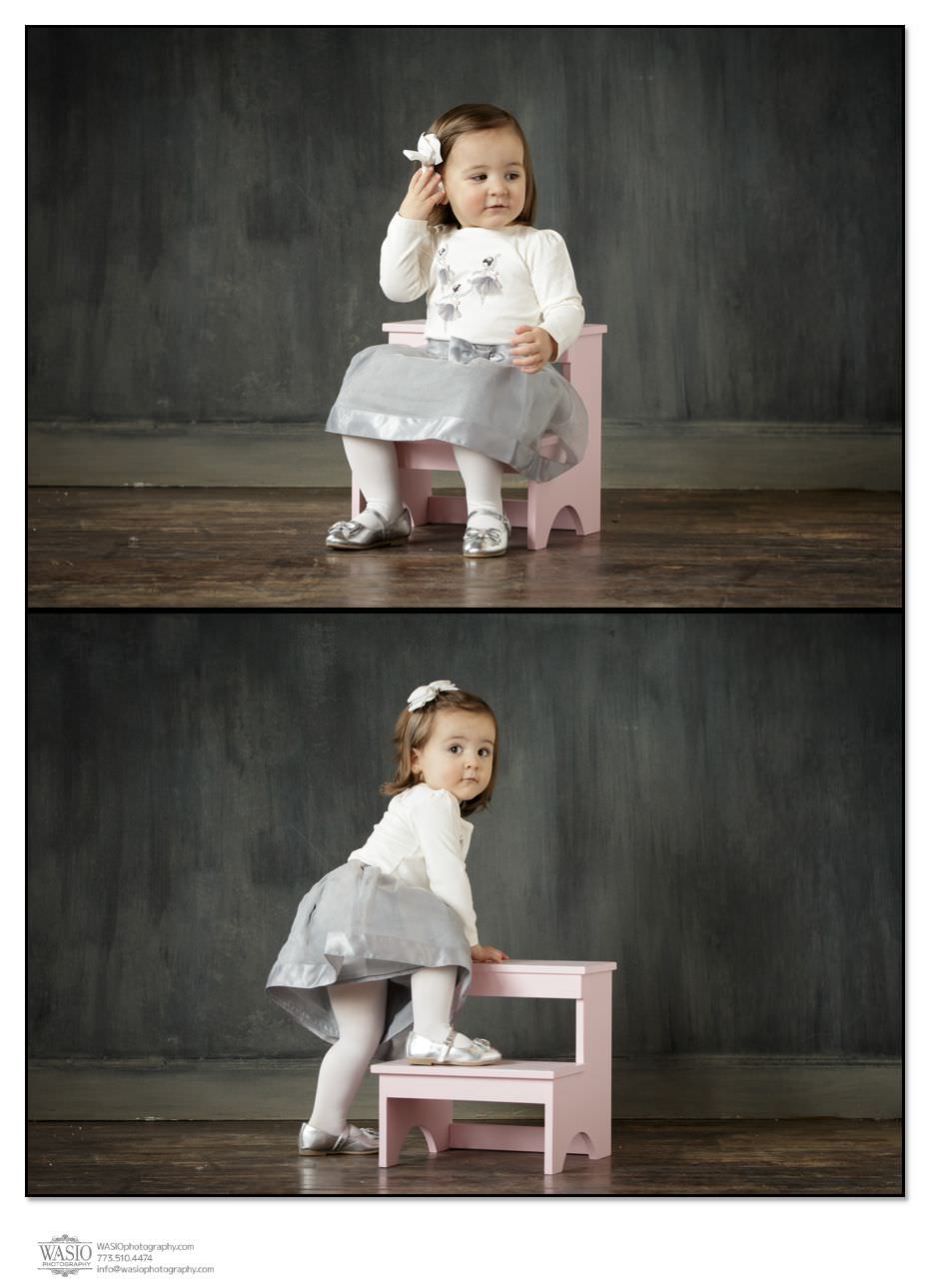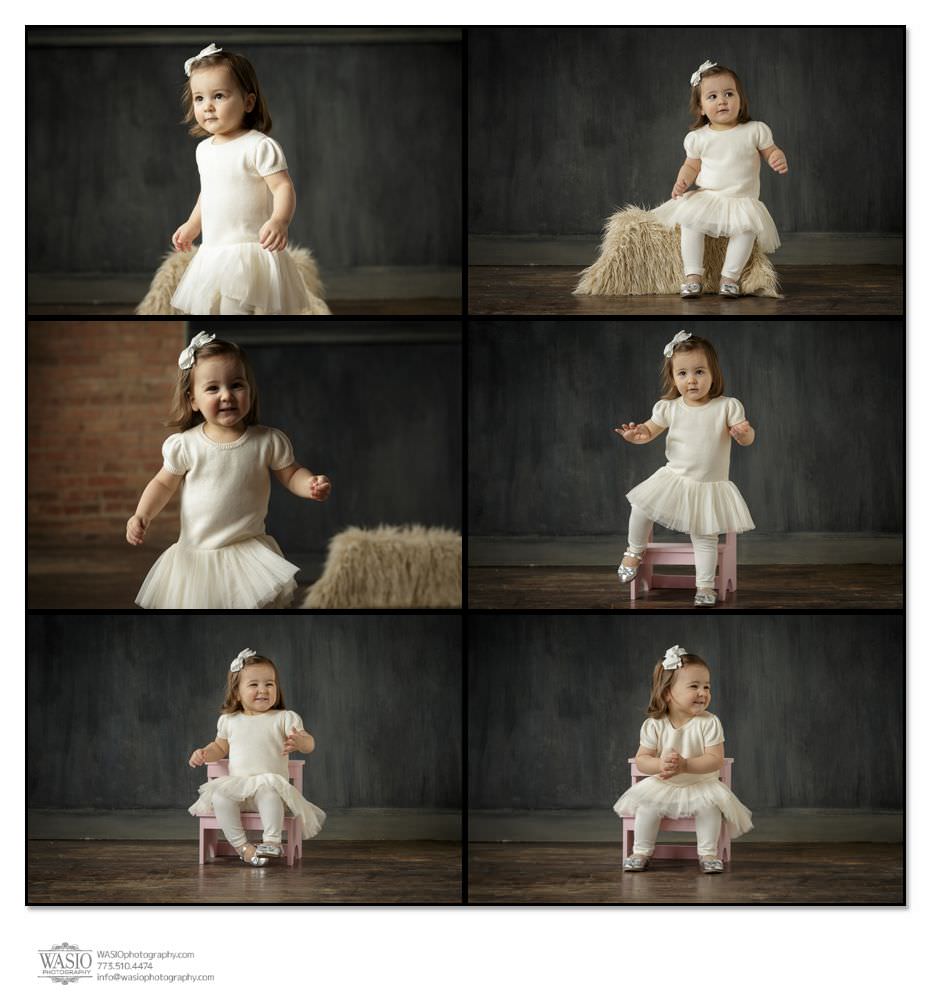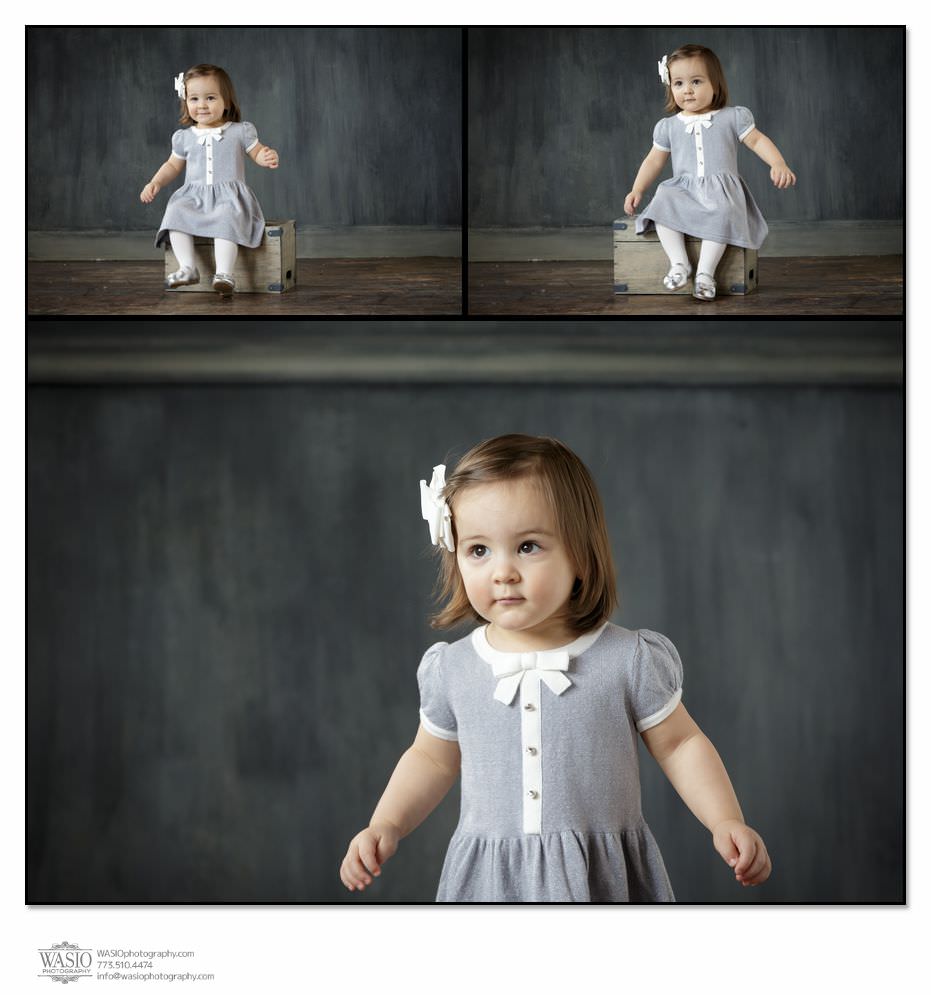 The purple tutu was the last outfit for the day and Siena totally rocked it. She looks like a yogi-ballerina toddler!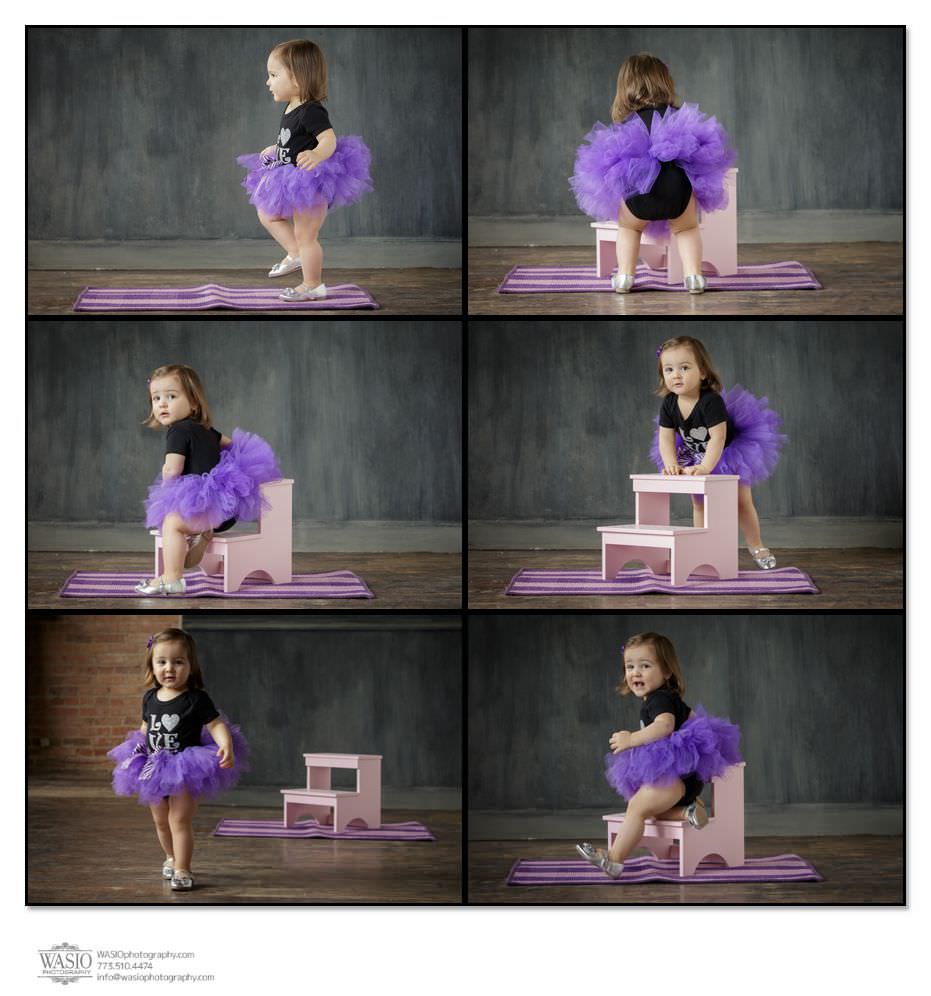 Wasn't this one of the cutest 18 month session's you've ever seen? Please give me your feedback under the comments and questions are more than welcome! If you are anyone you know is looking for a family photographer, please contact Sasha here. This Chicago children's photography session was captured by Sasha Wasiek.