The last seven days we spent at WPPI (Wedding & Portraits Professionals International) in Las Vegas. This is, I believe, the biggest wedding photography convention in the world bringing more than 15,000 photographers together. This year, when we saw that Marcus Bell was offering an extra two days class as part of WPPI 2013, we didn't think twice before signing up. We have been a big fan of Marcus' work, especially his landscape/environmental wedding portrait which are truly breathtaking. Few weeks ago we also watched Marcus' class on Creative Live – an amazing source of education for photographers. So when Marcus flew from Brisbane, Australia to offer this class we couldn't miss that opportunity.
The topic of Marcus Bell class was Wedding Stories. Besides the amazing landscape wedding portrait Marcus is incredible with his wedding photojournalism. He is an absolute master of catching the emotions, being at the right place at the right time, and understanding and observing interaction between people. So the two days we spent with Marcus Bell were spent on learning how to discover and observe wedding stories, learn how to see opportunities for landscape portraits, and edit photos to convey the message and make them stand out. In our opinion capturing properly photos is as important as properly editing them.
We have been to many classes and workshops but we can say with full honesty that Marcus Bell is one of the most sincere person (educators, photographers, etc) we have ever met. As he mentioned during the class… he is not a born educator, he simply loves to shoot:) And let us tell you – he does it sooooo well. If you are interested in his work please check our his work at http://studioimpressions.com.au/home/
Besides being part of this amazing class the biggest reward were the new friendships we made. People flew literally from around the world to be part of this class – Japan, Brazil, Alaska, New York, North Carolina, Kansas, California, and many other places). We are so blesses to consider Marcus Bell our friend now and so many other photographers that took the class with us. Here is a list of the other photographers that took Marcus' class with us:
This was the board in front of the classroom. It was so exciting to see it before entering the classroom.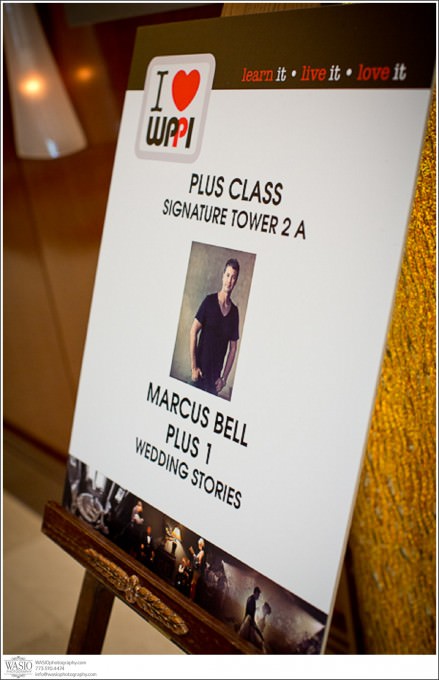 Besides Marcus Bell, we met another amazing photographer Rob Greer. Rob won best engagement albums award last year and besides being an amazing photographer, he is truly a fun person to be around! Here, he is showing some lovely emotions toward Marcus.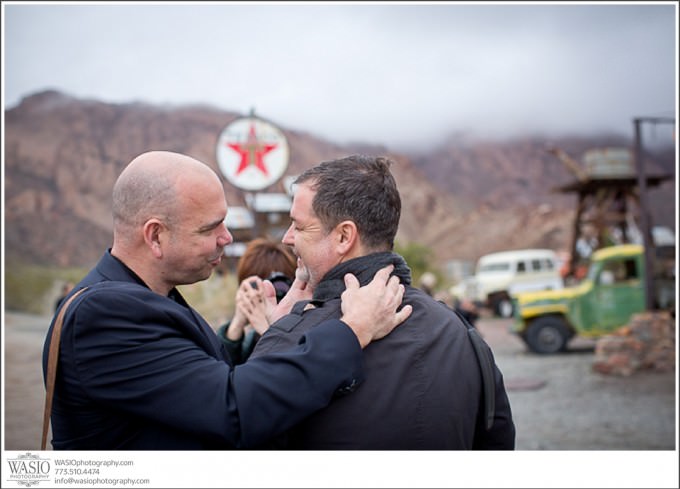 Here Rob is taking a photo of Renata and Marcus at Ghost City. The second day we spent on location at Techatticup Mine in El Dorado Canyon, Nelson Nevada, an hour away from Vegas.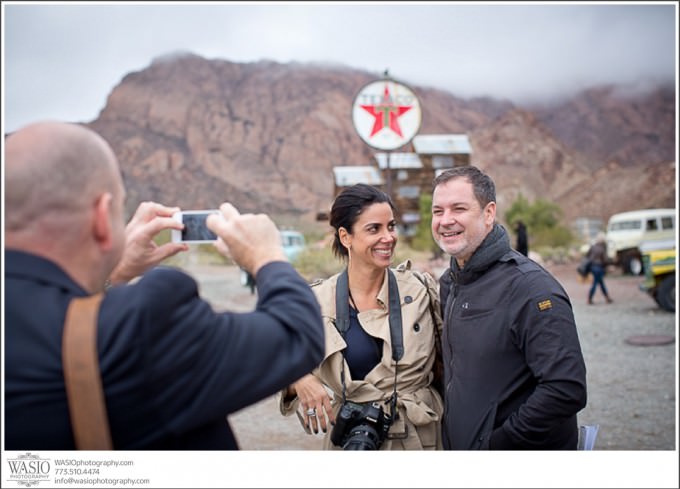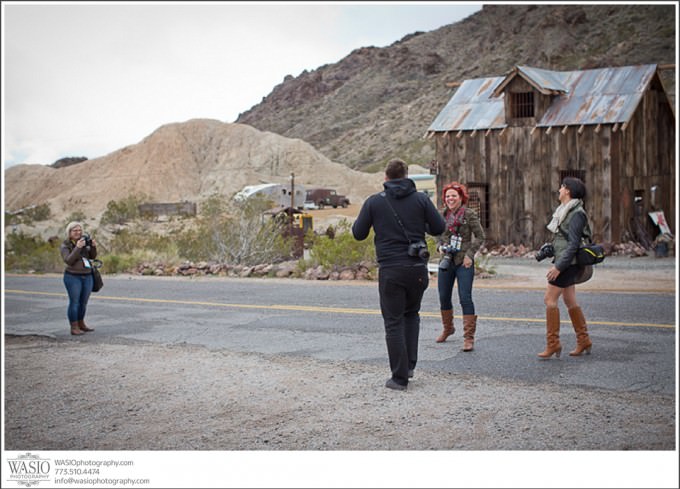 Here Marcus explains the approach, composition, and light. We were caught by a huge rain while we were at Techatticup Mine so we used that time to learn more from Marcus.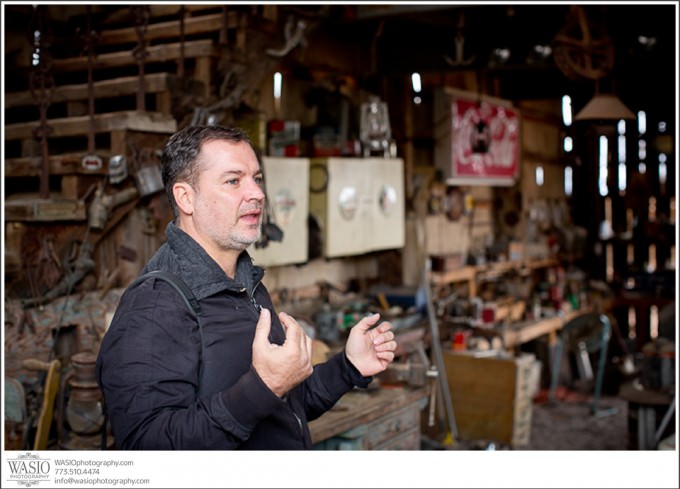 Yep, we used our bag to carry Marcus' Nikon lens. Just a simple proof that Nikon and Canon can live next to each other:)