With the wedding season over for the year, we are turning the gears and playing blog catch up. Jen and Steve got married in August at Wynstone Golf Club, a gorgeous place in North Barrington. Leave a comment below for Jen's and Steve's Wynstone Golf Club Wedding. Also, check out their engagement session photos here.
"We were both looking forward to seeing each other in the church (me walking down the aisle for Steve) since we decided not to do a first look. I had been joking with Steve that my dress could have been red and covered with feathers, so he was anxious to see what I was actually going to look like :) I also was excited to see the room come together – the flowers and all the other details – that I had been putting together for months."
"It's hard to think that it rained during the ceremony and I was all worried about our photos – although I was determined we were taking them outside no matter what! – but by the time we got up to sunstone the sun was breaking through the clouds! We loved having Molly there with us and the photo/ moment of her running under my veil is definitely one we remember and laugh about, as Steve had been joking with me before the wedding that she was going to jump up and potentially rip my dress! Ha just so you have the info, we live up together in Saratoga Springs, NY (upstate) and came back to Barrington for the wedding, my home and parents house, to have the hometown and relaxed country club Chicago wedding we both wanted."
"It's really hard to pinpoint any specific part of the day that's the best memory, as the whole day makes me smile! We both have memories of dancing together – our first song and some swing/jitterbug that we learned through dance lessons, sitting together for the speeches, and being relaxed driving around together in the golf cart for photos. Steve also said me walking down the aisle as one of his favorite memories."
Final advice from Jen to couples that are getting married: "Don't sweat the small stuff – it's not worth stressing about any of the details because the day is going to go on no matter what!, take mental pictures of great moments, and speak from the heart when talking with friends and family."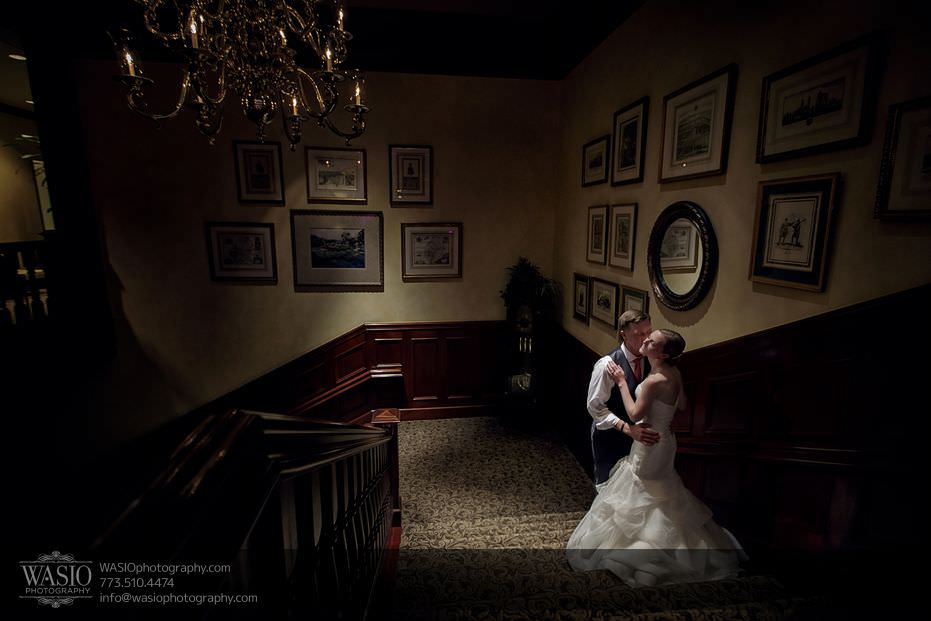 We hope you enjoyed Jen's and Steve's Wynstone Golf Club Wedding. If you or someone you know is looking for a Chicago wedding photographer to photograph the memorable wedding moments, we would love to hear from you. Contact us to check our availability and which wedding photography collection will be the best for you. Please drop us a line using our wedding photography contact form. This Wynstone Golf Club Wedding was captured by Yaneck and Sasha.