Studio Family Portrait
Studio family portraits are not necessarily more formal that those outdoor family portraits.
We photograph the studio family portraits in our studio in Irvine. Photographing in a studio environment has few advantages.
Wardrobe Changes
Photographing your family in our studio has the big advantage of easily changing everybody's outfit. So you bring multiple outfits for your family so have different looks in your family photos. We could some more formal like the photo above or something less formal like the photo below. We always encourage to bring props or things that your children are passionate about.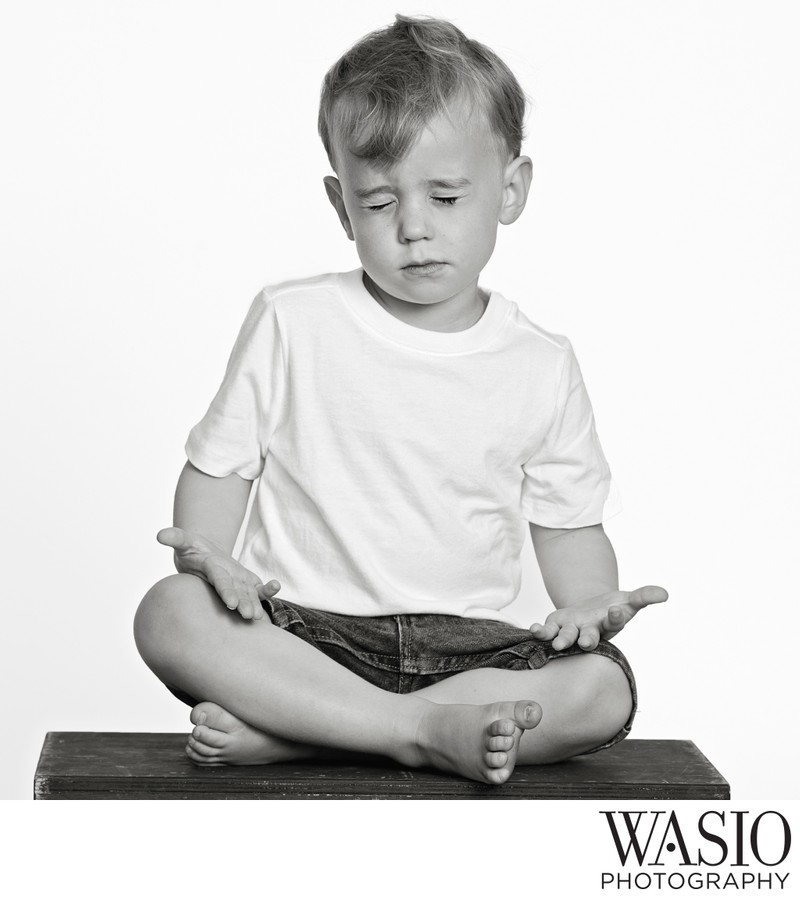 Less Dependent on Weather
Since we photographing indoor we are not dependent on weather. Whether it's hot outside or raining during the winter months, we can be comfortable during your family session.
More Comfort
Having your family session in our studio means you will be more comfortable. As we photograph different members of your family, those children that are not photograph can easily relax on our sofa and enjoy cool temperatures in our studio.
Children are less distracted when they are in a studio. Outdoor there are so many distraction that sometimes it takes longer to get their cooperation. Also, from our experience, children get comfortable faster in our studio. I think a studio environment brings a more intimate environment where children get friendly much faster.
Design Session
If we photograph your family in our studio, the design session when we decide together which photos/prints you would like to get is done right after the session. This is much easier then scheduling another session to come over to our studio after an outdoor session.