About WASIO photography - artists team
We are a team of photographers specializing in artistic and candid wedding photography, creative portraits, headshots, boudoir, and commercial photography. The WASIO photography team includes – SASHA + YANECK and MAGDA + MARCIN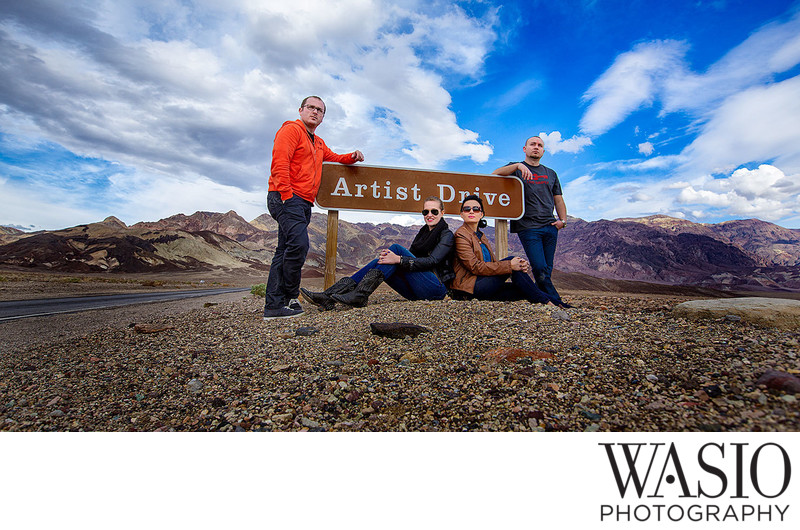 We are best friends and since June of 2014 we are business partners as well. We met each other 8 years ago at a wedding expo.
When we met at a wedding expo, we had completely separate photography businesses.
We quickly realized that even though our styles differ, we love similar style of photography and most importantly we value high quality photographs.
After a few years of friendship, lots of crazy adventures together, we decided we could balance friendship and business into a bundle.
Of course we have our "insider" jokes and our favorite one is: "Linda, but listen, I got a really good one!"
Also, I think our team is working on documenting all of Magdalena's creative english. We hope to one day publish a book on her language.
For example, "chop chop" in Magdalena's language is "chapu chapu."
Don't feel bad if you think Yaneck and Marcin are brothers. They aren't. They are both just Polish.
Before having kids, most of our business meetings ended up with drunk (safe) adventures. Luckily, Magdalena always took notes so we knew where we left off.
Our Team
Yaneck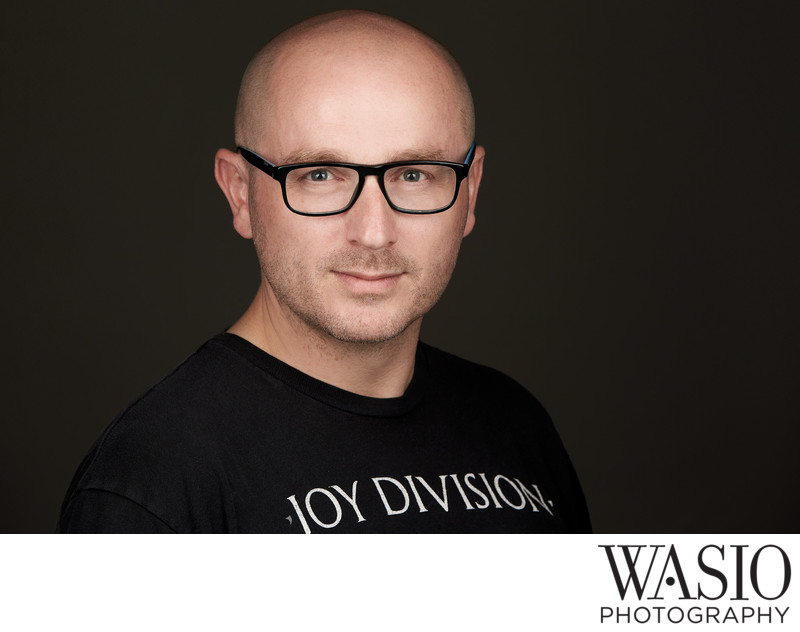 Meet the original founder of WASIO photography.
12 years ago Yaneck was approached by one of his friends that were getting married. Yaneck was always passionate about photography but it was mostly as a hobby.
The deal to get Yaneck to photograph his friends wedding was that they would rent all of the photo gear he wanted. From the first wedding, he fell in love with people that were in love.
Yaneck began taking workshops with renowned wedding photographers from all over the world. Once he felt that he had created a brand and had a vision of the kind of weddings he wanted to photograph, he was off of the ground flying.
The passion for photography came at a very young age to Yaneck. As a kid, he would always study how his father was developing photos in the "dark room" aka the bathroom of their home. He got his first film camera at 8 years old for his first communion.
Capturing the dramatic one of a kind portraits on the wedding day is what keeps Yaneck inspired.
Being a print master, Yaneck spends a lot of time educating couples on the importance of heirloom, archival prints. A few Christmas's ago, Yaneck's father shared a wedding photograph from Yaneck's grandparents wedding. The spark he got from seeing that photo is what inspires him to share the power of print with people.
When you meet Yaneck in person, you will most likely notice he has a spicy accent. He was born in Warsaw, Poland and came to the states in 1993. Besides Polish, Yaneck is also fluent in French.
Whether Yaneck is traveling, teaching workshops, or spending time with family, he is always showing off his extensive collection of vintage band shirts he owns.
Sasha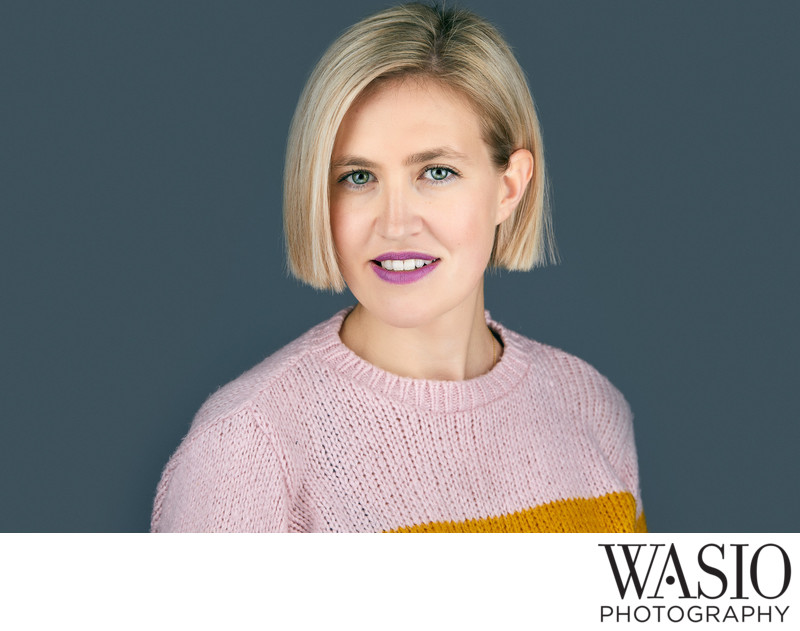 Meet the ice breaker of the group.
Sasha didn't find photography, photography found her. Before meeting Yaneck, she had an interest to study to become a chiropractic doctor.
From a very young age, Sasha always got a good buzz from working with people. Taking the time to know an individual and finding out details that make them grow and thrive is her happy place.
After meeting Yaneck and blindly offering to become his assistant, Sasha fell in love with photography and probably Yaneck.
While helping Yaneck grow the business, she went to the University of Illinois in Chicago to study communication.
Photographing the special connections and tears of people unexpectedly crying is what feeds Sasha's photographic soul.
In 2017, Sasha won "most talented photographer of the year" from Magic Lens.
If you listen closely, this ice breaker of the group also has a tiny but cute accent. She was born in Ukraine and moved to the states the same year as Yaneck and into the same city!
Marcin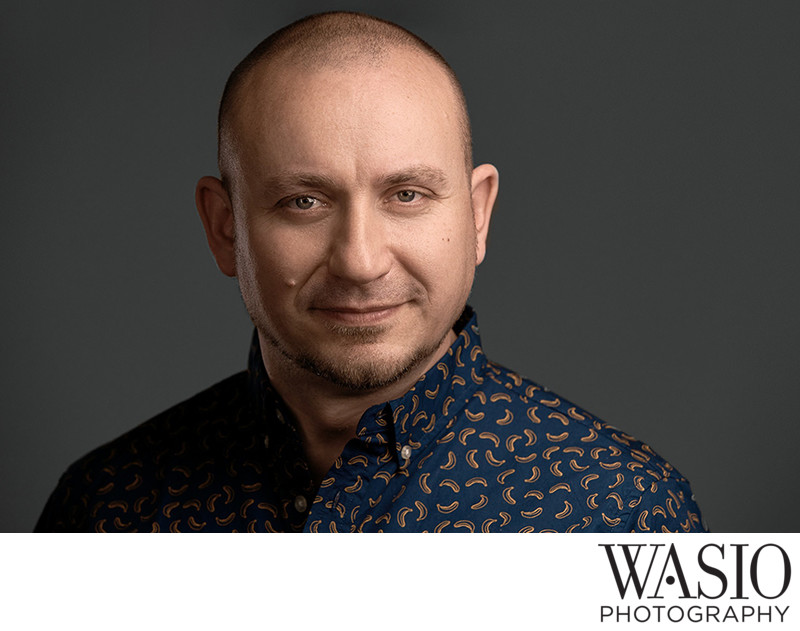 Marcin grew up in a family where hard work, honesty and dedication were utmost values. Learning that from very early on has put him inadvertently on the path to success.
Marcin has always been passionate about arts and design. He wanted to create and construct, build things from the scratch. That passion was the driving force behind his first important life decision- choosing a college major. Marcin graduated with a degree in architectural design which had later laid a solid foundation for his growing interest in photography.
Architecture provided Marcin with invaluable skills but soon became too rigid and precise for someone fervent about fine arts.
In 2007, Marcin met his wife Magdalena and together they began to pursuit their passion for photography. They created a team that was soon competing with the best wedding photographers in Chicago. Marcin enjoyed the fact that he was able to work and grow as a photographer while still spending time with his wife. Working side by side was fun but also challenging as they competed to take the best and most precise shots.
It has been a learning experience since then and Marcin continues to better himself and his skills. He has been dedicated to continuous education through workshops and seminars led by the best professional photographers in the world.
His hard work, passion and determination allowed him to create a thriving business and be recognized with multiple awards.
Marcin treats photography as an art form, and in that, his subjects become art themselves. Whether a drop of water or a bride on her unique day, he finds new ways to see it through the eyes of his camera and capture that specific feeling.
Privately, Marcin is a humble guy who loves to travel and spend time with family and friends. He is passionate about horology and watch craftmanship. When not shooting, he can be likely found browsing fine watches online or in stores.
Marcin lives in Chicago with his wife, Magdalena and their daughter, Mila.
Magdalena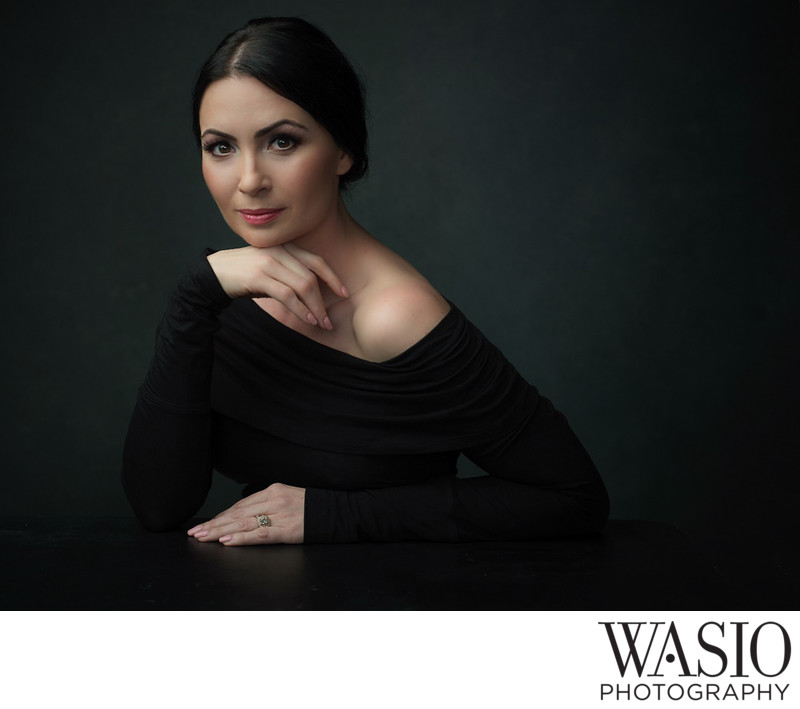 Her photography adventure began on the other side of the camera. She started out as a model. She was also engaged in planning and designing photo shoots. Eventually, Magdalena became a finalist for Miss Poland beauty contest where she was recognized as Miss Talent.
Believe it or not, despite her passionate involvement in the beauty world, she secretly dreamed of becoming a police officer. Magdalena completed a degree in forensic social rehabilitation and wanted to join the police force. Her future, however, had something bigger for her in the store.
Magdalena moved to Chicago where she met her husband Marcin. Together they fell in love with photography and quickly became a husband and wife team.
It was actually the wedding photography that laid the foundation for boudoir as many brides were asking about it. Before Magdalena started to offer boudoir sessions, she had invested a lot of time in her photography training and education. Her prior modeling experience has also come in handy as it helped her sharpen the vision of a perfect photo session.
It is Magdalena's true passion to make every woman feel the best version of herself in front of the camera. She strives to create a place where intimacy, art and photography all meet together to reveal the natural beauty and sensuality of female body.
Magdalena currently lives in Chicago with her husband Marcin and beautiful baby girl, Mila.
Marli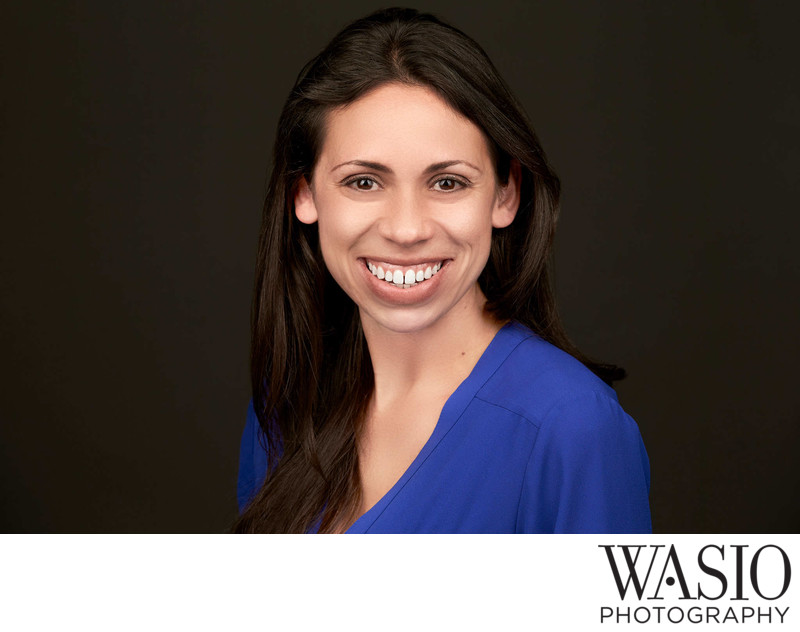 Marli is an associate photographer and the newest member of the California WASIO photography team. She impressed the team with her passion for learning and as a dedicated assistant during weddings. Along with assisting, she currently photographs headshots, weddings and events for WASIO photography.
She is a major Comic-Con fan. She manages to get tickets every year! We'd like to put it out there that her celebrity crush is Jason Momoa. So, if you are reading this and know this man, let's make it happen so that Marli can take his headshot!
When Marli isn't working or attending Comic-Con, she loves spending time with her husband Kevin and two kids, Kina and Jace. When the family has time off, they are always doing something together. Whether it's outdoor activities, or indoor lego building, Marli knows all the family hot spots!