The US Grant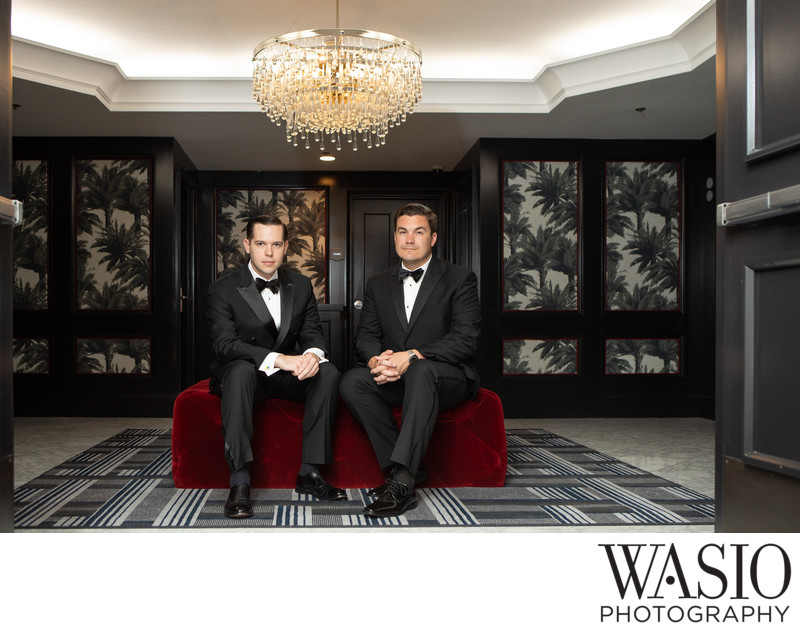 A historic hotel located in downtown San Diego. The US Grant was built by Ulysses S. Grant Jr. and he named the hotel after his father, president Ulysses S. Grant. 11 stories high with 270 guest rooms, this hotel has a lot of history under it's roof. Famous guests such as Albert Einstein and 13 United States Presidents have stayed at this hotel. There are a total of 19 event rooms with the largest capacity of up to 900 people.
THE US GRANT proudly displays $6.5 million collection of distinctive artwork. Sculptures, ironwork, murals and paintings are perfectly placed around the hotel for guests to appreciate and enjoy. The artwork displayed tells the story of the past and modern renaissance of this cultural and historic landmark.
The top wedding spaces at US Grant are the four ballrooms. Each ballroom offers a signature style.
The Crystal Ballroom has black and gold floors, columns, and a eye catching hand painted mural.
Palm Court has nine crystal chandeliers hanging over the tables and dance floor. A perfect way to leave an everlasting impression for your guests.
The Bivouac Ballroom used to be a speakeasy during the 1920s. This ballroom still captures a historic ambiance for cocktail-style occasions.
The Presidential Ballroom just like the name, offers grandiose decor and cozy dining space.
Your wedding experience will be catered specifically for your needs. You will work with the coordinator to create a custom wedding menu. Besides curating your favorite dishes, you can also impress your guests by adding a signature cocktail created by an international mixologist team.
If you are planning your ceremony and wedding at the US Grant, each ballroom has a strong presence of history and 1920's glam. You can't go wrong with any choice!