Top 4 Locations for Joshua Tree Photos
Joshua Tree has been one of our favorite parks to visit as a family. It has a nice mix of rocks to climb and sand to dig in. There are also lots of cool birds that make a fantastic distraction if our kids get cranky.
It's so interesting that since having kids, we have the desire to explore more of California nature. Don't get us wrong, we always wanted to go out and explore but always found excuses to do something else or just be lazy on the couch
As a family, we try to avoid the couch and tv as much as possible. One of the best solutions has been to plan day trips to different parks in California.
Joshua Tree Weather
Joshua Tree National Park is part of the Mojave and Colorado Deserts so the temperature conditions in some months can be extreme. Because altitude varies from around 500 ft to over 5,000 ft above sea level, so weather can differ drastically from one part of the park to another. That said, summer months are not the best months to go to Joshua to be photographed. It simply gets too hot with temperatures over 100F.
From our own experience the best months to visit Joshua Tree National Park to be photographed is between October and May. During winter months we recommend checking the forecast, because there are days when temperatures drop pretty low and occasionally it snows.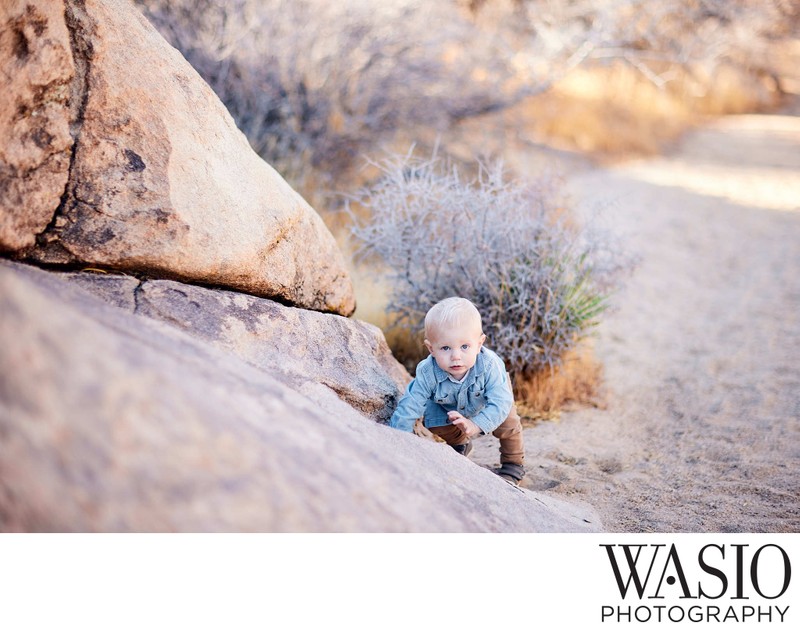 Joshua Tree Spots
Since spending so much time in Joshua Tree National Park, we've grown to love these locations and seem to always gravitate towards them.
1. Barker Dam
– This is a manmade dam that was used as a watering spot for cattle in the 1900's. If you come during the week when it's less likely to be crowded, you can spot wildlife around the reservoir. The trail for Barker Dam is a 1-mile loop. It's totally doable with children. There are rocks to climb but it's a lot of fun for the little ones. The views once standing on top of the rocks are breathtaking and you'll get a new appreciation for the park.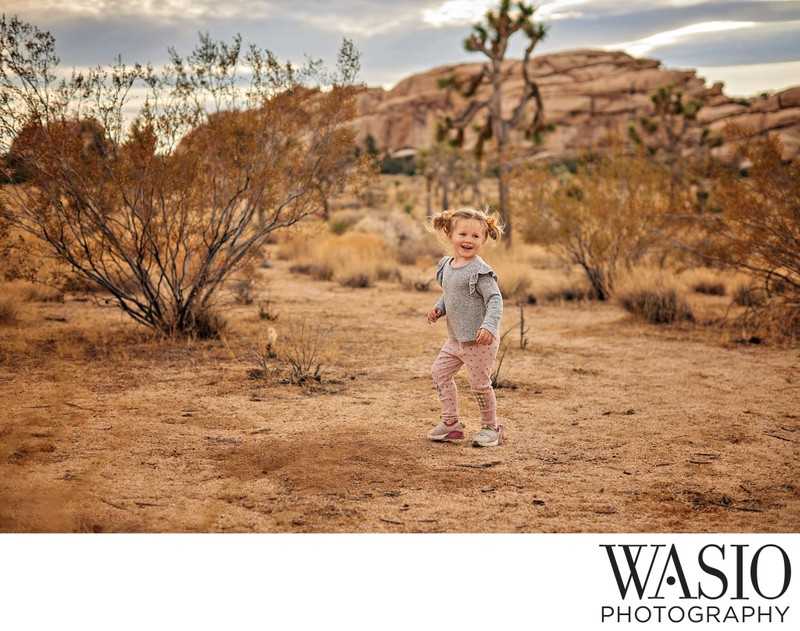 2. Cholla Cactus Garden
– This is a very unique location for the cacti themselves. Cholla cactus's look super fuzzy and are all different heights. This area is a good mix of cactus's and Joshua Tree's. There are many beautiful photo opportunities and some nice low bridges to add a little extra rustic or boho feel to your images. The only annoying part is if your kids don't walk yet, there could be fuzzy cactus leftovers on the ground that easily attach to the clothes. We recommend coming to this location if your children are stable enough to walk on their own.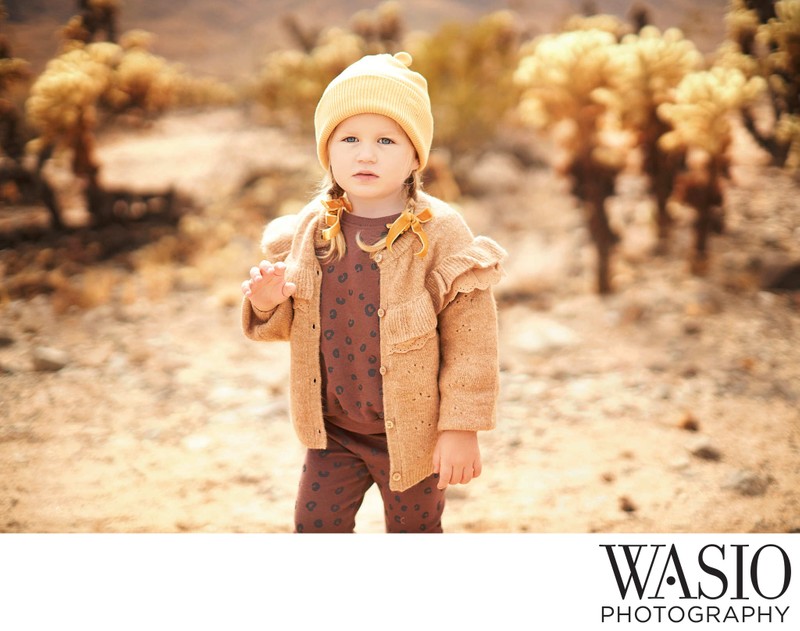 3. Hidden Valley
– Similar to Barker Dam but it's more of a flat area with some big rocks and Joshua Tree's stacked around. This is a nice area to go if you want to stay close to the parking lot and not trail off to far. The landscape view of Joshua Tree's and mountains is unreal.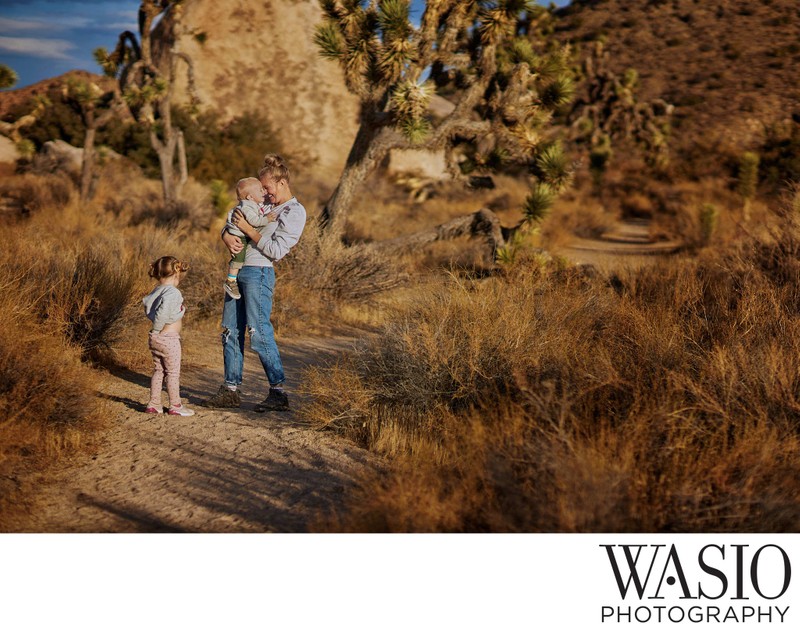 4. Keys View
– We try to come to this spot right at sunset every time we visit Joshua Tree. You literally feel like you are on top of the world. The sunsets are painterly at this location as the different shades of orange and pink cover the skies as you catch the sun going under the horizon.
There are many more spots for us to discover but the four we listed above have never brought us any disappointment.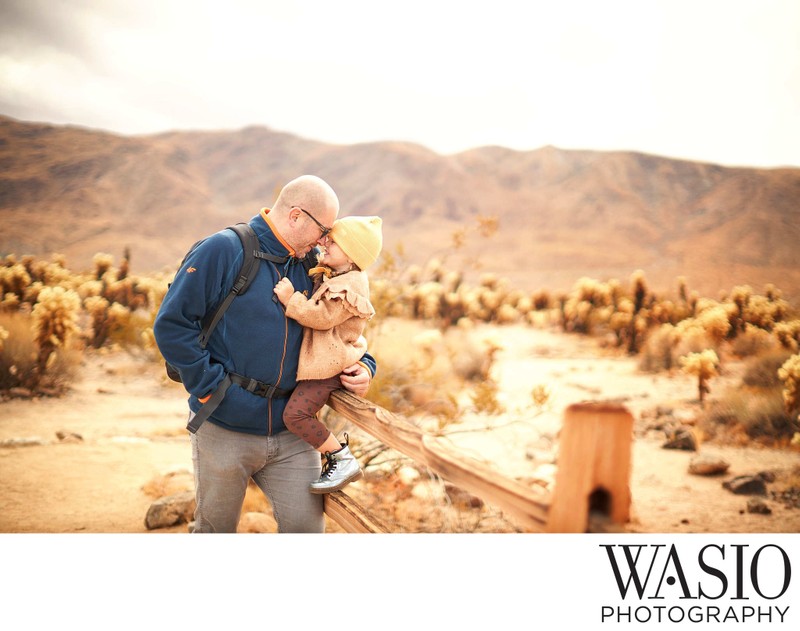 Days to Avoid Visiting Joshua Tree
Long weekends are the days to avoid the most. The park can get pretty full which results in long wait to enter the park and many popular parking lots to be full.
On days that we feel the park is extremely busy, we stop somewhere on the side of the road with minimal cars and explore those "unchartered" areas. There are no "ugly" spots we've come across in this park. Of course, we sometimes get disappointed if a parking lot is full, but we always find a silver lining and explore a new location.
We recommend sticking to one location for your photo session and we can help you decide which location would be best for you and your family.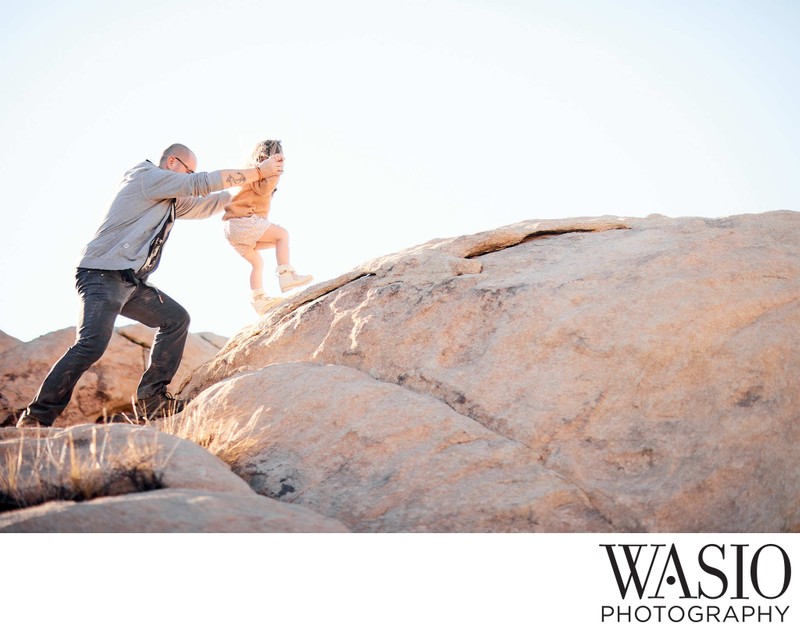 Best Places for Joshua Tree Photos