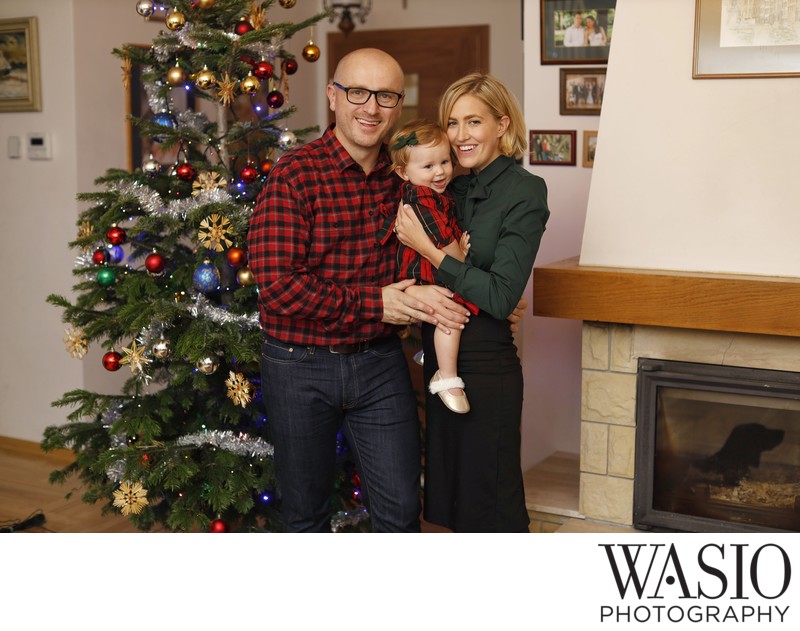 OUR LOVE LIFE STORY
There are days when you wake up, get out of bed and think maybe today I'm going to meet my future spouse.
My name is Sasha. I met Yaneck when I was hungover and only 21 years old.
A girlfriend asked me to tag along on a sailboat excursion with a group of people on Lake Michigan near Chicago. I had no idea I was about to meet the man of my dreams.
I was feeling kind of queasy as we boarded the 40' single-masted French yacht co-owned by a Polish funny and charming guy named Yaneck.
I was sporting a bad spray tan and my hair extensions were held back with a cheap plastic clip. Classy, I know.
Photography has been a big part of our relationship since the start. Here's a photo of the day Yaneck and I met. Would we photograph our couples with a fish eye lens that makes your foot look bigger than the rest of your body today?
I guess you can hire us and take that risk.
(The first time we met sailing on Lake Michigan on 6/25/2011)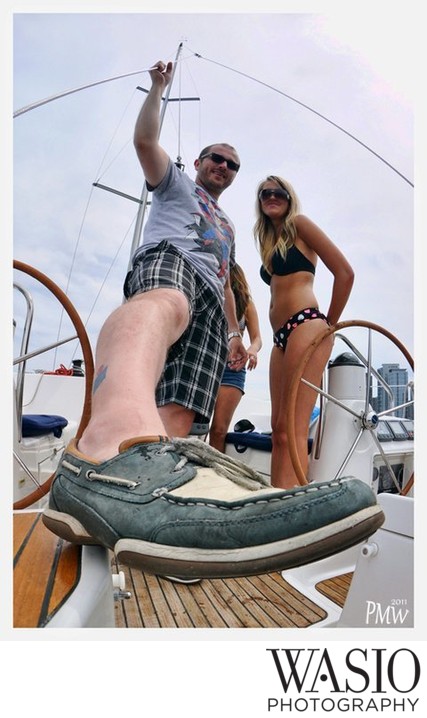 Obviously Yaneck wanted to go on a date with this classical extension and spray tan galore beauty.
When Yaneck called to ask me out for dinner, I rejected him with a ridiculous excuse of having to clean my room.
One would think that after such a statement the man would loose interest. If there's one quality that is prominent in Yaneck it's that he's persistent.
When he called me again, and invited me on a pre-date. He basically wanted to take a test. We went to dinner with a group of people and then Yaneck fell in love with my sheep-like singing at a karaoke bar.
Let's take a moment to appreciate how much better our posing and connection is in our second photo together.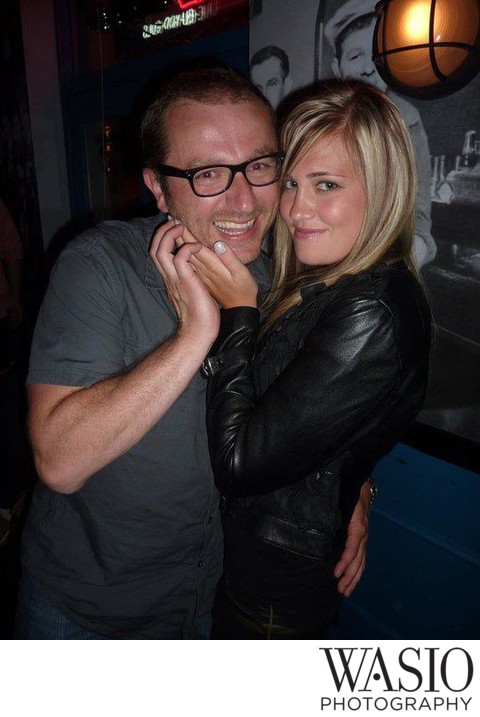 (Our pre-date at a Karaoke Bar)
The only way to spend time with Yaneck was to become his wedding assistant. My official job title was a SVALS (sexy-voice-activated-lightstand).
My job description was literally just holding the lights for him. Oh, and I wasn't allowed to call him BABE on the job.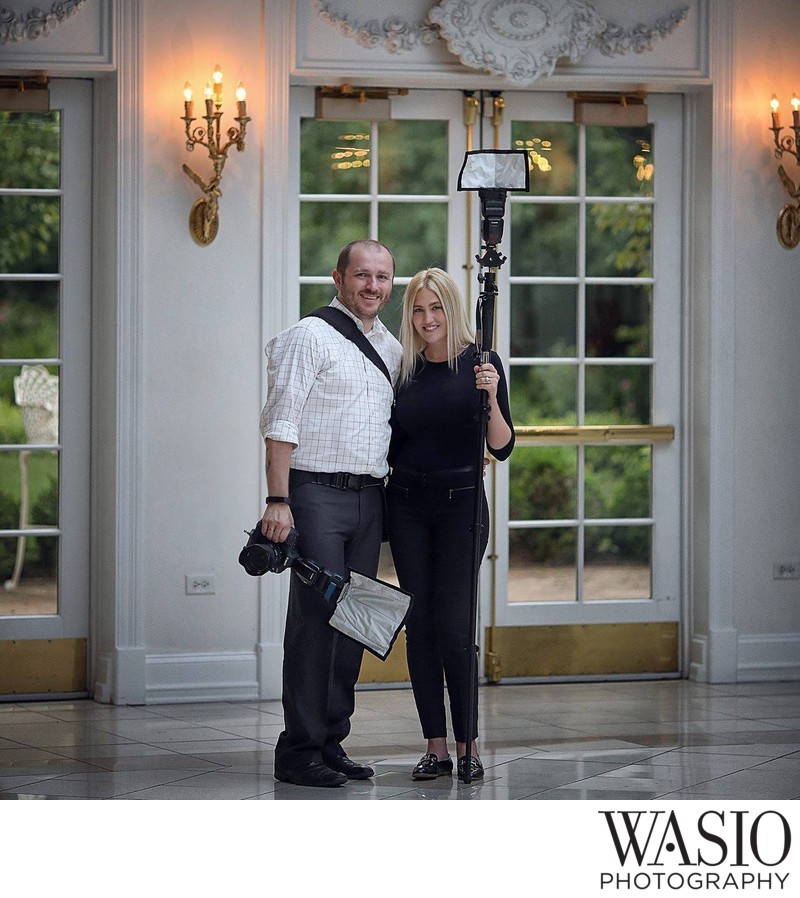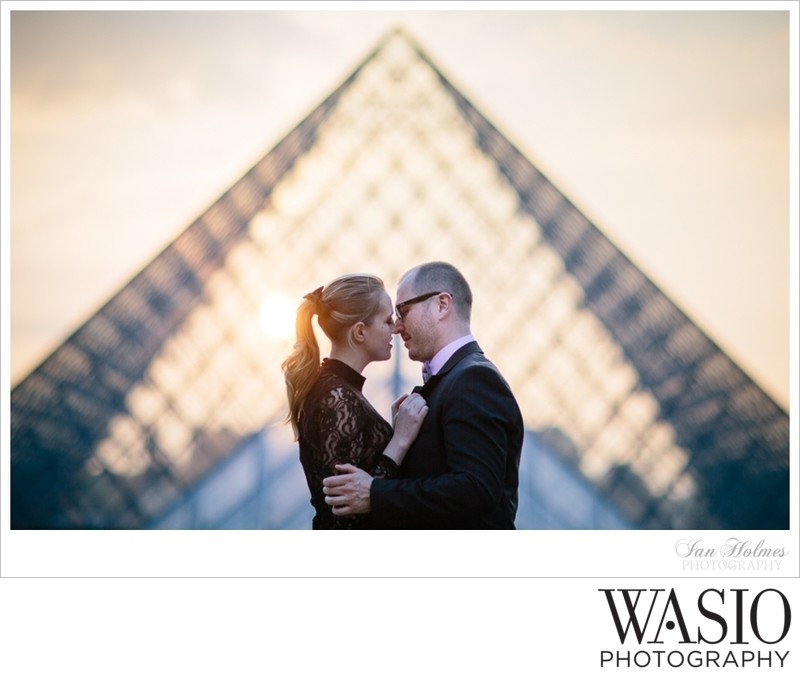 After dating for two years, Yaneck wanted to put a ring on it.
We took a month long trip exploring different cities around Europe.
We didn't have a strictly planned calendar. We just knew which airport or car rental we had to get to by a specific date.
The only thing we had planned were hired photographers to take our portraits in Spain, Poland and France. Photography is a major part of our relationship.
During our photo session in Paris, right by the Seine River, Yaneck became nervous. He got down on one knee and said, "Babe, you know you mean the world to me and I want to spend the rest of my life with you!"
Read all about our proposal here!
(I was 12 weeks pregnant with our baby Savvy below)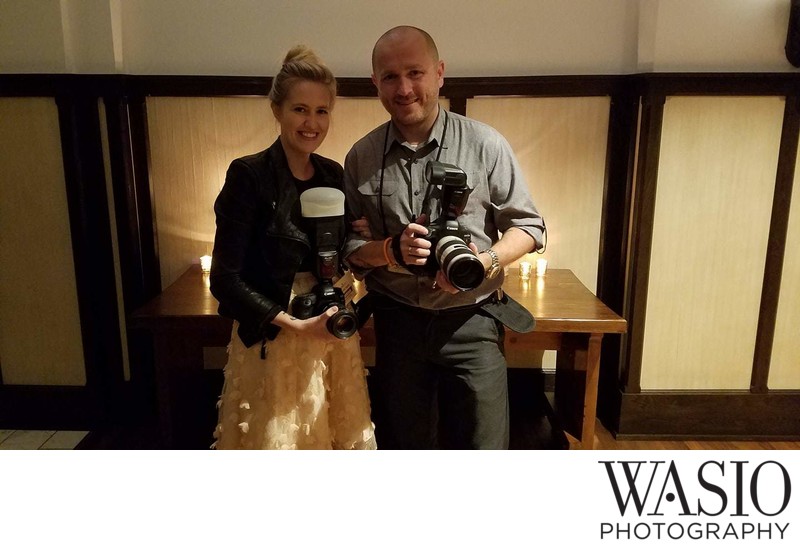 I'll never forget when a man came up to me during a wedding and told me he felt bad for me!
He thought my job looked lame. He didn't understand that I was giving people dimension with my light stand.
That man had a point.
I went from being a SVALS to being a professional wedding photographer.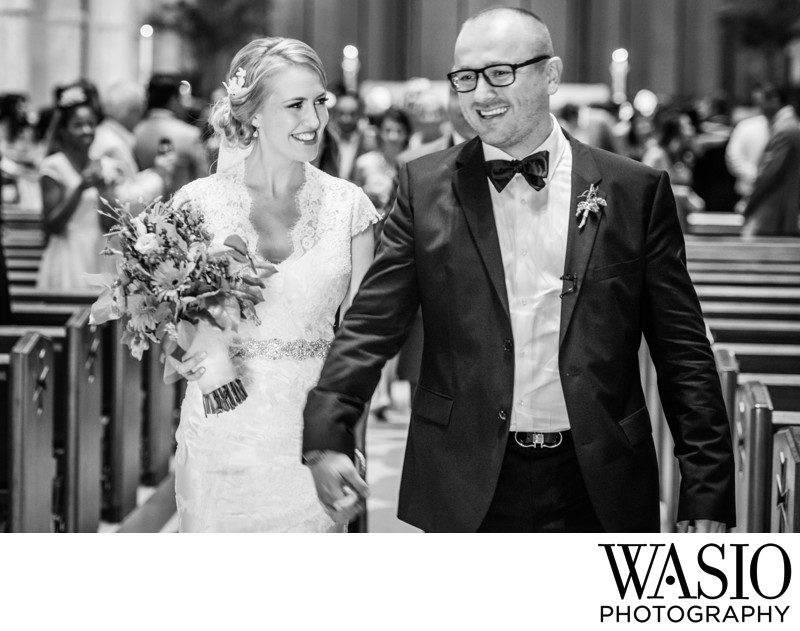 After a year of being engaged, we got married! It was a dream wedding that we relive with our beautiful wedding album by Marcus Bell and our wedding video by One Fine Day Productions.
We truly had a dream team for our wedding. You can read more about that on Style Me Pretty. Side note: Inside our wedding bands, we got KenLee 14 engraved inside it because of this video and the year we got married.
Married life definitely didn't slow down our cravings for adventure. Besides sailing, we also took on adventure riding on BMW motorcycles.
We went to the BMW off-roading school in South Carolina. Yaneck broke his rib on the last day of class.
He actually rode back to Chicago with a broken rib on his motorcycle.
Our longest trip to date was riding from Chicago to Montana to celebrate our one year wedding anniversary. I ended up running out of gas on that trip and getting stuck in a crazy thunderstorm.
Luckily, we are still married after that fiasco.
(Taken in Canada on our Lake Superior tour)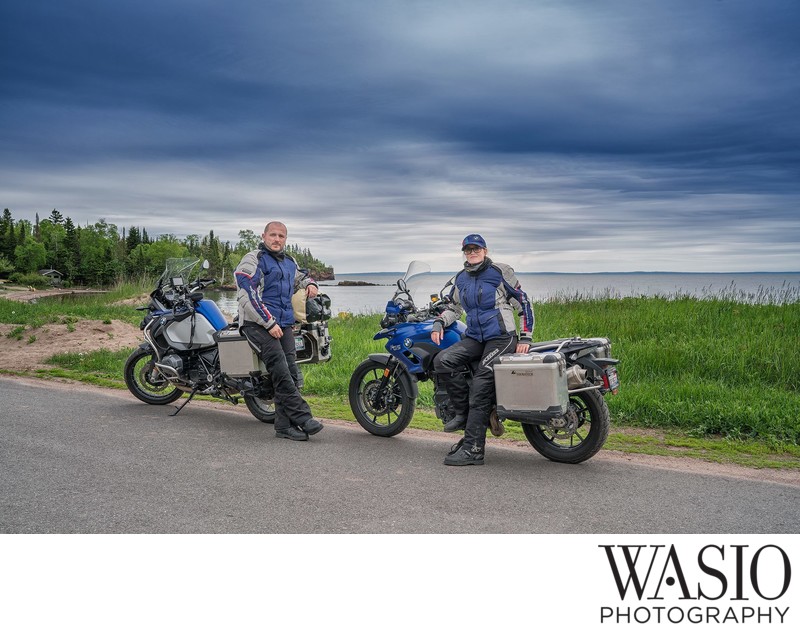 Yaneck and I both lived in Chicago for 24 years. It was our home and we loved it, but, after a few trips to Southern California, San Diego captured our hearts.
We did a crazy thing and sold our home, packed a Uhaul and drove cross country to our new home.
Our friends and family didn't believe we would actually be moving until we put up our home for sale.
A lot of people ask us why we moved to Cali. The answer(s) are simple and obvious. We love adventure and good weather. California has both of those things and more.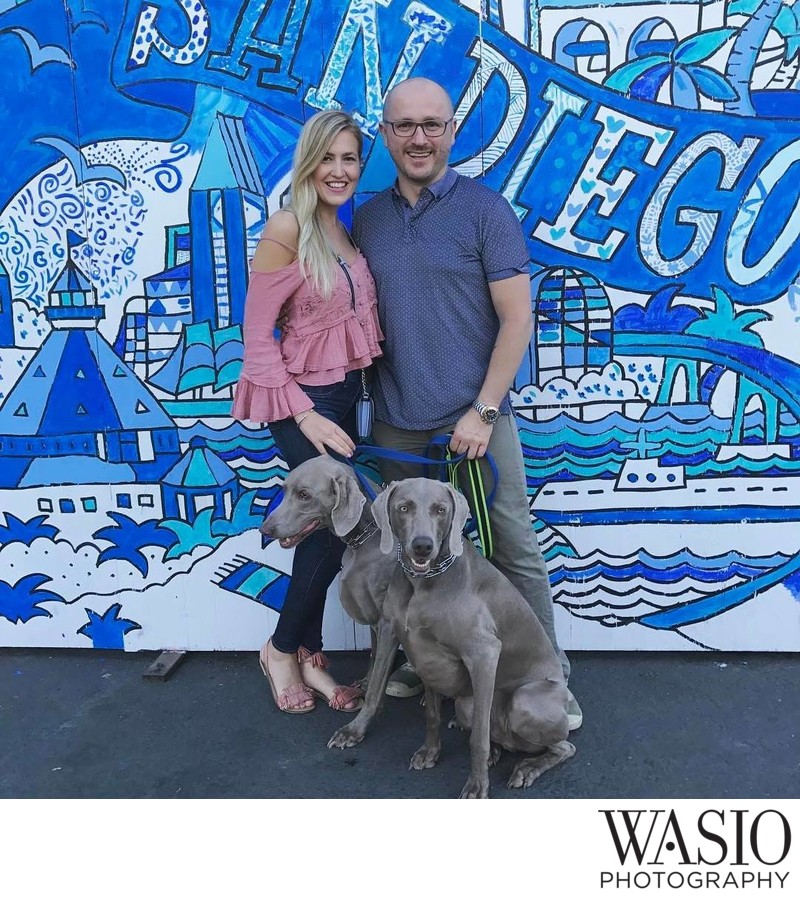 After one month of living in San Diego, we found out that I was pregnant! We call Savannah our California baby.
She was born two weeks early! My water broke on January 1st. I cried when my water broke. I cried not because I was in pain but because I was devastated we wouldn't be taking our two weimaraner pups on the long walk around Coronado Island.
Shortly after my water broke, we stuffed my pants with a roll of paper towels and drove to the hospital.
I was so skeptical to bring my overnight bag inside. I still wasn't processing that our baby would be here any moment.
After being admitted, I had the best experience in the hospital and the whole birthing process. I laughed my daughter out!
Our baby girl was born on January 2, 2018 at 2:54am. When Yaneck wasn't holding my leg, he was documenting and the photos we have from those moments are priceless. Yes, we even made an album.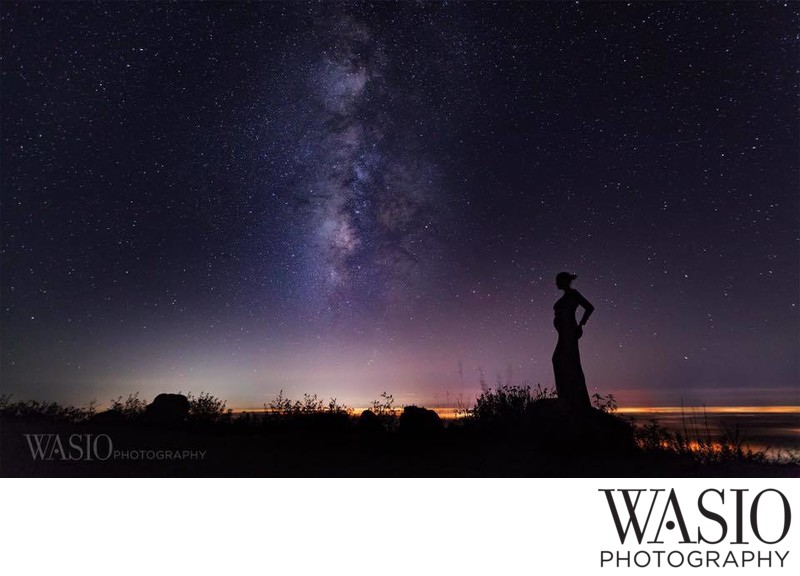 (Our pregnancy announcement photo taken at Mount Palomar. Yaneck studied the Milky Way pattern for weeks. I was terrified we would get murdered on this hilltop.)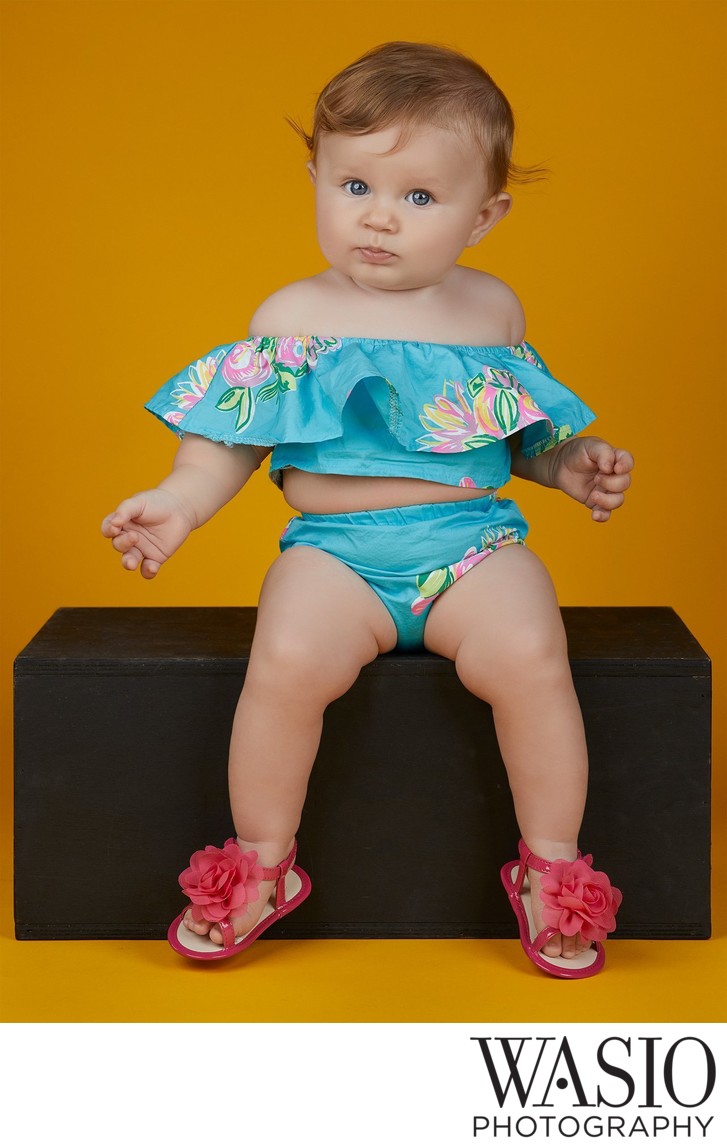 If there's anything to take away from who we are, here is a quick sparknotes for you. We are a strong husband and wife team and we love what we do every single day. What keeps us strong? Good communication skills.
Our work keeps us busy and we love it. Work doesn't feel like work. We try to combine work and adventure together through destination engagements and weddings. When we are not photographing, we are focused on spending time with our Savvy and exploring the landscapes of California.