Ultimate Guide to Reception Timeline
This is the ultimate guide of everything you should consider when planning your wedding reception timeline. From tips on how to nail the perfect entrance, where to stand during speeches, and parent dances. We got you covered on all the minor and major details!
What is the Wedding Reception
After your ceremony when you've been officially announced as a married couple, it's time to celebrate YOU. The reception is held after the ceremony and is the ultimate celebration of you and your partner becoming one.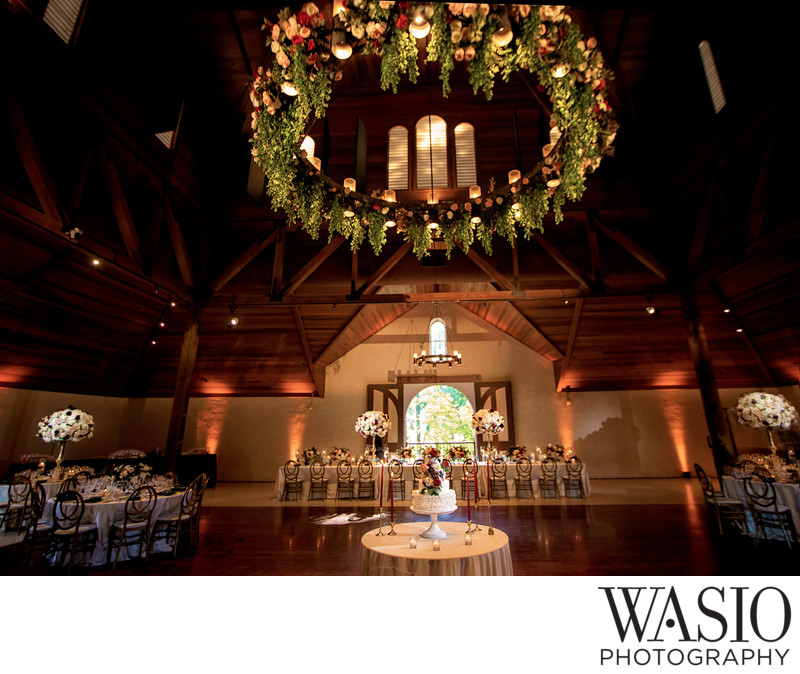 Wedding Reception Program
There are many different traditions that happen during the reception celebration of a wedding. When sitting down with your partner to brainstorm how you would like your wedding reception to happen, think about what is the most important items for the two of you. A great starting point is asking your venue what their cut-off time is. A lot of venues have different policies and licensing for alcohol and noise restrictions.
How Many Hours is the Wedding Reception?
How long the wedding reception is depends on how early or late your wedding day begins. The typical amount of hours the wedding reception is between 4 - 6 hours. Most venues require you to pay additional for going over their suggested hours. For example, if you book a collection with a venue for 5 hours from cocktail hour till dancing (5pm -10pm) and you decide to add additional hours (if allowed), you will most likely still have to pay the full price for all of your guests even if you anticipate most of your lets say 'older' guests to be gone before 10pm.
Wedding Reception Order of Events
Based on all of the weddings we've attended here is a sample Wedding Reception Timeline:
Cocktail hour

Sneak away during cocktail hour to have a first look of your reception

Dinner
Cake Served and Dessert Table Opens
Dance Floor Opens to Guests
Photo booth Opens to Guests
Money Dance (or other traditional dances/performances)
Grand Exit (hopefully to an after party)
We provided more detail description about each reception event below. You can jump into a specific part by clicking on each item in the wedding reception outline above.
After Reception Party
A lot of couples plan an after reception party to keep their celebration going. This is a great and efficient solution to save money on paying full price for guests after hours. You can go to a favorite local bar or rent out a suite or smaller room in the area you are staying.
Detail Wedding Reception Agenda
Cocktail Hour (1 - 1.5hrs)
To skip or not to skip...
Some couples choose to not be part of cocktail hour and spend that time getting their portraits taken with their wedding photographer. From a photographers perspective this is nice because this gives us more time to create those epic portraits. From a friend perspective, you might want to think twice before choosing to completely skip out on cocktail hour.
This is the hour you should be enjoying your time mingling with all of your guests. Your wedding is one of the few times in your life where you'll have all of your important people together under one roof.
What we've been doing lately is photographing the couple during the first part of cocktail hour and then letting them enjoy the second part of cocktail hour with their friends and family.
Whether to fully skip or not to skip cocktail hour, this is something to discuss with your wedding photographer and wedding planner.
Give your guests a signature cocktail
Thinking about having a signature cocktail? That is a great idea! A signature drink is a great conversation starter among guests. Also, make sure to really put a twist on your signature drink to have your guests raving about it for years to come!
Quick cat nap
If you are having a super late night reception, then consider resting for the first part of your cocktail hour. Get some rest, freshen up and be ready to party for the rest of the night till dawn!
First Look of Reception Room (10 minutes)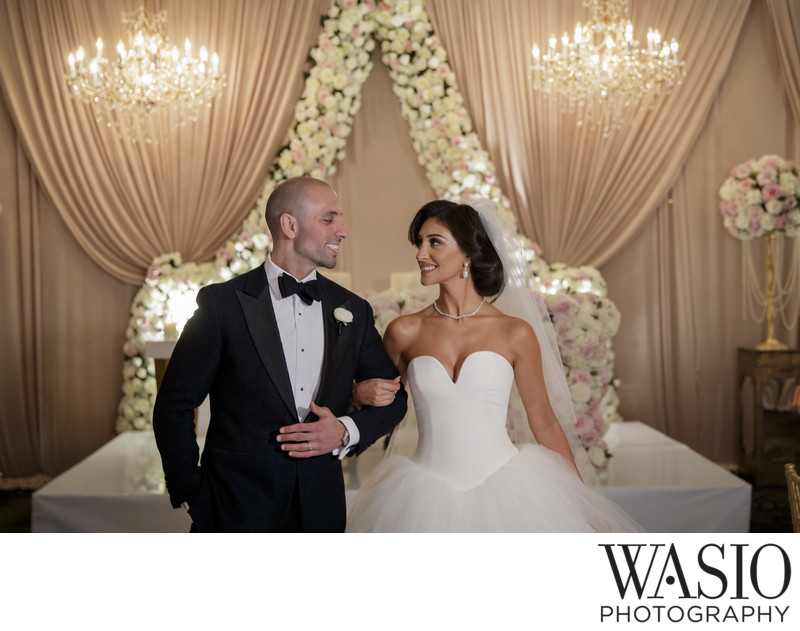 We highly recommend having a first look of your reception room before any guests have a chance to enter. After months of planning, this is the first time you will be seeing your vision come to life. Be prepared because it can be a very emotional moment.
This is also the perfect time to get photographs of the two of you either on the dance floor or whichever part of the room is your favorite. Take advantage of this time to quickly practice your first dance or the perfect dip.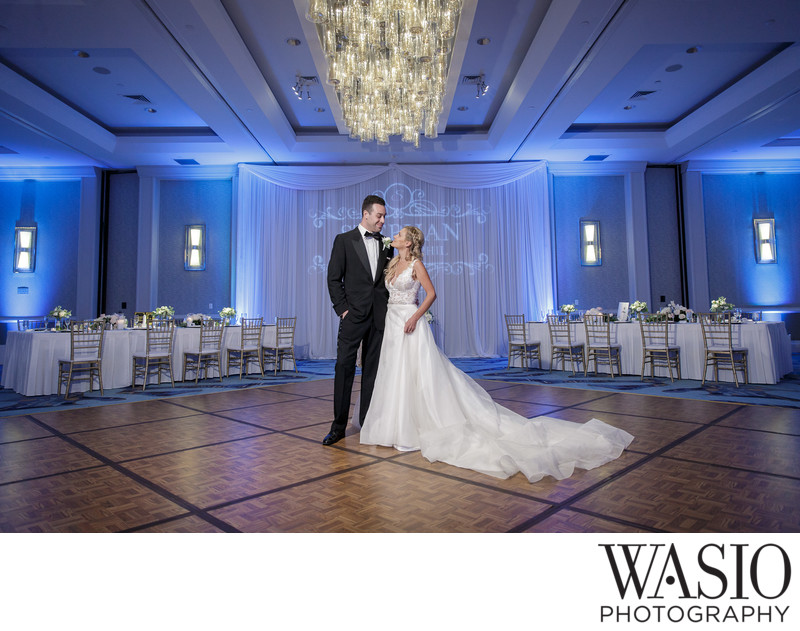 We recommend soaking in the time to having the room to yourself before the partying starts. It's a moment you will remember for the rest of your lives.
Be sure to plan with the photographer and wedding coordinator to have your first look of the reception room before guests start entering.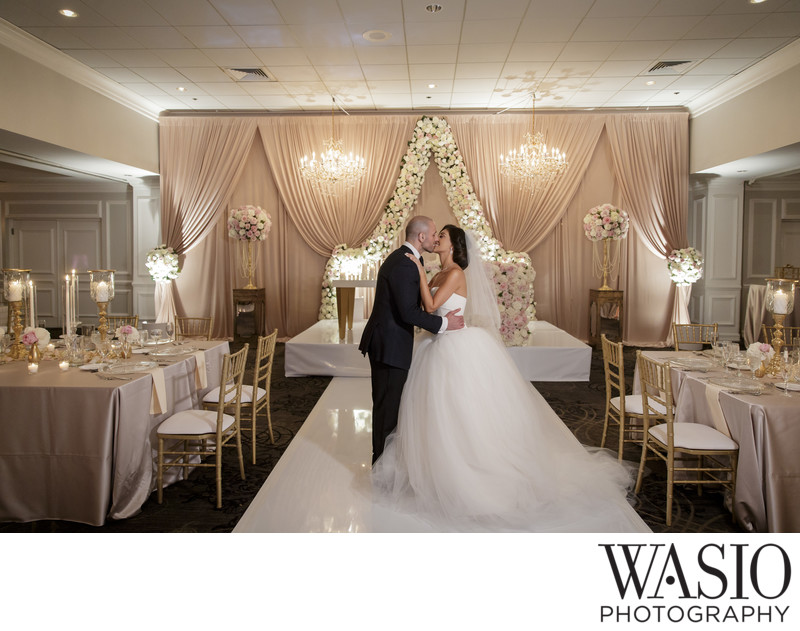 Reception Entrances (Under 5 minutes)
Reception entrances are done for a reason! How else do you plan to announce that the party is about to start?
This is the start of your first night partying as a MARRIED couple! You and your wedding party better get ready to throw down an entrance with your energy level turned up!
Save your moves for the dance floor area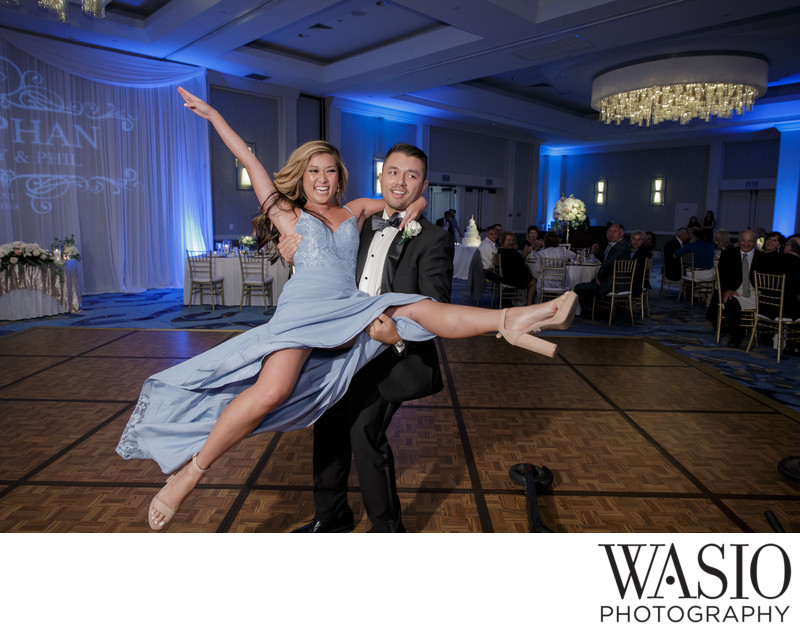 If you have some cool moves up your sleeves, wait to show them off and impress the guests until you reach the dance floor. This gives the photographers a nice and open view as well as the right backdrop and lighting.
If there are guests that are being announced that are seated, this is important to note in the wedding timeline so the photographer can capture the guest (seated) as they are being introduced. Attaching a photo of the people for the photographer ahead of time is super helpful!
Cake Cutting (Between 3 - 5 minutes)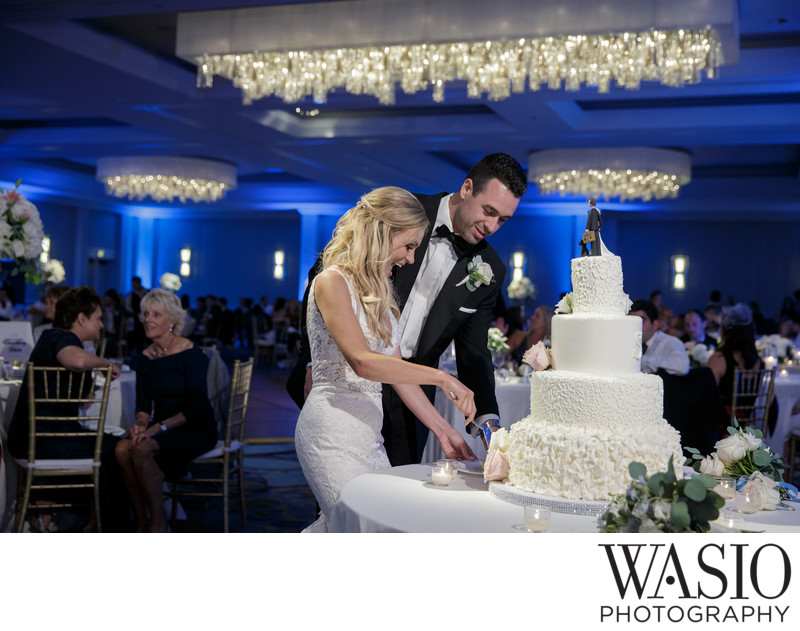 Cutting the cake is one of the most popular wedding traditions. In the last 10 years of photographing weddings, there may have been 3 instances where the couple chose not to cut the cake.
Cake cutting is a symbol of the couple providing for and taking care of one another.
Personally, we love a good cake cutting session! We have seen so many different types of cake cuttings that incorporated different traditions. From smashing the cake in the face to cutting the cake with a giant sword, it's something that your future generations will look back at in your wedding album and appreciate.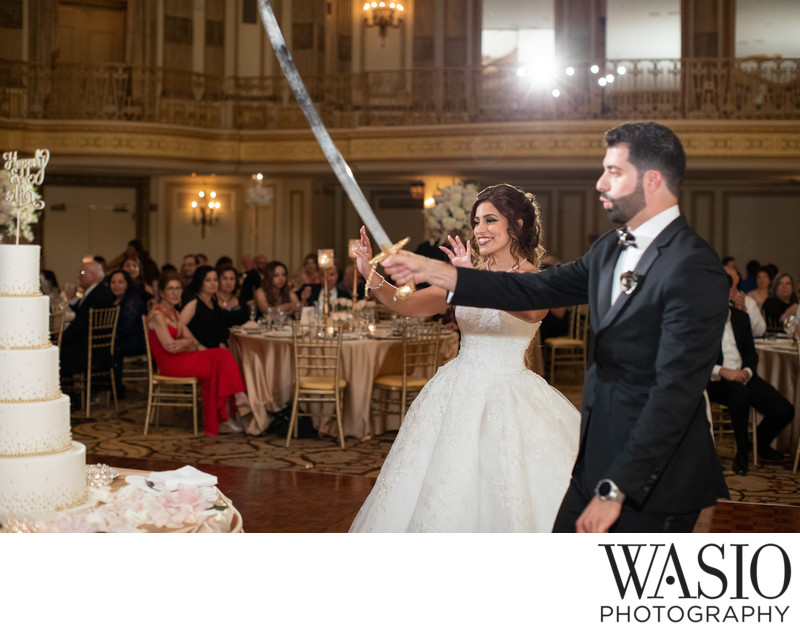 Cake cutting photo tip's
When choosing on which side to cut the cake on, think about what your background for photographs will be.
Details to include: Your reception room from the best angle, your friends and family in the background, anything that is aesthetically pleasing.
Details to avoid: Band or DJ in the background, plain wall versus including the environment, any wires or distracting elements.
Speeches (Up to 3 minutes per person)
Wedding speeches are usually a very entertaining part of the night. We learn a lot about the couple during speeches. This is also the time for some of the most priceless reactions and emotions expressed for both the couple and the guests.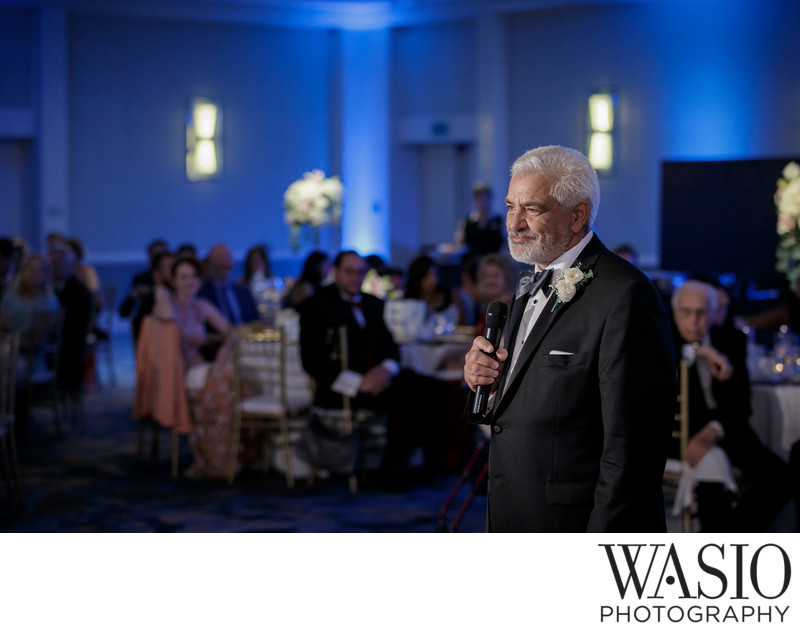 How long should speeches be?
Your guests and humanity in general don't posses the skills of long attention spans. When asking your friends and family to participate in speeches, let them know to keep it short and sweet. A good length for speeches is anywhere from 3 to 5 minutes per person.
Who should do the speeches?
Here's a list of the traditional order of speeches that you probably SHOULD NOT FOLLOW:
Welcome speech
Intro of person giving bride & groom a toast
Response from groom & toast to the bridesmaids
Best man
Toast to parents of bride
Father of the bride
Toast to parents of the groom
Of course traditions are meant to be broken. This is a good starting point and should be transformed into any order and version that fits your wedding best.
But really, please don't follow the tradition and make your speech list short and simple!
Easy speech list TO FOLLOW:
Parents of bride and/or groom
Maid of honor
Best man
Blessing
Thank you toast from newlyweds
Where should people stand during speeches?
We highly recommend that the person giving the speech stand on the dance floor where everyone including the couple can see them. When the person giving the speech stands behind the couple it is not so flattering because the couple has to strain their necks to look back at the person.
Always ask the MC to direct the speaker to stand on the dance floor.
Drunk speeches
Create some kind of hand signal with your MC in the event that a guest that's not supposed to obtains the microphone. That way the MC can cut them off before things get out of hand. Also, you never end up looking bad because the MC did all the dirty work for you!
First Dance (Between 3 - 5 minutes)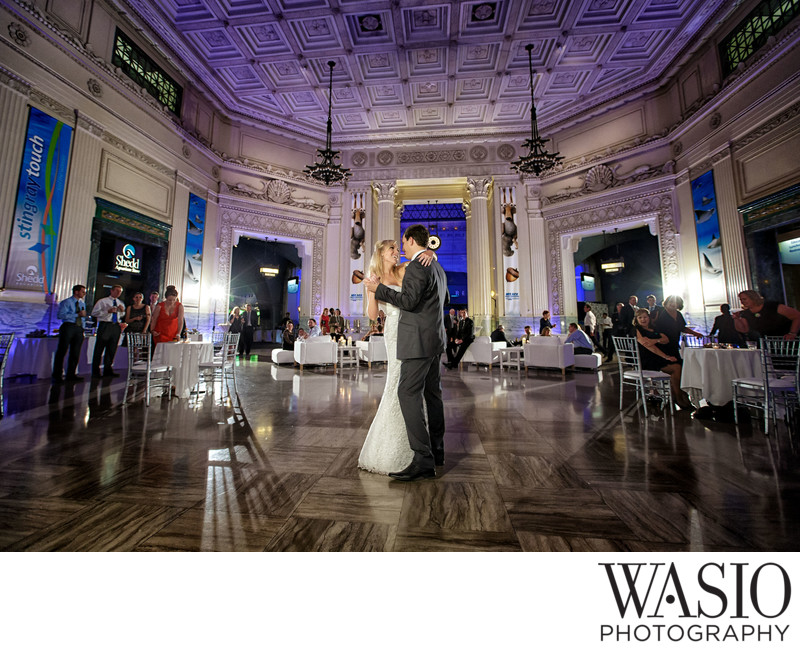 The special moment when the married couple has all eyes on them on the dance floor. Some couples spend months learning and choreographing their first dance while others wing it. There is no right or wrong. It's simply what fits best for you and your partner.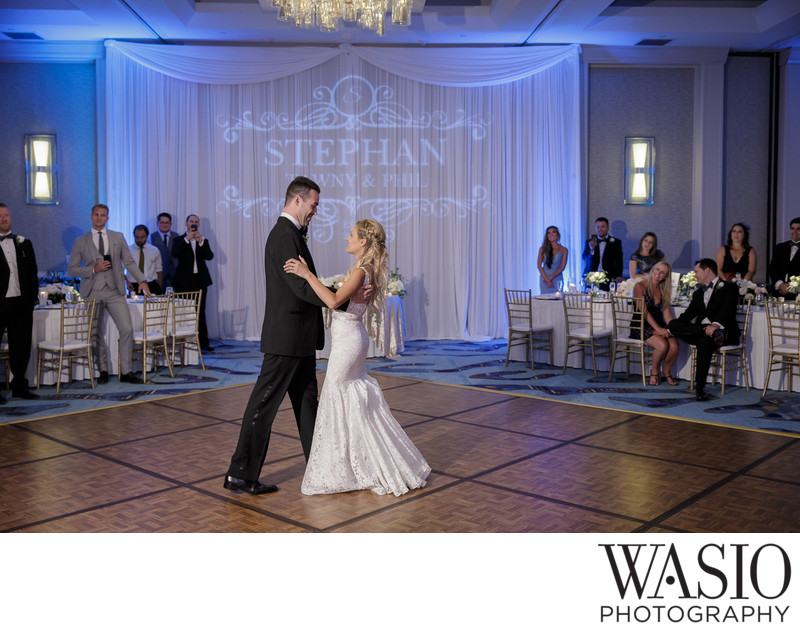 Some couples have remixes from slow to fast songs and surprise their guests. Others choose a slow song that is meaningful to them.
As photographers, we ask for one favor. Please dance to your whole first dance song and don't cut it short!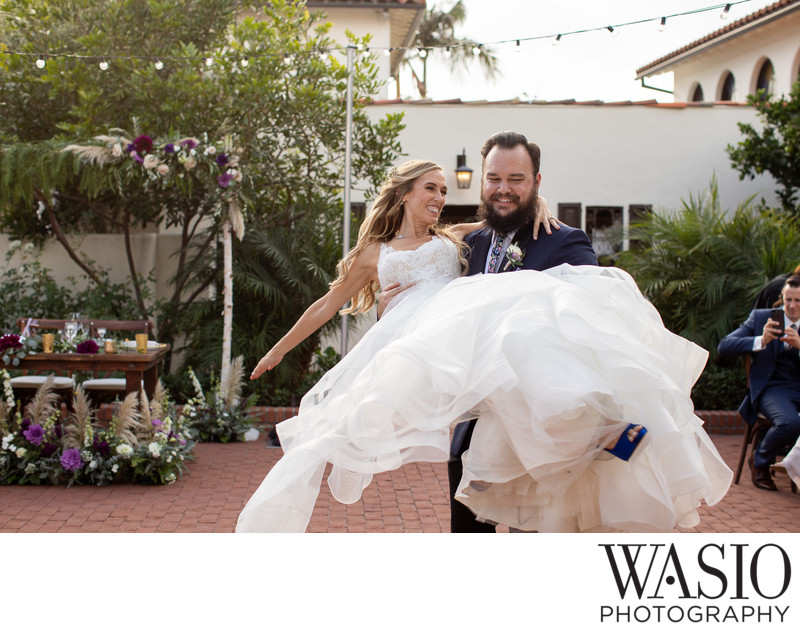 Here's why:
More photo opportunities and unique shots
This is the only time during reception where you'll enjoy the dance floor to yourselves
Your guests want to enjoy and watch you smoothly glide as one
Parent Dances (Between 3 - 5 minutes)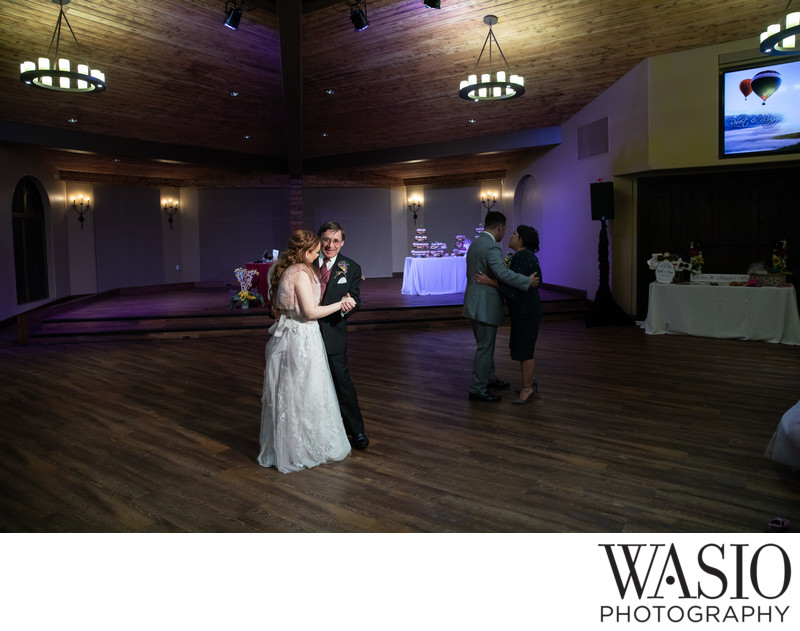 Traditionally the father/daughter have their dance first followed by the mother/son dance.
If you are on the fence about having parent dances, let us try to make it as appealing as possible so you don't regret your decision later.
No matter what kind of drama that happens in families, people seem to simmer down at weddings.
Having the parent dances will make the parents feel so good and special. This is also a nice moment to bond together.
Do you know how many tear jerking photographs we have of these special moments from parent dances? Whole collections!
With every wedding album we design, the couple always makes sure to include the parent dances in their wedding album.
Some couples do their parent dances at the same time. This is a nice option. Just remember to not cut it short and enjoy the whole song through.
We've never met a couple after their wedding that was complaining and upset about having parent dances.
Table Group Shots (20 - 30 minutes)
From a photographers perspective, table shots are not flattering. First of all, there are dirty plates on the table. Second of all, there are some massive centerpieces that get in the way of peoples faces. Thirdly, if not organized properly, it can be a party killer.
When we have to do table shots, we always ask the guests to go on one side of the table. Most of the time they get annoyed that they have to move but there is no other way to go about executing this.
If you have a large wedding reception, table shots can cut into your party time fun and can be a buzz kill for guests.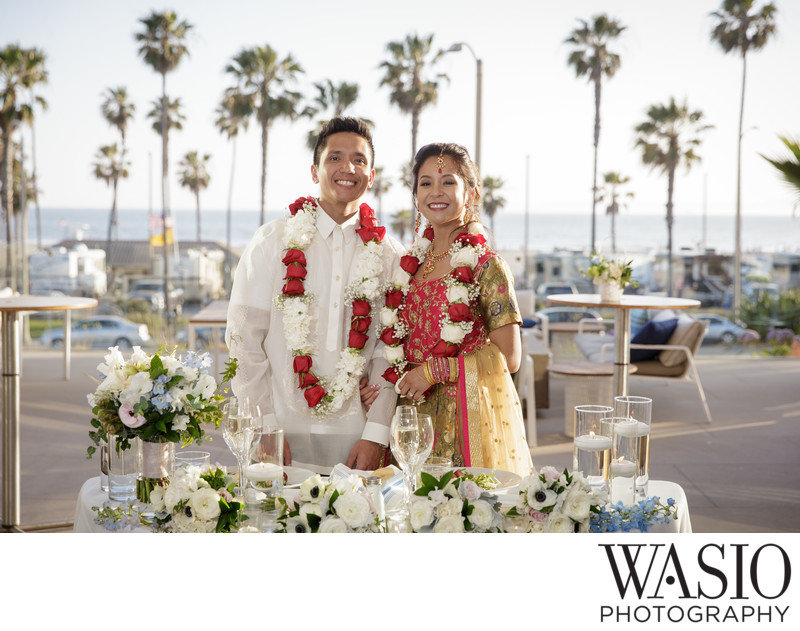 What's the table shot solution?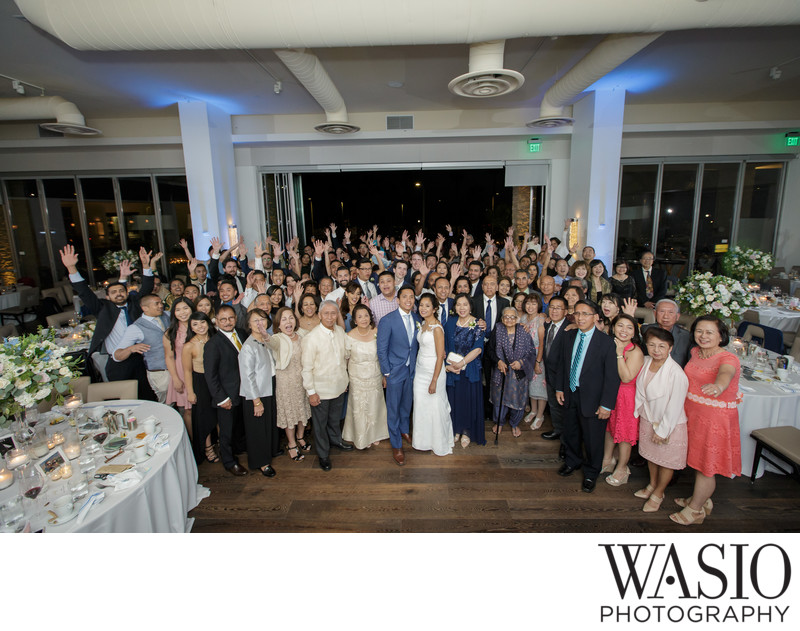 We have two solutions for additional group photos.
During dinner service, arrange with the MC for guests to go up by table number to get a group shot with you. This looks much more pleasing in photographs. Firstly, it's at your head table which is beautifully decorated. Secondly, everyone looks good standing and can be posed much easier.
Ask your wedding photographer to set up lights so that you can have additional family photographs during cocktail hour. People can form a line and take their photos with you.
We think the first solution works easier, cleaner and faster. We can discuss this further when we go over your wedding timeline.
Bouquet/Garter Toss (5 minutes)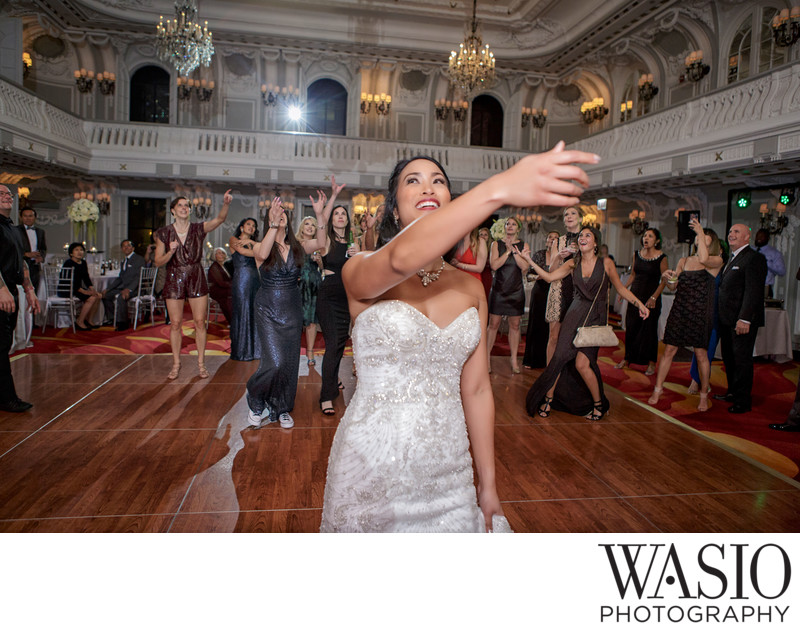 We are seeing these two traditions die down at weddings. We want to keep these fun traditions alive!
The bouquet and garter toss are extremely entertaining for your guests. Some of our favorite photojournalism photographs are captured in those moments.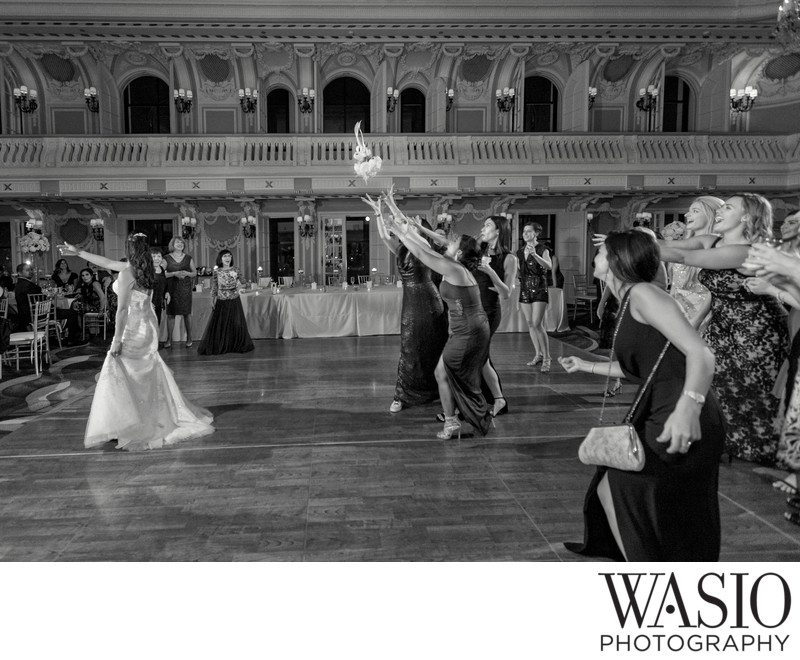 If you are doing the garter toss, most brides have two garters. One is their keepsake and one is to give away to the rightful owner who catches the garter.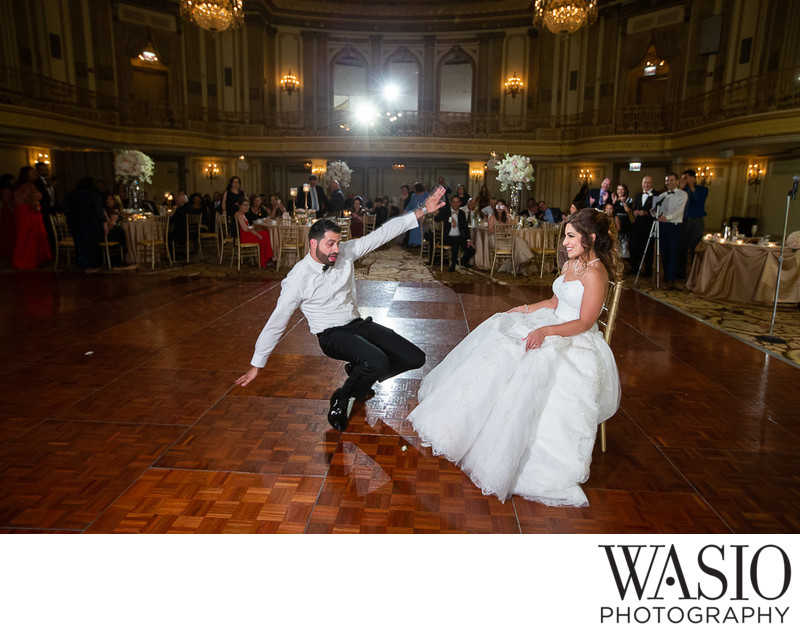 Some couples choose not to go this route because they may feel like most of their guests are married. Even if you have a handful of people, it is super fun!
If you are still on the edge about doing these two activities, at least consider doing a bouquet toss. Who knows, maybe your single grandma will be one lucky lady!
Late Night Snacks
Your guests will thank you for thinking about them and offering late night snacks. We've seen all sorts of variety of late night snacks. Hamburgers, hot dogs, fries, pizza, pretzels, sausage stations. Your late night snack option is like a blank canvas, choose what you love.
Late night snacks are also great to stock up on especially if you plan to have an after party following your reception.
Remember, Happy not hangry guests = fun party time
Night Portrait (5 minutes)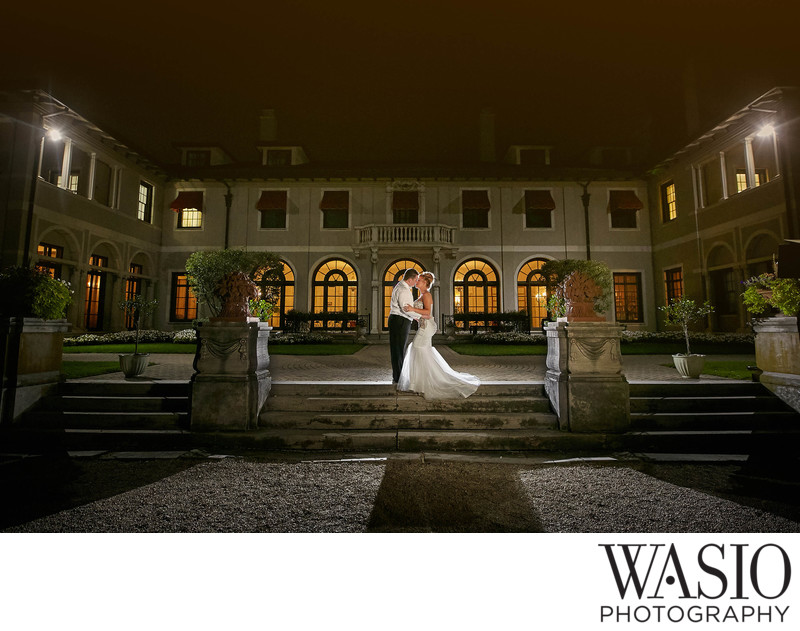 Our couples are always happy to have their night portrait taken. A night portrait is taken sometime during the reception.Typically the party has already begun and all of the detail activities like cake cutting and first dances are out of the way.
Before we ask the married couple to step out with us, we quickly scout where we want to set up. Once we set up our lights and perfect the frame, we are ready to create the night portrait.
The night portrait takes no longer than 5 minutes of your time away from the dance floor.
Having the night portrait is nice as the final page in your wedding album.
Grand Exit (5 minutes)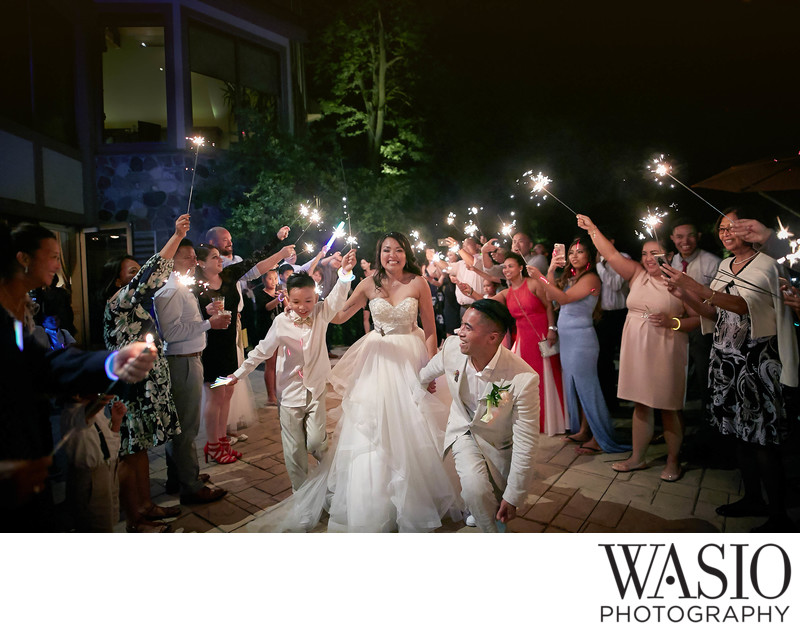 From Sparklers to Bentley's waiting outside, we can say we've seen it all. Having a grand exit is a great way to end the night with your guests.
If you are planning to have a grand exit, you should discuss with your wedding photographer and give all of the details of the exit.
Capturing the grand exit is also a great moment to include in your wedding album.
Wedding Reception Timeline Guide