Why Is Wedding Photography So Expensive?
Has searching for the perfect wedding photographer got you feeling some major sticker shock?
After doing your own research and sending requests for pricing, you begin to notice that the photographers you really like are typically more expensive than you may have originally expected. In your search, you've likely found various grades of photographers that have either come up within your search engine or that you've received through word of mouth. You might begin to notice some striking differences in pricing from one photographer to the next. That's when questions like, "Why does this guy charge so much more than that gal?" and "Why is wedding photography so expensive?" begin to cross your mind.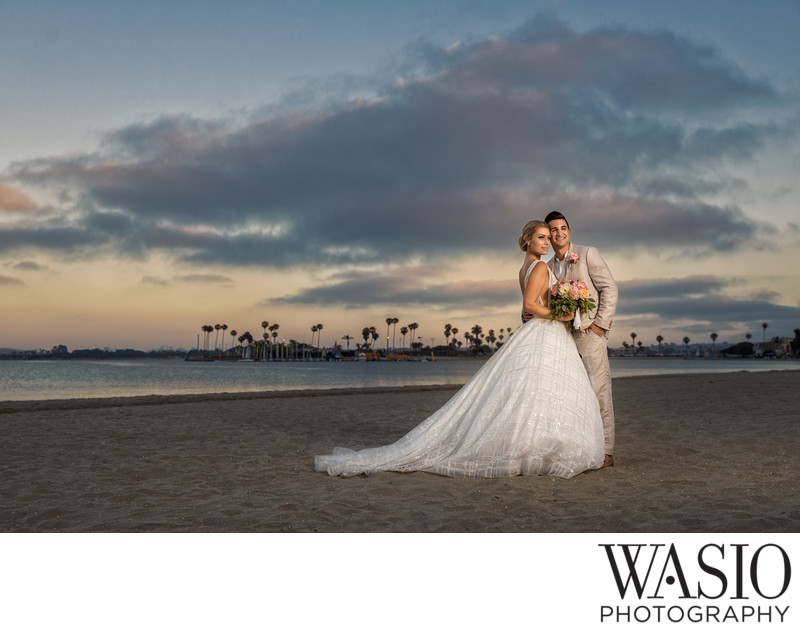 This is one day in your life that you want to look back on again and again over time. You want a quality heirloom to share with future generations. You deserve the peace of mind that hiring a professional photography team offers. There's no room for photography mistakes to happen on your wedding day. You cannot recreate wedding photos.
If you decide to hire a less experienced or "cheaper" photographer, you are taking the risk of effecting the way memories of your wedding day are not only captured but also, preserved. The proper photos may not be taken, the production of the work may be substandard, or the print products offered can be of poor quality. Not to mention the equipment failures that can happen. If this happens to a photographer without backup gear, they will be prevented from taking photos at your wedding. Are you willing to take those risks on your wedding day?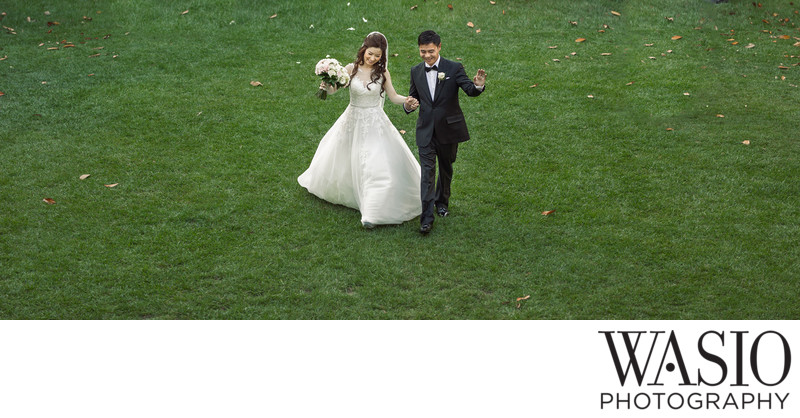 Let's dive into what makes wedding photography expensive.
Here are 9 key factors that affect the pricing of wedding photography:
1. Photography Gear
It's essential for photographers to have professional-grade equipment to photograph weddings. WASIO Photography continuously upgrades our photography equipment to ensure we offer the highest quality to our valued clients. Professional cameras and lenses are built to sustain heavy usage in tough conditions such as high temperatures and rain. These cameras are designed to take tens of thousands of photos without malfunctioning.
Professional-grade lenses have the highest quality of optical glass that make photos sharper and more vibrant. They also focus at rapid speed so no moments on your wedding day are missed!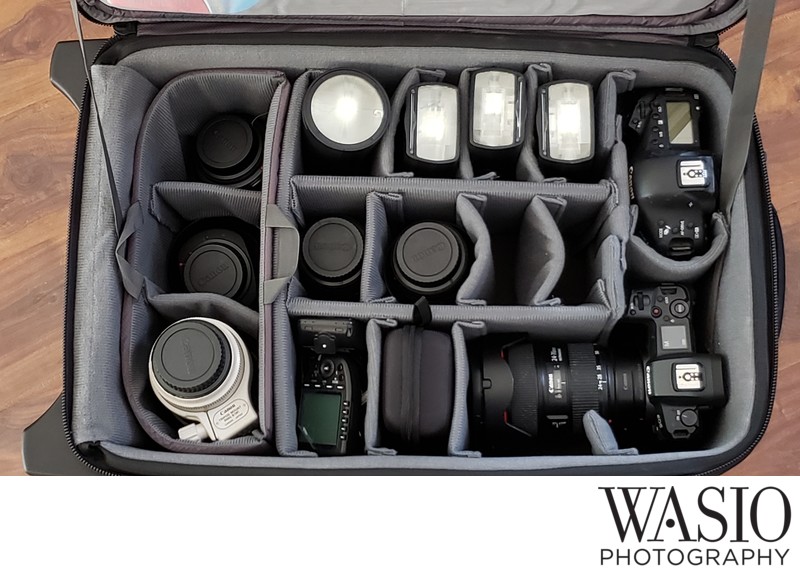 That said, photography gear at some point will fail. This is when backups are critical. We always take multiple cameras and a variety of lenses to weddings. Practically every piece of our equipment has a backup.
Why backup? Though we work with high-end and top-of-the line equipment, technology can, and at some point, will fail us. We never want to be put in a situation where our equipment breaks during a wedding, and we don't have the proper replacement. This would be a disaster to our couples. Cameras and memory cards have crashed on us during weddings, but we never sweat about it because we have at least double of everything.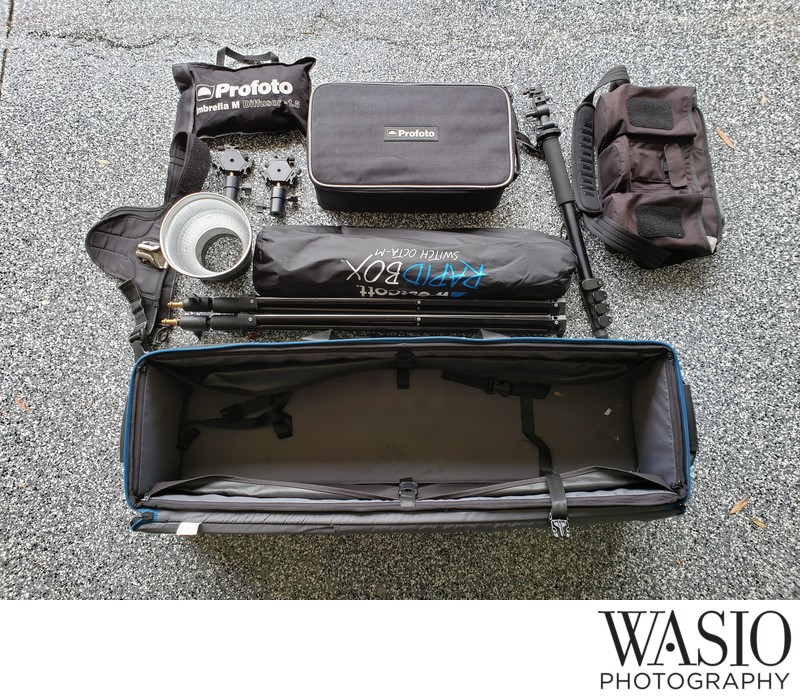 Besides cameras and lenses, we use flashes, strobes and various lighting modifiers extensively. A wedding venue's available light is not always perfect so we use our own lights to enhance existing sources to create a more dramatic feel in photos.
Professional lights are pricey. They can run between $1,000 to $4,000 per unit. Each light modifier is about $300.
The estimated cost of photography equipment we use at weddings is between $30,000 - $40,000.
CONTACT US NOW
don't miss this opportunity
2. Computer Equipment
Modern cameras produce high resolution photos, often larger than 30 megapixels. To work on such large files, computers in our studio must be powerful enough with plenty of disk space. The speed of our computers allows us to work more efficiently and deliver photos as fast as possible.
*Nerdy Details Here:
Our workstations use the latest Intel processors and have at least 32GB of RAM. Each computer has at least 10TB of disk space while our Synology NAS station has over 50TB of storage.
Our highspeed computers would be useless without quality monitors. Those pro-level monitors ensure accurate colors to safeguard your photos, certifying they look their best.
For example, the EIZO and NEC monitors we use weekly, self-calibrate and reproduce the broadest range of colors (AdobeRGB color space). Those awesome monitors allow us to showcase the best colors in your photos. You will be awestricken by the results when we print your wall art and wedding albums!
Low-end monitors are not consistent with displaying colors and often shift within hours and weeks of usage. Basically, when using them, one never knows the true colors of a photo. We feel this is far too risky in and of itself.
Here is a breakdown of our computer equipment items to give you an idea on price:
○ Each workstation (just the computer itself) is about $2,000
○ Each laptop is about $2,000
○ Each monitor is about $1,000
○ Monitor calibrators are $300
○ Synology NAS is about $1,000 and the drives inside cost around $4,000
3. Education
No matter how outstanding we feel our work is, we create time to attend workshops and learn new ways to improve our craft every year. Just as exceptional-quality wedding photography is costly, so too is exceptional-quality photography education.
Continuing our photography education helps us evolve as artists and improves our technique. You can tell when a photographer is not constantly evolving just by looking at their work. When work begins to look outdated, that is a strong hint that the photographer has not invested in growing their quality of work. Our goal is to deliver timeless photographs that will not make you cringe in 10 years.
We attribute much of our award winning success to the countless hours of our continued photography education. Submitting our work to photography competitions has provided us with a wealth of information and opportunities for growth. Listening in on and later becoming part of the panel of judges for prestigious awards has given us a whole new photography perspective. We are confident in our expansive knowledge and ever-prepared on wedding days regardless of what obstacles come our way. We are not only prepared with the proper equipment, but also with the expertise needed for a "Plan B."
Cost of education annually: Approximately $8,000.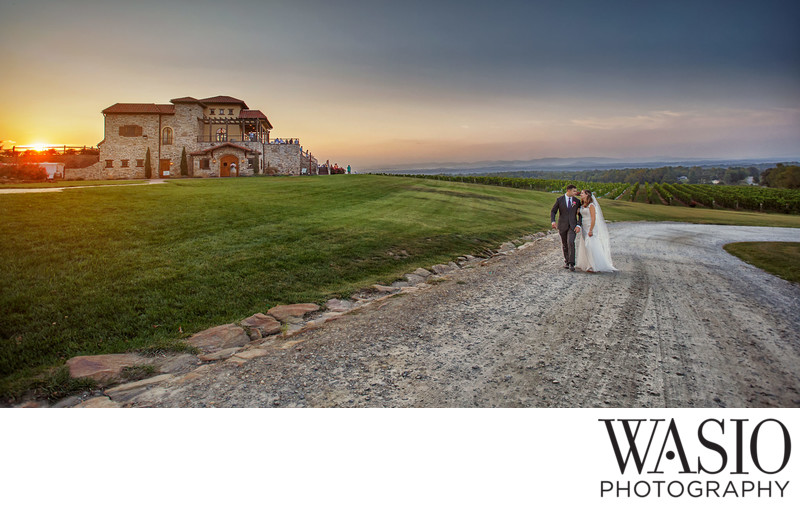 4. Insurance
If you meet with a wedding photographer that does not have insurance, you might want to think twice before booking them. A photographer with no insurance is a red flag!
Practically every venue that we work with requires us to have liability insurance.
Besides having liability insurance, equipment insurance is just as essential. As we mentioned under the gear description, gear does break. It's important to take good care of gear and send it out during the off-season for maintenance, calibration, and sensor cleaning.
Also, with equipment insurance, if something breaks the day before your wedding, our insurance makes sure we are covered and will ship the gear we need that same day.
Having insurance is part of being a responsible business owner.
Cost of gear and liability insurance annually: $3,000.
LOVE TO HEAR FROM YOU
don't miss this opportunity
5. Quality Time
For our team, it's not so simple as an engaged couple choosing us to be their wedding photographers and us showing up a year later at the wedding; the thought of that makes us cringe!
We take the time to meet with couples before they sign the contract with us. The meeting can take place in person or via skype. We absolutely value meeting with our couples but the reality is that this takes time away from us running our business (it's totally worth it though).
Most of our couples opt to have an engagement session with us which provides additional time together. We actually wrote an article about Top 5 Reason to Have an Engagement Session. We try and grab every opportunity we can to get to know our couples leading up to their wedding date. Our engagement session options are anywhere from 1 to 4 hours. See your engagement session portfolio.
A great deal of effort is put into the WASIO client experience. How would you feel about having strangers at your wedding? We make every effort we can to help our couples feel as comfortable, confident, and excited with us as possible. This takes us into our next point.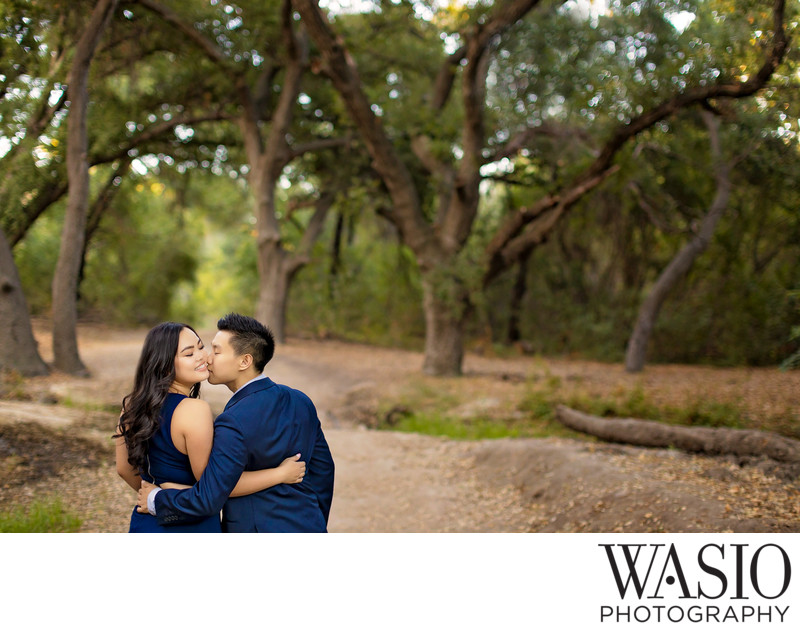 6. Pre-Wedding Preparation
Besides engagement photos, there is a lot of work that goes into the wedding before the big day. We create and schedule time to work with our couples to learn what their values are. This way, we know what to focus on during the wedding.
How would you feel if your photographer had no clue about what was on your timeline and knew nothing about your wedding venue? Our couples don't worry about these things because we schedule meetings to go over the wedding timeline details. We want to know everything that is happening on the day from start to finish. Whether it's getting ready photos, gift exchanges, first look, family photos, etc., we want to make sure everything makes sense and flows nicely together. More importantly, we want to be there to capture all of these beautiful moments. The more details couples share with us, the better coverage we can deliver. For added preparation, we think you'll find our "Articles - Weddings - How To Choose Portrait Location" article quite helpful as well.
In addition to the wedding timeline reviews, we offer our couples an opportunity for a venue walk-through. We often do this for locations we haven't visited before. This allows us to figure out the best location for first looks, group shots, night time portrait photos, etc. Having a lay of the land before the wedding day is a huge time-saver! Though we do not charge an additional fee for our time during our timeline reviews or venue walkthroughs, we believe that this brings a lot of value both to us, and our couple.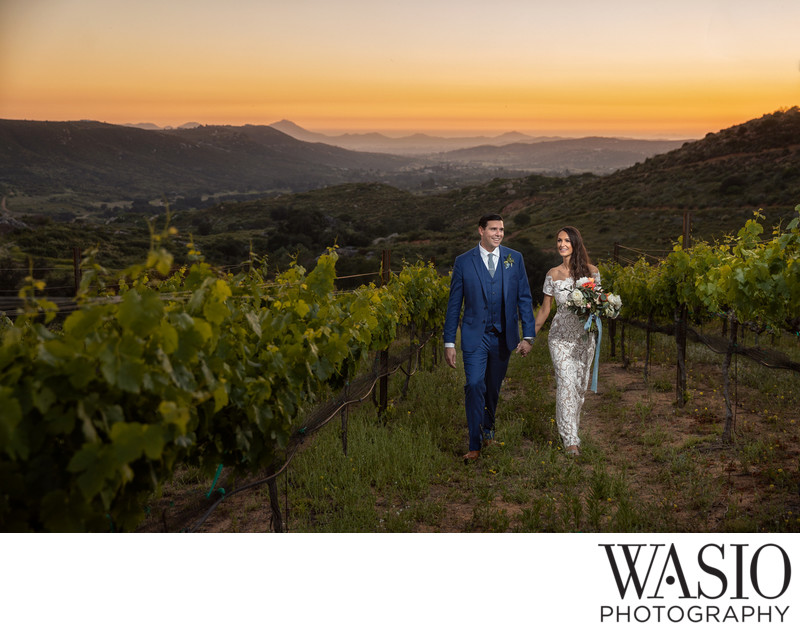 7. Post Production
After the wedding, there is a whole process we go through. Right when we come home after the wedding, we download all of the images we took that day and make sure everything is backed up. It takes a good few hours to download the thousands of images from the wedding day. Backing everything up is crucial to ensure nothing is deleted or lost.
Once the images have been downloaded, we begin to cull images which can take between 2-4 days to narrow the selection down. After the photos have been culled, they are put into categories to make it easier for our couples to navigate through their photos. Once the photos have been selected and organized, it's time to begin editing. We edit every image to make sure they are all consistent in their color balance.
It takes us about 4 weeks to deliver images to our wedding couples. A great deal of time is put into getting everything delivered on time and efficiently.
When the photos are ready, we schedule a design consultation with our couples. If our couple is local, we invite them to our studio for the design consultation. This will be the first time they see their wedding images (besides any teasers we may have posted). During the design consultation we go over wedding album options and help make decisions on prints to display for the home and work space. This meeting can take anywhere from 1 to 3 hours.
After the design consultation, it takes us about six weeks to work on our signature editing of every image selected for both the wedding album as well as any wall art. We carefully analyze and perfect each image with our award-winning love, attention, and quality of which WASIO is known.
8. Album and Print Samples
We believe it is valuable for our couples to see the quality of the wedding albums and prints we offer in person. We love showing our samples to help make their decisions easier.
Every one of our wedding albums and prints are handmade and printed in Italy in a very cute town just outside of Venice. A few winters ago, we actually flew out there to take a tour and see how everything is done. We now lovingly pass the experience on to our clients during our design consultations. And while it is nice to share our travel story, it's the durability of our books that speak for themselves. When we show our couples book samples that have been displayed at various bridal bazaars and touched by literally hundreds of hands, they find it remarkable to see the sustainability of the craftsmanship. The quality of these books is unparalleled.
Showing our latest work in annually updated book samples displays, firsthand, the latest print technology available to every WASIO client.
Estimated Annual Cost of WASIO Book Samples: $5,000 -$8,000.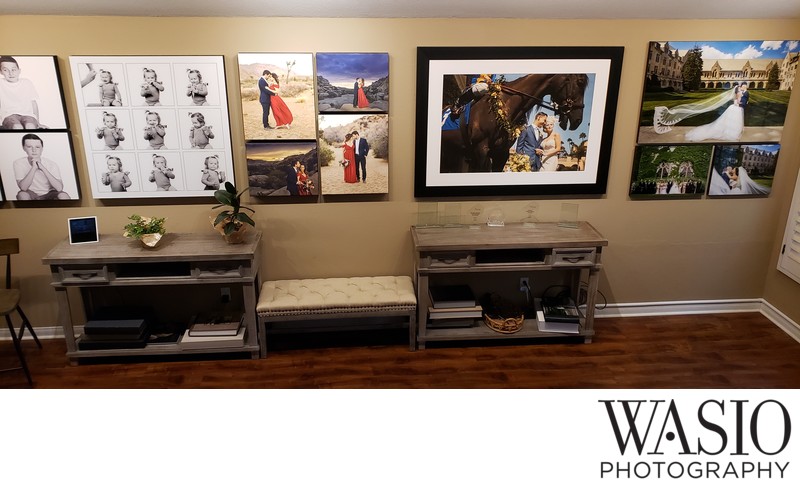 9. Taxes & Retirement
When couples do their research on wedding photography, the 8 points we listed above are very critical. There is a difference between a wedding professional that runs their brand as a true business and a wedding photographer that simply does this as a hobby. Business owners make sure they have everything covered and insured with the client's best interest in mind. Hobbyists likely do this part time, so they tend not to have many of the expenses we listed, nor the worries to make sure they are covered properly.
We find it interesting that many of the couples who hire us to photograph their wedding are not the first in their friend circles getting married. When we meet with them, couples express fears of making the same mistake their friends made in hiring an amateur photographer. Time and again, we've heard the same story of how a friend of a friend hired a lower priced wedding photographer and how much they hated their photographs. Don't let that be you! Like we said before, you cannot recreate wedding photographs; there are unfortunately no do-overs.
CONTACT US NOW
don't miss this opportunity
>
At the end of the day, as with most everything else in life, you get what you pay for. If you value quality work and a high-standard of customer service, we recommend preparing for and making the wise investment of hiring a professional photographer for your wedding. Having timeless memories of your wedding day that you can cherish and pass down from one generation onto the next is invaluable.