HOW CHOOSING US AS WEDDING PHOTOGRAPHER MAKES YOU AN AWESOME SPOUSE!
The wedding world seems like an infinite place of endless possibilities when you first get engaged.
First you think you want an adventurous destination wedding in Fiji. Scratch that, you want to throw a fancy wedding in an extravagant hotel and serve caviar and Dom Pérignon all night. Or, you'll want to keep your wedding intimate and classy and have a backyard wedding. Whichever path you choose to get married, you first feel like the world is your wedding oyster and the possibilities are endless. After choosing some possible wedding dates you sit down with your spouse to start working on the detailed planning of your wedding. Topics like venues, budget, and decor are all discussed. Then you realize that with all of the hard work that your going to put into your wedding, you want the right photographer to document it all.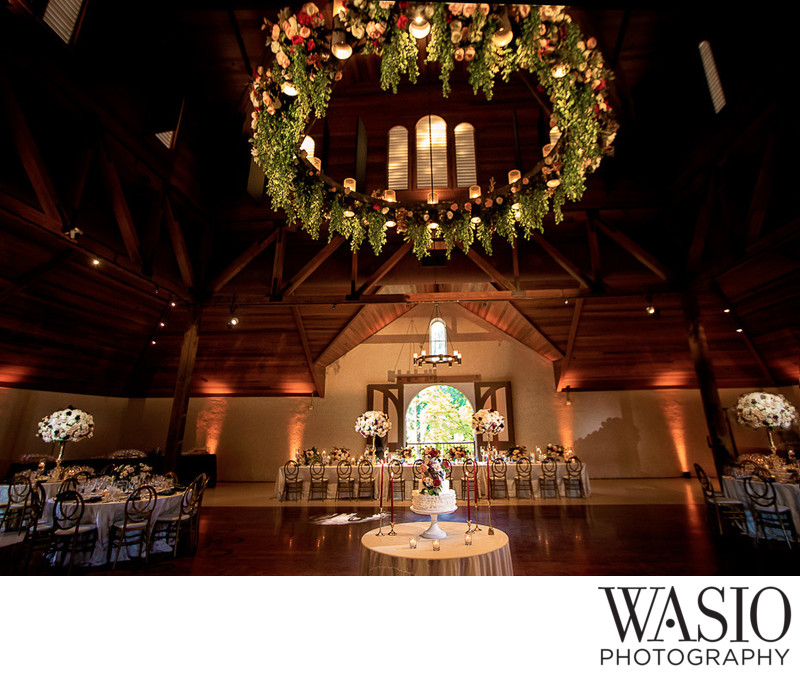 Hi! We are Sasha, Yaneck, Magda and Marcin! Maybe we are your future wedding photographers. We are two husband-wife teams located both in Chicago and San Diego. We also travel quiet a lot for destination engagements and weddings. Here's how picking us as your wedding photographer makes you an awesome spouse.
Award Winning Team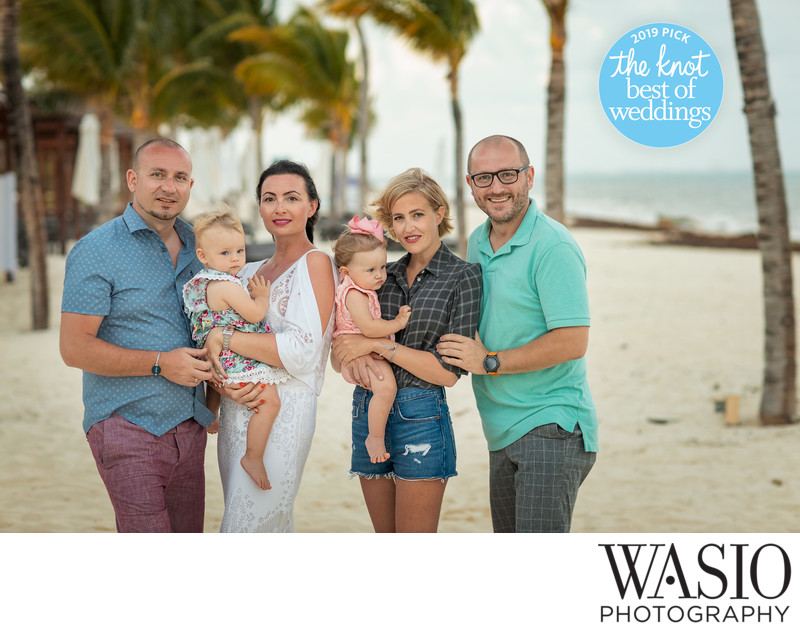 Don't you want to have the best professional wedding photography team capture your wedding? We are award winning photographers. Our team has been awarded countless amounts of awards from the most prestigious organizations such as: WPPI(Wedding & Portrait Photographers International), PPA (Professional Photographers of America), PPSDC (Professional Photographers of San Diego), and Magic Lens Awards.
Raving Reviews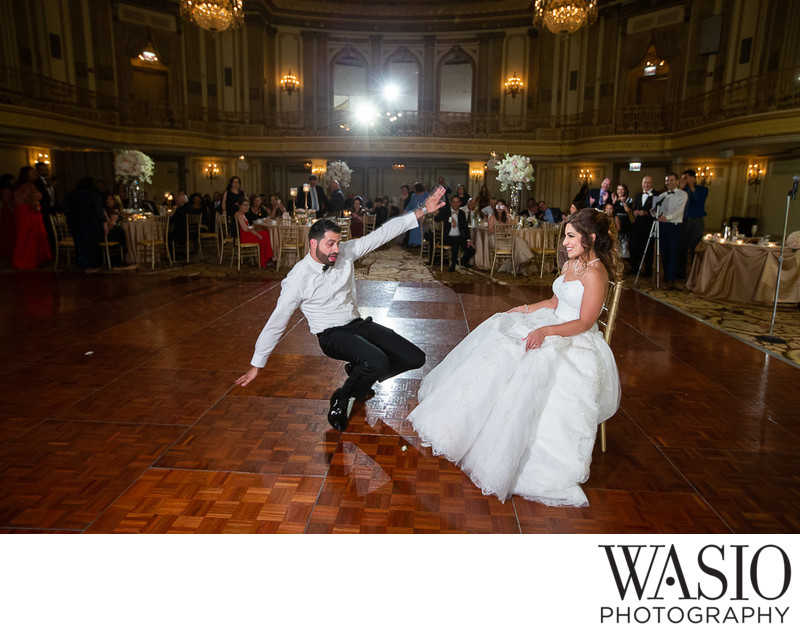 Our clients and vendors rave about us! When choosing wedding vendors, one of the first things you do is Google them. Before making the decision to even contact a vendor, you are drawn to read their reviews. If you come across a vendor with mixed or bad reviews, that should raise a red flag. For the last 10 years, couples have been raving about their experience with us and we have a stellar 5 star rating across all of the sites. We have been wining The Knot best of weddings for 10 years in a row. Because we've won so many awards, we have honored to be awarded The Knot Best of Weddings – Hall of Fame! We have over 100 5 star reviews on The Knot. Our reviews on The Knot are consistent with other platforms like Wedding Wire, Yelp and Google.
Ability to Use Left & Right Side of Brain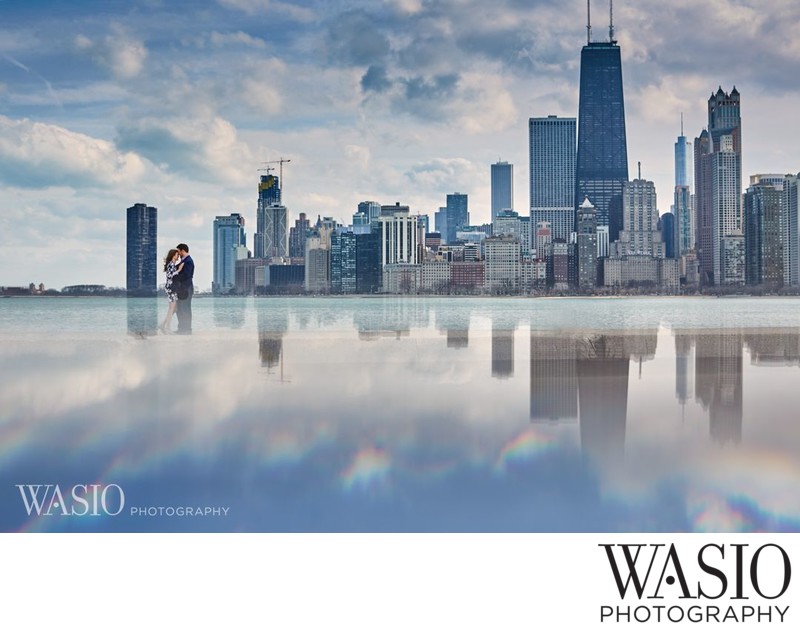 Impress your spouse with a photographer that can use both sides of their brain by being both logical and creative. We've had our photography business for over 10 years. We are not weekend warriors and commit to our photography full time. It takes a lot of logic and creativity to manage and grow a business. We are not the photographers that show up on your wedding and that is the first time you'll be meeting us. We invest a lot of time and effort to getting to know our couples and what their photography values are. Remember, we will be spending more time with you than your maid of honor or best man on your wedding day. If you want to avoid a lot of awkward time with a photographer, choose one that has the ability to use both sides of their brain.
Lighting Situations Require Different Skills (that we have)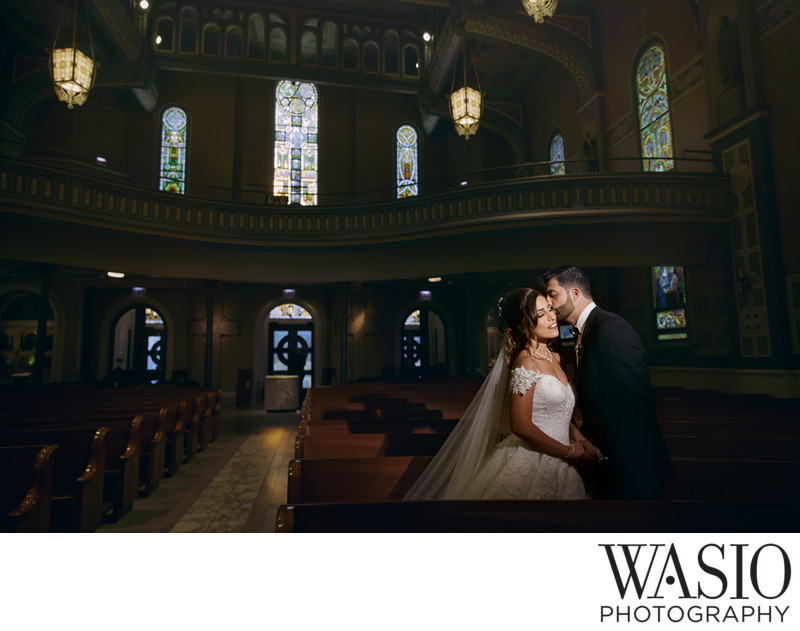 Some of the events happening on your wedding day will have some beautiful natural light. While other moments in the day may have darker lighting situations. You need to find a wedding photographer that knows how to work in any lighting situation. For example, if you are getting ready in an airy open space with beautiful light, we will most likely use natural light. If we have time for some creativity after getting the safe shots, we will take out our flash to do some more creative photos.
Also, most reception spaces are dark. We use flash and have amazing skills to work well in darker spaces. Having many years of wedding photography experience, we are confident and have the skill to photograph in any location. You can ask to see a full gallery and you'll notice that our reception lighting is on point and you can feel the ambiance of the room in the photographs.
WASIO Style of Photography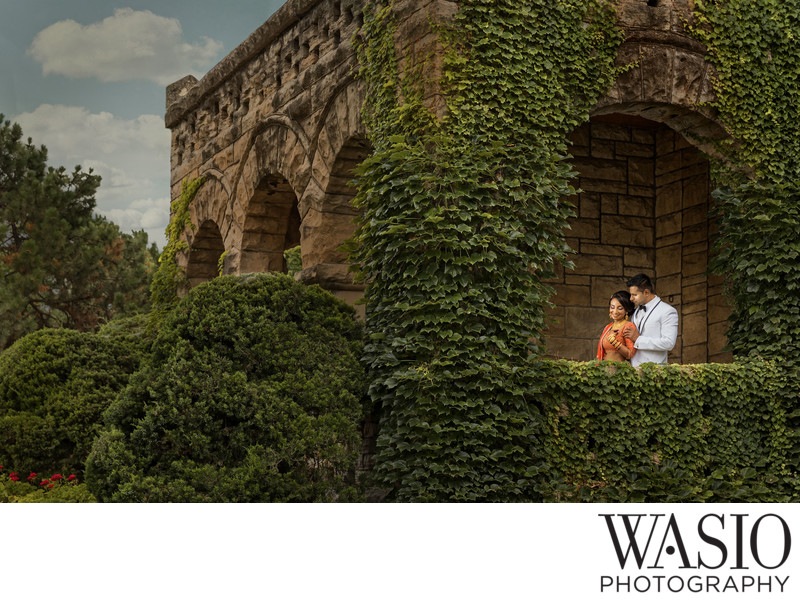 Thanks to wedding websites like The Knot that give engaged couples questions to ask their wedding photographer, the most common question we get asked is – What's your photography style? Our answer is very simple. Our style is WASIO style. What does that mean? It means that different times of the day require different type of photography, but our photos remain consistent. There are so many different moments happening in one day. We use photojournalism, portrait photography and even detail and food photography skills. We wear many different photography hats on a wedding day. It's something that we are proud of because we are there for you on your wedding day versus the couple being there for us and working to satisfy our desires.
Fast Photo Turn-Around Time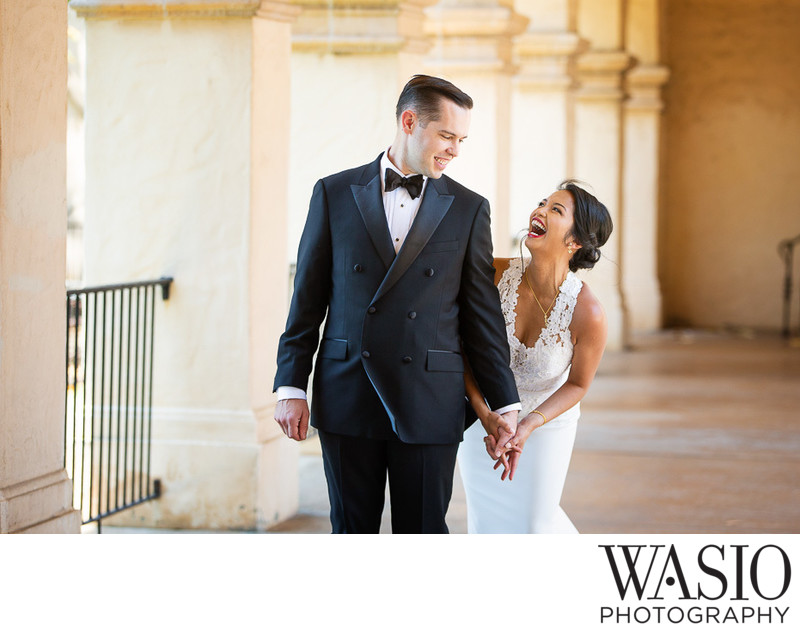 We've been a wedding couple ourselves before. We know the anticipation of getting wedding photos first hand. Our goal is to get your wedding photographs to you within 6 weeks. Typically, the turnaround time is even faster! It's a good feeling to get an email saying your wedding photographs are ready – while you are still on your honeymoon. Every photography business is different but we value the concept of delivering the highest quality photos in the fastest turn around time possible.
We Offer Family Heirlooms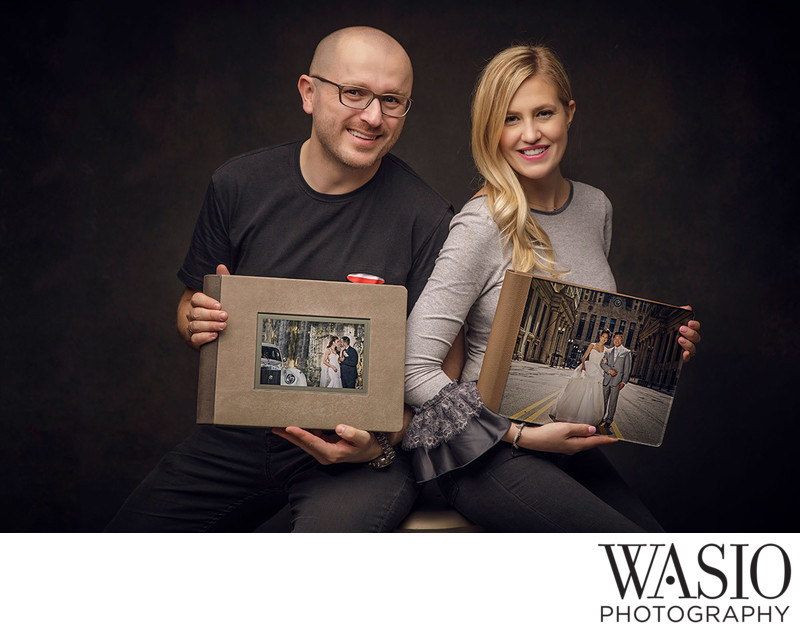 Your spouse will be happy that you decided to go with us, especially after they find out we give more than just a USB drive with your wedding photographs on it. Our team is so passionate about printing that we educate other photographers on it and are print masters ourselves. Most of the prints and albums we offer are archival quality. That means that most likely the prints and albums will outlive you if taken care of properly. The wedding albums and prints we offer are handcrafted in Italy in a beautiful town right outside of Venice. It doesn't get any better than that!
World Record of Fastest Responses
If there was such a title as the fastest email responder, then that title would be proudly ours. The moment you send us an email, we get notified on our phones, smart watches, tv's and computer screens. Crazy, right? In this day and age we all expect a fast reply and probably get annoyed when people lack in the efficiency of their response time. Our business is our baby and we take the best care we can of it and that starts by being able to respond quickly. We even respond to emails on airplanes and that's right, even when we are on vacation. Once you experience some slow responses from other wedding vendors, you'll be happy to be working with us.
We Aren't Awkward People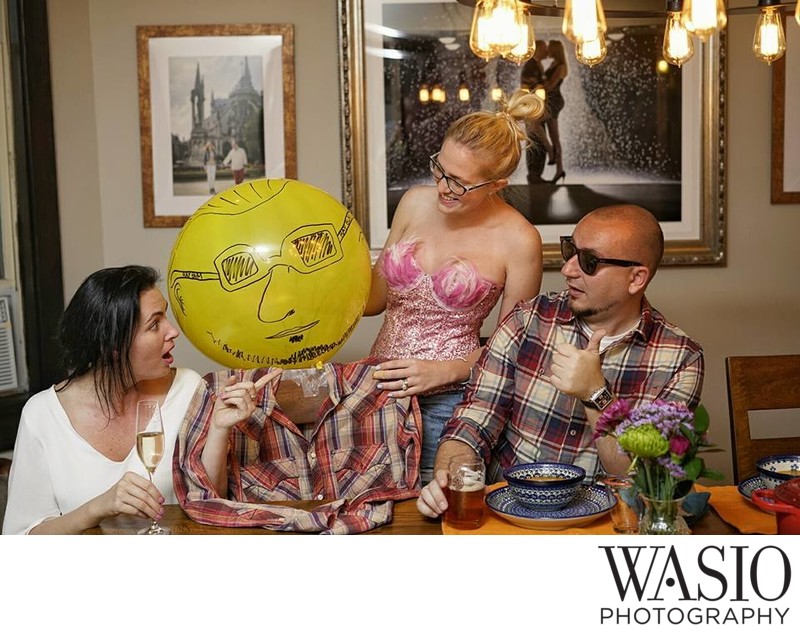 It's true, you can be an artist and have a cool personality. All four of us are major people persons. We love building connections and making people feel comfortable in front of the camera. Don't be surprised that on your wedding day most of your friends and family will be calling us by our first names! People skills and photography skills in one package is pretty incredible.
Don't wait any longer! Be an awesome spouse and contact us here to see if we are available for your wedding date.