Engagement Photography Pricing
Engagement session is a fantastic way to celebrate and document your love from the time you are engaged! We can say from our own experience that the engagement time was one of the best period of our lives. Both of you are full of love, excited about your upcoming wedding, and simply incredible happy. An engagement session is all about create memories of that wonderful time you two have together.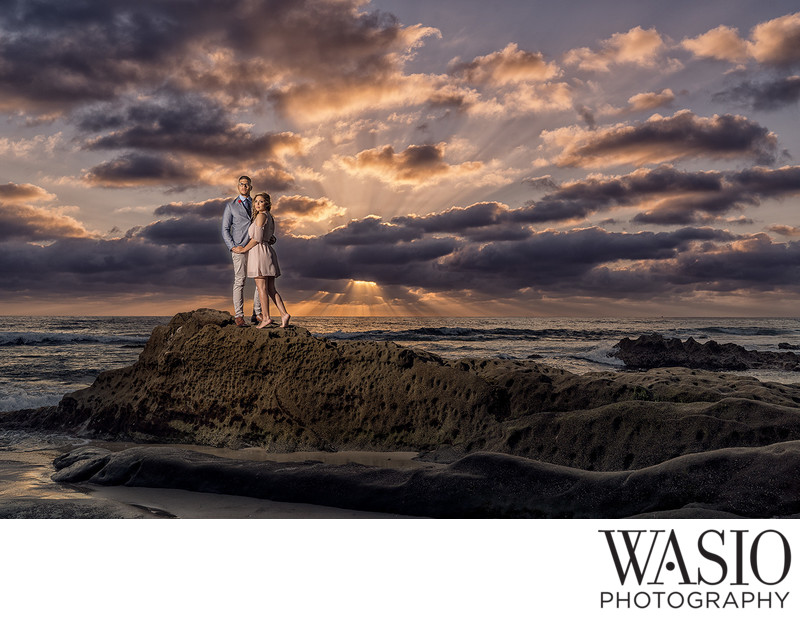 Engagement session is also a great way to be in front of our cameras before your wedding day. This way we can work together to see what looks the best, we will teach you our natural posing tips so you can do it naturally on your wedding day. And of course we will tell you all about the Hollywood kiss that looks so good in photos! We do recommend to have the engagement session with the same photographer that will photograph your wedding. Of course, it's not always possible:)
Engagement Sessions
Engagement session
1 hour
$650
2 hours
$1,300
3 hours
$1,800
4 hours
$2,400


We offer multiple options for your engagement sessions on duration. The longer is the engagement session the more photos we will deliver and the more places we can photograph you at. Also, for 2 hours or longer session we encourage wardrobe change so you will have even more variety from your engagement session.
If you are interested an engagement shorter than one hour, please contact us and we will do our best to accommodate your mini-engagement session.
Our engagement sessions include the following:
engagement photography by Master Photographer Yaneck Wasiek
about 50-75 photos per hour
photo selection and development
Color accuracy and styling
photos delivered within 10 business days
1-year private online gallery
full-size color JPG files
convenient full-size downloads from online gallery
lifetime archival backup
print-release with shared copyright
reprint rights without limitations
complimentary travel within 20 miles of Irvine, CA
assistance with wardrobe selection
outdoor location(s)
location consultation
conceptual planning
props & pets welcome
thoughtful guidance is always provided
The photos from your engagement can also be used in a custom Guest Sign-In Book that we offer and wall-art prints that we will help you design. After all, you don't want at your place printed photos only in your wedding dress and suit.
If you have any special ideas where to do your engagement session we are all ears! We have traveled to photograph an engagement session as Paris, East Coast and various National Parks in the US. We love the sessions to be meaningful to both of you and we always love to explore new places to photograph you.