Prepare for Engagement Session
HOW TO PREPARE FOR ENGAGEMENT PHOTOS TO LOOK THE BEST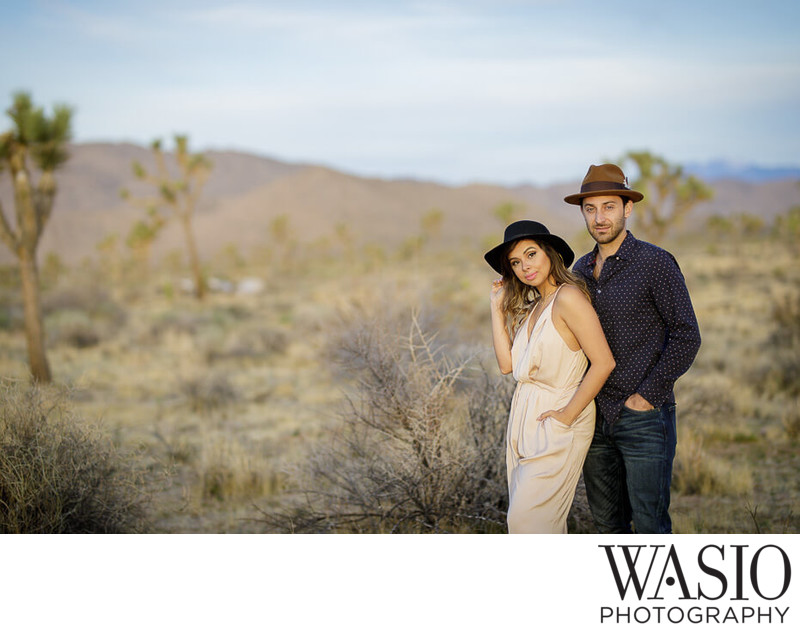 THE PROCESS
We highly recommend booking an engagement session with us because you'll feel for more comfortable being photographed on your wedding day.
Having an engagement session is also the best way to get to know how you will react to each other in photos.
Whether you already have some photos from your proposal or had an engagement session on the other side of the world, have another session with your wedding photographer because those photographers are not us.
With these engagement photos, you'll have images you can gift your family for the holidays, post on Instagram, print and frame in your home, give to your children (one day) and post on Throwback Thursday on Facebook 15 years from today.
Thirdly, you can treat your engagement session as a fun date and setup a lunch or dinner to go to after the session is over (since you're already dressed up).
Part of the getting ready for your engagement photo process is selecting a location. We always recommend choosing a location that has been meaningful in your relationship. It could be the place you had your first date, first kiss, got engaged, etc. You get the idea. Having a meaningful location creates a deeper meaning to your photos. Plus, we hope it brings back those special butterfly feelings. We've traveled all over the world with our couples to photograph their engagement photos. Check out our Guide to San Diego Outdoor Portrait Locations where we list all our favorite places and provide all necessary info about each of them.
Timing is another part of the getting ready process. We recommend either scheduling a sunrise or sunset session. Doing anything mid-day when the sun is still high up is not ideal. Plus, there are bigger crowds to deal with. The reasoning behind scheduling your session either at sunrise or sunset is: 1. Beautiful lighting 2. Majestic feeling of having the place to yourselves (most likely).
ADDITIONAL GETTING READY TIPS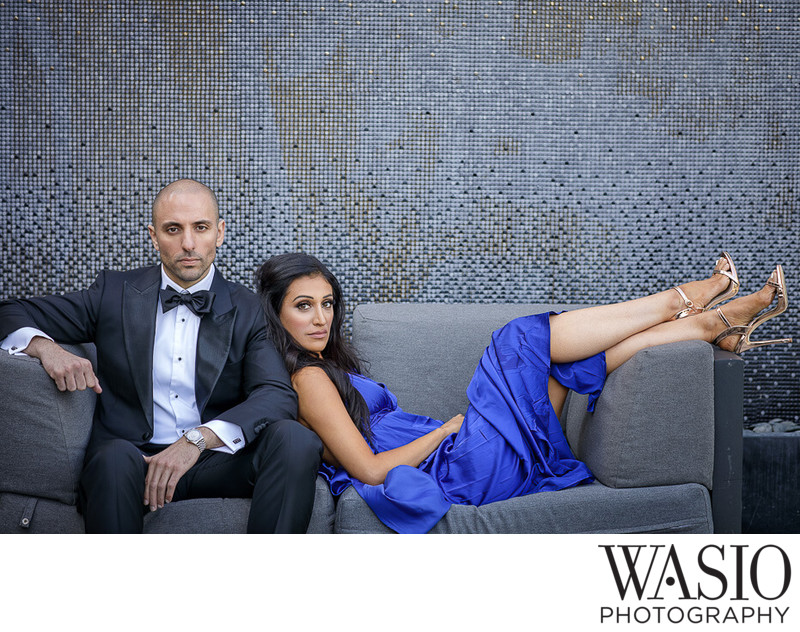 We've been photographing engagement sessions for over 10 years. To help with the getting ready process we've put together additional information as you prepare for your engagement photos and look your best.
HAIR & MAKEUP
You've already invested time and money working with your wedding photographer to plan your engagement photos. This is the perfect time to pamper and treat yourself. Schedule your hair and makeup appointment a good few hours in advance before your engagement session. You will look and feel great in front of the camera. Plus, this is the perfect excuse to go treat yourself!
When choosing your hairstyle, make sure it matches with your overall look. If you are going for a sleek evening gown, then the beach hair waves will probably not be the best match for you. We recommend choosing a hairstyle that will expose some of your neck as it looks good in photos. Also, avoid having frizzy hair, bring hairspray with you to your engagement session in case it needs to be fixed.
Matte makeup is recommended as it looks more flattering in photographs. A good makeup artist will make sure your makeup is properly contoured and blended. The makeup may feel over the top in "real life" but it will look amazing in photographs.
CLEAN YOUR RING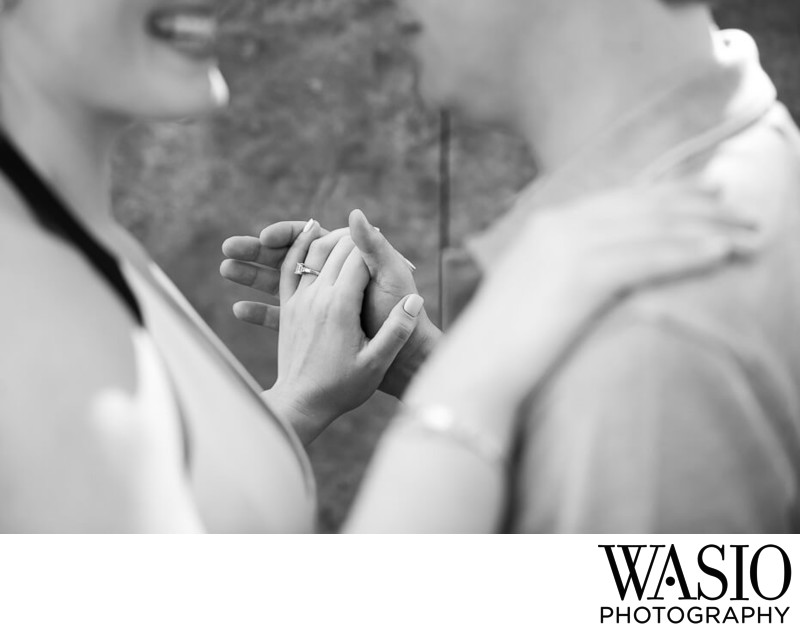 Your engagement session is about you, your partner and your jaw dropping ring. Your engagement ring will be photographed during your engagement session. Make sure to clean your ring! You can take it to your jeweler to be cleaned and polished. This will make your ring look nice and shiny in the photos. Make sure to take of your ring when you will be getting your hair and makeup done so that no hairspray or residue gets on your ring.
ENGAGEMENT OUTFIT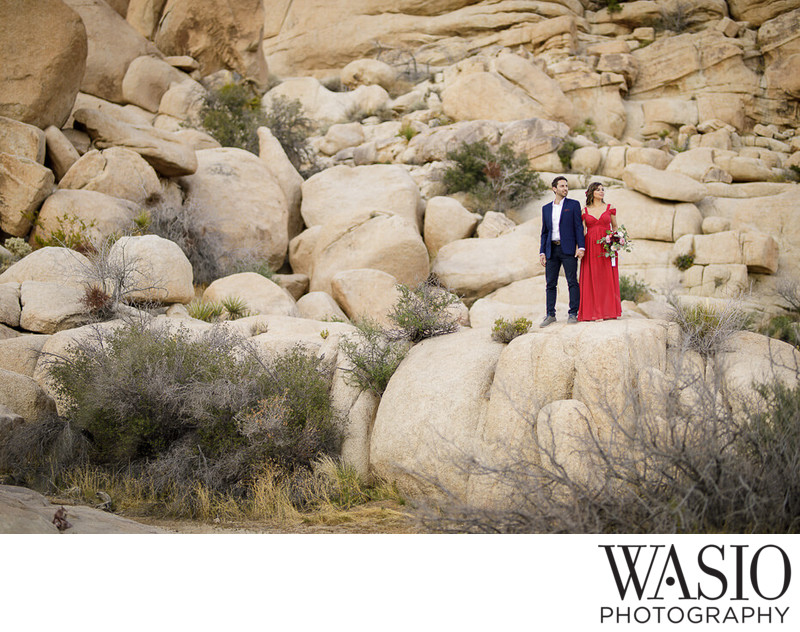 Depending on the location of your engagement photos, your outfit style will vary. Choose an outfit on the dressier side. Whether your engagement photos will be at the beach or in a cool downtown city location, plan your outfit accordingly. Start planning way ahead of time so you can find the perfect outfit.
For women, we recommend renting an outfit from rent the runway. You can also rent accessories there. Colors like red really stand out in photographs. Avoid any crazy patterns or designer logos. Wear a bra that fits you well and will not show the bra straps. Bring a pair of heels as well as some comfortable shoes to walk in.
For men, we recommend renting a cool suit or tux from Black Tux. Navy looks really flattering in photographs. Have a nice dress shirt and dress shoes to complete your look. Do not wear white socks with your dressed up look. Please do not bring beat up gym shoes or wear flip flops especially if your fiancé dresses up.
Whatever theme or look you are going for, you want to make sure your outfits complement one another. Choosing opposite colors is very eye catching in photographs. You can use the color wheel for inspiration.
HOBBIES & ACCESSORIES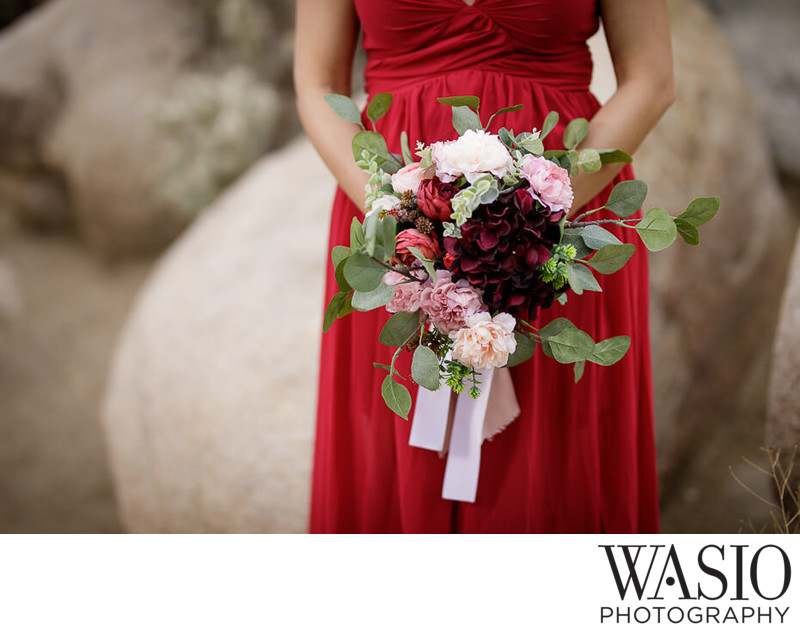 Think about incorporating flowers or other accessories into your engagement session. One of our brides to be made her own bouquet out of fake flowers and it looked killer in her engagement photos. You can also bring accessories like a picnic basket, wine, blanket, sparklers, smoke bombs, etc.
You can also incorporate any hobbies or sports the two of you share. Whether it's hiking, playing volleyball, or going wine tasting. This will make your photographs that much more meaningful.
We can plan out together what accessories and details will look best for your engagement session.
PETS
Fur babies are a major part of family life. If you have a fur baby you would like to include in your engagement photos that is great! Just make sure to bring a friend or family member who can help watch and hold your fur baby when they are not part of your photographs. Also, think about getting a cute collar and leash so it looks more flattering in photographs.
PERMITS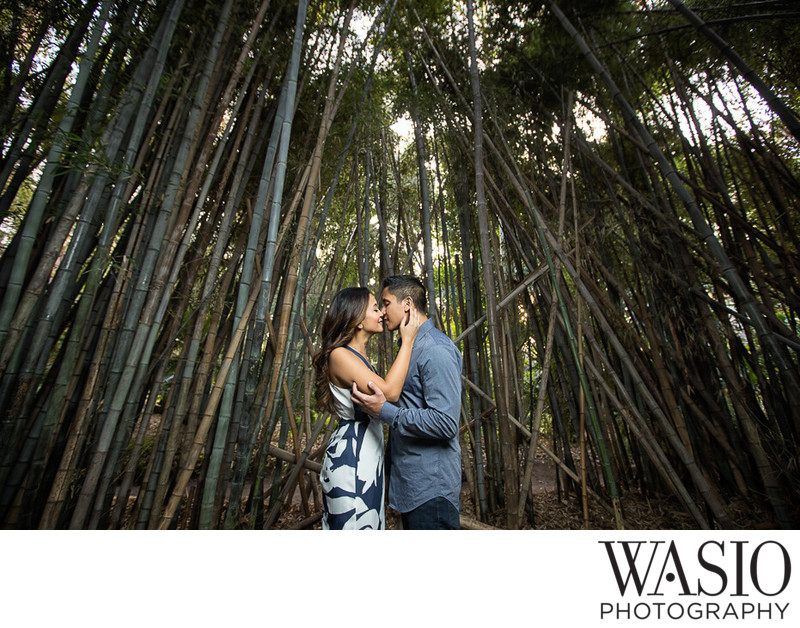 Triple check whether the location you chose requires some kind of permission or permits. Most national parks and venues require some kind of permit or permission. If you purchase a permit, please have proof of your purchase just in case it needs to be shown at the location.
We are excited to photograph your engagement photos which will be perfect for your save-the-date cards and custom guest sign in book! Also, check out the top outdoor locations for portraits in San Diego.
Prepare for Engagement Session