What Makes a Beautiful Sunset?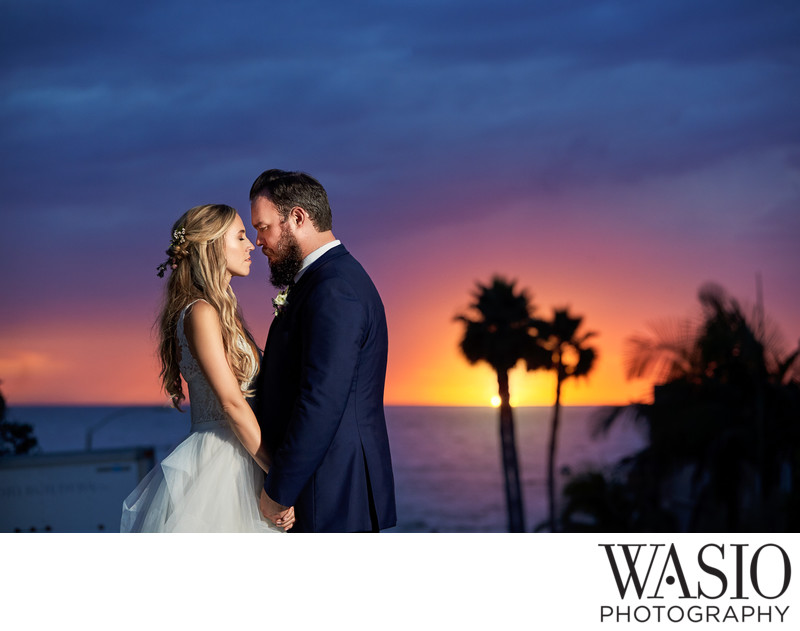 When you think of Southern California, you think about the epic sunset photographs. Even though we live in a beautiful sunny state, the sunsets are not always dramatic. We did some research on what makes a beautiful and dramatic sunset. According to Digital Photography School there are are 5 top qualities to look for when getting ready for an epic sunset.
Cloud Coverage - Clouds are a crucial ingredient for a good sunset. It's not just any type of cloud. When the clouds are high to mid-level, that's when you begin to see the beautiful display of color and sun-rays. If the clouds are too low, they will most likely block the sunset. The ideal clouds for the best type of sunset are Cirrus Clouds.
Crisp Clean Air - Having clean air is another important step in getting a beautiful sunset. Since San Diego is by the Pacific Ocean, the air is really crisp and clean naturally from the Ocean. Going to a scenic ocean view spot like Sunset Cliffs or Windandsea Beach is ideal for that dramatic sunset photograph.
Low Humidity - The lower the humidity, the better chance of seeing more vibrant colors. The higher the humidity, the more muted the sunset coloration will appear. Luckily our sunshine state has an average of 69% humidity. According to the world weather and climate information website, on average, July is the most humid month and January is the least humid month.
Calm Wind - Wind is one of the natural forces of nature that could make or destroy a satisfying sunset. Wind can create ripples in the clouds which makes for a picturesque sunset. Sometimes the wind can become too strong and remove the clouds creating an empty canvas for sunset. If you are trying to chase the sunset, install a reliable weather app to track the wind situation and which direction it's coming from.
Golden Hour/ Twilight - There is that magical time about 15-20 minutes after sunset when we get spectacular light. This is the moments when the sun has just gone over the horizon. The light is soft and romantic. This is the time to get the final portraits taken. Once the sun has gone down and the twilight time has finished, the sky will look black in photographs. To better plan your photographs for golden hour, here is a golden hour calculator and you can download the app on your phone here.
Whether you are planning a destination wedding in San Diego or live here, getting a beautiful sunset will be a wonderful memory to cherish for years to come. When planning your timeline, look back at these tips to make sure you leave some time for portraits around golden hour.