Darlington House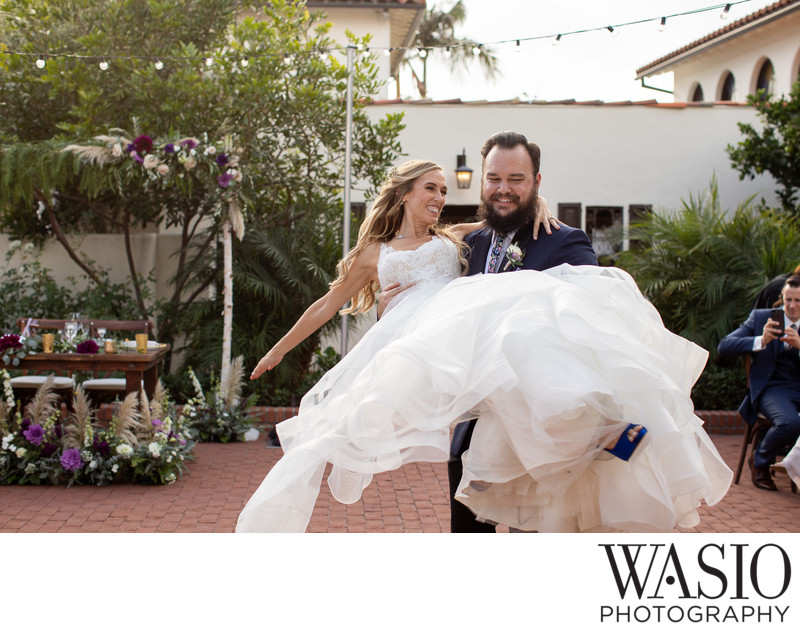 This historic home is a true gem! It's steps away from the Pacific Ocean in La Jolla. We have to share some of the
historical fascination
about this home. It was purchased by Mrs. Darlington in 1925. She worked with prestigious architects like Herbert C. Palmer and Richard Requa whom created the spanish style feel along with Andalusian and Egyptian Patios. There are eye satisfying nooks and crannies all over this breathtaking property. Today, the home is operated by The Social Service League of La Jolla. There are a few key places in this home that stand out and are perfect to incorporate in your celebration.
The Andalusian Patio - With Roman arches and a refreshing rose garden, this patio can hold up to 80 of your closest guests.
The Egyptian Patio - Stands out with the colorful classic Egyptian tile lining the pool. This is the perfect spot for a ceremony as it holds up to 125 guests and features a bricked walkway decorated with roses and greenery.
The Rose Garden - This stunning open air rose garden seats up to 200 guests. This is the space to have your reception at. As the sun begins to set, the rose garden is romantically lit with market lights.
The Library - This magical library has a Moroccan fireplace and an iconic staircase. The library is a great spot for a small event as it sets up to 50 guests. It's also a great place to set up a bar for reception. We've used this location to have a first look and it works out perfectly with the dramatic Moroccan staircase and natural light.
The Living & Dinning Rooms - With French and Egyptian influences, this is a cozy home that has leading french doors to the Egyptian patio. This is a great place to line up the wedding party and get ready to walk down the Egyptian patio aisle. There are also many great photo opportunities around the first floor.
Upstairs Suites - There are two suites upstairs. One has very romantic and chic floral wall paper and the other is smaller and has darker brown and gold wallpaper. The two rooms are very different and both have distinctive styles. This is also a great place to rent a room for a boudoir session.