Frequently Asked Questions about photography
We totally get it, you are new at this! Planning your engagement and wedding can be overwhelming. We've created a list of top asked questions to ask your photographer. We hope this will make your planning a bit easier!We also have an article about 20 Questions To Ask Your Wedding Photographer Did we miss something? Please contact us and let us know!


General Questions
Q: Where are you based out of?
A: WASIO photography team in located in the heard of Orange County in Irvine. We are at the Culver exit of interstate highway I-405.
Yaneck & Sasha and are serving all of Southern California. We are available for destination weddings and travel worldwide.
Q: Which photographer will take my engagement and wedding photos?
A: We are a boutique photography studio ran by wife-husband team - Sasha & Yaneck. If you booked a collection with WASIO Master Photographer it will be either Yaneck or Sasha photographing your engagement session and wedding. For our associate collections, one of our selected associate photographers will be photographing you.
Q: Do you provide partial day coverage?
A: Yes, all our photography coverage is based on number of hours. Usually for in-season Saturdays we require minimum 7 hours of paid coverage. If you think you need less reach out to us and tell us more about your wedding.
Q: Do you do destination weddings? What are the additional fees?
A: We absolutely do destination weddings. Destination wedding fees depends on the destination and number of days. We often include rehearsal dinner and post-wedding session to compensate for the additional travel expenses. Tell us more about your destination wedding and we will do our best to provide the best value with our custom collection
Q: How many images do you deliver?
A: We do not deliver every single image we capture. We have a process of going through the photos and eliminating the duplicates, test shots, and closed eyes. With our expertise of selecting the best photos from your day, this will make the experience of looking through your images an unforgettable one. On average we deliver about 70-100 photos per hour of coverage. Of course this can vary from wedding to wedding, so please use this number just an idea.
Q: Does your studio provide videography services?
A: No, we do not. Since we are a boutique photography company, we focus on what we are experts in.
Q: Have you shot at my venue before?
A: Our team has photographed at many different venues including grand hotels and romantic outdoor venues. If we have not photographed at your venue before, we could either schedule a meeting a few weeks before your wedding to do a walk through or we will show up earlier the day of your wedding to do some location scouting. Either way, we will make sure to do all of the research so we are all set to go on your wedding day.
Q: Does your studio photograph boudoir photography?
A: WASIO photography currently does not offer boudoir photography. However, our best friend and internationally famous boudoir photographer resides in Chicago. You definitely need to check Magdalena's work at Pure Boudoir for more information.
Q: Does your studio photograph headshots, portraits or corporate events?
A: Yes, our corporate photography and headshots are offered through our sister brand - WASIO faces.


Style of Work Questions
Q: What is your photography style?
A: We like to believe our style is simply WASIO style:) We love vibrant and clean style. We believe clean style is the most timeless which is one of our main goals. We want you to enjoy your wedding photographs for many years and generations without thinking that those photos are so "passé"
Q: Is there a quality difference between photographers?
A: We all have slightly different style because we are all artists, but we all deliver the same quality of work. Our California associates have gone through our WASIO wedding photography training but they do have less experience that our Master photographers.
Q: Can I see an example of a full wedding day captured?
A: Yes, of course! The images you see on our blog and social media are just small snippets from the wedding day. We have had the honor of photographing many different types of weddings with different traditions that have range from 2 to over 1,000 guests. We highly recommend asking to see a full day of coverage with the photographer you will be meeting with to get a better feel of their work.
Q: Our ceremony venue does not allow flash photography and has some strict rules. How will you make that work?
A: We are here to capture the special moments for you. When it comes to being in a religious place, we are super respectful with the rules and wishes of that venue. Our cameras are top of the line that can photograph and perform well in low light situations. Also, if there is minimal walking allowed in that space, we recommend getting two photographers to make sure you are covered from both angles.
Q: Our venue is dark and moody. How do you photograph in a space like that?
A: We have photographed in some very dark and moody venues. Guess what?! We absolutely love it! The WASIO team has over 10 years of experience photographing weddings. We come equipped with our own lighting and are prepared for it all! We will keep the mood of the place in our photos and we will just make sure your lit properly and beautifully. We don't want to transform a darker venue into an all bright place.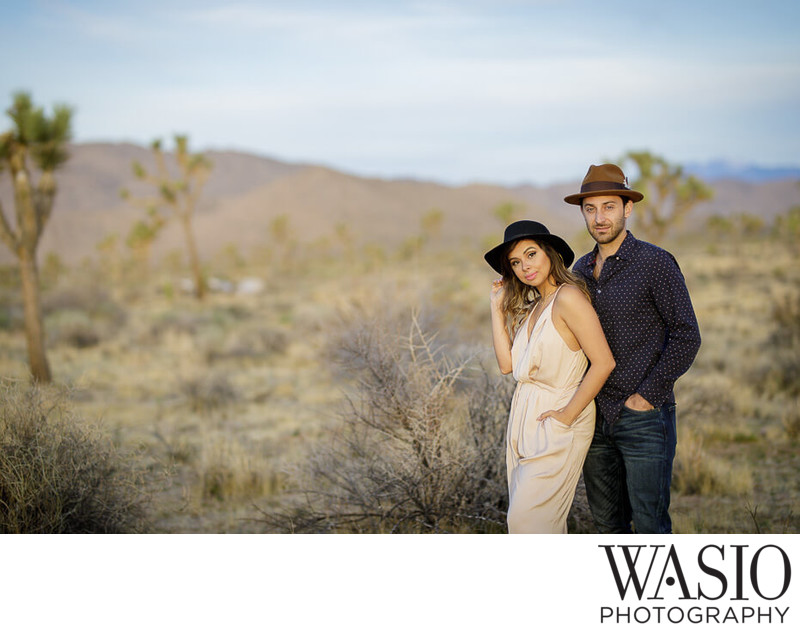 Engagement Session Questions
For some additional information and answers check out our article - How to Prepare for Engagement Photos to Look the Best
Q: Why should we have an engagement session?
A: This is one of the best ways to get to know your wedding photographer and to make sure that you are a good fit. Also, when we photograph during the engagement session, we love to share tips and pointers that will make you look like the best version of yourself in the pictures. That way, you'll feel that much more comfortable and confident in front of the camera on your wedding day. Also, having prints of your engagement photos is a nice touch besides having your wedding photos all around your home.
Q: How soon should we schedule our engagement session?
A: We recommend scheduling your engagement session as soon as possible. That way we have time to design and order your guest sign in book as well as prints. The latest to schedule your engagement session would be 1.5 months before your wedding.
Q: What is the best time to schedule our engagement photos?
A: It's best to schedule your photos for either sunrise or sunset. It depends on the location and what look you are going for. We can work out the details of this together.
Q: What do we wear to our engagement session?
A: We recommend wearing something that you feel good in. When you feel good, that shows in the images. Please avoid any crazy patterns as they do not always look flattering in camera. Also, you can wear colors that complement one another. We can discuss over the phone on the details of what to wear to your engagement.
Q: Should I get my hair and makeup done?
A: Yes and yes! We highly recommend working with a hair and makeup artist you are considering to use for your wedding day. That way you can make sure that you like the style of work. Also, hair and makeup that is done professionally is a nice touch in photographs.
Q: How do we decide on the location for our engagement photos?
A: Normally, we recommend choosing a place that has meaning to you. Maybe this is the place you went on your first date or shared your first magical kiss together. We can chat over the phone to figure out the location that will be best for photos. Also, we can travel for your engagement photos for an additional cost.
Q: How soon after the engagement do we get the images?
A: Your photos will be ready within three weeks after your engagement session. We take our time to color correct each image and make sure they are in the same color tone. If you need your images sooner, there will be a rush fee applied.
Q: How many images do we get from our engagement session?
A: Number of images depends on the duration of your engagement session. From our one-hour session we usually deliver 40+ final photographs. You will receive more photos from our two-hour and four-hour sessions.
Q: Do you offer save-the-date cards? Guest-sign in book?
A: Yes, we do offer both. Each Save-the-Date card and Guest-Sign-In is custom made specifically for you.


Wedding Day Questions
Q: How many hours should we book for our wedding day?
A:It really depends on your wedding. We offer variety of options. Our most popular option is 9-10 hours. The minimum for most weekends is 7 hrs. We have photographed weddings days with over 16 hours in one day.
Q: Do you recommend one or two photographers for our wedding day coverage?
A: For majority of the weddings we recommend two photographers. Two photographers provide better coverage especially when they are activities in separate locations. for example during getting ready.
Q: What is a first look? Do you recommend that we have that on our wedding?
A: A first look is seeing your other half before you walk down the aisle. Believe us from personal experience, this is one of the most emotional moments (besides walking down the aisle) you will experience. This is also the only time you will have alone on your wedding day. Having a first look allows for us to have more time and opportunity to photograph and capture those dramatic portraits you hired us for. Depending on your timeline, it may be better to go with the first look option. This is something we can discuss in person.
Q: What happens if we need additional hours of coverage on our wedding day?
A: We are happy to add additional hours to any of our collections or when you select your custom collection through a-la-carte.
Q: Do we need to get you food on the wedding day?
A: We are not very demanding but eventually we do need to eat to go through the day. We recommend that during reception we eat in the same room as all other guests in case something is happening and we need to quickly grab our cameras to photograph. Also, we recommend we are served food when all the guest are eating, again, not to miss any reception activities.


Editing Questions
Q: Do you edit all of the images that we receive?
A: All of the images that you receive are color corrected. This means that every single image is adjusted to make sure that the colors are consistent, the exposure is right, tone corrections and clarity are done. If you decide to print anything bigger than 11x16, print a guest sign in book with your photographs or have the signature wedding album, those images will go through "WASIO signature" editing.
Q: What is the "WASIO signature" edit?
A: Anything that you see online is what we call our WASIO signature edit. This is where additional time is spent on advanced post editing of an image. We work on hair, skin (removing bags and blemishes), the overall environment (removing objects from the photo or swapping heads), and the color toning of the image. This is what makes our style stand out.
Q: What is the cost of having individual images go through the "WASIO signature" edit?
A: If you would like certain photos to go through the "WASIO signature" edit, it is $75 per image.
Delivering Images Questions
Q: How soon after the engagement do we get the images?
A: Your photos will be ready within up to three weeks after your engagement session. We take our time to color correct each image and make sure they are in the same color tone. After your engagement photographs are ready, we will invite you over for a viewing session. This is also the time to purchase your guest sign in book or any prints.
Q: How soon after the wedding do we get our images?
A: We guarantee to have your wedding images ready within one month after your wedding. Depending on the time of the year, your images may even be ready earlier. Just like your engagement photographs, we will schedule a viewing session in our studio to have the first experience together. This is also the time we will go over album options and figure out which prints will look best in your home.
Q: How are the images delivered?
A: If you only have an engagement session with us, we deliver the images through the cloud using OneDrive where you can download all of your images from. All the wedding images get delivered on a custom crystal USB drive. There is also an online photo gallery you and your guests can access.


Albums and Print Product Questions
Q: Why should we get a wedding album?
A: This will be an heirloom in your family. Yesterday we were delivering photographs on CD's, today on USB drives, tomorrow on the cloud. Technology is always changing and fine-art timeless prints always stay the same. Your wedding album is what you will show your friends and family when they come over versus looking through hundreds of images on the computer. It's just not the same experience. Plus, "that USB drive looks so good framed on your wall…" said no one ever. Check our wedding photography pricing page where we describe more our wedding albums.
Q: Where are your albums made?
A: The albums that we offer are all handmade in Italy. Check out this YouTube video of our trip to check out where the albums are made.
Q: How long does it take to get my album?
A: It all depends on how quickly you make your photo selection. You have two rounds of revisions on your wedding album. After you approve of the design, we will start working on the "WASIO signature" edits of your images. This takes anywhere from 4-6 weeks. Once all of the images have been edited, we send out the album for printing. It should be delivered to your home within 4-6 weeks after the order has been placed. Remember, it does come from Italy straight to your doorstep!
Q: How do I select the images for my wedding album?
A: Please take a look at this YouTube video for the detailed step-by-step instruction.
Q: How long does it take to get my guest-sign-in book?
A: It takes about one week to do the "WASIO signature" edits. After the edits have been made and the book has been placed for order, it will take between 2 to 3 weeks to receive your book. It is delivered to your doorstep.
Q: Where are your prints made?
A: Certain Fine-Art prints that we offer are actually printed by us in our studio. We are world recognized print masters and absolutely love making prints for our couples. The canvas and acrylic prints and some of the bigger fine art prints are made in Venice, Italy by our printing partner Graphistudio.
Q: How long does it take to get my prints?
A: You can expect to receive your prints anywhere from 2 to 4 weeks after the order has been placed.
Q: Can I order a frame for my prints through you?
A: We offer standard black frames. For more custom frames we can refer you to our local frame maker


Blog Entry & Social Media Post Questions
Q: Will you be posting a teaser from our session on social media?
A: Yes! We love sharing with the world our latest work. This is a great way for you to easily share with your friends and family a sneak peek from your session. Also, having your teaser posted online gives for a new opportunity to have a killer new profile or cover photo. We can share the specific sizes for you since Facebook and Instagram like to decompress images. We post teasers both on Facebook and Instagram.
Q: Do you blog about our engagement and wedding?
A: The short answer is yes. We do our best to blog about every engagement and wedding we capture. This is a great way to showcase our work and to share with future clients a little deeper on how we document and capture the day.
Q: Will you be submitting our images for publication?
A: It is our goal to submit every session we photograph to blogs and different publications. We can work together if you have a vision of where you would like your photographs to be published.
Backup Images & Legal Questions
Q: How long do you keep our images after the engagement and wedding photos have been delivered?
A: Our guarantee is to keep your images for one year from the delivery date. If you misplace your images, there will be a fee to access them from the archives after one year.
Q: What happens if we misplace our images? Do you backup images?
A: Yes! After downloading your images, they are backed up on multiple drives and clouds. We are very serious about making sure no images are lost. You will be charged a fee for your images if they've already been archived after one year.
Q: What rights do I have with the digital prints?
A: You have the full rights to reprint as many copies of your images that you would like. The only thing you cannot do is to sell your images and alter/edit delivered photos.
Q: Do you have liability insurance?
A: Yes! As a professional photography company, it is critical to have liability insurance. This is an important question to ask your photographer before you hire them. Most venues request a copy of the photographers liability insurance. We insured through Professional Photographers of America that we are proud members.
Equipment Questions
Q: What kind of camera and equipment do you use?
A: We use a variety of equipment. Most of our cameras are from Canon. For a full list of gear we use please see our photography equipment page.
Q: What happens if your gear breaks on the wedding day?
A: We have at least double if not triple of all of our gear. If something happens to break, there is no worries because we come prepared with backups. We are also Canon CPS members so if something breaks before your wedding, Canon has us covered with the gear that we need.


Meeting Questions
Q: Do we need to meet in person?
A: If you are out of town, then we can schedule a video call. Otherwise, we LOVE meeting with our couples in our studio. This is the best way to get to know one another and put that extra personal touch on the wedding experience. It's important to make sure you have that special connection with your photographer.
Q: Where is your studio located?
A: We have two studio locations:
San Diego address
79 Summerstone
Irvine, CA 92614
Q: How do I setup a consultation to meet in person?
A: You can contact us through our site or via email at info@wasiophotography.com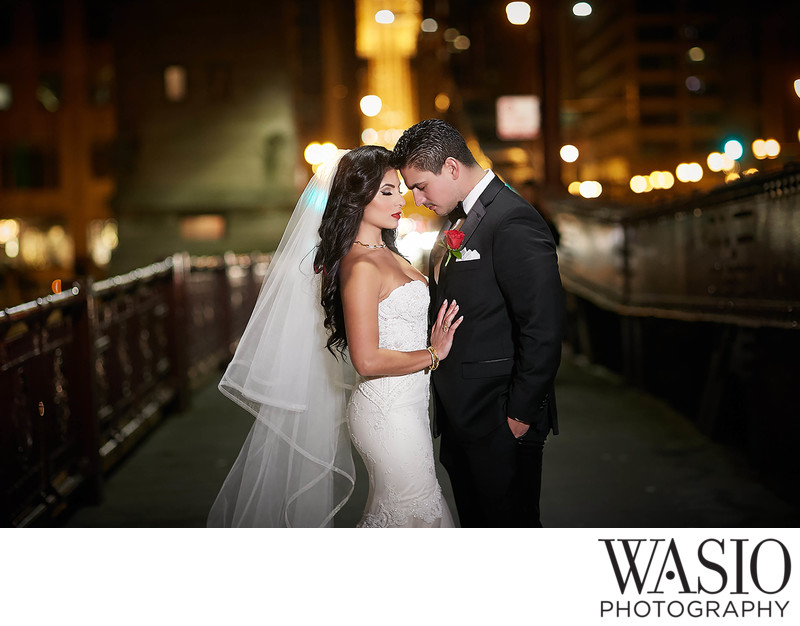 Booking Your Date Questions
Q: How do we reserve our date for our engagement session?
A: If you are only having your engagement photos taken with us, the payment must be made upfront before your engagement session.
Q: How do we reserve our wedding date?
A: After signing the contract electronically, there is a $1,000 retainer to be paid. The rest of the payment is due 30 days before your wedding date.
Q: Do you accept credit card payments? Is there an additional fee?
A: We do accept credit cards payments. We know how important those honeymoon points are. We do not charge an additional fee for credit card use.
Q: Do we get our retainer back if we cancel our wedding?
A: Unfortunately, you do not get your retainer back unless we book another wedding on your wedding day. We've already blocked off the date for your wedding and were not booking new clients for your date.