Class of 2020
Portrait Sessions!
Super excited to announce that we will be offering COMPLIMENTARY / FREE portraits sessions to Class of 2020 Graduates!
Every graduate that signs up for the complimentary session will also receive one FREE photo!


WHEN THE SESSIONS WILL TAKE PLACE
We are currently accepting signing up for the sessions for the week of July 5 and July 12! Scroll below to schedule your Graduate Session!


WHICH GRADUATES CAN SIGN UP?
Any 2020 graduate can sign up for the FREE session! Kindergarten, 8th Grade, High School, Associate's Degree, Bachelor's Degree, Master's Degree, PhD... You name it! We welcome everybody that could not have a normal graduation ceremony this year!
WHERE THE SESSIONS WILL TAKE PLACE
The sessions will take place in our studio in Irvine at 79 Summerstone, Irvine CA.
IS THE SESSION REALLY FREE?
YES! The portrait session is 100% free and also includes one photo in electronic format without any watermarks, logos, etc. There is a $25 retainer when you sign up. This small fee will be fully refunded when you come to the session. We simply want to make sure everybody that signs up shows up and not take a spot that another family would love to have.
Purchasing additional photos right after the session will be an option but will not be required.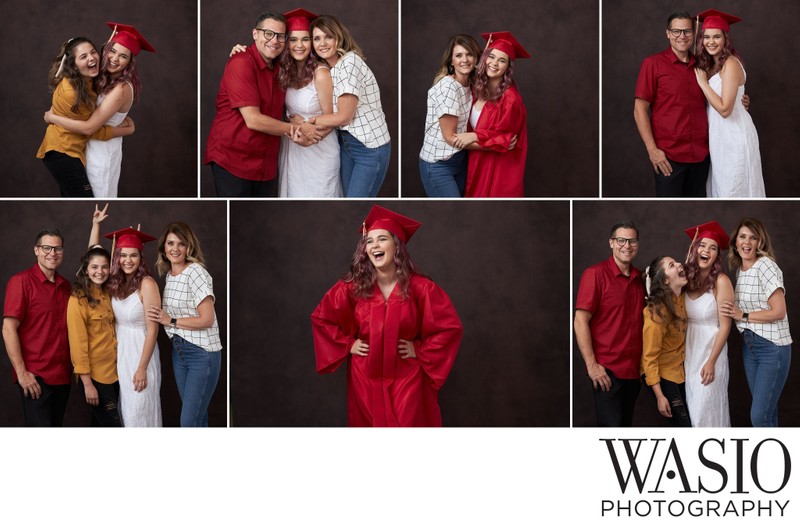 IS THERE LIMITED NUMBER OF SESSIONS AVAILABLE?
Yes, absolutely! We are doing the session for free and unfortunately we need to limit the total number of sessions offered. We will most likely limit number of sessions to 50.
WILL MAKE UP/HAIR BE AVAILABLE
YES! We have teamed up with our favorite make up artist and hair stylist to provide discount hair and make up services before the session!
SCHEDULE BELOW YOUR FREE SESSION
($25 will be refunded when you come to the session)
DO YOU HAVE ANY QUESTIONS?
Call us at 949-529-0512 or email us at info@wasiophotography.com