Wedding Photography Prices & Packages
W
e offer our popular wedding photography collections as well as a-la-carte items which allows you to create custom collection specifically for your wedding.
Most often our pre-set collections will give our couples the best value. Those collections are significantly discounted compared to ordering the individual items. However, over the years we learned that some couples have special request and create custom collections. In those cases a-la-carte pricing works the best for them. That's why we offer Collections and A-La-Carte wedding pricing.
Wedding Photography Packages
For our wedding photography we offer 4 popular collections. Those combine some of the most popular choices for our couples. The key differences between them in the number of photographer and number of hours of photography coverage. Other differences include amount of print credit (described below) that can be used towards your gorgeous wedding album and/or printed wall art and fine art prints, discounted or complimentary engagement session. Our wedding photography collections for Southern California start at $2,900.
High Resolution Files
All our collections include high resolution photos from the wedding day in a jpg format. Those images have shared right so you can print them for your own personal use. We deliver the electronic photos on our custom USB drives.
Online Gallery
Private online gallery is also included in each collection. The private online gallery can be used to view the photos, select photos for your wedding album or engagement book, and also to order prints. The online gallery is password protected but you can share with your friends and family.
Assistant
Yaneck & Sasha most of the time work with an assistant. The assistant is a non-shooting person mainly responsible for holding the light & reflectors, making sure that you look great, and helping with bags. Sasha's & Yaneck's assistant is critical to have the WASIO signature look because it's all about lighting.
A-La-Carte Wedding Photography Prices
We understand that each wedding is different and sometimes we need to customize our collection. This is especially common when we photograph destination wedding or multi-day wedding events.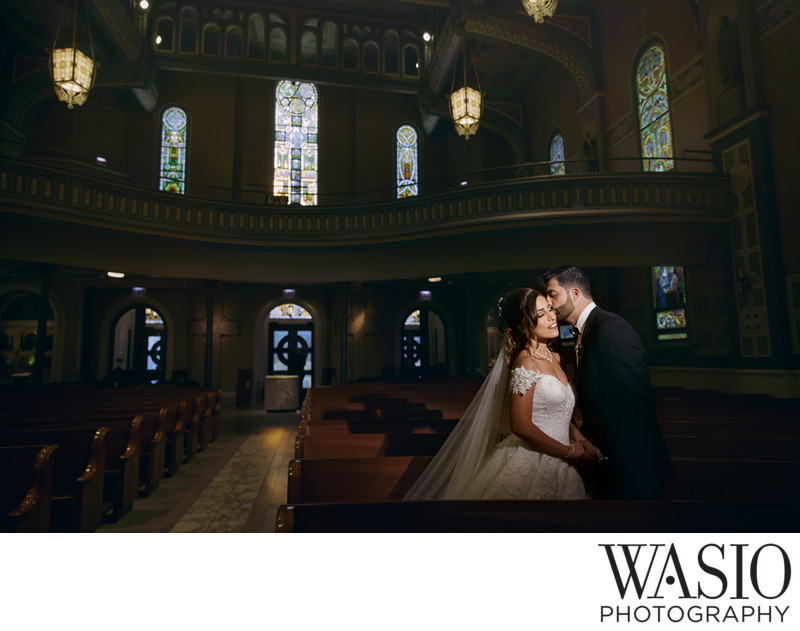 Print Credit
Most of our collections includes a print credit. A print credit is simply a specific amount reserved that our couples can use toward albums, fine art prints, acrylic prints, canvases, or print boxes. For example if a collection includes a $2,500 print credit, you can use$1,000 toward an album and the remaining $1,500 toward wall art prints. If you decide to order more than your print credit, you simply pay the difference.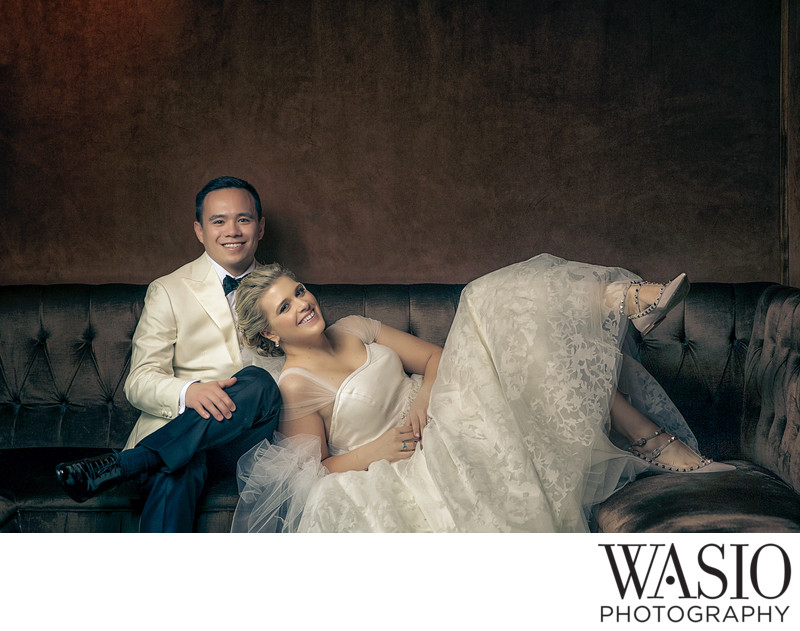 Wedding Albums
You can use your print credit toward your wedding album. From our experience a wedding album is the more precious tangible memory from your wedding day. We would have to think for a while to remember where the USB drive with our wedding photos is stored. However, we know super well where our wedding album is and view it at least few times a year.
Knowing how important a wedding album is, we offer the absolute best quality albums in the world. Our WASIO albums are printed and hand-made in Venice, Italy. We have been working with our album partner for over 10 years! We actually planned a trip to Venice specifically to visit our partners and see first-hand how the albums are made. Check out this video from our trip to visit Graphistudio in Venice.
Our albums start at $1,000 and are significantly discounted if we added to the original wedding collection. We offer two types of albums
Juliette Albums - this is a simpler album with fewer options. For customization you will select the cover photo and color of the album material and box. The photos in the album are color corrected and properly processed but they are not detailed retouched with our WASIO Signature Style.
WASIO Signature Album - this is the absolute top-of-the-line album and can be customized in any possible way you desire. For some of our couples we actually raised printed the texture of the bride's wedding dress! All the photos in the WASIO Signature Album go through WASIO Signature Edit, meaning all the photos are meticulously retouched by hand. Also, WASIO Signature albums are printed on Canon Dream Labo 5000 printer. This is a $500k printer and our partner is the only place in the world that uses this printer for wedding albums. Prints made on Canon Dream Labo 500 have the following key benefits:

Maximum archival longevity of over 300 years!
Broadest reproduction of colors and tones
Absolute best sharpness
Eco friendly printing process. All left overs from the printing process are dissolvable in water


Engagement Sessions


Engagement session is a fantastic way to celebrate and document your love from the time you are engaged! We can say from our own experience that the engagement time was one of the best period of our lives. Both of you are full of love, excited about your upcoming wedding, and simply incredible happy. An engagement session is all about create memories of that wonderful time you two have together.
Engagement session is also a great way to be in front of our cameras before your wedding day. This way we can work together to see what looks the best, we will teach you our natural posing tips so you can do it naturally on your wedding day. And of course we will tell you all about the Hollywood kiss that looks so good in photos! We do recommend to have the engagement session with the same photographer that will photograph your wedding. Of course, it's not always possible:)
The photos from your engagement can also be used in a custom Guest Sign-In Book that we offer and wall-art prints that we will help you design. After all, you don't want at your place printed photos only in your wedding dress and suit.
We offer three options for our engagement sessions - 1 hour, 2 hours, and 4 hours. Our engagement sessions start at $650 and are discounted if added to your wedding collection.
The more time we have for your session the more locations and outfits changes we can include. The basic 1 hour session is for one location and one outfit. If you are interested in an even shorter engagement session check information about our Mini Engagement Session
If you have any special ideas where to do your engagement session we are all ears! We have traveled to photograph an engagement session as Paris, East Coast and various National Parks in the US. We love the sessions to be meaningful to both of you and we always love to explore new places to photograph you.
What makes WASIO different than other photographers
Well, first of all our daughter rides unicorns...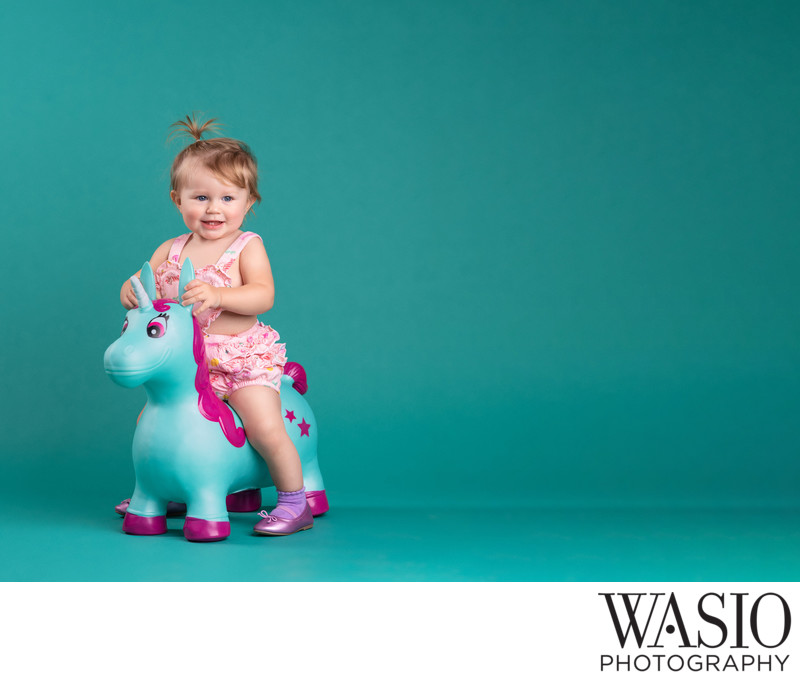 Besides that amazing differentiator here are key factors that make us different:
We love to learn about each couple and actually often talk before the wedding to their parents, siblings, and best friends to find out as much as possible about our couples. We want to know what makes each couple so special and what their love means through the eyes of their closest family and friends.
We are regarded among the best wedding photographers in the US. We've been honored with numerous awards & accolades both national and internationally
We've been in business for 10 years and photographed over 300 weddings - from really small ones to multi-day over 1,000 people weddings. So you don't have to worry about the photography part because we can handle any situation.
We are obsessed with proper editing and printing. We do not only print for our couples but also for many photographers that hire us from around the world to edit and print their fine art photos.
Other photographers consider us experts. We've taught wedding photography workshops across US. We spoke at conferences of the biggest photography organizations such as Professional Photographers of America (PPA) and Wedding & Portrait Photographers International (WPPI). We spoke at Canon learning centers teaching other photographers how to edit and print photographs
Can I see your prices?
We will be happy to send you our prices through email. Just use our Contact Us Form. Tell us a bit more about your wedding so we can make sure we give you the best value. We want to make sure we quote you the best price given the location, month and day of the week.